Tour The Memorial Battleships Missouri
&

Arizona
Every visit to Oahu should include a trip to see the Arizona Memorial and Battleship Missouri at Pearl Harbor. These two sites are the "book ends" of the US involvement in World War Two.
We pickup in our mini-buses or open-air trolley at a number of central locations in Waikiki and bring you to the Pearl Harbor visitor center. From there you are free to explore the museums before boarding the boat for a solemn visit to the Arizona Memorial. The memorials stark white structure straddles the sunken battleship destroyed on the first day of the war.
After coming back from the memorial, we take a short drive over to the Battleship Missouri. You are free to explore the ship and itʻs many decks. Go inside and check out many of the interesting exhibits, films and more. See the spot where a kamikaze attack damage the ship in the final days of the war.
Afterwards, we will take a drive through historic downtown Honolulu before dropping you back to your Waikiki or Ko Olina hotel.
If you're staying on an outer island (Maui, Big Island, or Kauai) don't miss an opportunity to visit historic Pearl Harbor on our small group tours.
LOOKING FOR A SMALLER GROUP TOUR?
TOUR TO PEARL HARBOR IN MINI-BUS OR OPEN-AIR DOUBLE-DECKER
Highlights
Start From Waikiki, or Ko Olina hotels / condos

Over 4 hours to explore the Memorials, Battleship & Visitor Center

Movie and Boat ride to USS Arizona Memorial

Explore the floating museum that is Battleship Missouri
See all parts of the ship, including the Surrender Deck where the treaty to end the war was signed

Drive through Punchbowl Crater home to the National Cemetery of the Pacific

Visit downtown Honolulu with itʻs historic buildings. Stop near Iolani Palace and see the King Kamehameha Statue
Tour Description
Our large-group tours are run in our mini-coaches with between 20-40 people in comfortable seats and space. On beautiful days, we may even use our open air trolley. We start with pickup in Waikiki at 6 central locations that are convenient for most accommodations in the neighborhood. (We will pickup at all Ko Olina hotels on Thursdays only.)
Your driver will transport you through Honolulu to Pearl Harbor where you will spend almost 4.5-hours exploring the areaʻs attractions.
The first stop is the Visitor Center where you can interact with various exhibits at the museums before entering the theatre to watch a documentary. After the film, a Navy launch will take you on a short boat tour on itʻs way out to the Arizona Memorial. You will have about 15-minutes to enjoy the view and pay your respects. You will see nearby, along battleship row, the USS Missouri which is the next stop on our tour.
Battleship Missouri, a floating museum, marks the end of the war on itʻs famous Surrender Deck. Here the articles that ended the war with Japan were signed while the ship was anchored in Tokyo Bay in August of 1945. You will have the opportunity to explore the inside of the "Mighty Mo's" multiple decks, galleys, rooms and guns. You can easily get a feel for what it must have been like for the nearly 2000 men living on board during the war.
Afterward, we head out from the harbor for a great view of the city from Punchbowl. We drive through the Cemetery of the Pacific on our way to our final stop in downtown Honolulu to check out the King Kamehameha Statue and other nearby historic buildings.
We return you to your hotel and condo after a wonderful 7-hour experience. Throughout the tour, if you are hungry, food is available on the dock or back at the Visitor Center.
Please ask us here if you have any questions.
Schedule & Duration
Sample Schedule For 7-Hour Tours Starting On Oahu
(Subject to change depending on Pearl Harbor Ticket Time)
| | |
| --- | --- |
| 7:30 AM (one hour later for Ko Olina Hotels) | Pick up from your Waikiki or Ko Olina Hotel / Condo |
| 8:15 AM | Arrive at the Visitor Center At Pearl Harbor |
| 9:00 AM | Enter The Theatre To Watch A Documentary Film |
| 9:30 AM | Head across the the harbor to visit Arizona Memorial |
| 10:15 AM | Explore the museums and exhibits on your own |
| 11:15 AM | Head over the bridge onto Ford Island |
| 12:30 AM | Board the Battleship Missouri to explore itʻs decks |
| 1:00 PM | Take some time for refreshments and food. |
| 1:15 PM | Leave the harbor area to drive up to Punchbowl Crater for an elevated photo opportunity |
| 1:45 PM | Visit & See Historic Downtown Honolulu including the Kamehameha Statue, Capitol Builiding, Iolani Palace & more. |
| 2:30 PM (4:00 PM for Ko Olina) | Return to your Waikiki or Ko Olina Hotel |
Availability
Our tours operate on Tuesdays, Wednesdays, Thursdays, Fridays, and Saturday from Waikiki, except for December 7th each year. On this day, commercial operations in the park are paused to allow for ceremonies to commemorate the "day that will live in infamy" and honor those who were killed during the attack.
Tours from Ko Olina Thursdays.
Attire
Dress comfortably but please remember that shirts and shoes are required on the USS Arizona Memorial; swimsuits not permitted. Bags are not allowed in Pearl Harbor Visitor Center but if needed may be checked and stored for $5.00 per item.
Cancellation Policy
In the event of cancellation or request change to your reservation, please note the following.
Tours originating from Oahu
, there is no charge for date change or tour change based on tour availability but must be made 72 hours prior to the original tour day. No refunds issued for any tours within the 72-hour period, prior to the start of your tour.
No stop is guaranteed to be operating on the day of your tour. We have no control of Navy and Army operations which may result in the closure of Ford Island or the boats going to the Arizona Memorial without notice. In the event of this occurring, our guides will make up for it in a variety of ways so your experience is always worthwhile.
Special Instructions
This tour includes transportation on the island of Oahu and entrance to Pearl Harbor attractions.
No bags allowed at Pearl Harbor
Government Issued ID required for Ford Island entry
No camera lenses longer than 6 inches at Pearl Harbor
Bring Bottled Water
Camera
Sunscreen, hat, sunglasses
Wear comfortable shoes
Leave your swimsuit at home
Dress comfortably & check the weather
No host lunch available at Visitor Center and USS Missour
** Due to ceremonies honoring the attacks of December 7, 1941, we will not operate tours to Pearl Harbor and the USS Arizona Memorial on December 7, each year. **
BATTLESHIP MISSOURI
&

USS ARIZONA TOUR FEATURES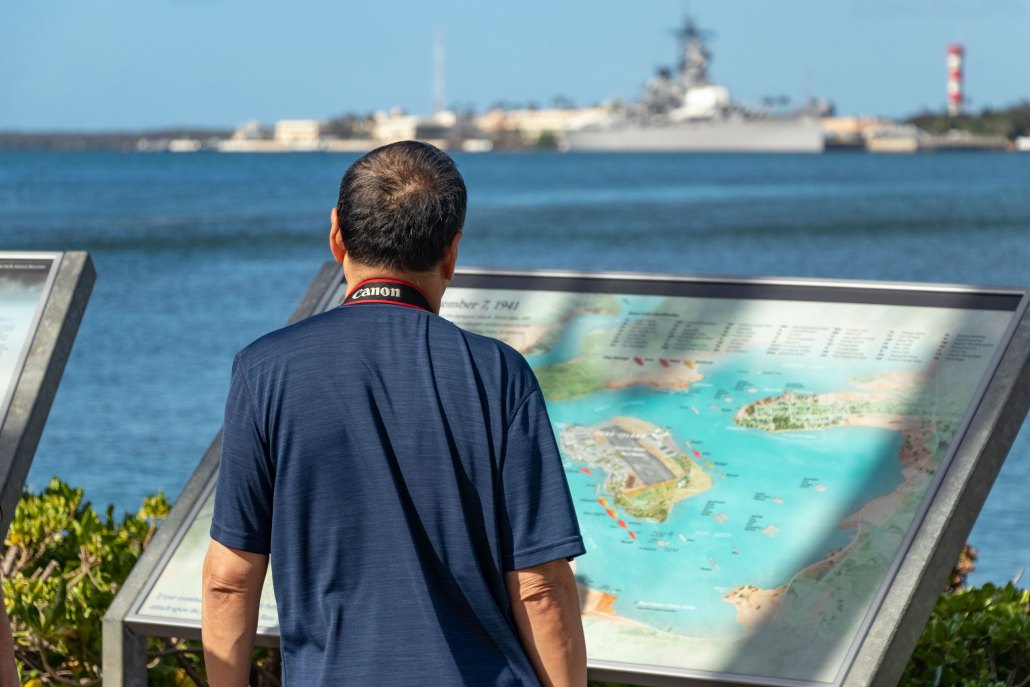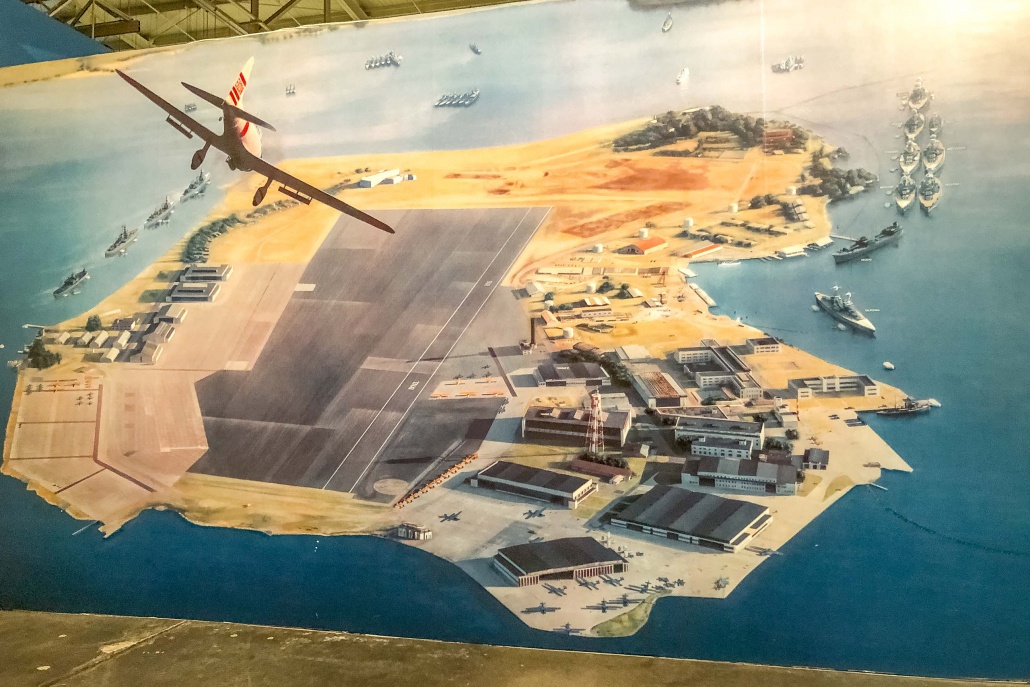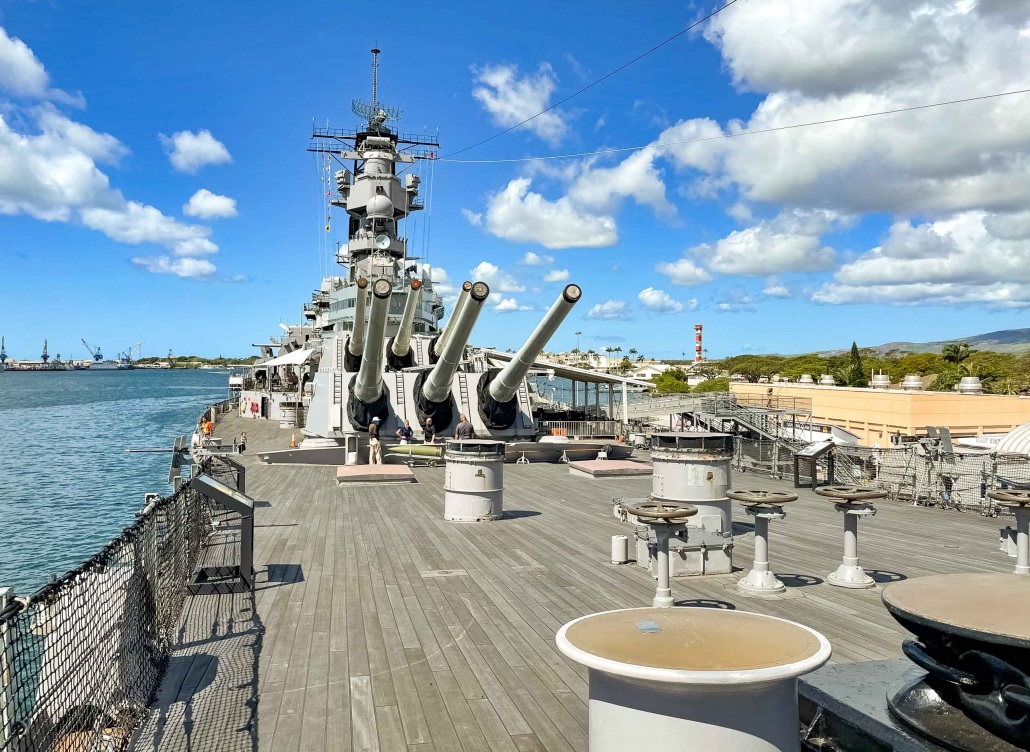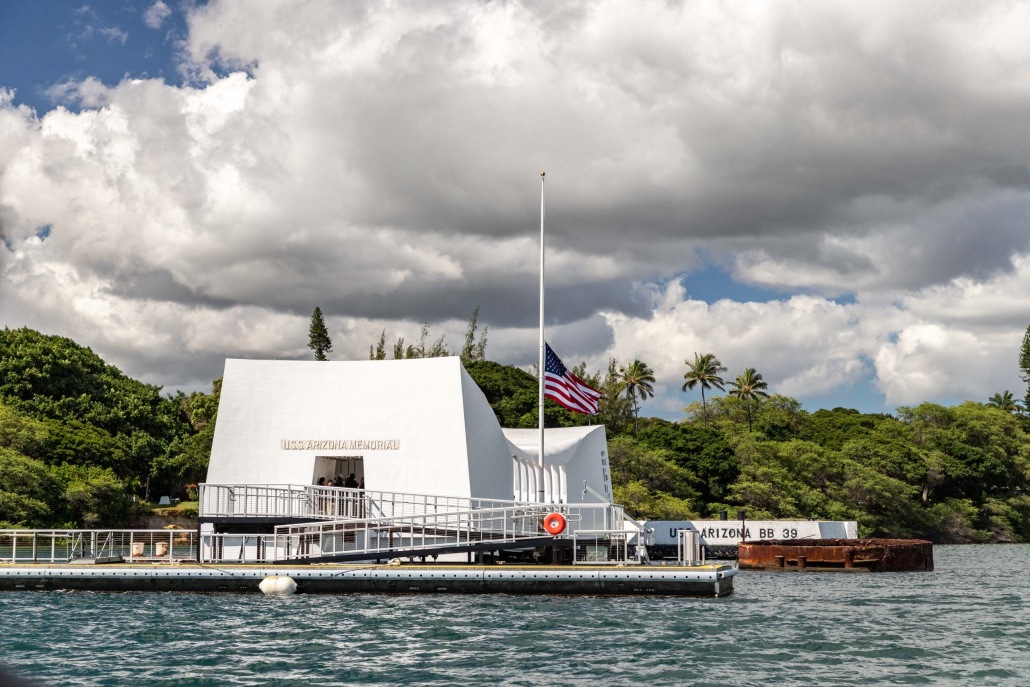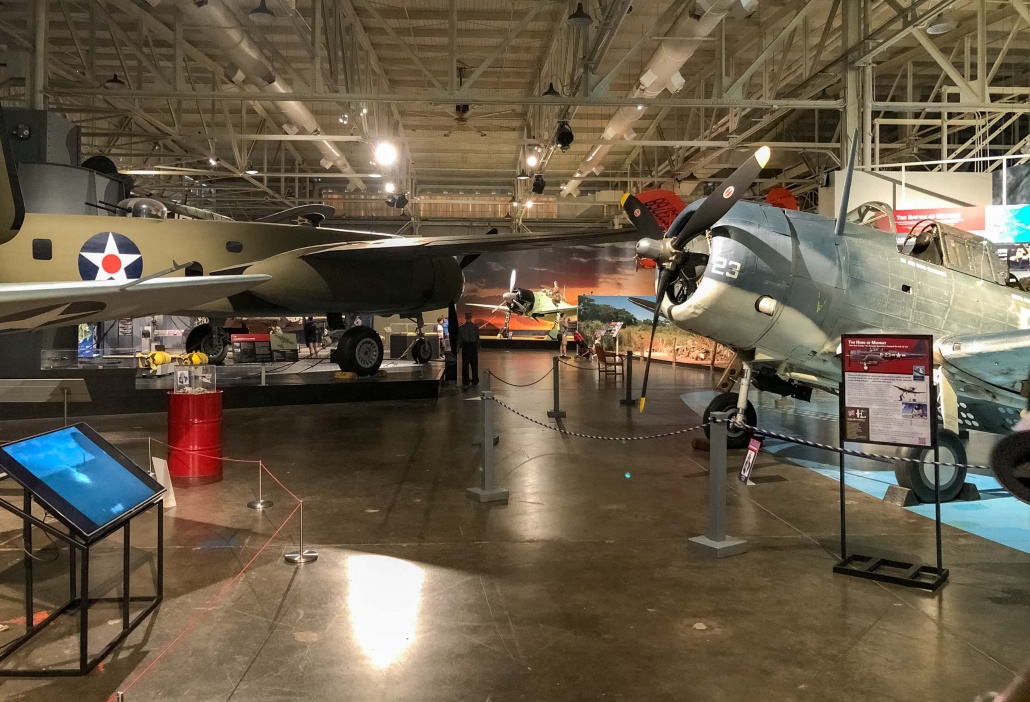 Pearl Harbor Visitor Center
Your driver will take you into Pearl Harbor, Oahu. The harbor and Ford Island are quite large, but we are going to visit the areas that are designated as a national memorial. Contained within this naval base is the Visitor Center Museums, Submarine Museum, Arizona Memorial, Pearl Harbor Aviation Museum and Battleship Missouri. Your driver will bring you to the visitor center and provide tickets to board the boat to Arizona Memorial at a specific time. Before and after that time, you will have time to explore the visitor center.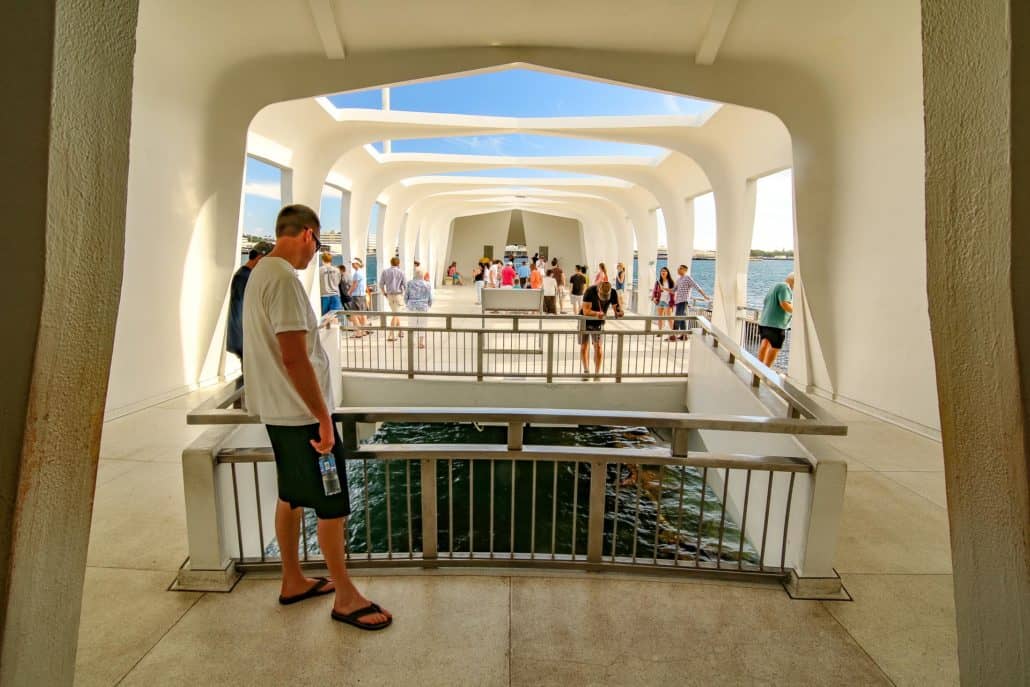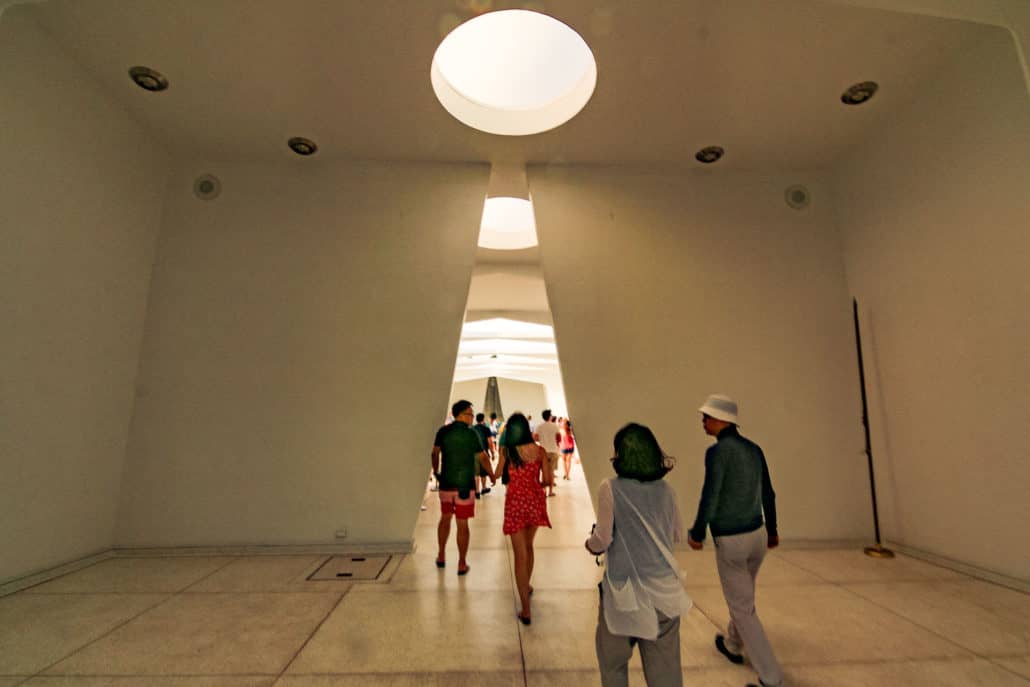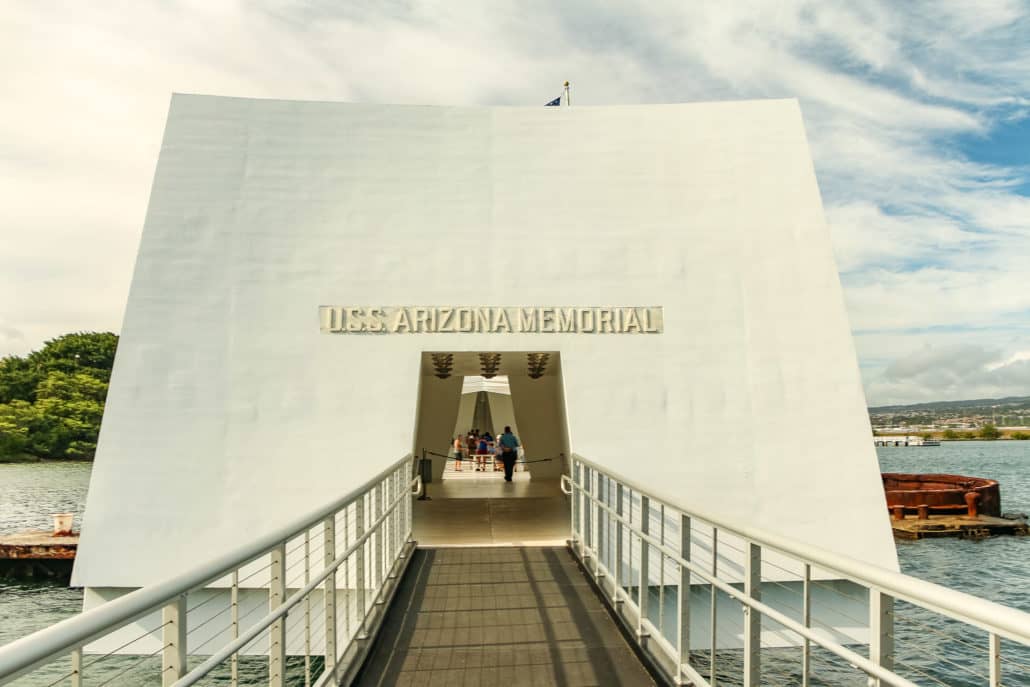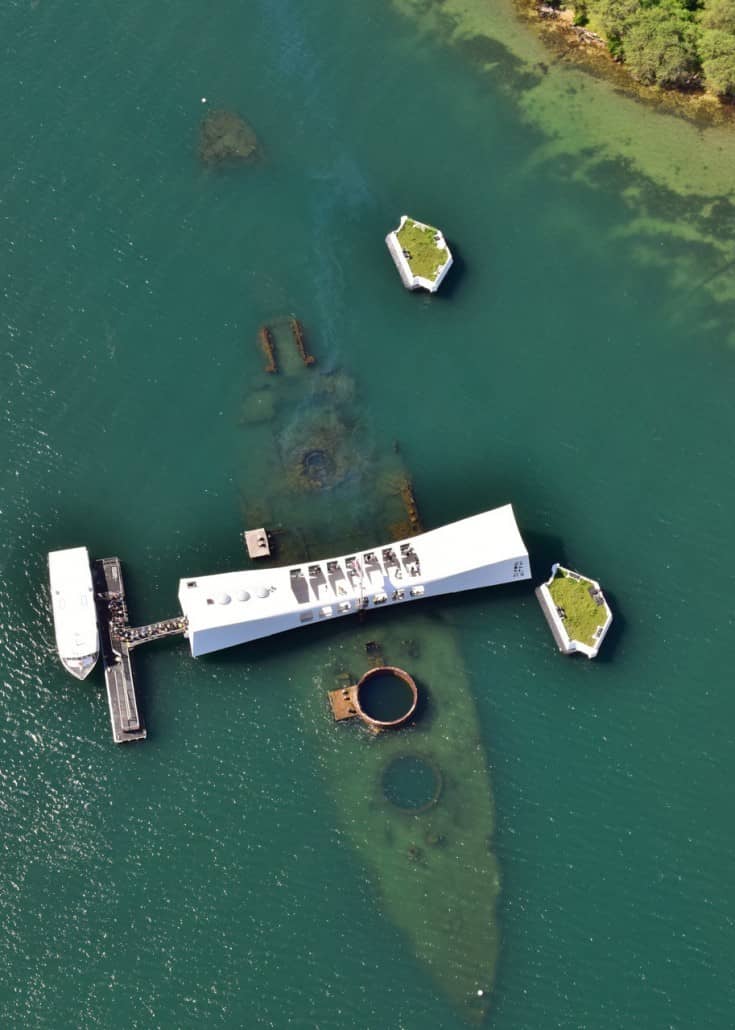 A visit to the Arizona Memorial is a solemn occasion. This is the final resting place for over 1000 souls, most of them died on the first day of battle with Japan. They attacked the harbor on December 7th. 1941 and caused a lot of damage, including the destruction of Battleship Arizona. A bomb penetrated itʻs decks and ignited deep within.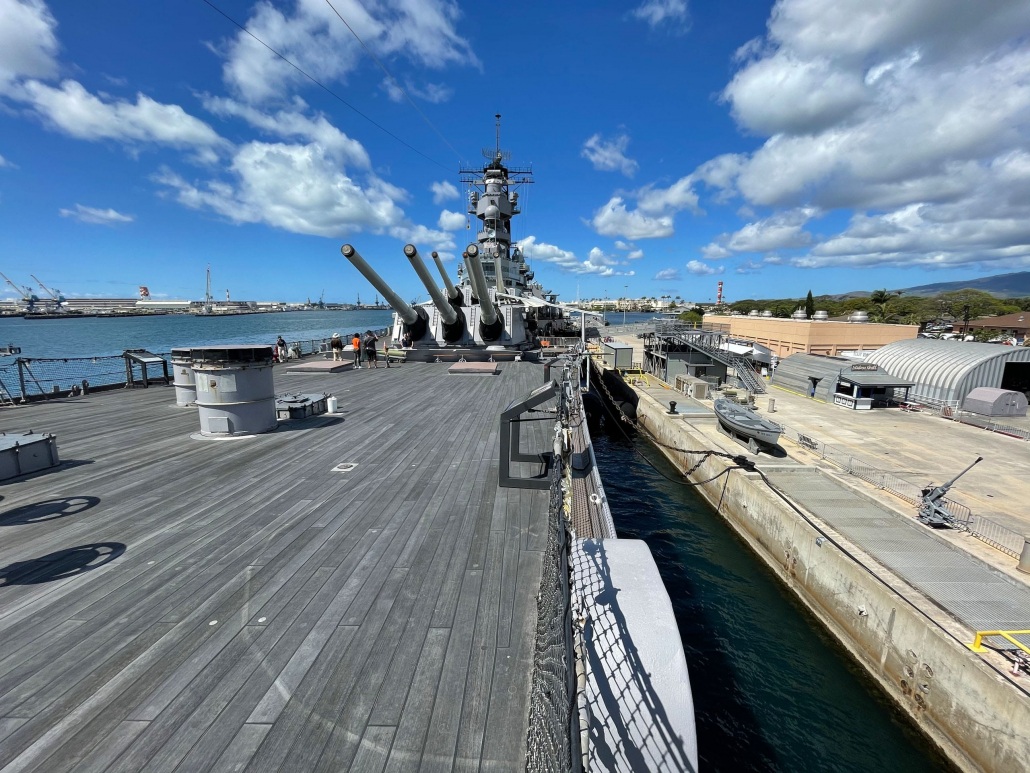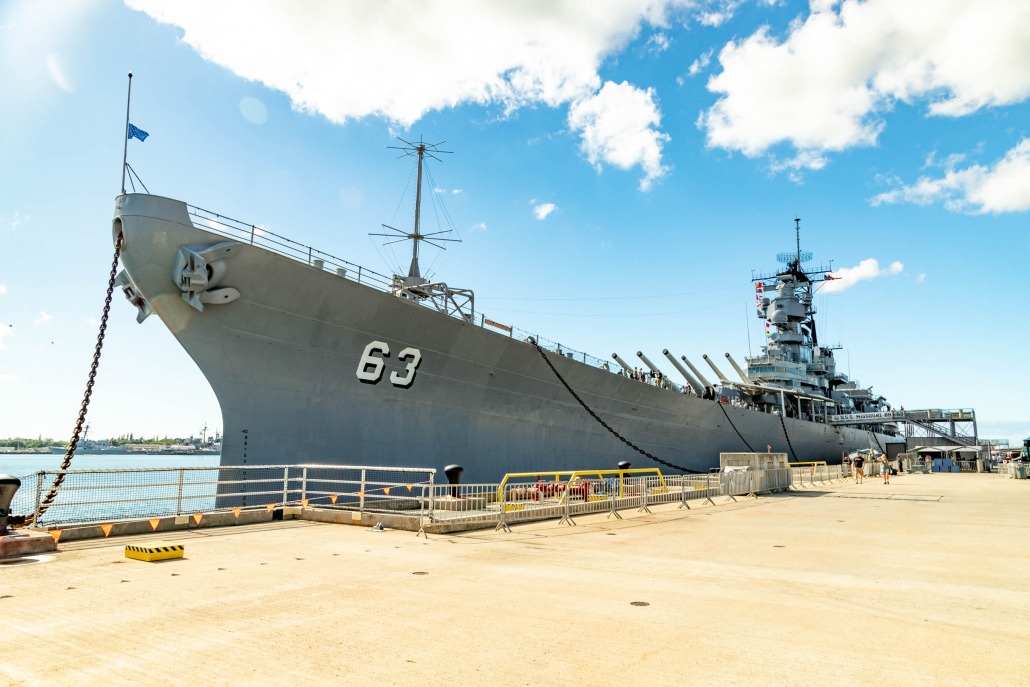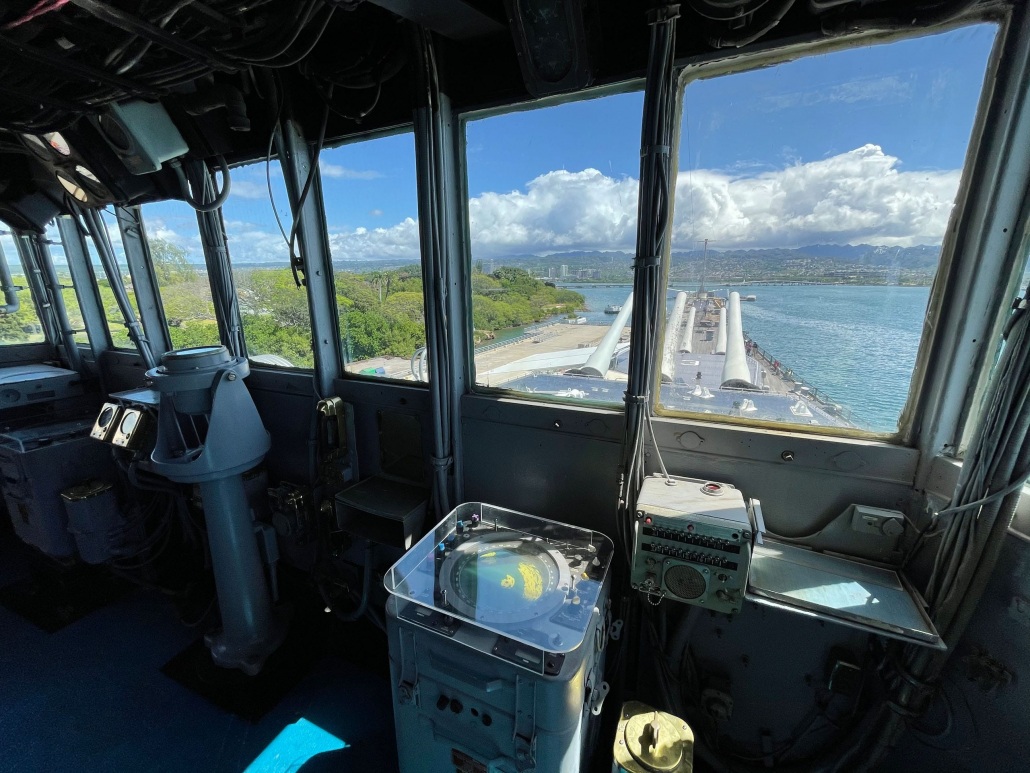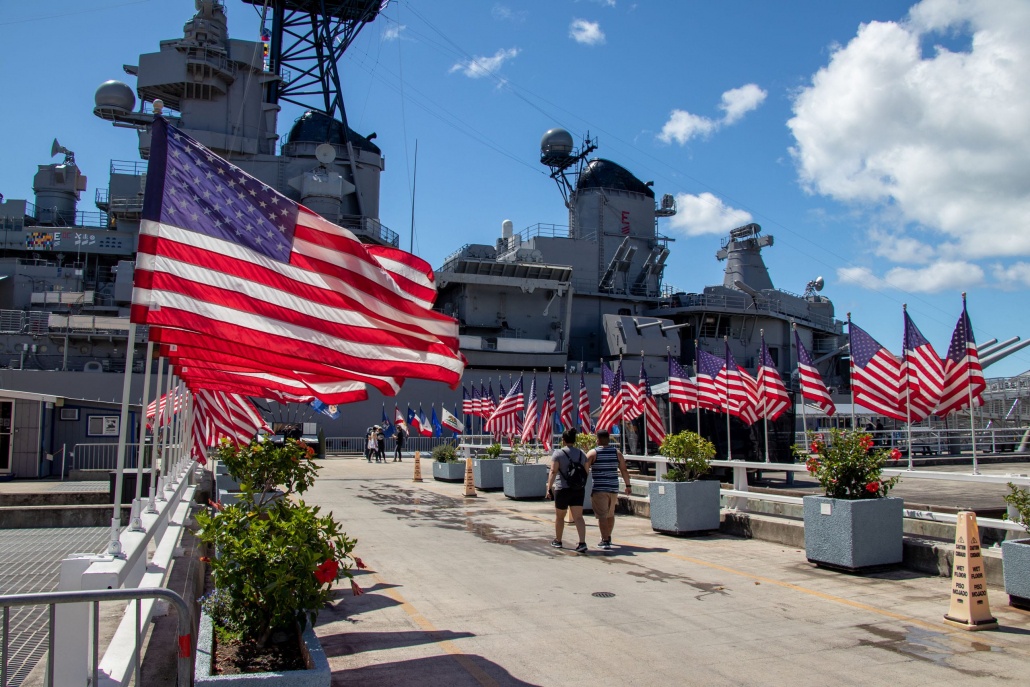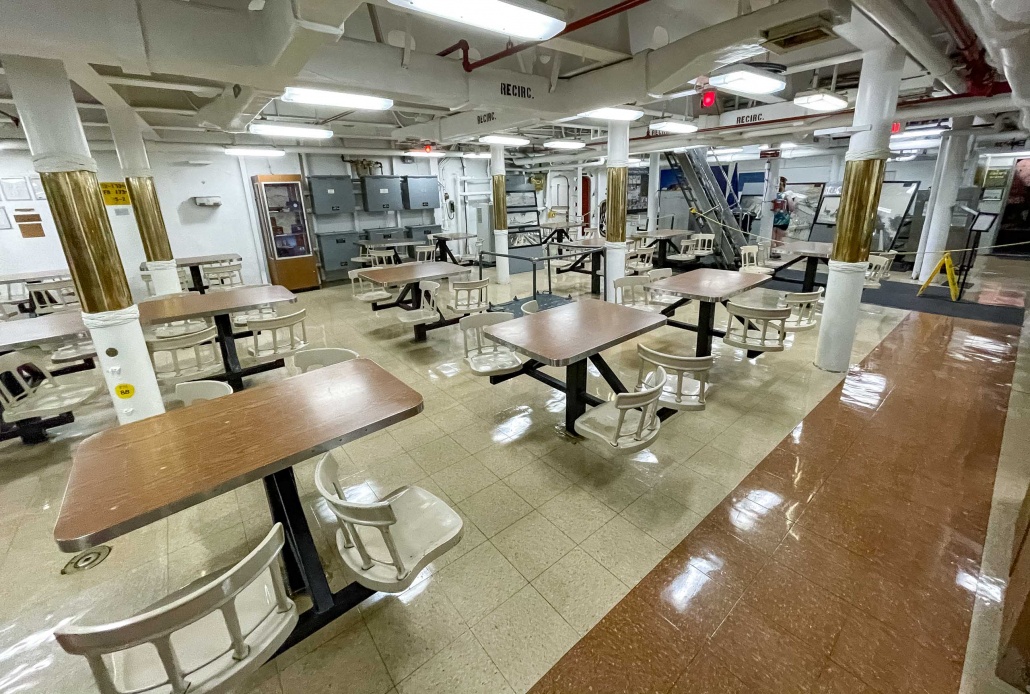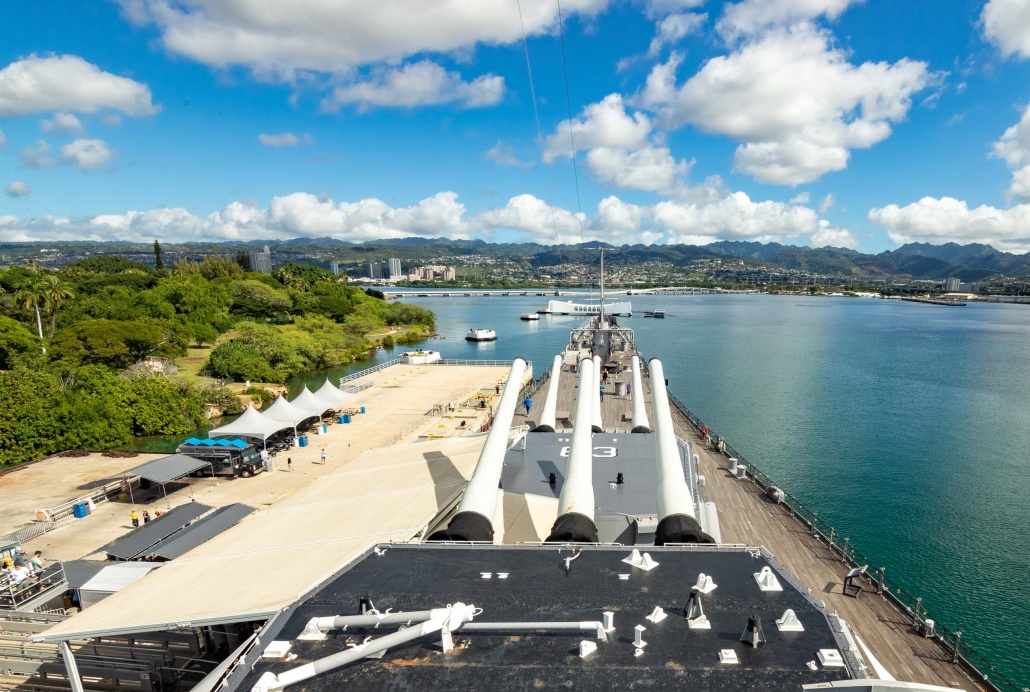 Board The Battleship Missouri
The "Mighty Mo" served the United States from World War Two up until being retired after the First Gulf War. It was one of the first ships to fire missiles in that engagement. It is now a museum ship and most of it is open for exploration. Check out the many decks, internal spaces and lots of exhibits with a ton of historical information. You can even stand in the spot where the war ending ceremony took place.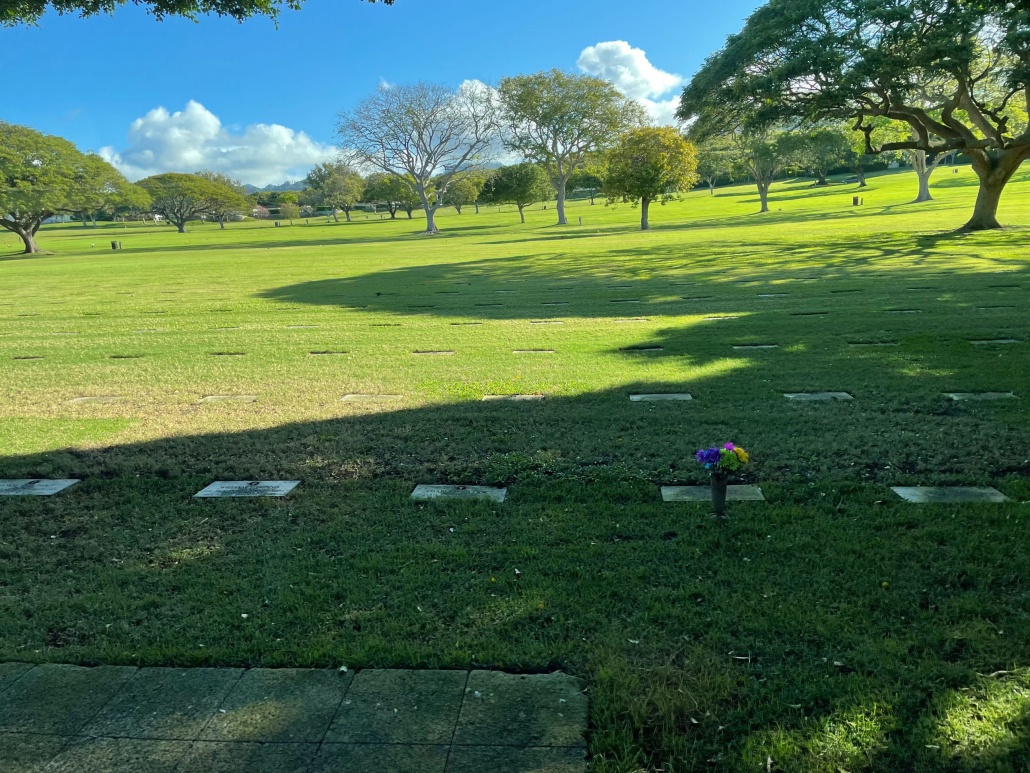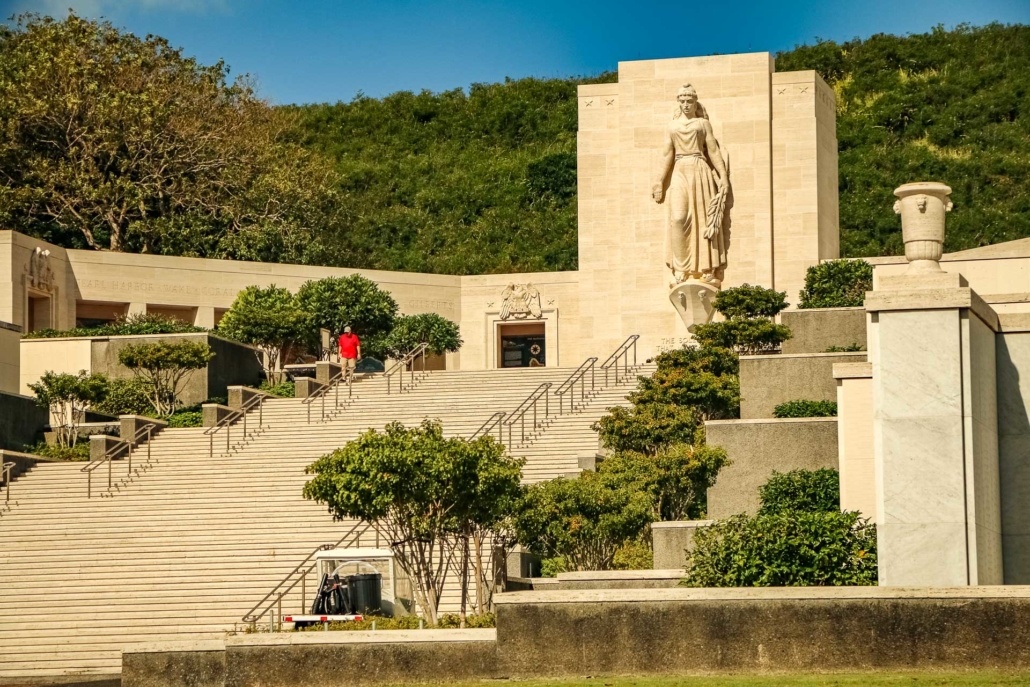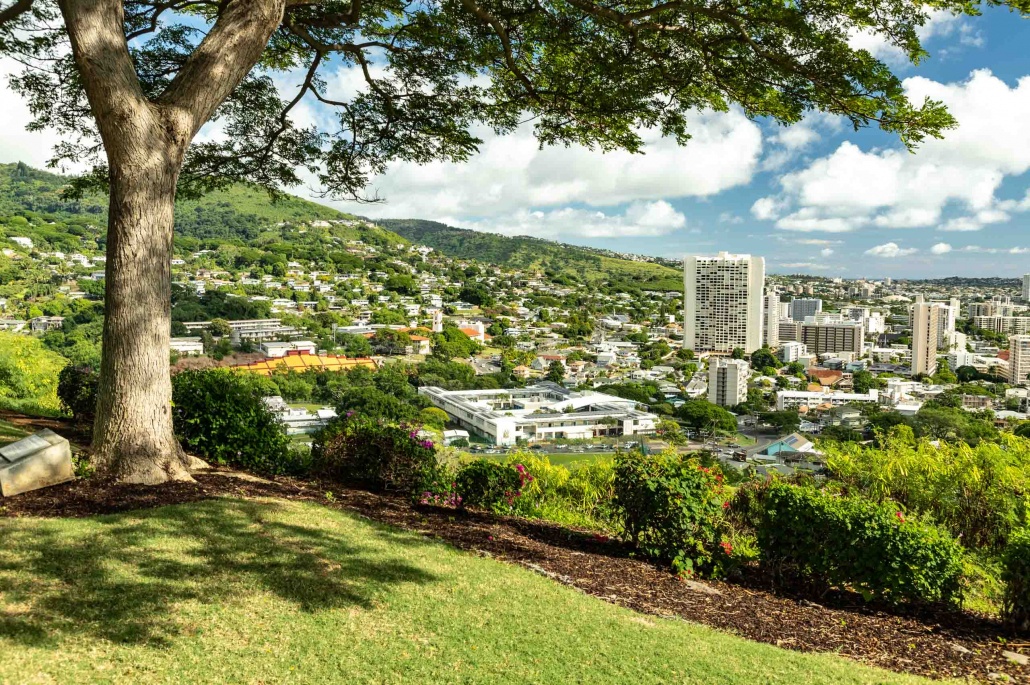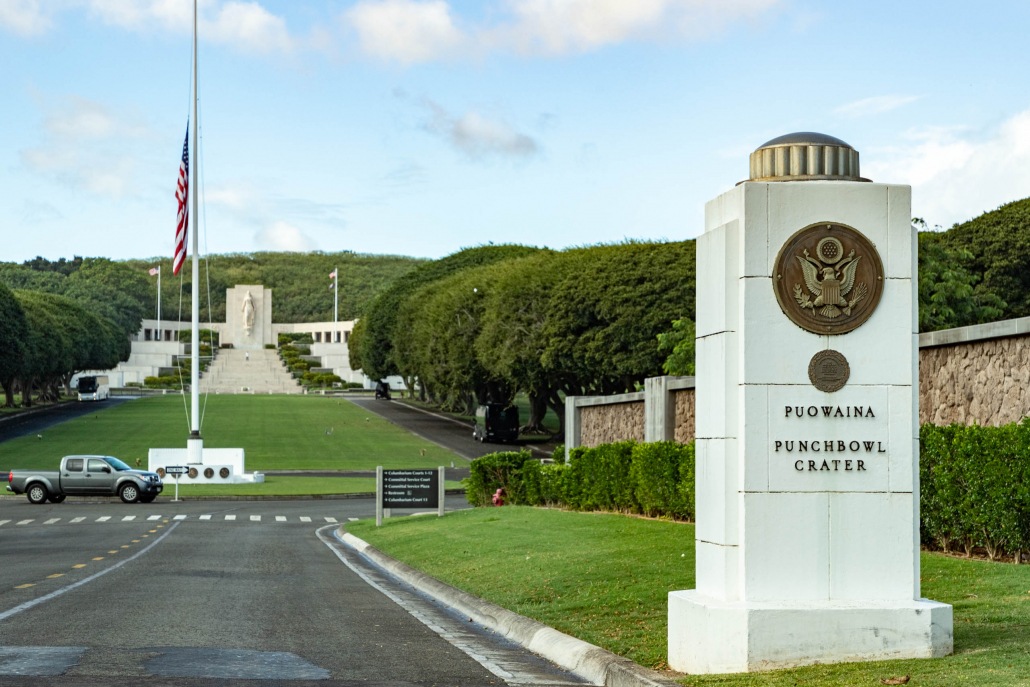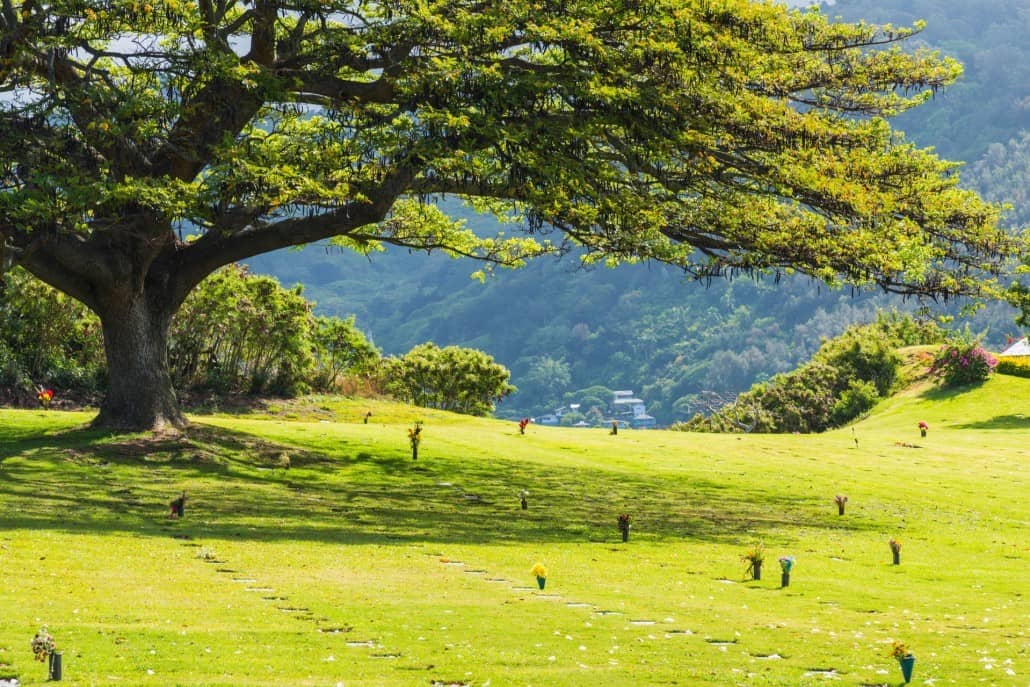 National Cemetery Of The Pacific At Punchbowl
As we tour through the city, we take a drive up into Punchbowl Crater. The drive through this place is very special as itʻs home to the National Cemetery of the Pacific and special points of interest. The view from up here is wonderful as you can clearly see down to historic Honolulu and Diamond Head crater beyond.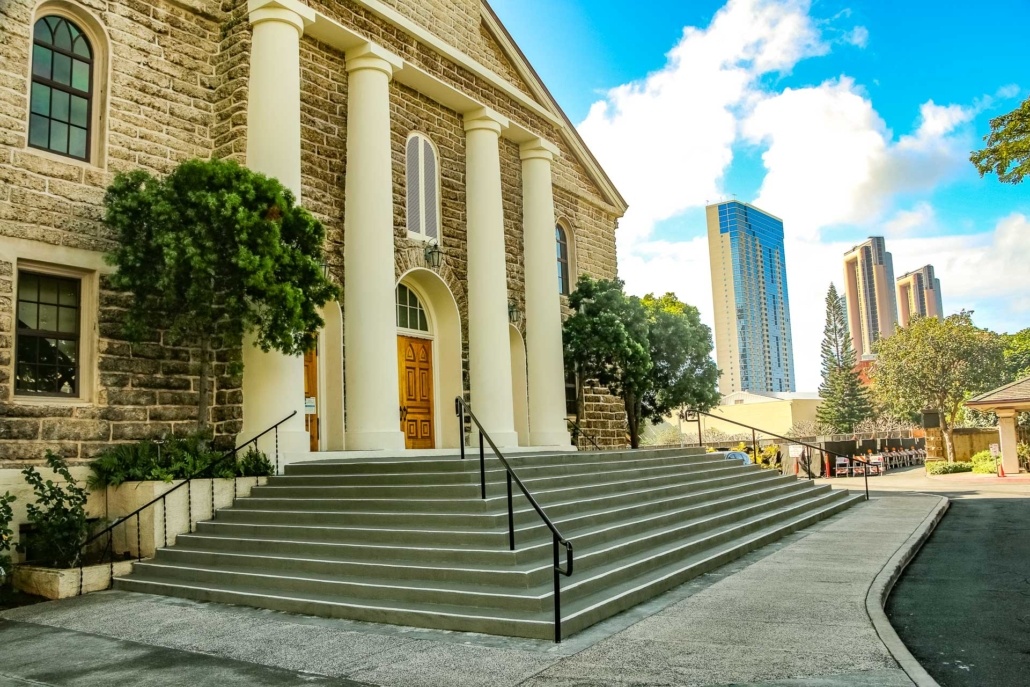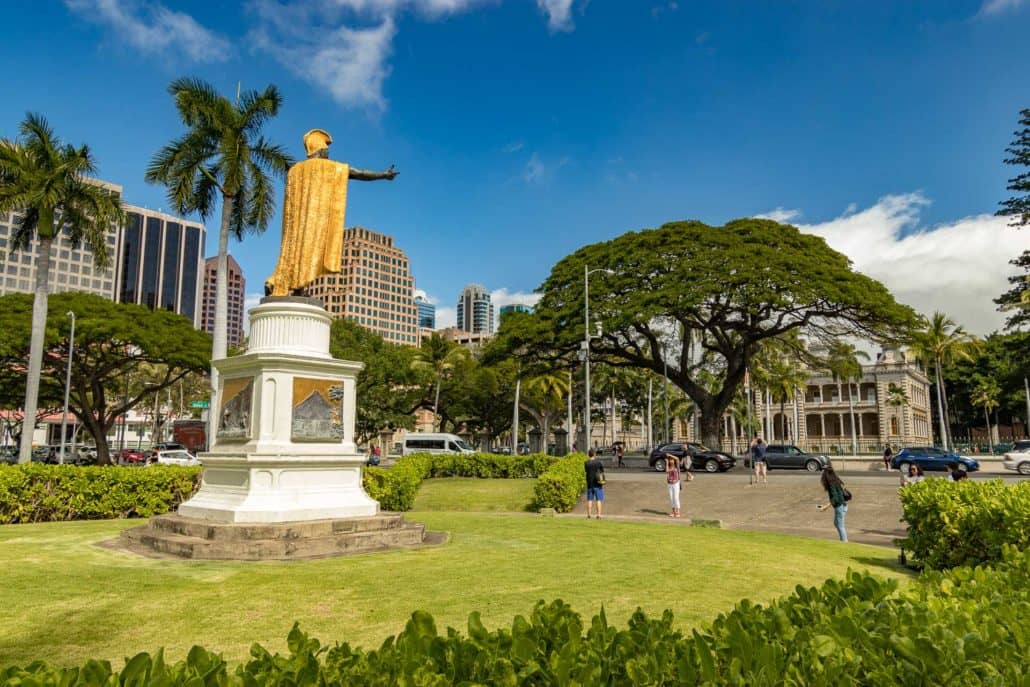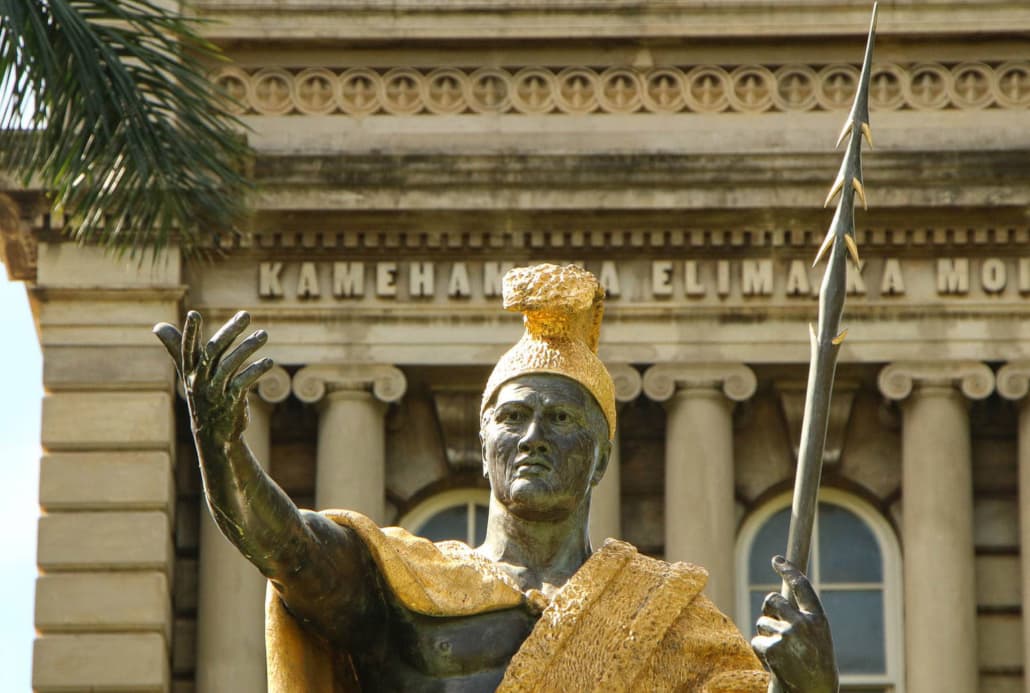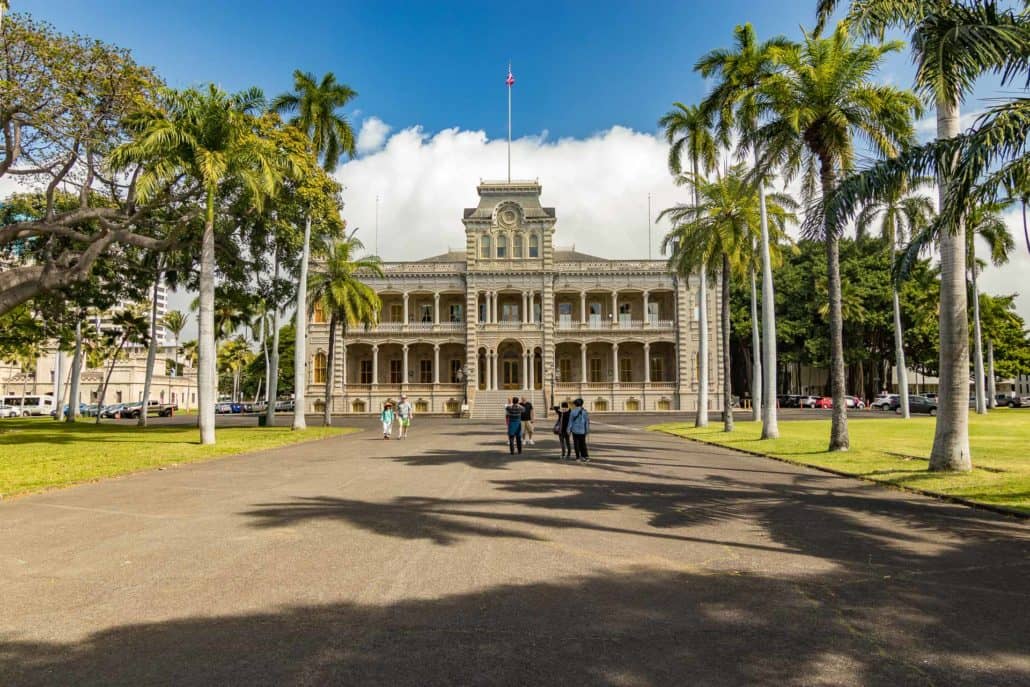 Historic Downtown Honolulu
Our final major point of interest is a drive through historic downtown Honolulu. It contains the only royal palace in the United States. A place that had electricity before the White House. We also see some unique buildings, and a historical figure statue, King Kamehameha. We will return you back to your accommodation in Waikiki or out to Ko Olina after that.
Frequently Asked Questions
Does Pearl Harbor Tours Accommodate Large Groups?
We can handle all sizes of groups who are looking to make an inter-island visit during their visit to Hawaii. Although we specialize in small group travel, we have experience handling larger groups and we ask you to give us plenty of time to plan your trip.
Can I Get a Refund if I Cancel My Tour?
Absolutely. Although depending on the timing, you will receive only a 50% refund because of the flights. Once we have registered your flights, those can be changed but not canceled and there is $100 fee for each change. There are no refunds for tours canceled within 48 hours of the start date.
What Is Included In This Tour?
We include tickets to the Arizona Memorial (boat trip to the memorial) and Battleship Missouri. You will have transportation from a location close to your hotel in Waikiki or from all hotels in Ko Olina in a mini-bus or open-air trolley that seats between 20 and 40 people. You will be guided through the city after visiting Pearl Harbor so you can see Punchbowl Crater and historic downtown Honolulu.
How Many Hours Is This Tour?
This tour is about 7 hours for guests who are staying in Waikiki and 7.5 hours for guests staying in Ko Olina.
Can I Be Picked Up At The Airport?
We do not pickup at the airport unless you have booked this tour that includes flights. You can be picked up at the airport if you choose that option during your private tour selection. This tour only picks up guests at 6 to 8 locations in Waikiki Tuesday to Saturday,  and at all Ko Olina hotels on Thursday.
See Additional Pearl Harbor Historic Sites
Including Uss Bowfin Submarine Museum & Pearl Harbor Aviation Museum
USS Arizona Memorial and Battleship Missouri Tour

You'll glide through history on this sobering, yet inspirational tour of Hawaii's most famous landmarks. (And with access through Pearl Harbor Tours, you'll skip the lines and wait times usually associated with Hawaii's #1 tourist destination.)

Most popular Pearl Harbor tour
Includes all admission charges
Pick up from Waikiki Hotels
Guided Tour. Duration: 7 Hours

The Complete Experience

Attention history lovers: the Complete Experience dedicates an entire day to exploring Pearl Harbor and includes admission and transportation to all sites, even those on the active naval base.

All 4 Attractions at Pearl Harbor
USS Arizona Memorial & USS Missouri
USS Bowfin & Aviation Museum
Guided Tour. Duration: 10 Hours

Remember The Battleships Tour

Everyone must visit Pearl Harbor on their trip to Oahu. This is the most popular destination due to the sites, museums, memorials and more. Large group tour with pickup in Waikiki & Ko Olina.

Visit Arizona & Missouri Memorials
Includes Tour Of Downtown Honolulu
Pickup In Waikiki Or Ko Olina
Large Groups. Duration: 7 Hours