ABOUT US
About The Pearl Harbor Tours Team
Pearl Harbor Tours LLC is one big, happy ohana (family). You'll feel right at home with us because from our first interaction, you become part of our family.
We have many "hanai" children we've adopted into our ohana from throughout the world – and some even work with us today. No matter where you're from, our aloha will shine right through – even if we donʻt quite speak the same language (currently offering tours in English & Spanish).
Each of us who works behind the scenes at Pearl Harbor Tours has a connection to our islands. Your tour guides and drivers, as well as our Customer Service Team, have spent years in the Hawaiian tourism industry, not just as guides, but also as performers and managers. We know how to make your trip great and we take pride in consistently providing excellent tours – every day.
Our love of Pearl Harbor began when we were young with school trips and special outings with our local Boy and Girl Scout troops. We made strong connections with not only the stories of Pearl Harbor (the place), but with the people who lived, worked and died there.
Today we remember those who sacrificed with a solemn visit to the USS Arizona Memorial that stands over the sunken USS Arizona. You can meet some of our veterans daily at the Visitor Center. Each year we proudly remember those who sacrificed their lives for our freedom with the Pearl Harbor Memorial Parade, an event we organize.
We began offering tours to Pearl Harbor & beyond in 2011. We organized our first Pearl Harbor Memorial Parade on December 7, 2011 in honor of the 70th Anniversary of the events that took place at Pearl Harbor on Dec 7, 1941. Since the first parade we have hosted over 200 Pearl Harbor Harbor survivors. It's a great opportunity for everyone to have a chance to personally thank all of our parade marshals, who are Pearl Harbor Survivors and Veterans, for their dedication and service.
Most people don't realize that the greatest significance of Pearl Harbor isn't that its a famous date on the calendar, or because it forced the US to enter into WW2. The attack, and its aftermath, illustrated the enduring nature of one of humanity's best traits… the will to turn a horrible tragedy into a beacon that leads us towards a better place. Today, the USS Arizona and itʻs memorial are a beacon of peace for the world. We do what we do at Pearl Harbor Tours because we want to help more people experience it the way we do.
Our History
Pearl Harbor Tours team started in the tourism industry more than 20 years ago, working for land & sea tours like:
Polynesian Cultural Center

The road to Hana (Maui)

Boat trips to Molokini Crater

Luaus throughout Waikiki
Our focus has always been Hawai'i, but given our roots as a travel agency, (providing sales & service for other companies' tours), we decided that it was time to put our collective tour experience to use and follow the natural progression of Pearl Harbor Tours' growth and delve into the tour market. We began offering tours to Pearl Harbor & beyond in 2017. Our customizable tours and highly rated customer service shows that we're willing to go the distance to make sure your Hawaii vacation is unforgettable!
Our Guides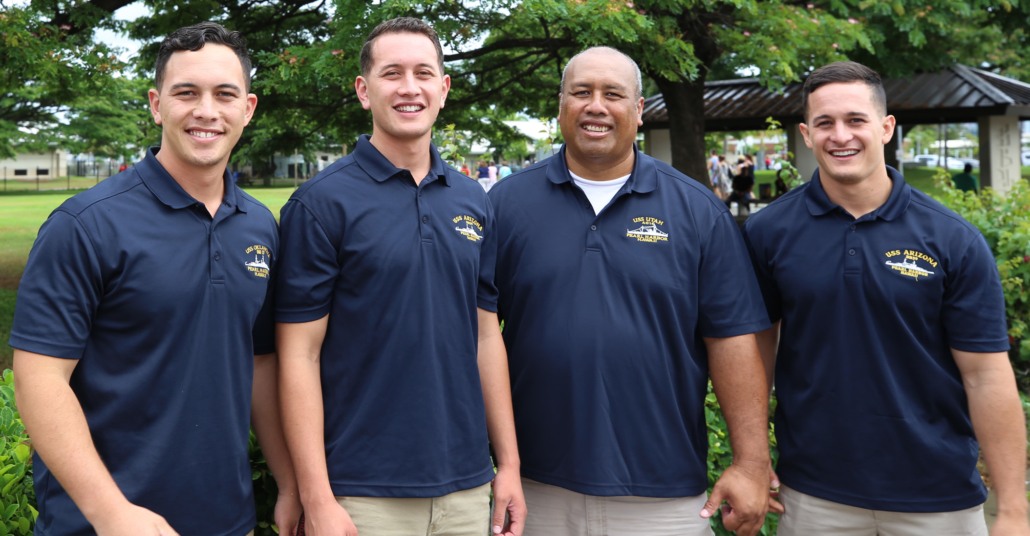 Our guides are native-born, have a rich background in Polynesian history and are the perfect people to help you explore the island of Oahu. Their years of working professionally in the tourism industry, as guides and as stage performers in luaus and cultural demonstration pieces, makes for a richer experience for our guests. Experience the best tours on the island with our professional, knowledgeable and courteous team. We'll show you aloha – and Oahu!
Our Service Team
Call and talk to us! 808-312-3705
We are happy to tell you all about who we are, what we do, and what we can do for you. We'd love to help you plan a perfect Oahu experience and make your epic Hawaiian vacation a reality.
Are you on another island and you've decided you really want to experience Oahu? Luckily, no matter which island you're on, (including Oahu), we can help you get to Pearl Harbor as stress-free as possible. We'll arrange it all. And, we do our best to offer tours that fit your time, your budget and your bucket-list!
Our Vehicles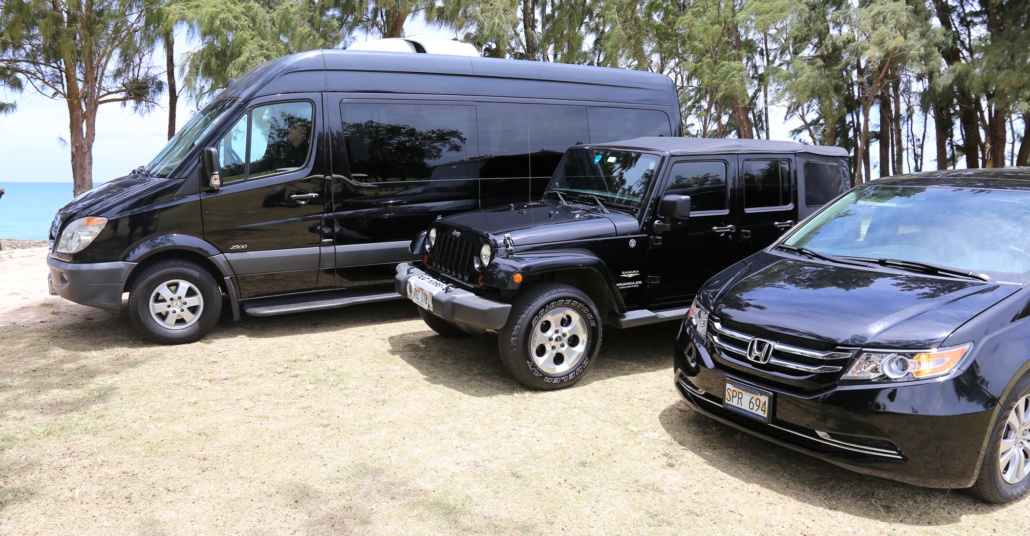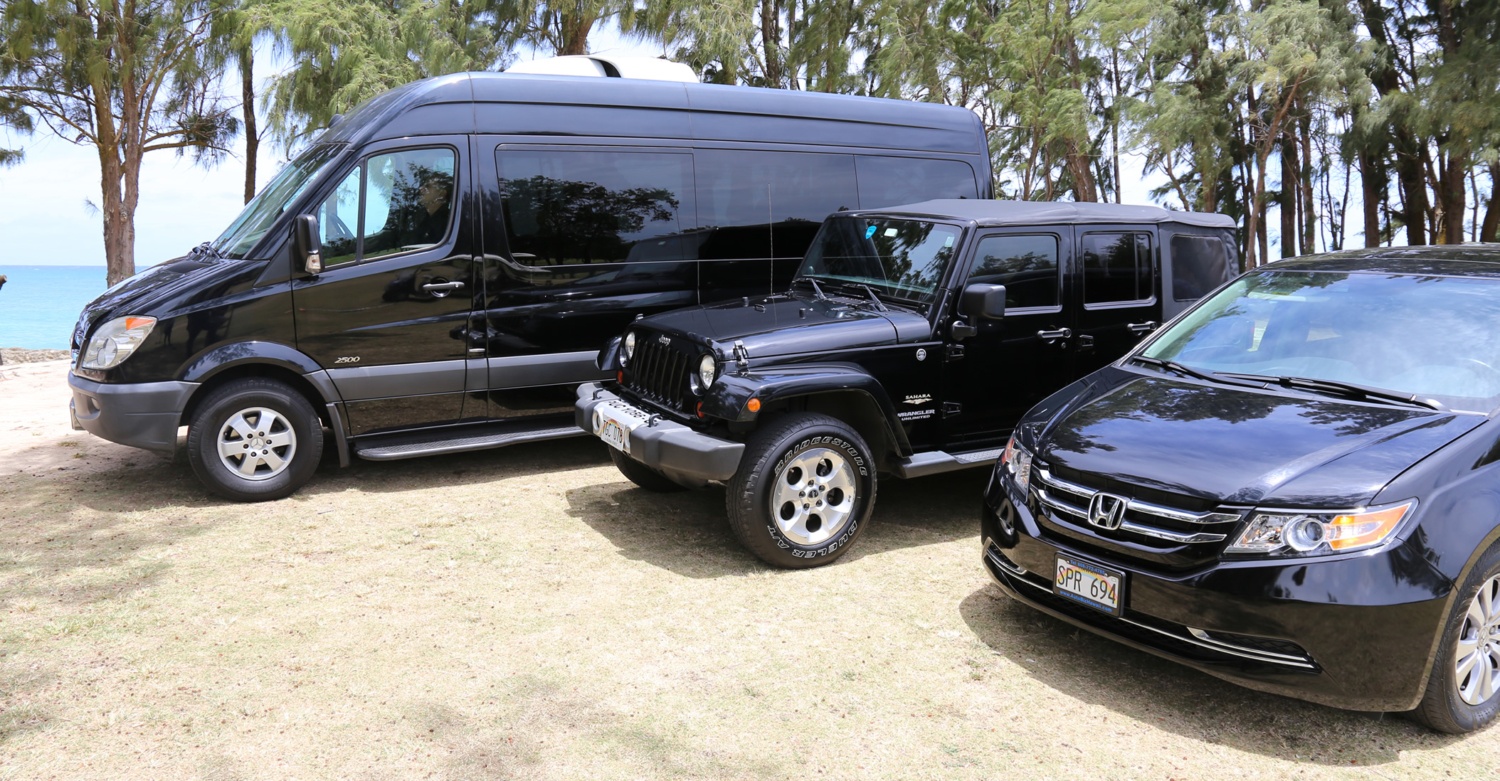 Pick-up to drop-off, get ready to see it all in comfort and style in one of our top-of-the-line tour vehicles. Our small group tours are provided in our Mercedes 12 passenger sprinter vans. Smaller private tours are provided in either our 7 passenger vans or 4 passenger Jeeps. You get choose the tour and we take care of the transportation!
Sustainability Commitment
Sustainability Commitment Statement
Pearl Harbor Tours LLC promotes sustainability across our operations. We support positive environmental actions across the state of Hawaii. We support actions that help our communities grow in a way we can be proud of. We depict and honor the host culture. We have a responsibility to protect the aina, upon which all of us live. We have taken these steps to reflect that.
Environmental Management
We take steps daily to make our operations more efficient. Choosing schedules and routes that we know will avoid traffic, maximize # of people in each vehicle. Moving the tour vehicles to central locations, to reduce miles and carpooling guides to them.
Staff Management
All our guides have a high level of practical training due to how we choose our candidates and overall company ethos. Good customer service is at the heart of our organization and that extends out to all aspects of itʻs operations.
Every person is provided with opportunities for professional development and growth.
Interpretation Management
Sustainability is part of the Polynesian culture which is at the core of our organization, not only due to location but for most of us, genealogy as well. We live it, share it and show it.
Customer & Employee Evaluation
We monitor our operations closely, responding to issues as they happen. We reach out to our customers and guides, getting feedback on the experience for us to act on shortly after.
Great experiences are highlighted, the staff is rewarded and guests continue to get a product that is always improving in quality.
Marketing Execution
Everything we say and do as we sell our tour experiences is open and honest. Our tours are confined to areas and into communities that want us to be there. Our operations strive to not negatively impact our islands and the cultures that make it up. That is reflected in our marketing.
Community Engagement
We work to improve cultural engagement and enhance the protection of the natural resources across our islands through a variety of supportive community groups. We support historical, cultural, and social organizations that are doing good across the states.