PEARL HARBOR TOUR REVIEWS
Mahalo (we are very thankful) for the positive feedback of our guests. Here are some of the comments they have made after going out on tour with us!
Read some of the great reviews left about our company and guides who work hard daily to bring you the best Pearl Harbor tours. Reviews are pulled from some of the most trusted sites online, including Facebook, TripAdvisor & Yelp. We have over 90 5-Star Pearl Harbor Tour reviews on Google! We want to hear from you, please leave a review on your favorite review platform, send us your pictures with your tour story or email us your comments.

Amy Remington

01/27/20
What a great day!! Conway is a wonderful guide, he provided so much history and fun facts about the island and took great care of us all day. Pearl Harbor and the USS Missouri were so interesting, this is a great tour and I very highly recommend! We will use them again!

Becky Van Pelt

03/05/20
Highly recommend Pearl Harbor Tours as your tour company on Oahu –with a limit of 12 people max per tour and very knowledgeable Hawaiian native tour guides. We had a fabulous tour of Pearl Harbor, USS Missouri, Punchbowl Cemetery, Iolani Palace, and Hawaii five~O headquarters. George picked us up at our hotel promptly at 7:30am and transported us to all the sites and got our admission tickets in advance, so we didn't have to stand in lines. We arrived back at our hotel by 2:30 pm. Side note -I chose to forego a $100 credit from Costco (which had terrible rating and large busload groups) to pay for our tour -I am very happy we went with Pearl Harbor Tours.

Jamie Lynn Martin

11/25/2019
Had an amazing time yesterday experiencing Pearl Harbor. Conway my tour guide made it even better! Thanks for being so nice, relatable, and informative. I truly suggest them over any other company. I did a lot of research and even called the visitors bureau. Truly awesome!

Gerardo Leal

07/05/2018
We never do reviews but we want to do an exception for our awesome tour guide. Our tour guide, George, was absolutely fantastic! He was incredibly attentive, informative, and over all a great man. He had an answer to every one of our questions, spoke our primary language, Spanish (very well I might add), and was exceptionally accommodating and patient with our family of 6. We could not have asked for a better person to show us around Oahu. We will be recommending this agency and our tour guide to anyone of our friends that travel to Hawaii. Mahalo George!

April F

4/24/2019
Best tour, best tour guide/driver ever! We booked this tour because it was was a small-group excursion. What we did not expect was the family feel of the entire day. Our driver/guide, Conway was absolutely fantastic! He was personable, considerate, friendly, and helpful. Very knowledgeable about the islands, and the attractions we visited. The only drawback is that Conway wasn't willing to let us adopt him!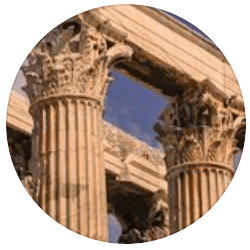 Blake V

02/08/2020
Awesome tour! We had Walter as our guide & he didn't disappoint. Helped get us to all of our destinations while showing us some local sites along the way while also keeping us laughing & entertained. 10/10 recommend.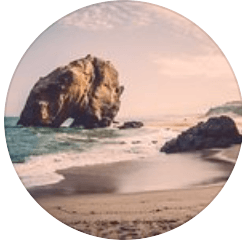 Dan S

01/20/2020
Great tour. Especially if you didn't rent a car. I never do hotel pickup and drop off tours, but this one in complex enough that it was worth it. There are a lot of unknowns that the guide filled in that would have been fumbled through without him. Our driver was local, great, and had a lot of local knowledge. I'd recommend using this tour. It was a whole day, I'm a history buff and still wish I had a couple more hours there. Felt a bit rushed trying to see everything was impossible. A second day to see the museums would be fun but this hit all the highlights.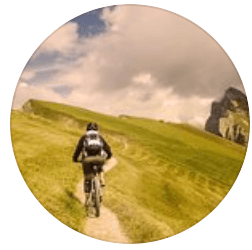 Sharyn878

01/18/2020
We had a very enjoyable Pearl Harbour tour with tour guide Conway from Pearl Harbour Tours. We were part of a small group and saw all sights including the USS Arizona Memorial. Very relaxed pace in a comfortable new van and Conway was very friendly and knowledgeable. We really recommend this tour!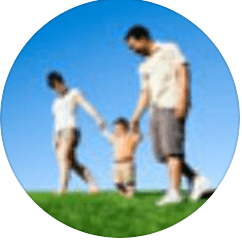 BabsieMay

12/18/2019
The Conway Tour Company picked us up at the Ala Moana Hotel in Honolulu. The guide pointed out interesting sites along the ride up to the Polynesian Cultural Center.
It was a beautiful day and I learned so much history, a boat ride and enjoyed the luau that evening before boarding the bus to return. I went with a friend for the long day! We enjoyed the presentation of the dancers and birth of the boy and generations of culture. We visited most of the Villages and had a personalized guide for it all. I would definitely recommend this tour! We visited Pearl Harbor on our own, but watched the video and went through the museum, as well as visiting the Arizona!

Ed Nemes

03/20/20
Fu'a was an excellent and knowledgeable guide. The private tour was the best option for us. The tour started at the Arizona Memorial and then the USS Missouri. We had no wait and entered immediately. Then we were off to the Polynesian Cultural Center where we enjoyed a wonderful lunch at Pounders, then off to watch many entertaining shows especially KAP . Then off to the North shore stopping at a macadamia nut farm, and to Sunset beach. On the way back to the airport stopped by Dole plantation. Our time with Fu'a was amazing . Thank you Pearl Harbor tours for making our trip unforgettable.

Patricia Butfoy

03/06/20
Our driver and guide cousin Shaq was an outstanding person. He was so kind and thoughtful to my brother who has a brain tumour. His understanding and patience was truly appreciated. His knowledge of the places we visited on the island was terrific I recommend him highly.

Sandi Martin

02/26/20
Aloha Shaq, Dale and I just wanted to tell you what an amazing time we had yesterday. You showed us so much, were knowledgeable and best of all a sweet, funny and amazing man. For my first time to this island and seeing and learning so much I couldn't have wished for a better person to show us the sights. It was quite a day and me got many pictures and best of all we will always have those memories you gave us. I could keep going on but I know you're busy. We just wanted to reach out and thank you from the bottom of our hearts for making our stay and your the best we've ever had. If anyone is looking for an amazing tour in Oahu look up this place and ask for Shaq. He showed us Pearl Harbor and the sights of the island. Shaq was fun, knowledgeable of the island and all the sights. Bonus he was so much fun!! Thank you Shaq for making my first time to the beautiful island so memorable. We couldn't have asked for a better guide. Don't forget people if you want the best tour of the whole island and the best guide do this and ask for Shaq. I should include we went to Dole plantation, macadamia but farm, saw where jurasic park, Hawaii 5 O, anaconda and many more movies were filmed. That palace, memorial cemetery and so much more. I've seen many movies of Pearl Harbor but what we saw there had me crying. It was amazing! If you ever get to Oregon look us up. So Shaq thank you so so much for the tour, knowledge and laughs. Sandi and Dale Gay.

Tracy W.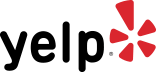 07/24/2019
This was an amazing tour thank you pearl harbor Tours for the amazing opportunity to spend it on your grounds we were able to see so much learned so much it was amazing and heartbreaking at the same time. Thank you for the wonderful day.

JP B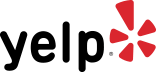 5/31/2019
We booked this tour because it was was a small group excursion. What we did not expect was the family feel of the entire day. Our driver/guide, Conway was absolutely fantastic! He was personable, considerate, friendly and helpful. Very knowledgeable about the islands, and the attractions we visited. The only drawback is that Conway wasn't willing to let us adopt him!

Kate H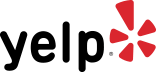 05/25/2019
Cousin Mia was so informative about the culture of Hawai'i. He honored the veterans aboard which was so nice as we approach Memorial Day. He is a natural storyteller and his intelligence and wit are so engaging. He is very helpful and energetic even at 5:30 a.m. The group was bonded by the end of the three hour tour. Give him a wage increase! He's a jewel