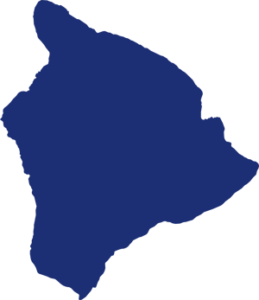 Take A Day And Visit Pearl Harbor From Big Island Cities Of Kona or Hilo.
If you've ever wanted to visit Pearl Harbor don't miss the opportunity to do so, even if you're staying on the Big Island. We'll book your flights to Honolulu and handle all transportation for you once you arrive so you can enjoy your time in Honolulu while taking in the sights of Pearl Harbor and the surrounding areas.
There are six tour options available from the Big Island to Pearl Harbor. All tours have the following features to make your trip to Honolulu as enjoyable as possible:
Pearl Harbor Ticket Options From The Big Island of Hawaii
Our Pearl Harbor Tours are available in either a self-guided option or an escorted option. Either choose from a package that includes transportation aboard a climate controlled motorcoach or pick a package that includes a rental car depending on your preferences.
If you prefer to drive yourself, we provide a rental car and on-island conceirge services for our "Pearl Harbor & Oahu Helicopter Tour" or our " Big Island to Oahu Fly-Drive Package".
Take one of our other four tours and let us handle the details so you can enjoy the expert narration from your guide.
Book one of our Pearl Harbor tours from the Big Island today and experience one of Hawaii's most popular tourist attractions while you're on vacation!
Helpful Tour Tips
Please arrive at Hilo or Kona Airport with enough time to check in an hour and 15 minutes before your flight's departure. Approximate tour time is 7:00 AM to 8:00 PM.
To ensure availability, we highly recommend that you book before you arrive on the Big Island. Our flights from the Big Island to Oahu are early in the morning and return flights are later to give you more time to spend while in Honolulu.
Your airline confirmation code and details on your flights will be listed on your itinerary.
Tours do not include transportation to and from your hotel to the airport.
A Passport or government issued ID is required to board your flight to Honolulu, please plan accordingly.
Camera lenses longer than 6 inches are not allowed in Pearl Harbor please plan accordingly or leave them in the vehicle we will provide for you.
Your comfort and safety is our priority. Please bring comfortable shoes, sunscreen, a hat, and sunglasses for maximum comfort.
Pearl Harbor Address and Hours of Operation
Address: 1 Arizona Memorial Place Honolulu, Hawaii 96818
Hours of Operation: Pearl Harbor Visitor Center is open Monday through Sunday from 7:00 AM to 5:00 PM. On Thanksgiving Day, Christmas, and New Year's Day the visitor center is closed.
Tours do not operate on Dec 7th  as it is the anniversary of the attack on Pearl Harbor.
Disclaimers
On days where there are high winds, Navy boat rides to the USS Arizona Memorial may be cancelled for safety reasons.
Hilo Airport
Address: 2450 Kekuanaoa St, Hilo, HI 96720
Parking Fee at Hilo Airport: $15 for 24 hours
Distance from resort areas to Hilo Airport:
Hilo bayfront is approximately 3 miles. Leave your hotel 1.5 hours before flight departure.
Kona Airport
Address: 73-200 Kupipi St, Kailua-Kona, HI 96740
Parking Fee at Kona Airport: $15 for 24 hours
Distance from Resort areas to Hilo Airport:
Kailua is approximately 8 miles. Leave your hotel 1.75 hours before flight departure.
Waikoloa is approximately 25 miles. Leave your hotel 2 hours before flight departure.
USS ARIZONA
&

MISSOURI BATTLESHIP TOUR FROM HILO OR KONA
See Pearl Harbor's main attraction on this day trip from the Big Island.
Our battleship tour includes visits to the most popular sites at Pearl Harbor. You'll get a chance to learn more about the attacks on December 7th, 1941 in the Pearl Harbor Visitor Center as well as view the USS Arizona Memorial and walk the deck of the USS Battleship Missouri.
Afterwards, we'll take you on a tour of Honolulu City where you'll see learn about Hawaii's rich history while enjoying expert narration from your tour guide.
After touring downtown Honolulu we'll drive through Punchbowl National Cemetery to view the meticulously curated grounds where many fallen heroes have been laid to rest.
If you've ever considered visiting Pearl Harbor book this tour and we'll manage your trip from the Big Island for you!
Arizona Memorial, Battleship Missouri
&

Honolulu Tour Highlights From Big Island (Kona or Hilo)
Pickup and return to Honolulu airport
Tours originating from Maui, Kauai or the Big Island include roundtrip airfare (Plane Boeing B717)
4.5 hours to tour Pearl Harbor, USS Arizona Memorial and USS Missouri
Movie and Boat ride to USS Arizona Memorial
A guided tour of the Battleship USS Missouri at Ford Island
Stand in awe of the Surrender Deck where the Empire of Japan signed the Surrender Treaty ending World War II
Drive through Honolulu to view historic buildings, with picture taking stop at Iolani Palace and King Kamehameha Statue
Drive through Punchbowl Crater home to the National Cemetery of the Pacific
PEARL HARBOR AND OAHU CIRCLE ISLAND TOUR FROM BIG ISLAND
Once your flight lands at Honolulu Airport you'll be greeted by a friendly tour guide who will escort you to a climate controlled motorcoach which will allow you to comfortably enjoy your trip around the island.
This Circle Island tour includes a visit to Pearl Harbor, Oahu. We visit the attractions within to learn more about the Japanese attacks and visit the USS Arizona to pay respect to those who lost their lives.
After we explore the Pearl Harbor museums and exhibits, we hit the road to see the rest of Oahu. We make a full circle around the Koolau Range, visiting places like Nuʻu Pali Overlook, Dole Planation, Macadamia Nut Farm Shop, North Shore Beaches and so much more.
You will spend the day enjoying the culture of Oahu with local guide who will entertain you with stories about the amazing sites you will encounter throughout the day. Come explore the beauty of Oahuʻs Windward and North Shore as well as historic downtown Honolulu sites, like the Kamehameha statue. A perfect way to experience the island for the day on your Hawaiian vacation.
Oahu Circle Island
&

Pearl Harbor Tour From Kona or Hilo Highlights
Meet Your Guide Curbside At Honolulu Airport
World War II Valor In The Pacific National Monument Visit
Pearl Harbor Museums & Exhibits
Board The Memorial Over Battleship Arizona
Punchbowl National Cemetary
Pineapple Treats At Dole Plantation
Lāʻie Scenic Lookout
North Shore Of Oahu Beaches
Multiple Views Of Legendary Surf Spots
Taste Test Macadamia & Coffee At Farm Shop
Sunset & Waimea Bay Beaches
Various Beach Park Stops & Drive-Bys
Drive-By Valley Of Temples
Historic Nuʻuanu Pali Lookout
Multiple Overlook Stops Along Coast
Lookout at Halona Blowhole
Lookout Over Hanauma Bay
Lookout Stop at Makapu'u On Southeast coast
PEARL HARBOR TICKETS – BIG ISLAND TO OAHU FLY-DRIVE PACKAGE
Choose this tour if you want a more affordable option that gives you the freedom to tour around Oahu with a rental car that we will book for you.
In addition roundtrip airfare from the Big Island and a compact rental car, this tour includes tickets to enter Pearl Harbor.
Once you arrive at Pearl Harbor one of our staff members will meet you to answer any questions you have and recommend the best sights to see on Oahu.
Before you leave Pearl Harbor you'll have the opportunity to view the exhibits, museums and the USS Arizona Memorial.
When you've completed your tour of Pearl Harbor you'll then have plenty of time to drive around Hawaii to see some sights that you choose before heading back to the airport.
Book this tour today to enjoy the Oahu's sights and learn about the history of Pearl Harbor and see the beauty of Hawaii's state capital.
Pearl Harbor Tickets
&

Fly-Drive Package Highlights
Meet our staff at Pearl Harbor for your tickets and orientation
Round trip airline flight on Hawaiian Airlines
Compact Rental Car in Honolulu
45 Minute Helicopter Tour
Entry tickets to Pearl Harbor
Museum and Exhibits
23-minute documentary film
Boat ride to USS Arizona Memorial
Solemn visit to USS Arizona Memorial
OAHU PRIVATE TOURS AVAILABLE IN MERCEDES SPRINTERS, VANS, SUVS or JEEPS
Our private tours are personalized for your group so you will get the best tour experience available.
This tour has three transportation options to choose from depending on the size of your party. Parties up to 3 guests can choose a Jeep to take you from point to point. Parties up to 6 guests can choose an SUV, and parties up to 12 guests can opt for a mini-coach. All vehicles come with a private driver who will escort you to your preferred locations.
For tours starting at the Honolulu Airport, your private guide will be curbside to greet you. With a vehicle cooler stocked full of ice-cold, bottled water, juice and sodas your Oahu adventure begins. Our concierge service will organize all the sites and events you have chosen to take part in ahead of time. We can pre-arrange many great events so you can maximize your private private guide.
There are so many things to do yet the most popluar is to make a visit to Arizona Memorial one of them. We include that stop in all our tours and our fast-track tickets means you donʻt have to wait in line. Utilize every minute of your day to explore and our local friendly guide will help you.
Our Oahu private tours can provide everything from stops in Waimea Canyon for a waterfall swim to a dinner stop at Haleiwa Joes. We can also secure luggage for the day when your group transfers from airport to hotel or cruise ship port. Let us know what you need on your day. We can help!
Oahu Private Tour Highlights
Pick up from your Waikiki Hotel or Cruise Ship Pier are free. Other pick up options are available for a small fee including; Honolulu Airport, Ko Olina, Disney Aulani or Turtle Bay Resort
Pearl Harbor Tickets and 3 hours to tour Pearl Harbor Visitor Center
Watch movie of actual attack at Pearl Harbor
Navy boat ride to board the USS Arizona Memorial
It's your private tour, you can choose any of these tour options listed
USS Missouri, USS Bowfin Submarine, North Shore of Oahu, Dole Plantation, Waimea Valley or the Polynesian Cultural Center (admission not included)
8-9 Hour Private Pearl Harbor tour including featured Oahu sites
Choose from a number of great options for your group at checkout. Add on Waimea Valley Waterfall Swim, Missouri Battleship, Bowfin & more. Weather & construction may effect some highlights.
From there you'll have the option to stay at Pearl Harbor and view more exhibits or ask your driver to take you to any other locations on the island that you're excited to see. If you choose to visit the north shore of Oahu you can make a stop at Dole Plantation and/or The Polynesian Cultural Center.
Your local expert guide will provide excellent stops for great pictures and wonderful memory making opportunities. Itʻs your day, for your group so let us know what you want to do and we will work with you to make that happen.
POLYNESIAN CULTURAL CENTER
&

PEARL HARBOR TOUR FROM BIG ISLAND
See Hawaii's 3 most popular attractions with this tour. This tour has history, culture, and fun all wrapped up in one unforgettable day.
Your tour will begin with a short flight from Kahului Airport to Honolulu where you'll be greeted by your tour guide. You'll then board an air-conditioned motorcoach where you'll enjoy expert narration from a knowledgeable guide en route to the Pearl Harbor Visitor Center.
After experiencing all that Pearl Harbor has to offer you'll be on your way to visit Dole Plantation and the famous beaches of Oahu's north shore.
Next, you'll be off to the Polynesian Cultural Center where you can experience a canoe ride, enjoy a barbecue buffet lunch, and learn about the many different cultures of Polynesia.
Book this tour to see a side of Hawaii that you would never get to experience while on the Big Island alone.
Pearl Harbor
&

Polynesian Cultural Center Tour Highlights
Flights Included From Hilo Or Kona And Back
Local Expert Guides At All Locations
Explore The Visitor Center
See Acutal Footage Of Japanese Attack
View The Exhibits & Museums
Board The Arizona Memorial
Shop At the Hukilau Marketplace
Run-Of-The-Menu Pounders Restaurant Lunch
Lagoon Canoe Ride
Demonstrations at Island Villages
Parade Of Polynesian Canoes & Dance
Stop At The Dole Plantation Pavillion
Enjoy North Shore Beaches
View Sunset & Waimea Beaches
Oahu Helicopter
&

Pearl Harbor Tour From Big Island
See a side of Hawaii that most people don't get to see with this tour. Fly to Oahu from the Big Island on Hawaiian Airlines then take a 45-minute helicopter tour around the Oahu.
Our on-island concierge service takes care of you throughout your day trip to Oahu. Making sure that your flights, rental vehicle, helicopter tour, and Arizona tickets are right for your group. Use our service to make your one-day tour from the Big Island a success.
This tour also has an option for a private driver. If you prefer to relax in a private car while being escorted around the island you can choose the private driver upgrade for just $100 at checkout.
We recommend this tour if you are the type of person who wants to create their own itinerary and already have a good idea of which sights you want to see.
Helicopter Tour Over Pearl Harbor Highlights
On-Island Concierge Service Meets To Provide Your Tickets & Give An Island Orientation
Return Airline Flights From Kona Or Hilo On The Big Island
Rental Vehicle So Your Party Is Comfortable
45-Minute South Oahu & Pearl Harbor Helicopter Tour
Fast-Track Tickets To Visit Arizona Memorial
Opportunity To Explore On Your Own Pearl Harbor Visitor Center
Take Time To Watch Multiple Documentary Films Available At Pearl Harbor
Additional Attractions Available For Purchase
Take Your Time At The USS Arizona Memorial