Polynesian Cultural Center
&

Arizona Memorial Tour From Kauai, Big Island

&

Maui
E xperience Oahu's most popular attractions on this comprehensive tour of the island. The day begins with a tour of Pearl Harbor including the interpretive museums at the Pearl Harbor Visitor Center, a short film about the solemn "day of infamy" in which the Japanese attacked Oahu, followed by water transport by a Navy launch boat to the Arizona Memorial.
After departing from Pearl Harbor we continue across Oahu to the Windward side of the island where the lushness and beauty will awe you. We will take stops along the way at beautiful overlooks, beaches and a Mac Nut Farm too! Sample some great macadamia nuts and wonderful coffee.
We'll arrive on the lush northern-windward (north-east facing) side of the island, home to the Polynesian Culture Center. For over 50 years this location has evolved into one of the most authentic and diverse examples of the Polynesian culture, spanning across 70,000 square miles of the Pacific ocean. After lunch we'll explore the Center with your expert guides. Guests learn and experience the Polynesian customs, songs, dances and games of six different island nations, each within its own traditionally built village! The Polynesians who work at the center are not actors playing a part but the actual islanders themselves from these tropical island nations.
Highlights
Round-trip Honolulu Airport Pickup (Flights included from outer islands Maui, Big Island & Kauai)

Historic World War II Narration

Visit Oahu's World War II Valor In The Pacific National Monument

Film Footage of the Attacks

Pearl Harbor Visitor Center

USS Arizona Memorial
Polynesian Cultural Center Admission

Lunch Included At Hukilau Marketplace

Hoku Pa'a Canoe Ride

Demonstrations at Island Villages

Polynesian Canoe Pageant
*Tour Highlights may change or be updated due to construction, weather or traffic situations beyond our control
Tour Description
Oahu's most popular attractions are on this tour starting with Pearl Harbor and the USS Arizona Memorial and includes stops Windward Shores of Oahu and the Polynesian Cultural Center along with multiple overlook stops and interpretive information from your expert guide along the way.
After your curbside pick up at the airport your expert guide will transport you in our luxury vans to Pearl Harbor with tickets to the Arizona Memorial. After Pearl Harbor we will tour the Windward shore of Oahu with stops at a Macadamia Nut Farm, and finally we'll spend the afternoon at the incredibly entertaining Polynesian Cultural Center on the North Shore side of the island.
A wonderful lunch is included at the Hukilau Marketplace.
After a fun and informative day on Oahu we will return you to Honolulu Airport around 5:30 for your departure to your originating island in time to see a beautiful Hawaiian sunset from the air! It the perfect way to see the best of Oahu in one day!
Please ask us here if you have any questions.
Schedule & Duration
Tentative Schedule & Duration for Pearl Harbor, Dole Plantation and Polynesian Cultural Center Tour
(Subject to change depending on Pearl Harbor Ticket Time)
For Guests from Maui, Big Island and Kauai – 12 hour tour
7:00 AM

Depart Outer Island Airport to Honolulu International Airport

7:45 AM
Your tour guide will pick you up at airport curbside and depart to Pearl Harbor
9:00 AM
Watch a documentary film
9:30 AM
Board Navy Launch to USS Arizona Memorial
10:15 AM
Return to Pearl Harbor Visitors Center and Visit exhibits and museum
10:45 AM
Depart for Windward Shore with a stop at Macadamia Nut Farm
12:15 PM
Lunch at the Polynesian Cultural Center
2:00 PM
Tour Highlights

Samoan Village
Pageant of the Long Canoes
Tongan Village
New Zealand Village

5:00 PM
Depart to Honolulu International Airport
6:15 PM
Arrive at the HNL Airport
7:30 PM
Depart on Hawaiian Airlines
*Tour Highlights may change or be updated due to construction, weather or traffic situations beyond our control
Attire
Bags not allowed in Pearl Harbor Visitor Center but if needed may be checked and stored for $5.00 per item. Dress comfortably but please remember that shirts and shoes required on the USS Arizona Memorial; swimsuits not permitted.
Cancellation Policy
In the event of cancellation or request change to your reservation, please note the following if you purchase trip insurance there is no charge for date change or tour change based on tour availability but must be made 72 hours prior to the original tour day. No refunds issued for any tours within the 72-hour period, prior to the start of your flights.
Pearl Harbor Tours that include airline flights from Maui, Big Island of Hawaii, or Kauai can qualify for a refund if guests add the $15 per person insurance during checkout. If you do not purchase insurance, there are no refunds for cancellations or no-shows. Rescheduling fees will be applied to change your dates. Tickets are non-transferrable.
No stop is guaranteed to be operating on the day of your tour. We have no control of Navy and Army operations which may result in the closure of Ford Island or the boats going to the Arizona Memorial without notice. In the event of this occurring, our guides will make up for it in a variety of ways so your experience is always worthwhile.
Special Instructions
Government issued ID required for flights
Bring reefsafe sunscreen, hat and sunglasses
Bring a reusable water bottle.
No camera lenses longer than 6 inches allowed at Pearl Harbor
No bags allowed at Pearl Harbor
Wear comfortable shoes
No host snacks and food available at Pearl Harbor Visitor Center
Lunch provided at the Polynesian Cultural Center
We do not operate tours to Pearl Harbor on December 7th each year due to ceremonies honoring the attack on this day in 1941.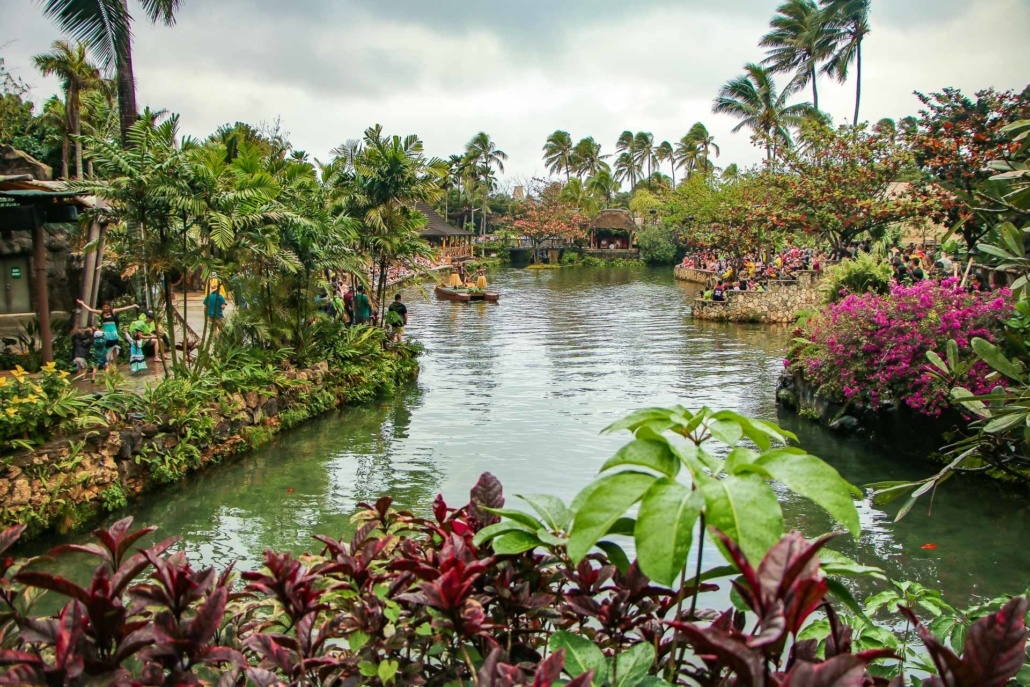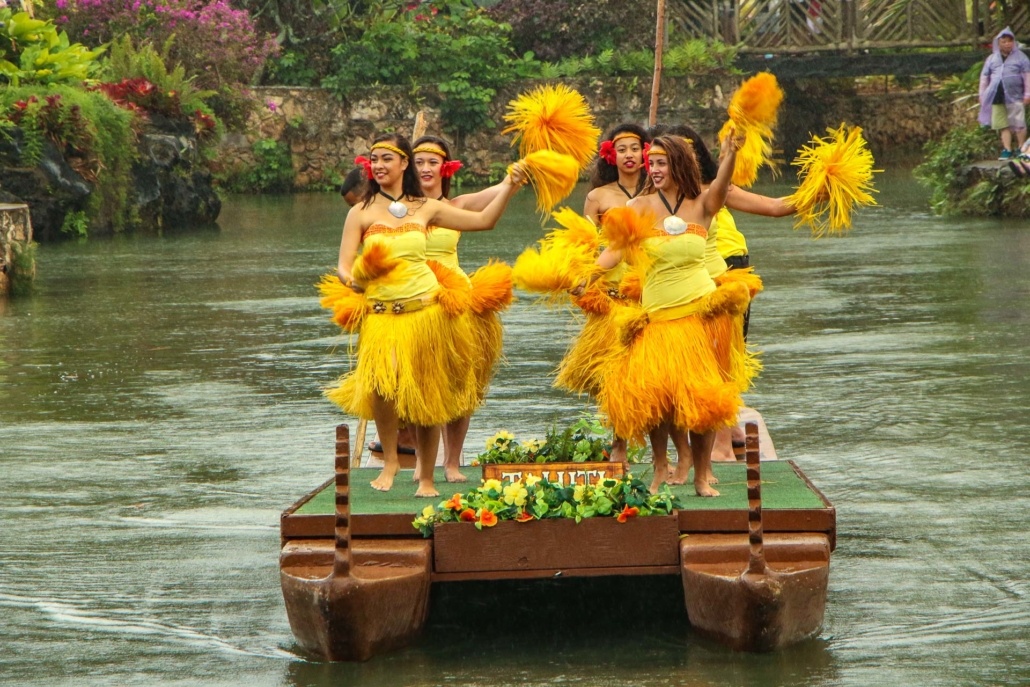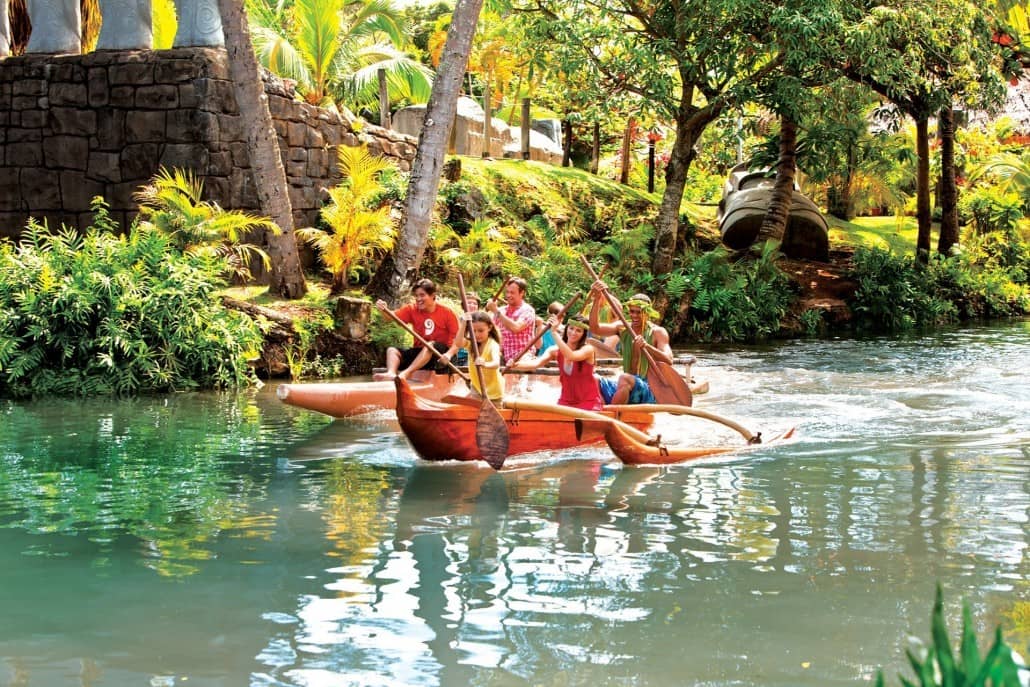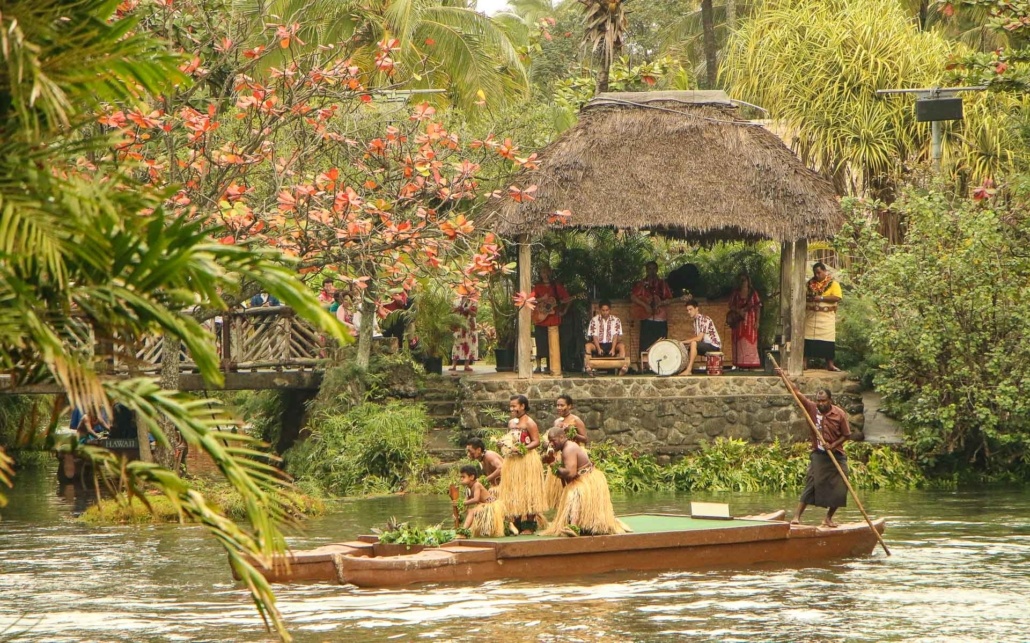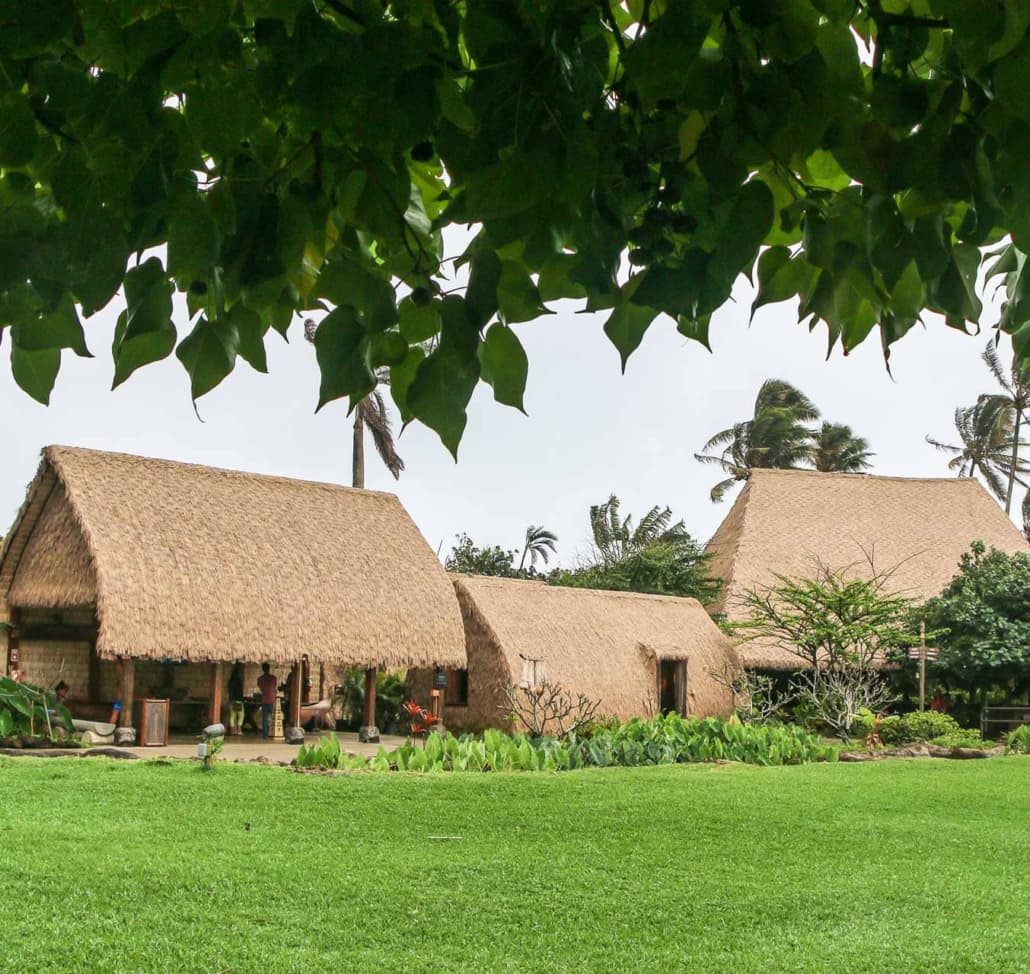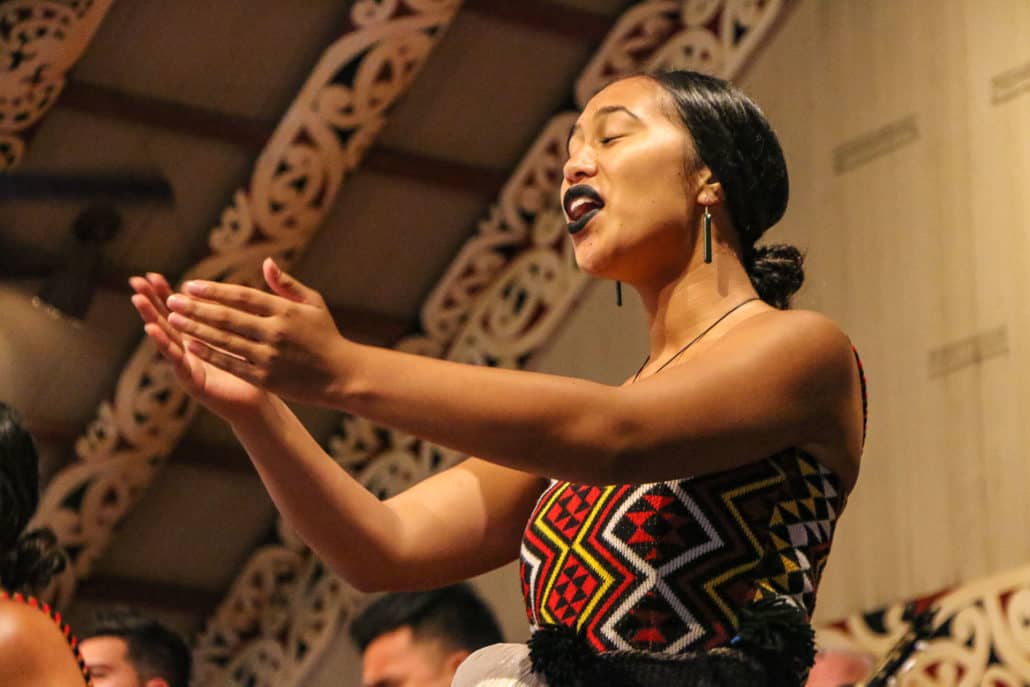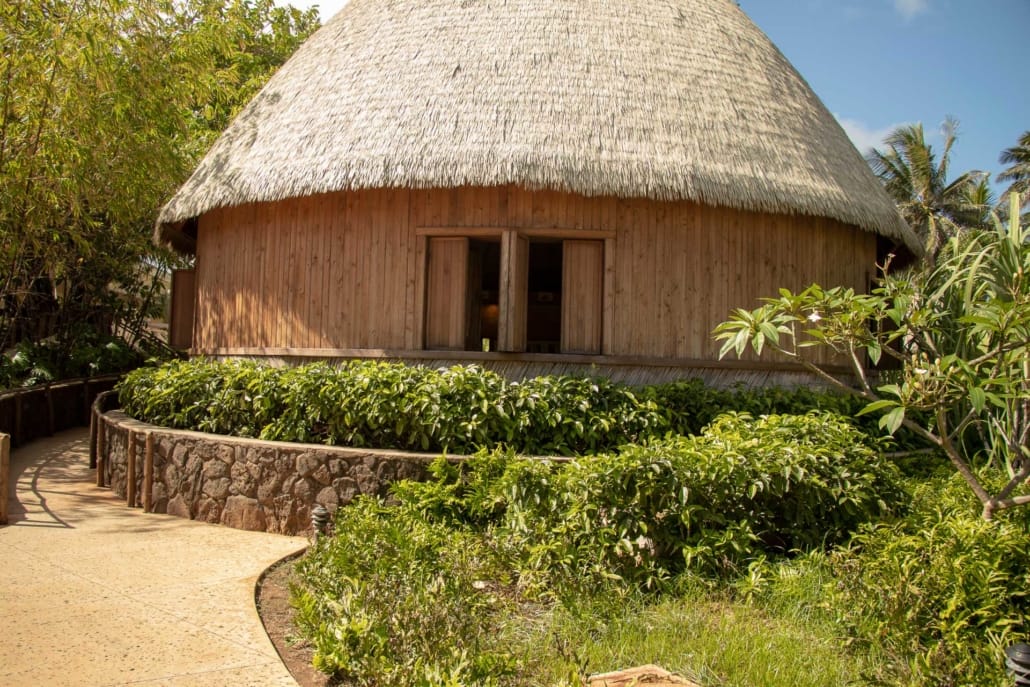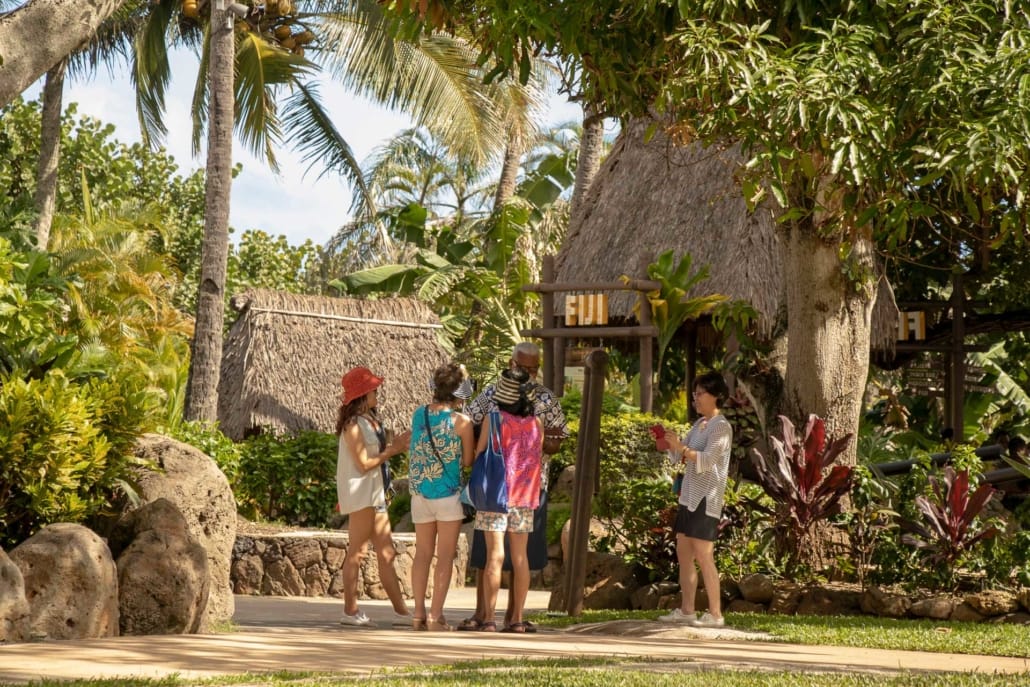 Polynesian Cultural Center
Tucked away in the sleepy "country" town of Lai'e, The Polynesian Cultural Center is the culmination of over 100 years of the Mormon Church's missionary work throughout the Pacific island nations. Students are sponsored from a half dozen Pacific island nations to attend nearby BYU-Hawaii and work at the center. This means you are not just learning about these cultures that migrated to Hawaii centuries ago but your meeting the actual islanders sharing their customs that are still in practice on their home islands today. Guests can explore six authentic villages from Samoa, Tonga, Fiji, Tahiti, Hawaii and New Zealand. See, hear and feel the hospitality of these islands though authentic and entertaining performances and demonstrations while participating in games and activities. The "Parade of Canoes" show in the center's lagoon is world renowned as is the award winning luau and iMax theater films. This venue is something everyone who visits Oahu should experience!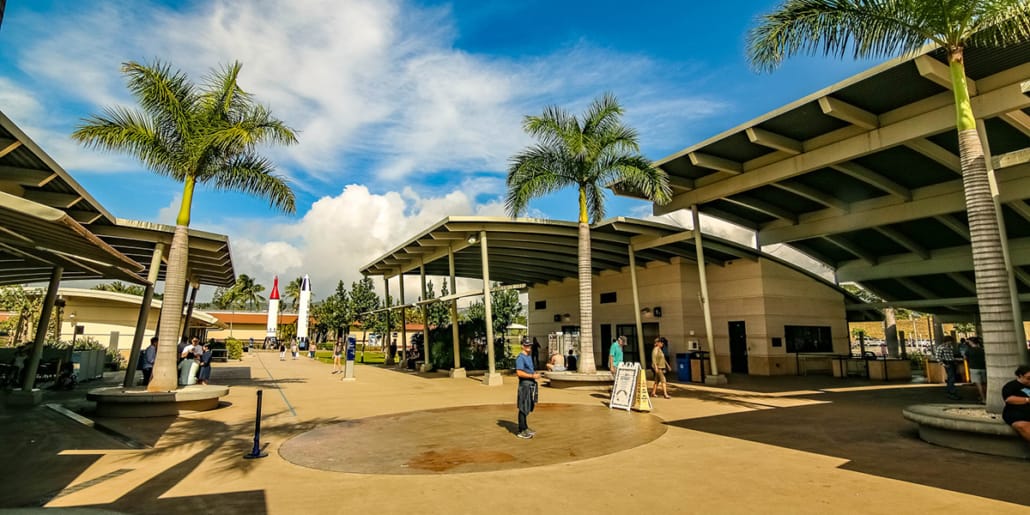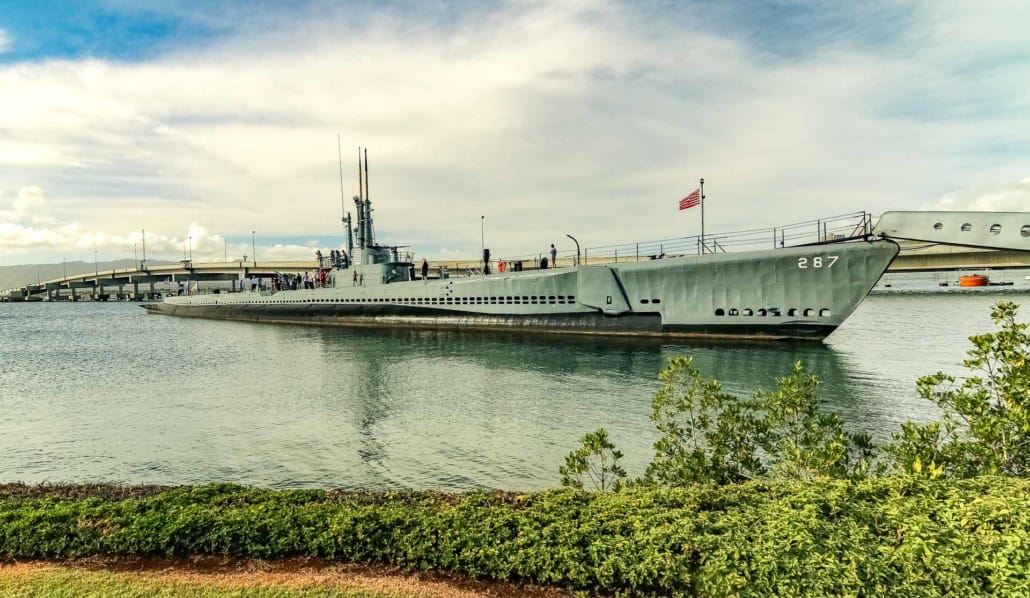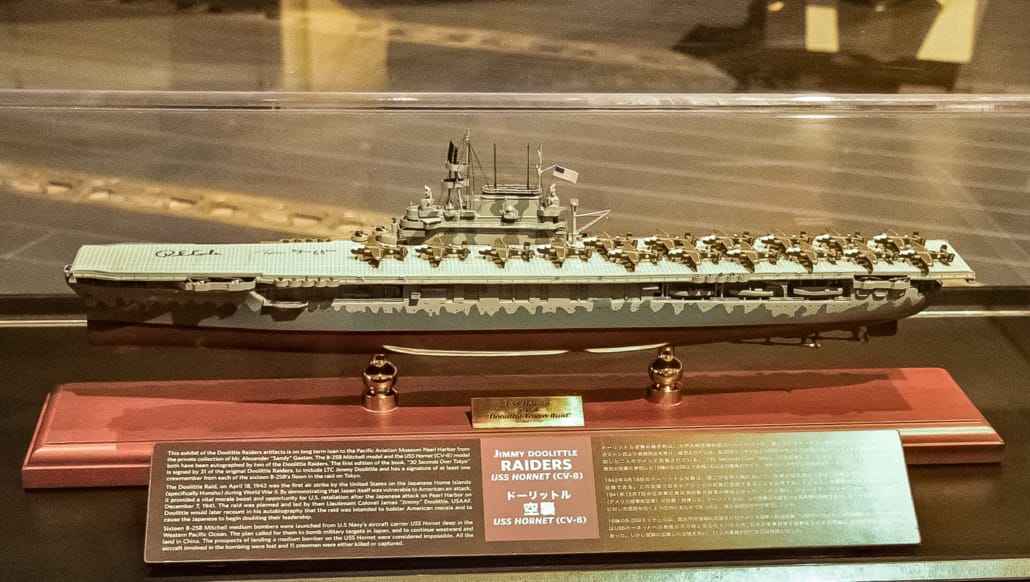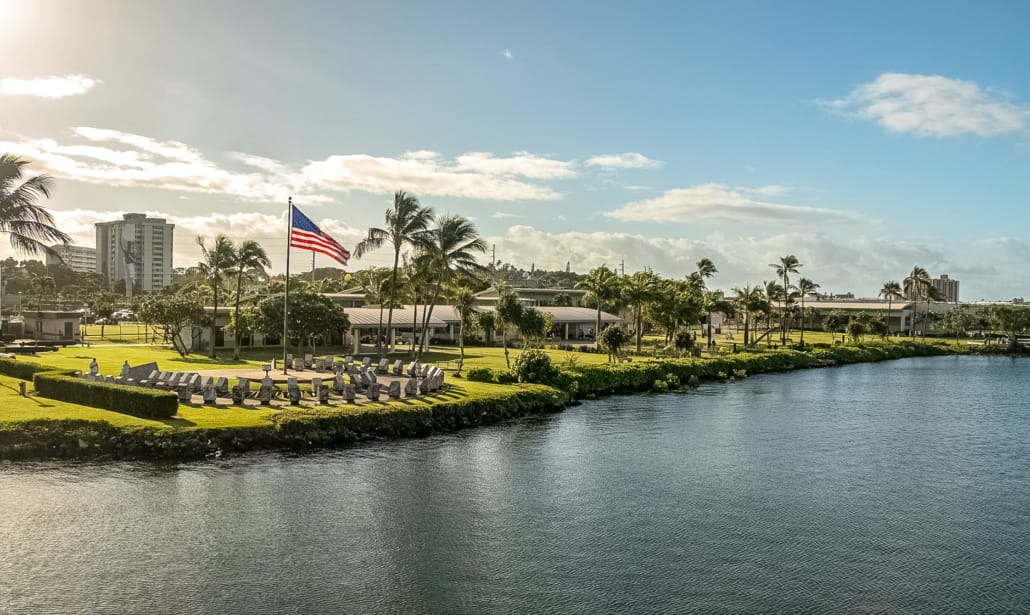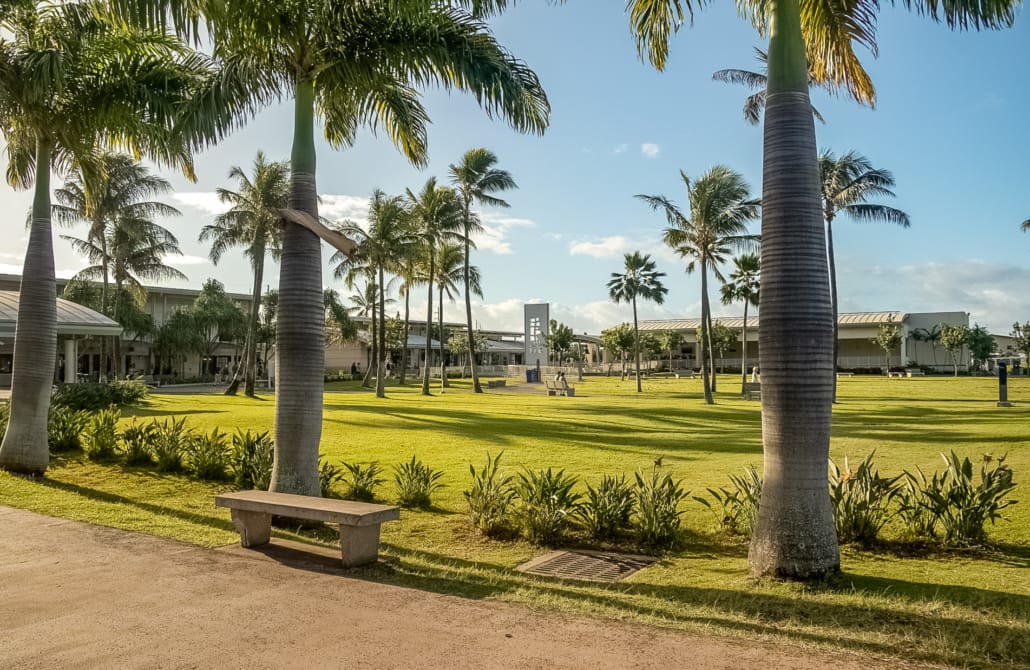 Pearl Harbor Visitor Center
The Pearl Harbor Visitor Center is our first stop where multiple exhibits, museums and memorials tell the story of the December 7th 1941 Japanese attack that abruptly launched the United States into World War 2. Stroll the grounds along the water's edge where interpretive displays explain life at Pearl Harbor from ancient times through the war years of the 1940's. The visitor center is also a good place to grab a no host coffee or snack or just relax before embarking on your ticketed trip out to the Arizona Memorial.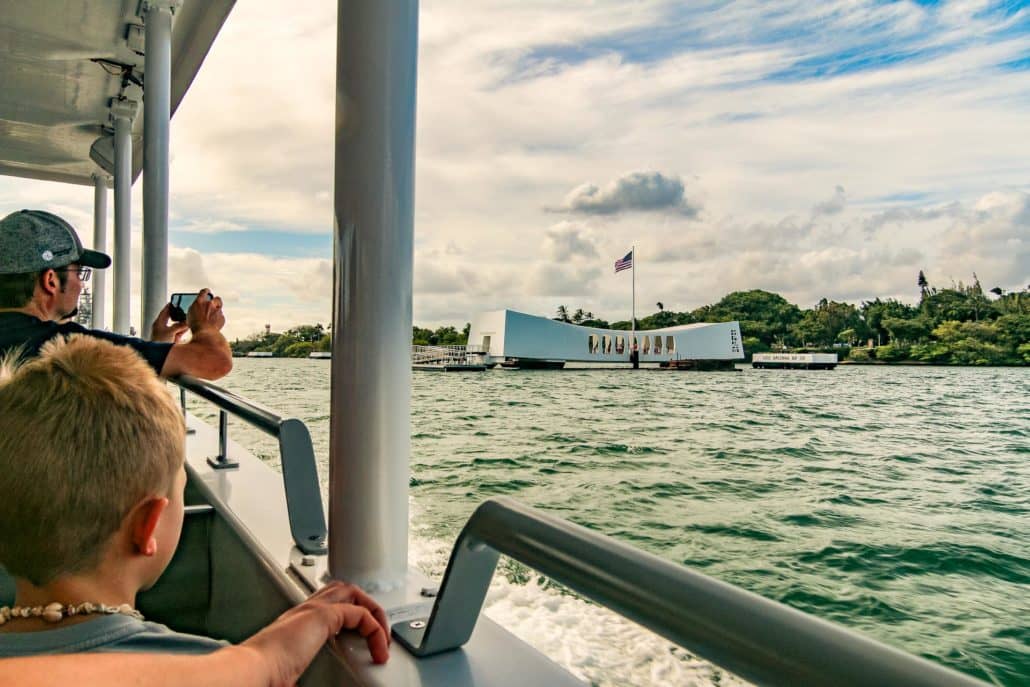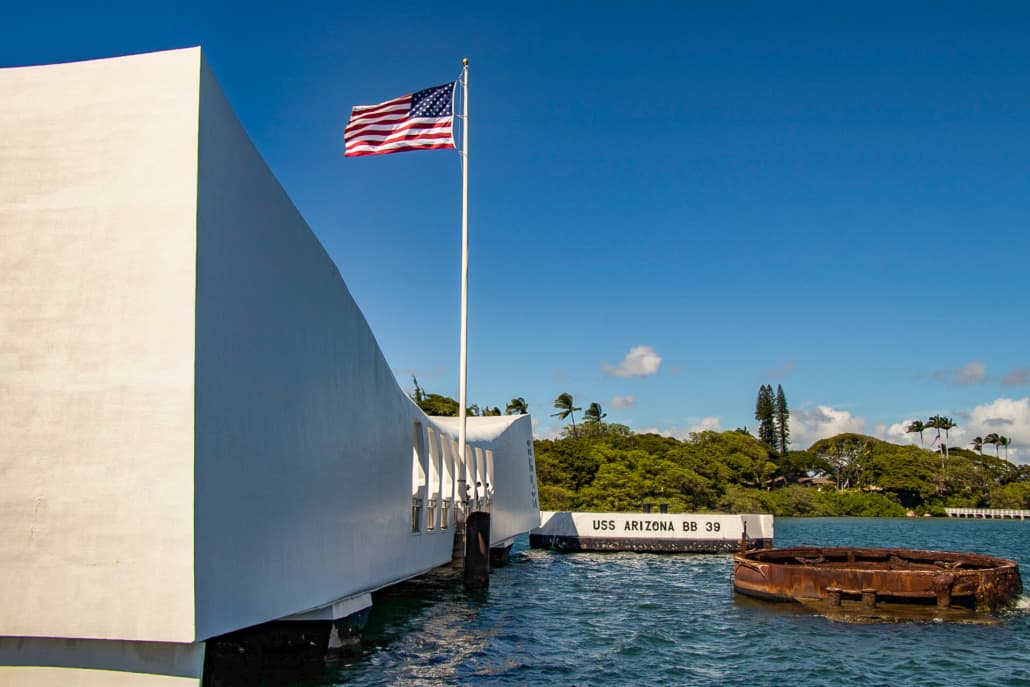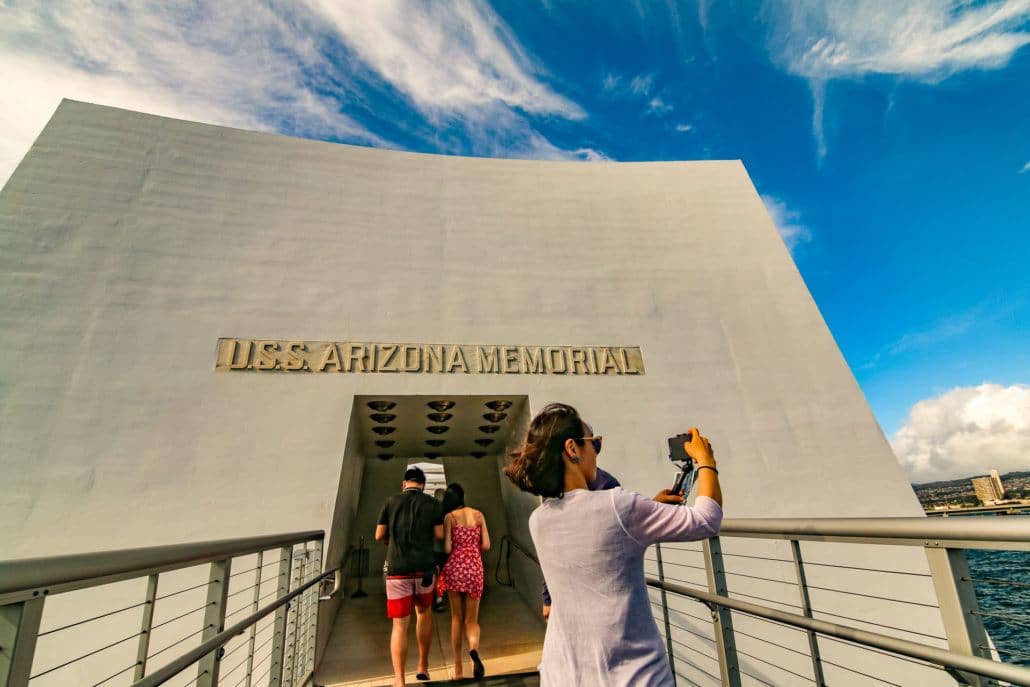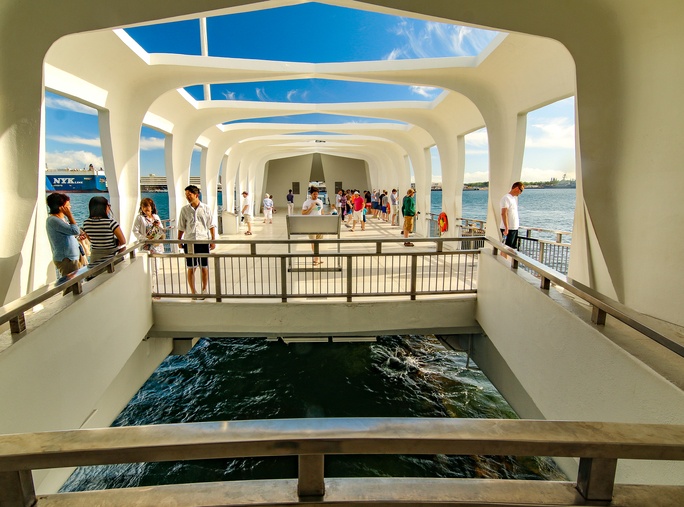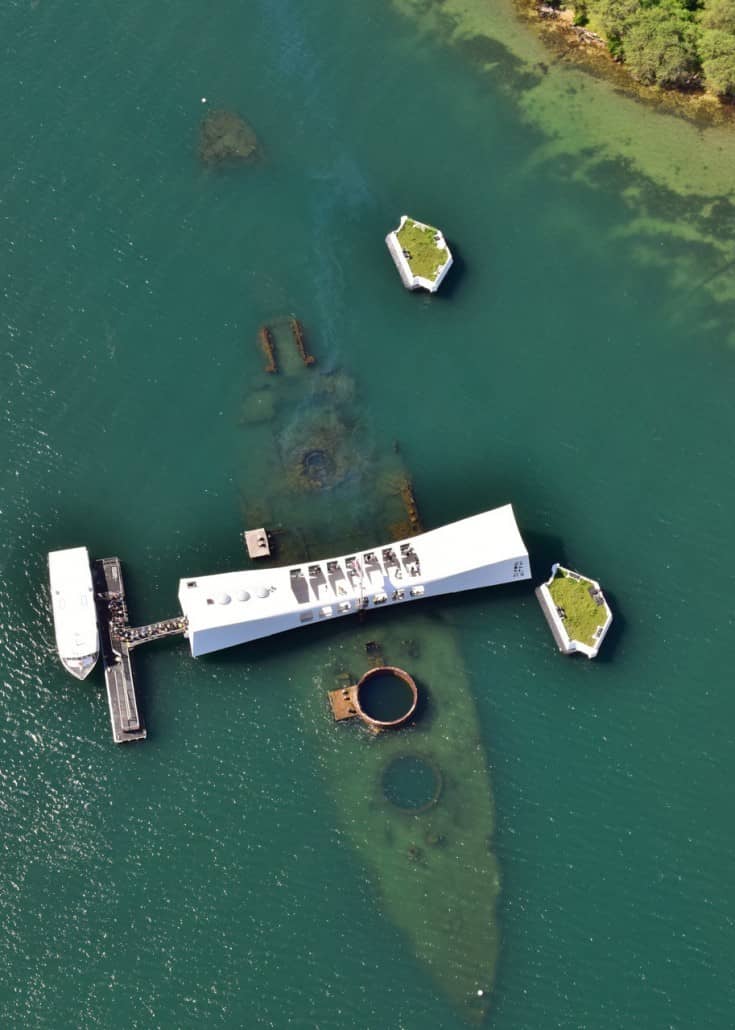 It's a humbling experience seeing the Arizona Memorial, which includes a short documentary film of the events before, during and after the Japnaese attack including archival footage of that fateful day. Next you'll board a Navy boat that crosses the harbor to the memorial building that is suspended over but not touching the remains of the sunken battleship. It is a solemn reminder of the lives lost that day and the high price an entire generation paid to fight for the freedom of so many people across the Pacific. From the marble wall of honor listing the 1,177 names of those entombed in the ship below to the viewing deck which looks out over the USS Arizona wreckage to the beautiful harbor views which include the nearby USS Missouri Battleship floating museum, visiting this memorial is an awe inspiring experience for young and old alike.
Frequently Asked Questions
Will You Match Competitors' Prices?
Here at Pearl Harbor Tours, the best experience possible for our guests is a top concern. Since we are so confident that we offer the best Pearl Harbor memorial tours out there, we will gladly match or beat the price of any identical tour on any of the Hawaiian islands.
Can I Get a Refund if I Cancel My Tour?
Absolutely. Although depending on the timing, you will receive only a 50% refund because of the flights. Once we have registered your flights, those can be changed but not canceled and there is $100 fee for each change. There are no refunds for tours canceled within 48 hours of the start date.
What Kind Of Plane Do We Use?
We book Hawaiian Airlines and their inter island flights use the Boeing B717
What Sites Will We See on this Tour?
How Long is the Pearl Harbor Part of the Tour?
You will spend about 3 hours at Pearl Harbor visiting the museums and the USS Arizona Memorial.
Is Lunch Included On This Tour?
Yes. A wonderful island style lunch in the Hukilau Marketplace at the Polynesian Cultural Center is included. Each guest can choose from a large variety of options.
How Far In Advance Should I Book?
We recommend booking your tour in advance of your arrival to Hawaii. Pearl Harbor tickets will sell out on certain days as it is our #1 visitor destination in the state. This tour starts early, but our guests are usually up early because of the time difference so consider booking this tour for the 1st or 2nd full day after your arrival. *Safety is our first priority. Sites & features of our tours can change due to unforeseen circumstances and adverse weather.
Do you Offer Tours from the Nearby Hawaiian Islands?
This tour can be experienced by those visiting from the islands of Maui, Hawaii or Kauai.  Select the island you are coming from to get the best price, then check the schedule to learn more and book your tour.
Does This Tour Accommodate Large Groups?
Yes. Let us know your plans in the contact form. We have multiple luxury vans including large capacity vehicles so we can handle a group of any size on tour.