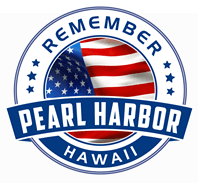 PEARL HARBOR TOURS
Our 3-star hotel options offer spacious rooms, pleasing decor, excellent amenities, personalized services, and all the comforts of home. Most hotels feature a fitness room, business center, laundry service, swimming pool and whirlpool spa, refrigerators, kitchenettes and in-room WiFi.
Our 4-star hotel options offer larger and more comfortable rooms with a variety of superior amenities. Enjoy the upscale decor, a knowledgeable concierge at your service, and excellent cuisine including locally inspired dishes. Most hotels feature a fitness room, business center, laundry service, swimming pool and whirlpool spa, refrigerators, private lanais, kitchenettes and in-room WiFi.
Want an authentic cultural experience of Pacific island peoples? Then don't miss the Polynesian Cultural Center. There you'll find six distinct island villages representing the cultures that first migrated to Hawai'i, creating the unique blend of cultures we see in Hawai'i today. The world renown "Parade of Canoes", multiple theaters, museums, live shows and an award winning luau or buffet dinner make this one of Hawaii's most popular attractions! Come and see for yourself how "Aloha" came to be.
Submarine warfare during WWII became one of the single most effective and successful ways of attacking military and shipping targets throughout the Pacific theater of war. At Pearl Harbor you can step back in time by boarding the USS Bowfin, a fleet attack submarine that helped make the "Silent Service" famous. It was launched exactly one year after the attack and was nicknamed the "Pearl Harbor Avenger".
Ancient Hawai'i comes alive at Waimea Valley, on Oahu's north shore. It's an amazing place where Hawaiians lived and thrived for nearly 1000 years! The valley was so beautiful that it was awarded to the Kahuna Nui (High Priests) in 1092 A.D. Spanning from Waimea Bay to the beautiful waterfall at the back of the river valley, this lush park has treasures… authentic Hawaiian plants, botanical gardens, hale (Hawaiian thatched dwellings), heiau (religious temples) and an easily accessed 30' waterfall you can swim right up to – if you dare! Lifeguards are on duty and lifejackets are available.
Get up close and personal with some of the most iconic aircraft of WW2. See them in the historic hangars that were attacked in 1941 on Ford Island. Watch a movie, browse the exhibits, fly the simulators and get up-close to some incredible airplanes, jets, helicopters and more.
Visit the Mighty Mo, AKA: The USS Missouri battleship that Japan surrendered on in 1945, ending World War 2. The USS Missouri Battleship Museum is open for exploration on and below decks, where you can get lost in its seemingly infinite maze of rooms and galleries. Moored along Battleship Row and part of the Valor In The Pacific World War 2 National Memorial, Mighty Mo's size will astound and its history will enchant.

Readers Rating

Rated 4.8 stars




4.8

/ 5 (

6

Reviewers

)

Spectacular
---