Vacationing on Maui? Visit Pearl Harbor for the day!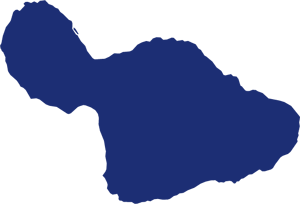 Island hopping for the day is a great way to add another fun activity to your Maui vacation. Take a day trip to Pearl Harbor from Maui (a 35-minute flight from Kahului). Itʻs a great opportunity to see more of Hawaii; visit Arizona Memorial, Punchbowl Crater, and historic downtown Honolulu on our guided tours.
All of our Maui tours that visit Oahu include round-trip airline tickets and have only 12 guests or fewer per group. Everyone rides comfortably in our 12 to 15-passenger Mercedes Sprinters, driven by professionally trained, local guides.
Pearl Harbor From Maui Travel Questions
How Does Your Pearl Harbor Tours From Maui Compare To Other Companies That Offer Tours From Maui?
All our small-group tours have a maximum of 12 guests. Our 15-passenger Mercedes Sprinters are nice and comfortable with space between each party. Our guides, are local professionals with strong connections to Hawaii and the Polynesian culture. We provide a personalized service from airport pickup to return. On some tours, we include a meal too!
What To Wear On Your Maui Day Trip?
We highly recommend a light jacket, a hat, sunglasses, and comfortable shoes for safety. There are no bathing suits allowed to be worn at Pearl Harbor. All our tours visit the Arizona Memorial, so we ask that you dress appropriately.
We encourage you to also always use reef-safe sunscreen and have a reusable water bottle for each person in your group.
What Can You Do To Not Miss Your Flight To Oahu?
To make the most of this once-in-a-lifetime trip, please arrive at Kahului Airport on Maui at least an hour and 15 minutes before flight departure time, approximate tour time is 7:00 AM to 8:00 PM. Check the traffic listings as sometimes morning traffic from the Lahaina side can be very hectic.
When Is The Best Time To Book A Tour From Maui?
There are only so many flights each day that work perfectly to maximize your Maui excursions. We recommend you reserve your tour in advance of your arrival to Maui so we can guarantee your flights. We specifically book early flights from Maui to Oahu and later returning flights to give you as much time as possible at Pearl Harbor.
What Do I Need To Travel Between Hawaiian Islands?
A passport or a government-issued ID is required for boarding the flight to Honolulu so be sure not to forget it. Your itinerary will list your airline confirmation code and details on your flight departure and return to Maui.
Do You Provide Transportation To The Airport On Maui?
Most visitors on Maui have their own car so we do not pick up from hotels on Maui. If you would like us to arrange transportation please choose it during checkout.
What Do We Do With Our Luggage & Bags?
Bags are not allowed inside of Pearl Harbor for safety reasons so please bring cash to check each bag at the entrance for $7.00 for smaller bags and $10.00 for larger bags. Make arrangements with our team, to securely hold onto your luggage if you are planning to continue onto another island, instead of returning back to Maui.
Does Pearl Harbor Have Any Restrictions For Visitors?
Being An Active Military Base. Camera Sizes Are Restricted. Camera lenses longer than 6 inches are not allowed within Pearl Harbor. You also are not allowed to be wearing a bathing suit while visiting the park.
What Food & Drink Options Are Available?
Snacks and lunch are available for purchase at Pearl Harbor or at the USS Missouri. We encourage use of reusable water-bottles as there are filling stations throughout Pearl Harbor. For guests visiting the Pearl Harbor Aviation Museum on the Complete Pearl Harbor Tour, a lunch break will be at the museum cafe.
Guests taking a Circle Island or Polynesian Cultural Center tour will enjoy a sit-down lunch that is included in their tour at Pounders Restaurant.
How Do I Get To The Airport On Maui? How Long Is Drive There?
There is no way to drive to Pearl Harbor from the island of Maui so you need to take a flight from the airport in Kahalui (OGG).
Airport Address:  1 Keolani Pl. Kahului, Hawaii. 96732

Parking Fee at Kahului Airport: $15 for the entire day

 Distance from Resort areas to Kahului Airport:

Kaanapali is approximately 29 miles. Leave your hotel 2.5 hours before flight departure.
Lahaina is approximately 25 miles. Leave your hotel 2.3 hours before flight departure.
Kihei/Wailea is approximately 12 miles. Leave your hotel 2 hours before flight departure.
I Am Driving A Rental. What Address Do I Put Into The GPS For Arizona Memorial?
Pearl Harbor Tours Address
1 Arizona Memorial Place
Honolulu, Hawaii 96818
Hours of Operation.
Pearl Harbor is open seven days a week from 7:00 AM to 5:00 PM. It is closed on Thanksgiving Day, Christmas, and New Year's Day. Our tours do not operate on Dec 7th because of ceremonies in remembrance of the attacks that occurred in 1941.
What Happens After Arrival At The Honolulu Airport?
Before you even head to the airport on Maui, you will be in touch with your guide for the day. They will let you know who they are, their phone number, and anything else you need to know.
In most cases, you will exit from the inter island terminal from the baggage claim after leaving security to meet your guide in Prearranged 1 for guests arriving in Terminal 1 and Prearranged 3 for guests arriving in Terminals 2 and 3.
For guests who are on a self-guided trip, you will make your way to the rental vehicle shuttle and make your way to the rental desk. Our on-island concierge will be available by phone to help you out, every step of the way.