EXPERIENCE A MAUI
&

OAHU BLEND – PEARL HARBOR DAY TRIP!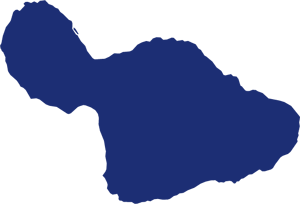 Maui to Pearl Harbor Excursions – a journey blending two islands' unique charms.
Aloha, Maui adventurers! Why limit yourself to one island's beauty? Add a sprinkle of Oahu magic to your Maui escape. In just a 35-minute hop from Kahului, immerse yourself in Hawaii's rich history at Pearl Harbor. Dive deep into the tales of the Arizona Memorial, explore the majestic Punchbowl Crater, and soak in the heritage of downtown Honolulu with our local guides.
Every journey we offer guarantees a close-knit experience, with groups limited to 12 aloha-spirited guests. Travel in style and comfort in our spacious 12 to 15-passenger Mercedes Sprinters, all steered by our professional, island-born guides. Two islands, countless memories. Join us!
All of our guided excursions from Maui to Pearl Harbor Include:
Frequently Asked Questions About Our Oahu Tours From Maui
HOW DO YOUR PEARL HARBOR TOURS STAND OUT?
Small-group tours: Max of 12 guests.
Comfort: Travel in 15-passenger Mercedes Sprinters with ample space.
Authentic Guides: Local experts deeply connected to Hawaiian culture.
Comprehensive Service: From airport transfers to meals, we've got you covered.
Essentials: Light jacket, hat, sunglasses, and comfy shoes.
Dress Code: No bathing suits at Pearl Harbor; dress respectfully.
Environment-friendly: Use reef-safe sunscreen and carry reusable water bottles.
HOW DO I ENSURE I DON'T MISS MY FLIGHT TO OAHU?
Be Early: Arrive at Kahului Airport 1 hour 15 mins prior. Tours run 7:00 AM-8:00 PM. Watch out for morning traffic!
WHEN'S THE BEST TIME TO BOOK?
Book Early: Limited perfect-flight options. Reserve ahead to maximize your time at Pearl Harbor.
WHAT'S REQUIRED FOR INTER-ISLAND TRAVEL?
ID: Passport or government-issued ID.
Travel Details: Check your itinerary for flight specifics.
DO YOU OFFER AIRPORT TRANSPORT ON MAUI?
Typically No: Most have their own cars. Select transportation at checkout if needed.
Restrictions: No bags inside Pearl Harbor. Bag check available ($7-$10). Contact us if you need special luggage arrangements.
ANY PEARL HARBOR RESTRICTIONS?
Yes: It's an active military base. Camera lenses >6 inches are prohibited. No bathing suits.
On-Site: Snacks/lunch available at Pearl Harbor/USS Missouri. Reusable water bottle friendly.
Complete Pearl Harbor Tour: Lunch is included at Pounders Restaurant for certain tours.
How Do I Get To The Airport On Maui? How Long Is Drive There?
You cannot drive to Pearl Harbor from Maui; you'll need to fly from Kahului Airport (OGG).
Address: 1 Keolani Pl, Kahului, Hawaii, 96732
Parking Fee: $15/day
Travel Time to OGG:

Kaanapali: ~29 miles, leave 2.5 hours before flight.
Lahaina: ~25 miles, leave 2.3 hours before flight.
Kihei/Wailea: ~12 miles, leave 2 hours before flight.
What's the GPS address for Arizona Memorial if I'm driving a rental?
Pearl Harbor Tours, 1 Arizona Memorial Place, Honolulu, Hawaii, 96818.
Note: Pearl Harbor operates 7 AM – 5 PM daily, closed on Thanksgiving, Christmas, New Year's Day, and no tours on Dec 7th.
What's the process post-arrival at Honolulu Airport?
Before your Maui departure, you'll connect with your guide. Upon arrival:
For guided tours: Meet your guide at "Prearranged 1" for Terminal 1 arrivals, and "Prearranged 3" for Terminals 2 & 3.
For self-guided: Head to the rental vehicle shuttle. Our on-island concierge will assist via phone as needed.