PEARL HARBOR FLY DRIVE PACKAGE
It's our least expensive Pearl Harbor package from the outer-islands includes round-trip airline tickets, rental car and assistance in visiting the Arizona Memorial. After you arrive in Honolulu, pick up your rental car at the airport and head to Pearl Harbor. Reach out to us to provide recommendations on how to make the most of your time on Oahu that day.
An Oahu Circle Island tour self drive option is perfect if you want to see the historic sites at your own pace. Add-on extra stops and tickets at checkout to see the other museums at Pearl Harbor!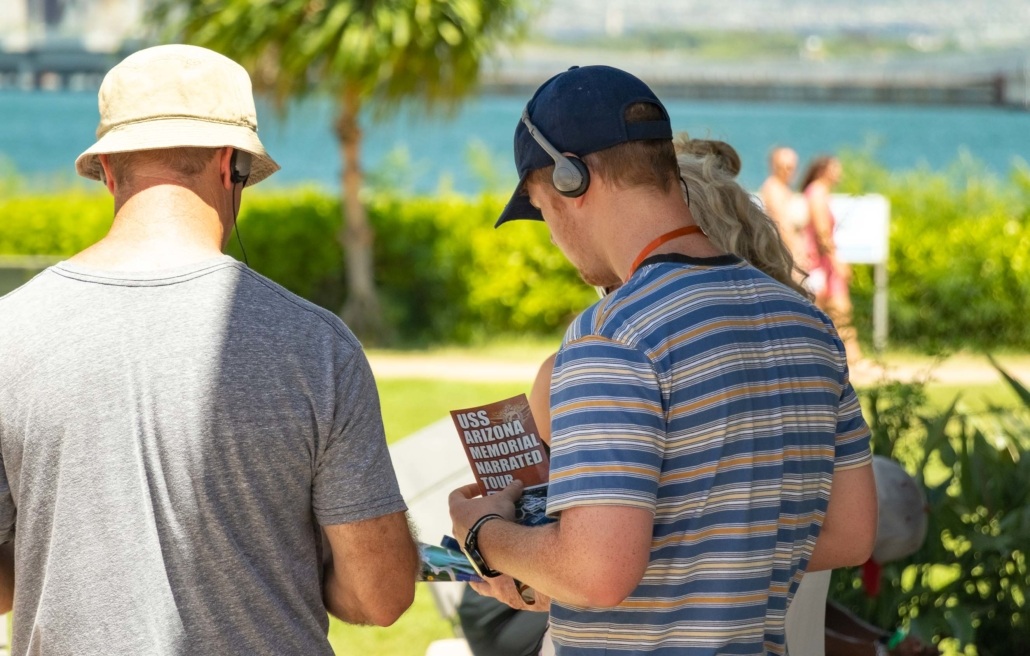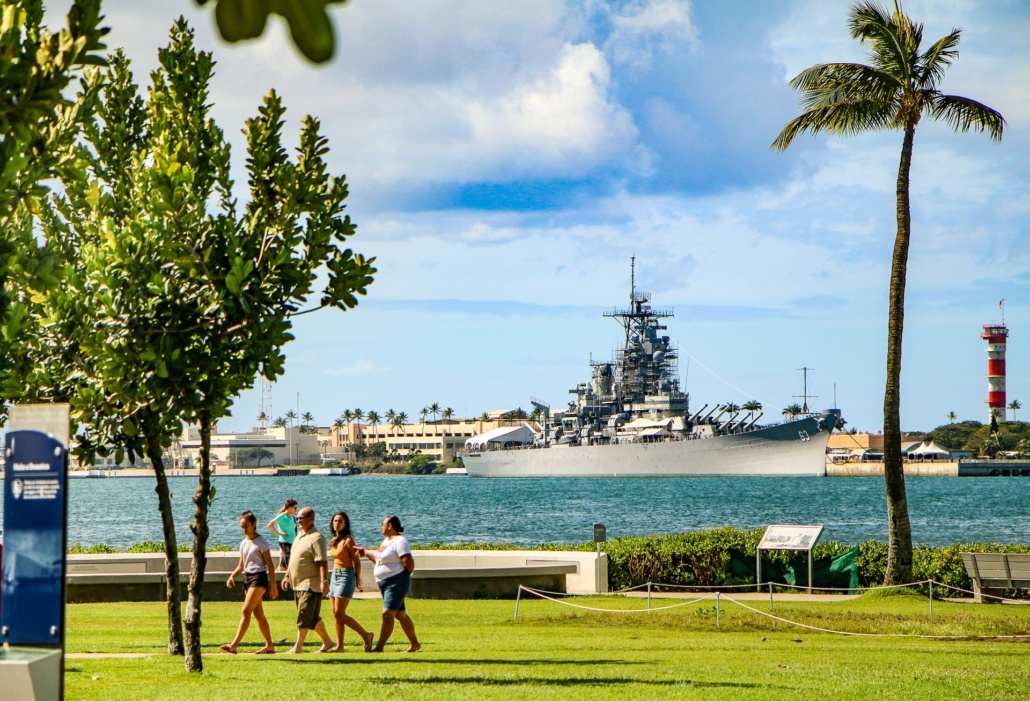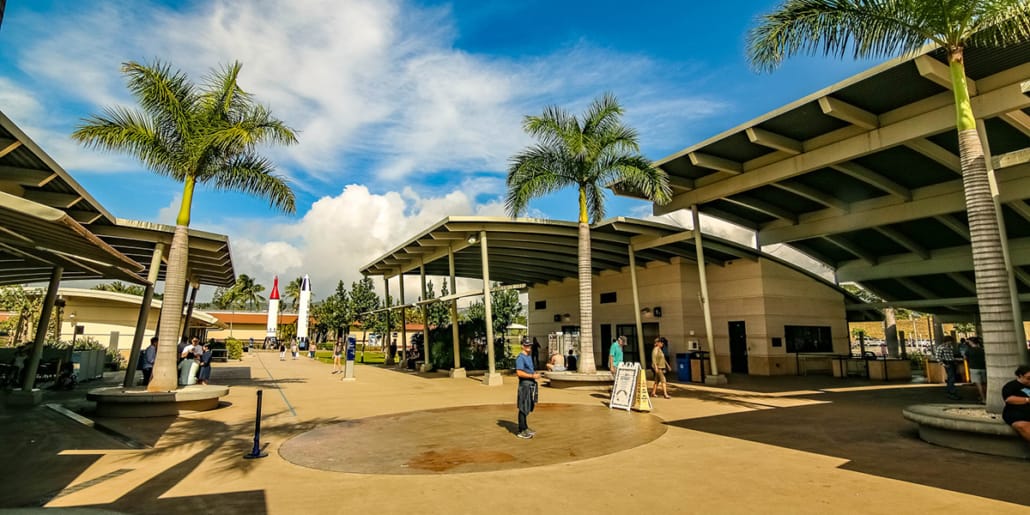 Pearl Harbor Visitor Center
At the Visitor Center, you will be able to rent an audio headset to explore the exhibits around the memorial. They are set along an easy walking path. Listen in detail to stories and clips at 29 different stops around the area, including on the Arizona Memorial. This service is available in 9 languages.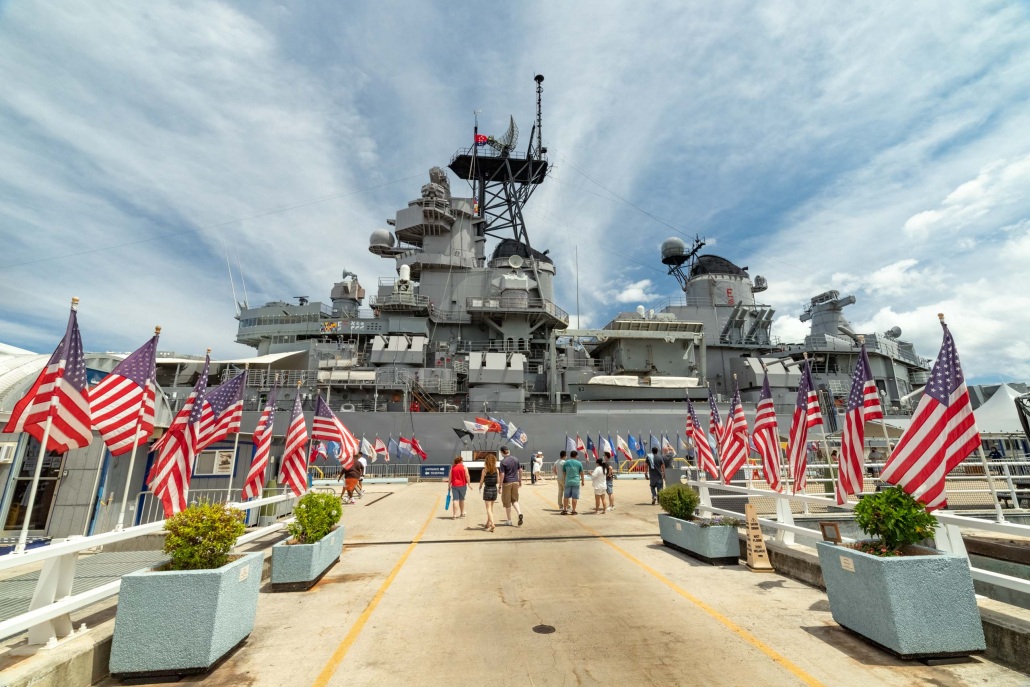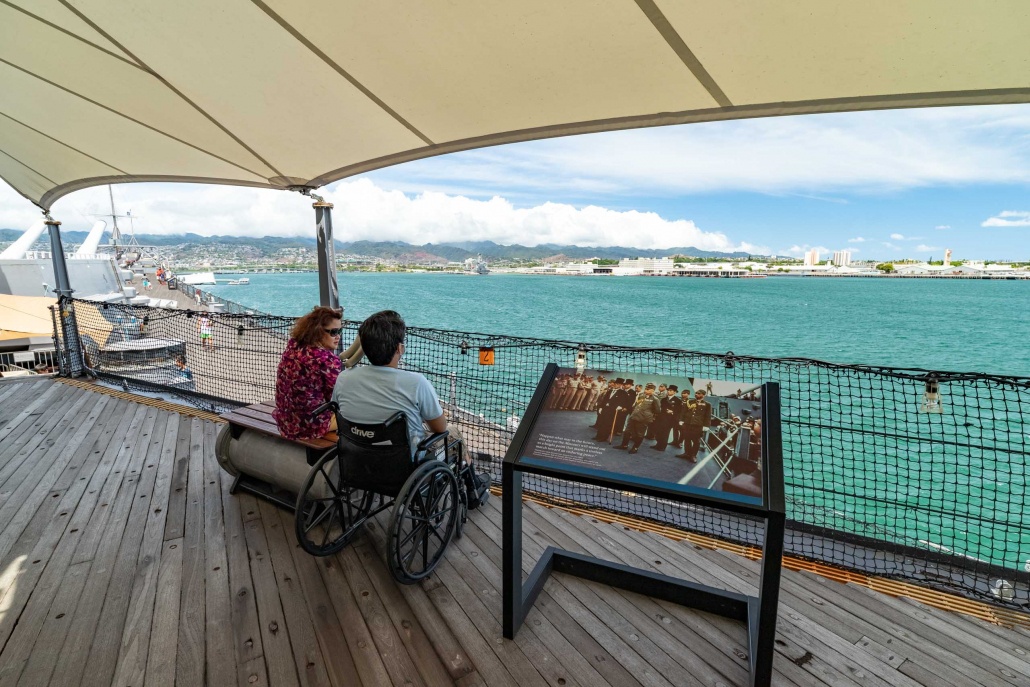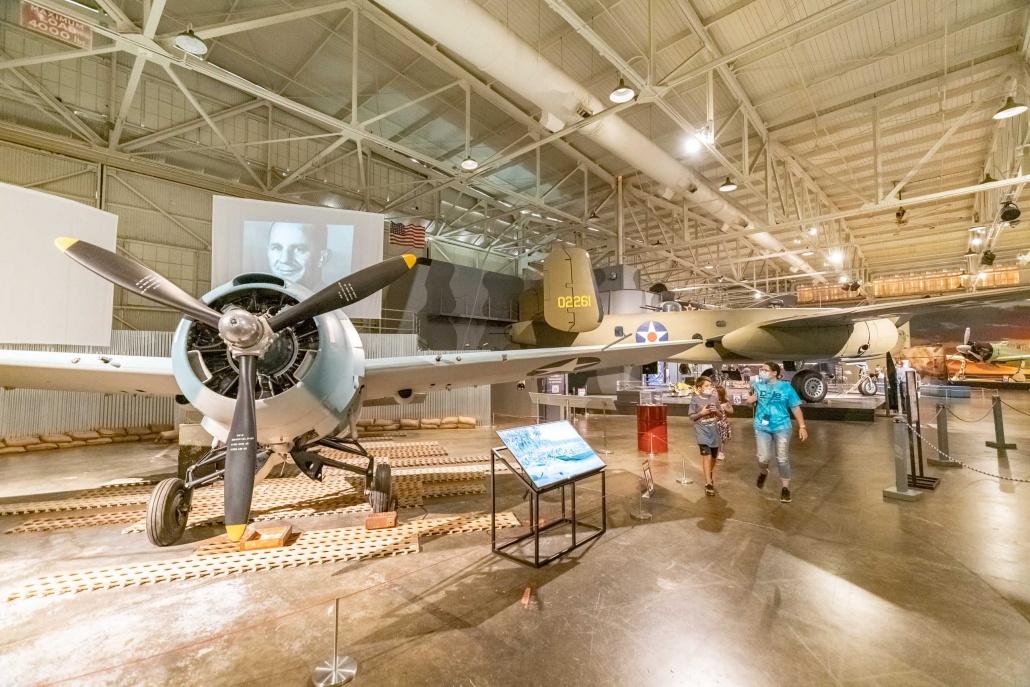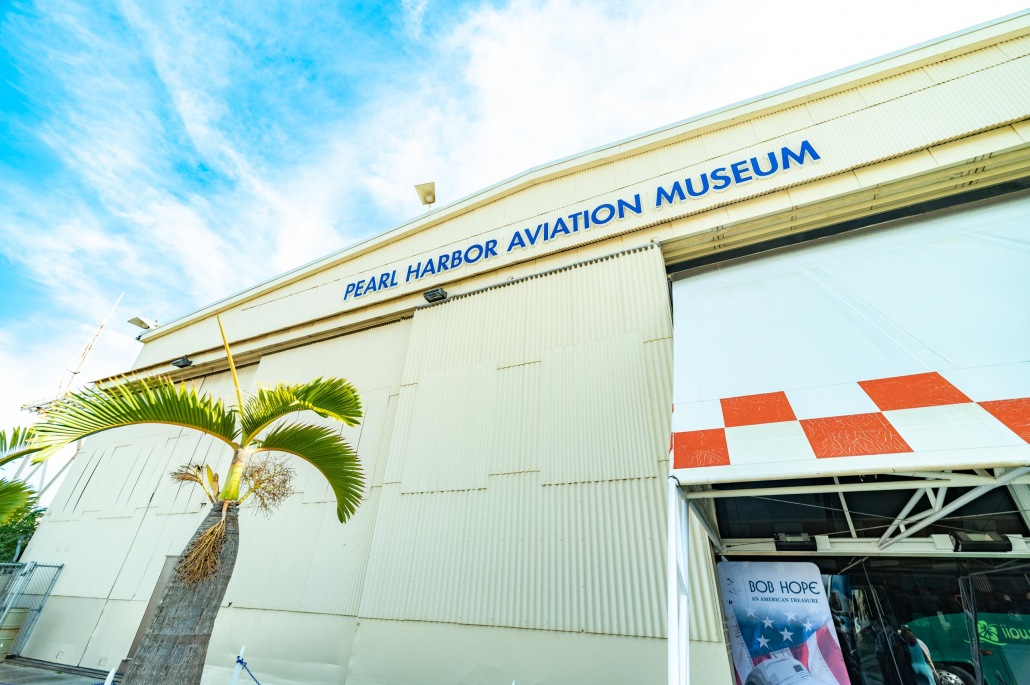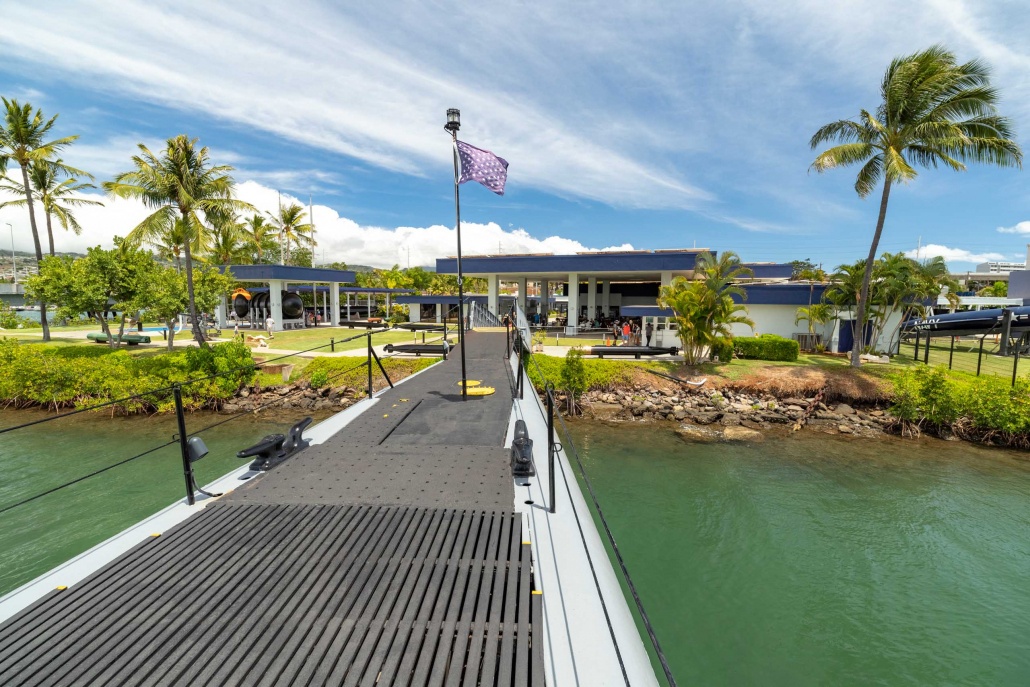 Museums
&

Attractions At Pearl Harbor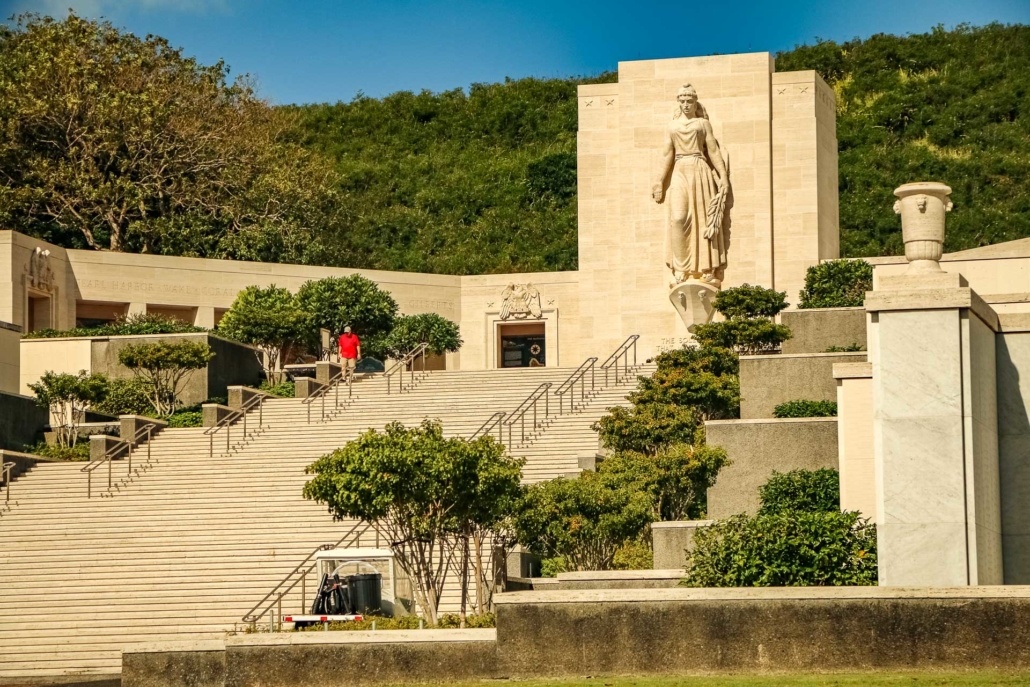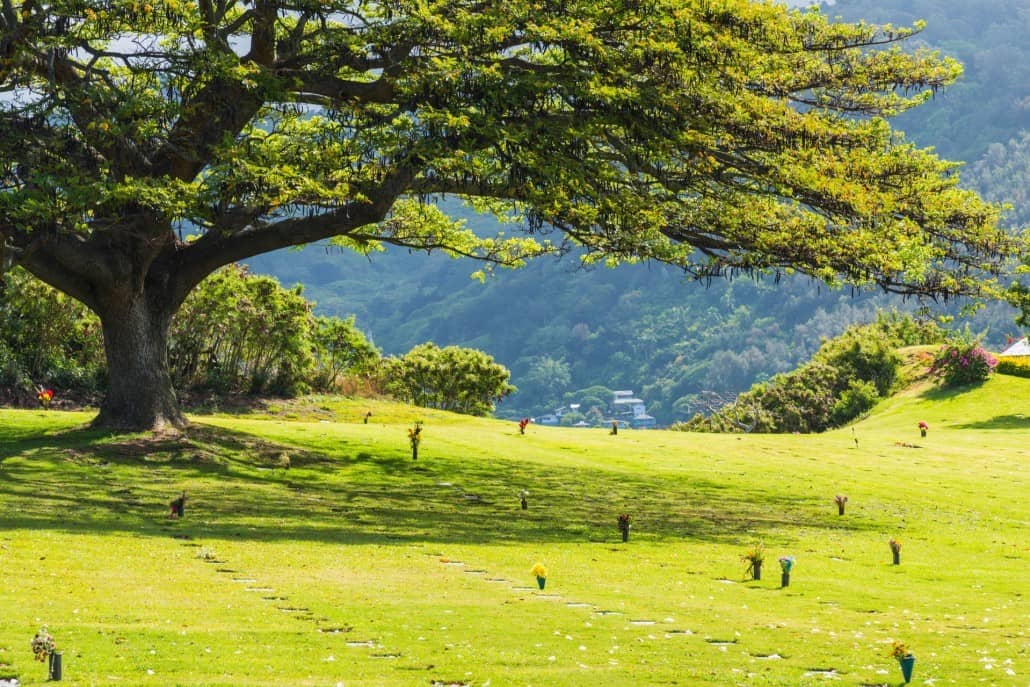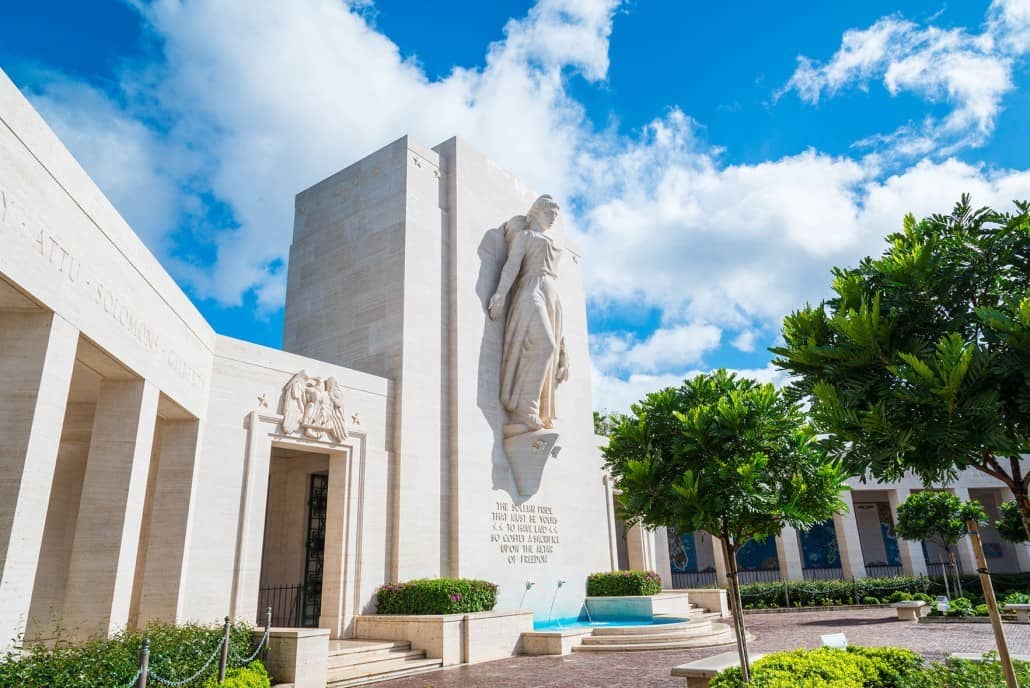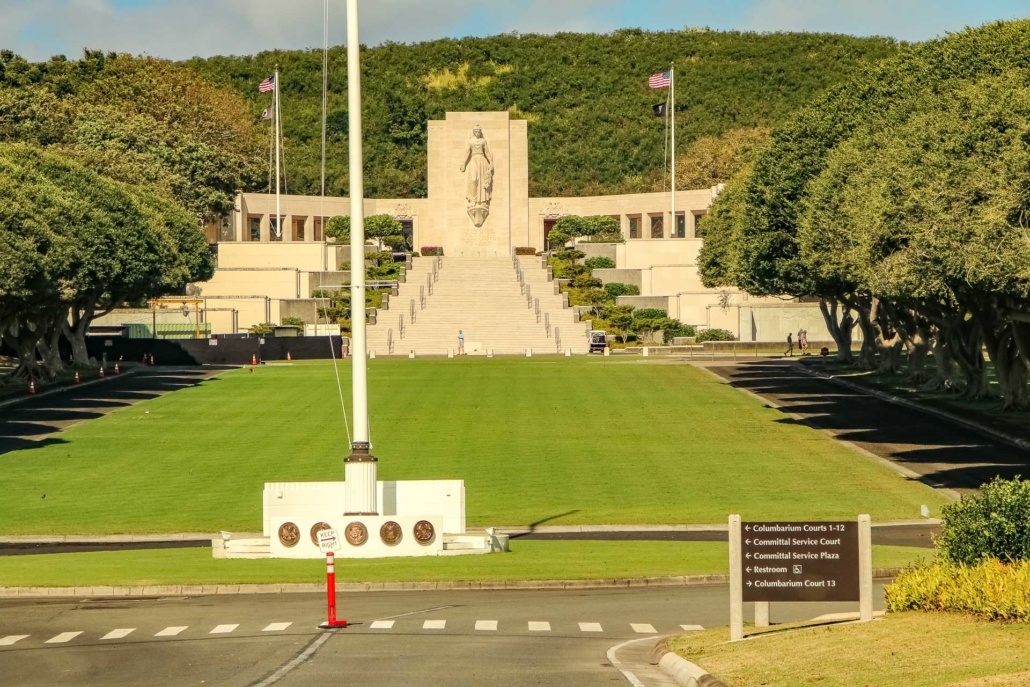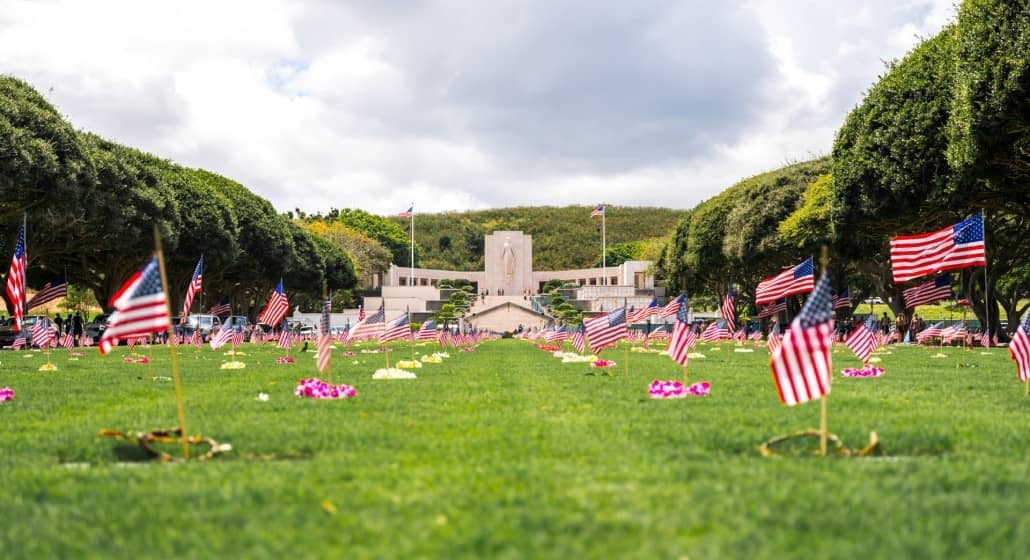 Punchbowl National Cemetery
A rental car allows you a bit more flexibility to go anywhere you want on the island. We do definitely suggest that you check out Punchbowl Crater. Not far from Pearl Harbor, it offers an incredible view of the city from itʻs rim. As a private visitor, you may stop at the cemetery. Covering the inside of the crater, this beautiful national cemetery is a monument to fallen and missing soldiers of all the Pacific wars. We recommend going up the steps into the various rooms to view beautiful artwork, memorials and mosaics of this monument.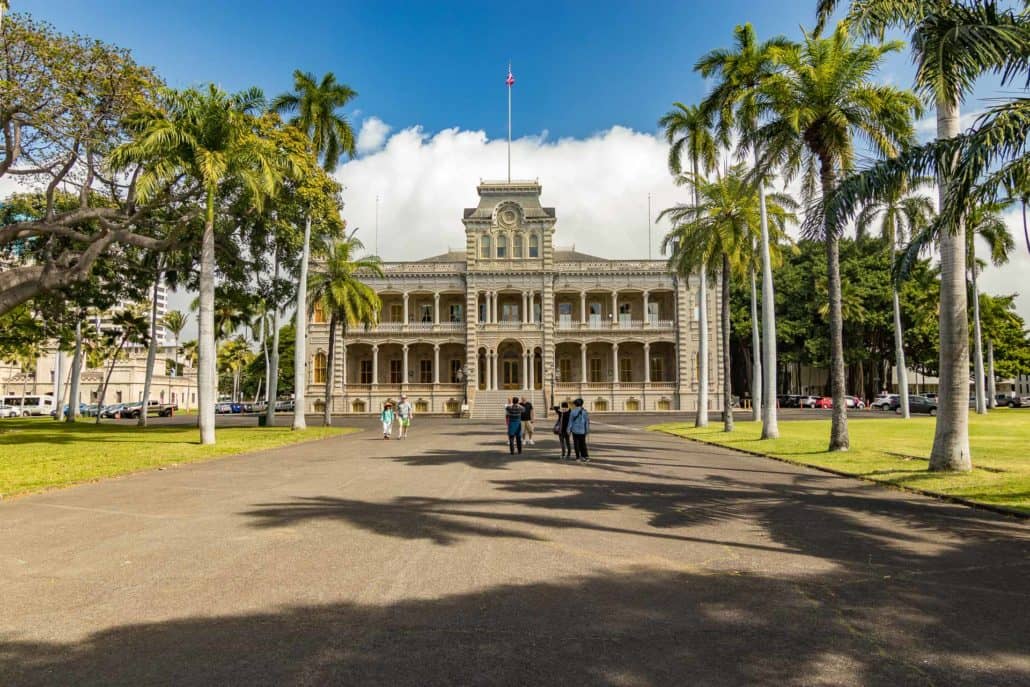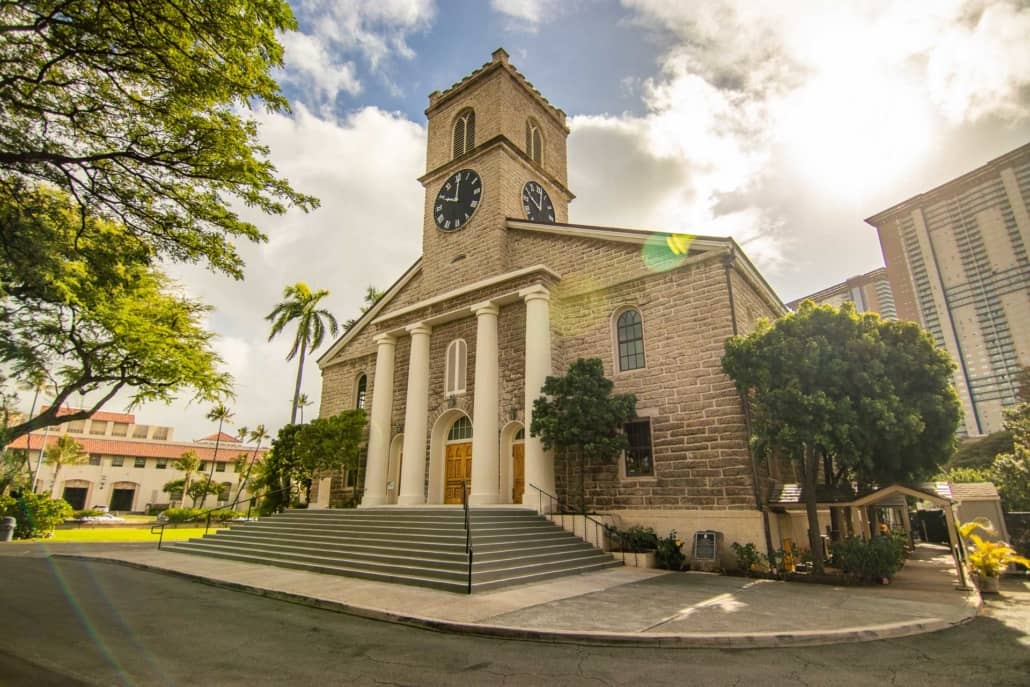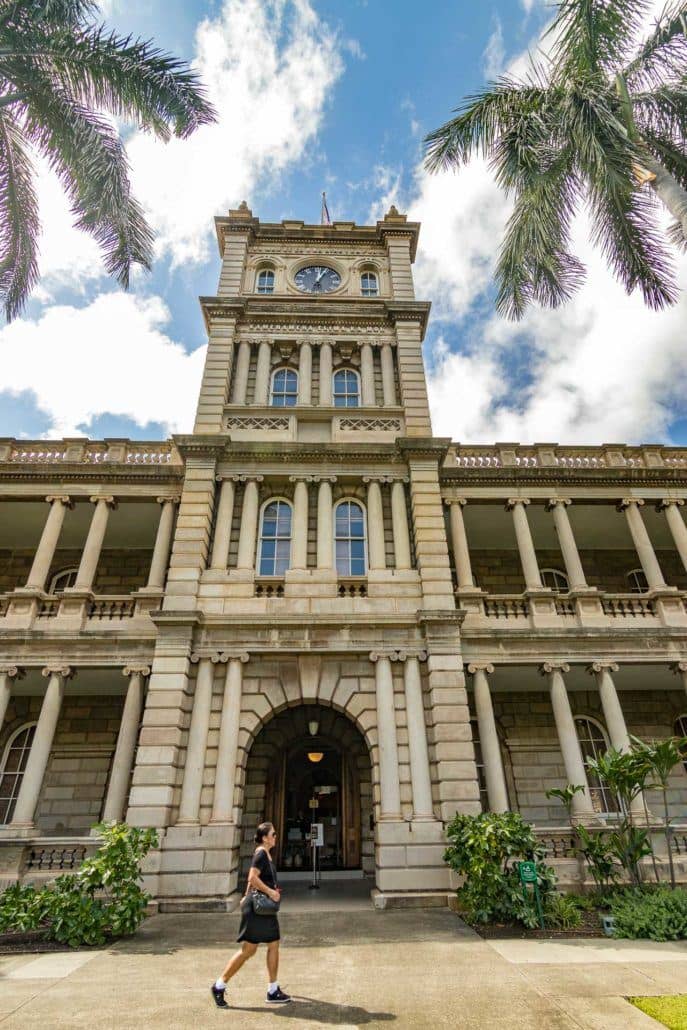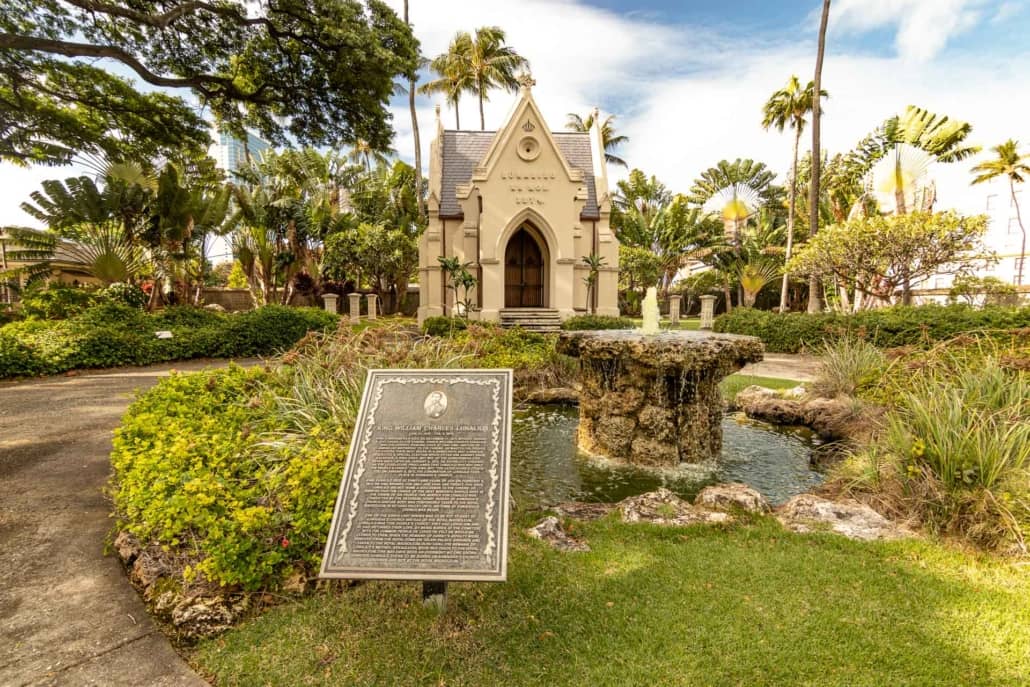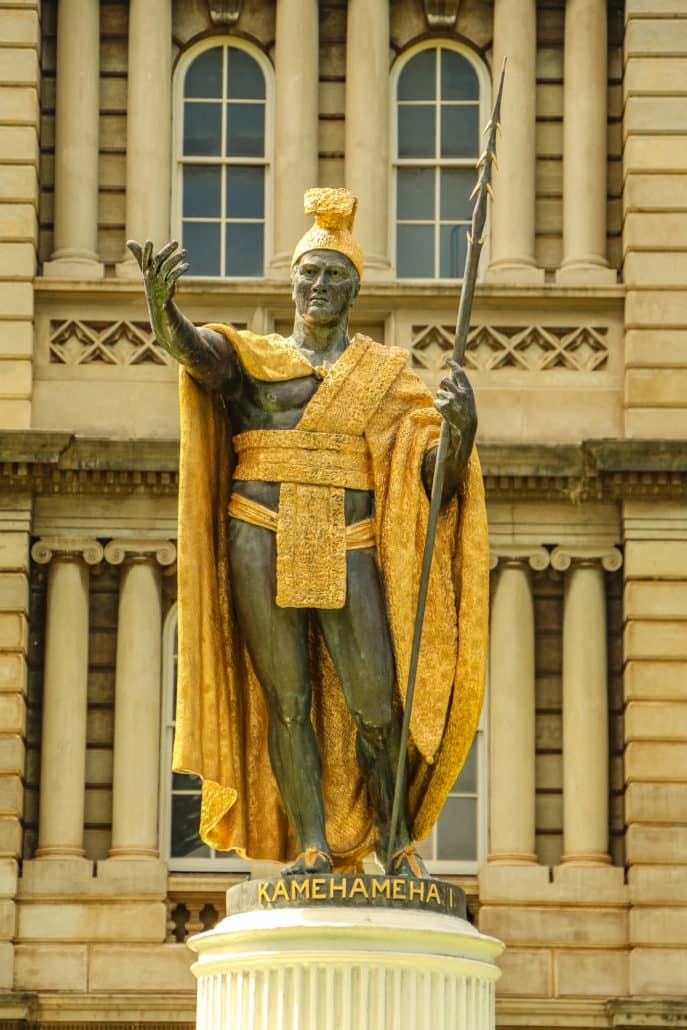 Honolulu's Historic Sites
Beautiful, historic downtown Honolulu is a stop that you should also make during your exploration of the island. We include it on each tour. Itʻs worth the stop. Here you can enjoy a picnic on the grounds of the palace. Explore the inside of the historic buildings, including the palace (extra fee), the Supreme Court and the oldest Christian church in the state. All can be seen as you stand under the 18ʻ tall statue of Kamehameha The Great.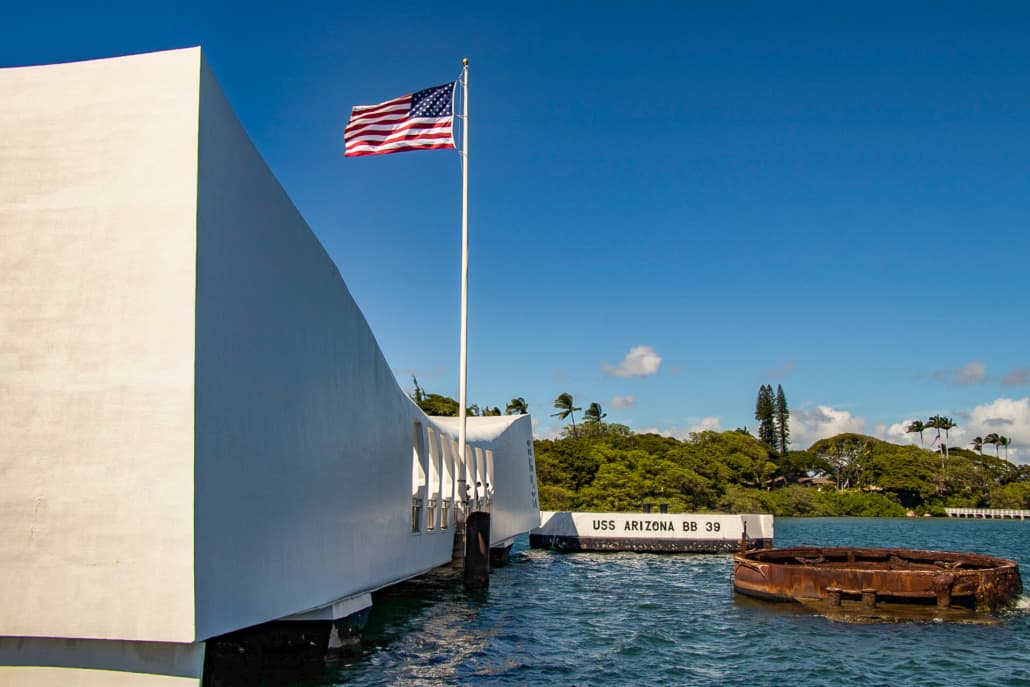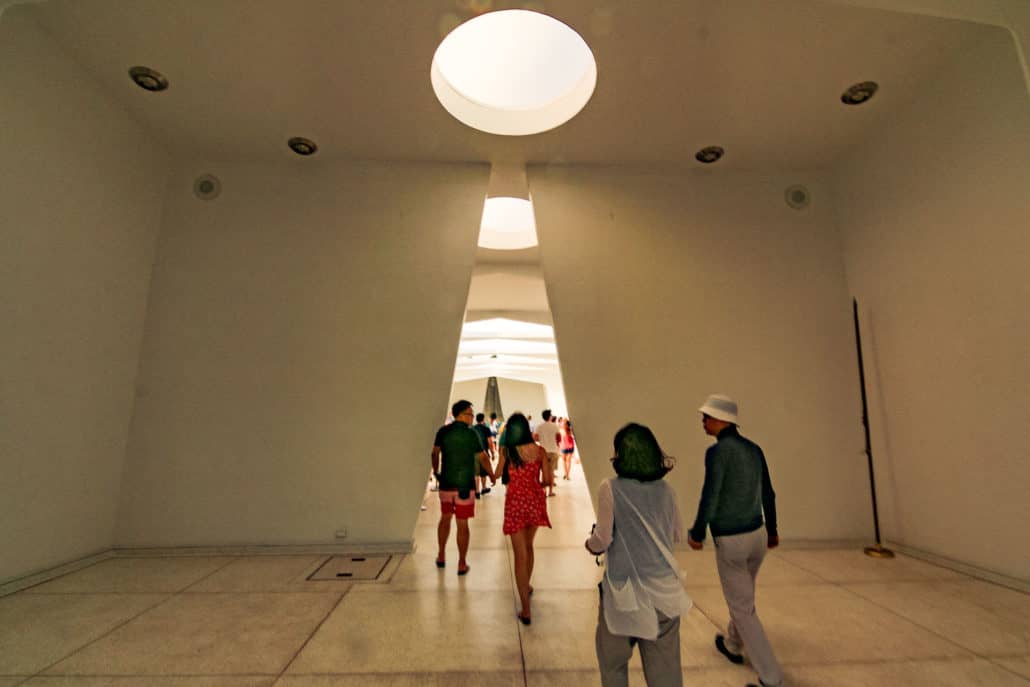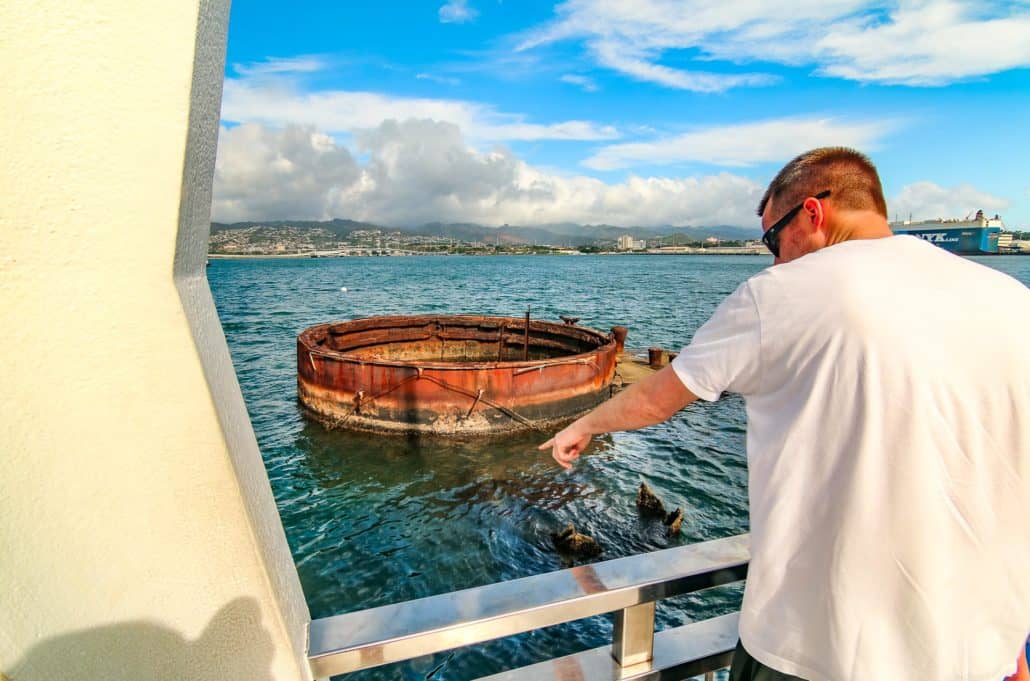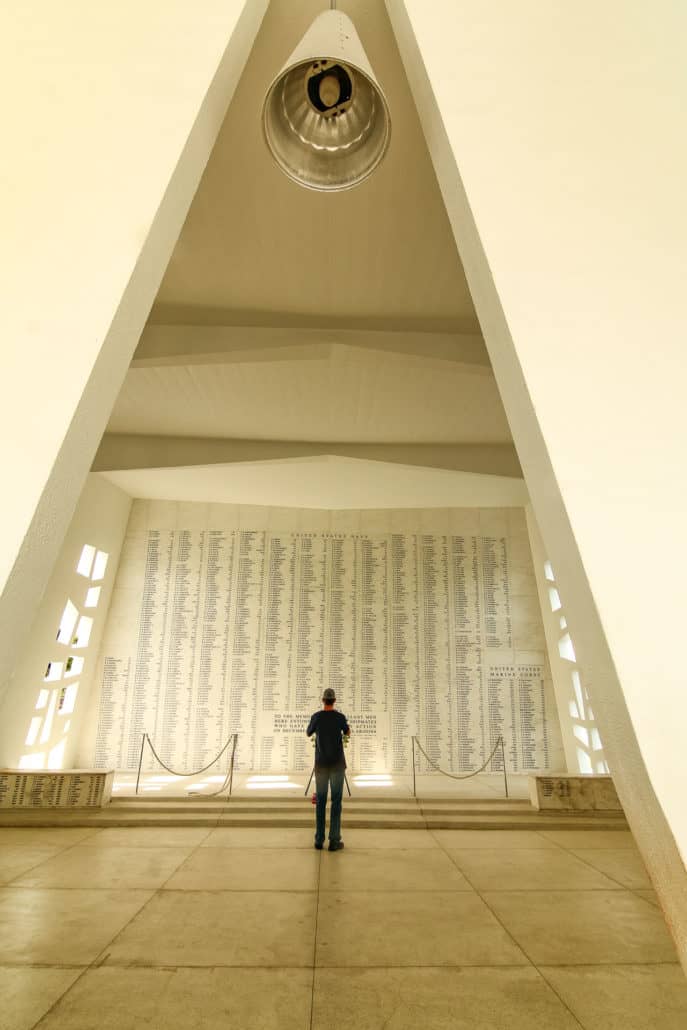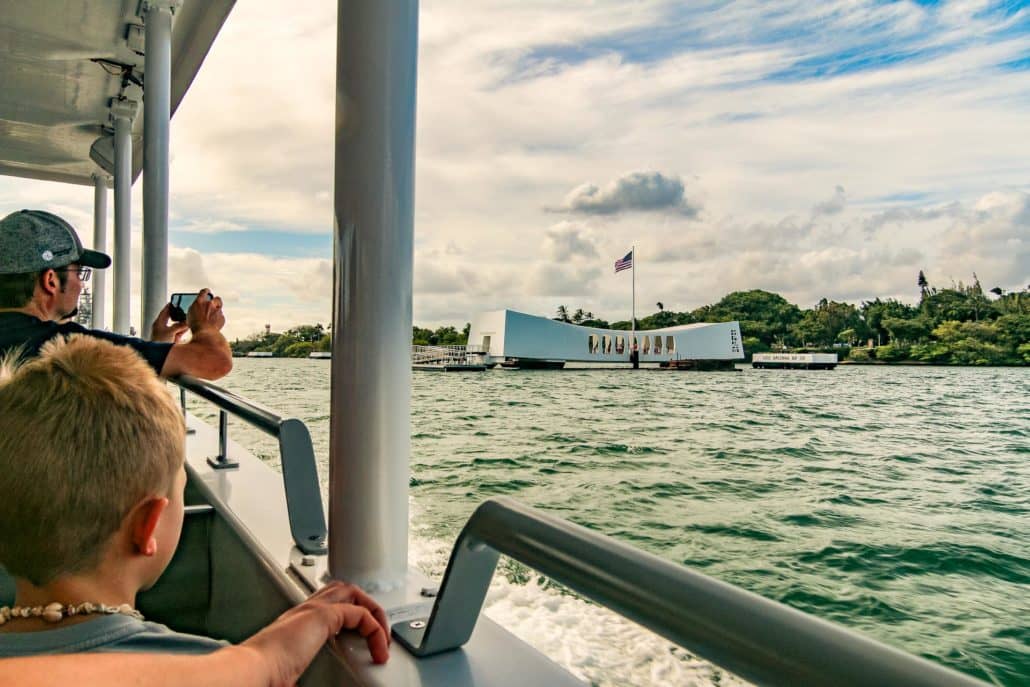 Visit the Arizona Memorial, one of the most solemn places on the island. (We will provide instructions to help you secure those tickets at checkout.) To begin this tour you'll enter the theatre to watch a documentary with actual footage of the attack before taking a navy boat out to the Memorial. Battleship Arizona is the final resting place for over 1100 sailors and marines who died on Dec. 7th, 1941 when a Japanese bomb penetrated the decks and blew up the on-board ammunition. The stark white structure of the memorial straddles this sunken battleship.
Fly-Drive Pearl Harbor Tour Details
Highlights
Concierge Service Provides On-Island Support & Service

Inter-island flights between the major Hawaiian Islands

Rental vehicle based on your groupʻs size and needs

Explore the exhibits on your own at the visitor center
Explore the islands stores, museums and sites

View multiple historic films at the museums and theatre

Receive instructions to visit the memorial

Visit any of the museums at Pearl Harbor between 7:00 am to 5:00 pm
Description
The Pearl Harbor Fly-Drive Package gives you the freedom to visit the number #1 attraction in Hawaii, and to explore the Island of Oahu on your own.
Your fly-drive package includes round-trip airline tickets to Oahu, rental car for the entire day, and instructions to reserve a visit to the Arizona Memorial (tickets to the memorial must be reserved separately).  Upon your arrival at Pearl Harbor, you can go explore and see all there is to do at Pearl Harbor and other highlights not to miss on the Island of Oahu.
You are able to pre-purchase tickets to visit many of the museums and sites at Pearl Harbor. We encourage you to book your tickets to visit the Arizona Memorial right away through recreation.gov.
Guests who would like to increase their chance of visiting the Arizona Memorial on their trip should choose a guided tour option.
Please ask us here if you have any questions.
*Parking: Beginning April 15, 2023, Pearl Harbor National Memorial will charge a parking fee to all those arriving in personal or rented vehicles. The parking fee will be paid via a virtual pay system through visitors' mobile devices or though an onsite kiosk located within the Visitor Center complex.
*Note: Due to unforeseeable circumstances, the Navy may need to suspend boat operations to the USS Arizona Memorial at any time, or they may impose a capacity restriction on the boat. As a result, you may be placed in a standby line. Unfortunately, in these cases, there will be no refunds. You are still free to enjoy the Visitor's Center, exhibits, and park monuments. Please accept our apologies in advance.
Activity & Event Itinerary
Tentative Schedules for Pearl Harbor Fly-Drive Package
(Subject to change depending on Pearl Harbor Ticket Time)
For Guests from Maui, Big Island and Kauai - 11 hours
6:00 AM
Depart Outer Island Airport to Honolulu International Airport
7:45 AM
Arrive at HNL Airport, board car rental shuttle and pick up your rental car and drive to Pearl Harbor, located less than 15 minutes from HNL Airport.
8:30 AM
Arrive at Pearl Harbor. (Book your tickets early to visit the Arziona Memorial.)
9:00 AM
Watch documentary film
9:30 AM
Board Navy Launch to USS Arizona Memorial
10:15 AM
Return to Pearl Harbor Visitors Center

Visit exhibits and museums

11:30 AM
Highlights to consider visiting

Dole Plantation
North Shore of Oahu
Haleiwa Town for lunch
Turtle Beach
Waimea Bay
Sunset Beach
Laie Town
Polynesian Cultural Center (admission not included)
Macadamia Nut Farm
Pali Lookout
South Oahu
Historic Honolulu

5:30 PM
Return your rental car
6:00 PM
Take a rental shuttle to Hawaiian Airlines for your inter-island flight
*Tour Highlights may change or updated due to route change in event of weather or traffic situations beyond our control
Meal Options
No host lunch available at Visitor Center and Battleship Missouri or choose anywhere else on Oahu to find some local grindz.
Attire & Bag Policy
While there is no official dress code to visit the Pearl Harbor Historic Sites, we ask visitors to dress appropriately and respectfully. Swimsuits are not acceptable. High heels, skirts, and dresses are also not recommended. Flip-flops and sandals are permitted; however, we encourage you to wear closed-toe shoes as there is a lot of walking when visiting the Pearl Harbor Historic Sites.
For security reasons, no bags are allowed. Additionally, no iPad cases or clutch wallets are permitted. A wallet must be no larger than a regular-sized cell phone.
Bags are not allowed in Pearl Harbor Visitor Center but if needed may be checked and stored for $7.00 per small bag or $10.00 per large bag. It is recommended only essential items such as phones, wallets, and a water bottle or any needed medicines be brought on tour.
Bags that are allowed must be a clear bag approved by the US Navy, like the ones pictured below: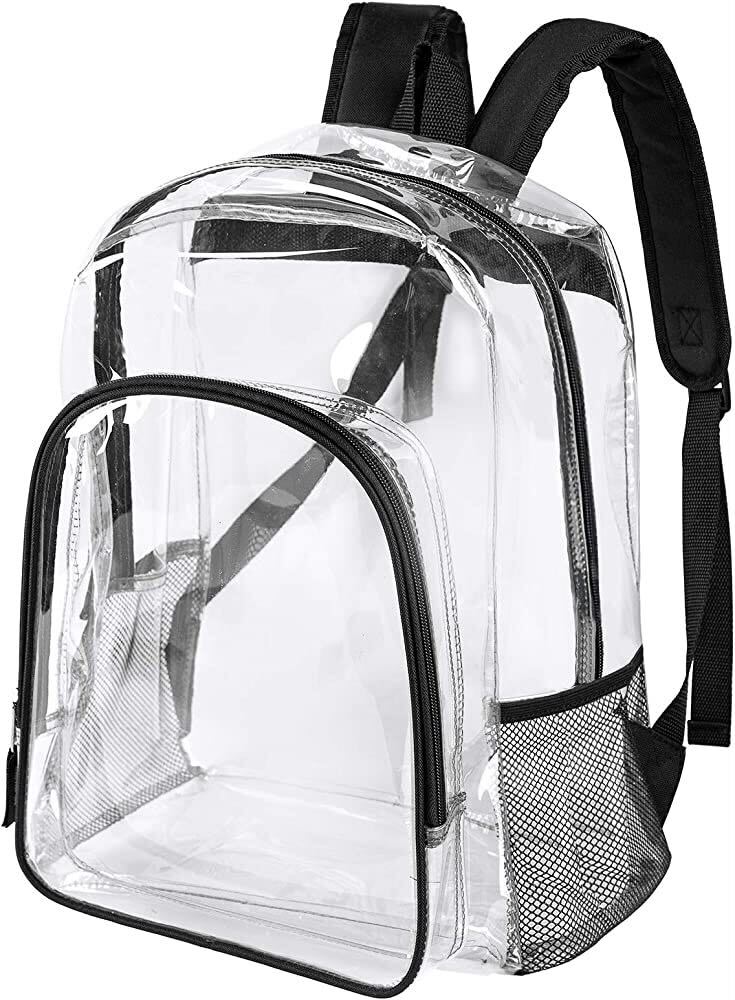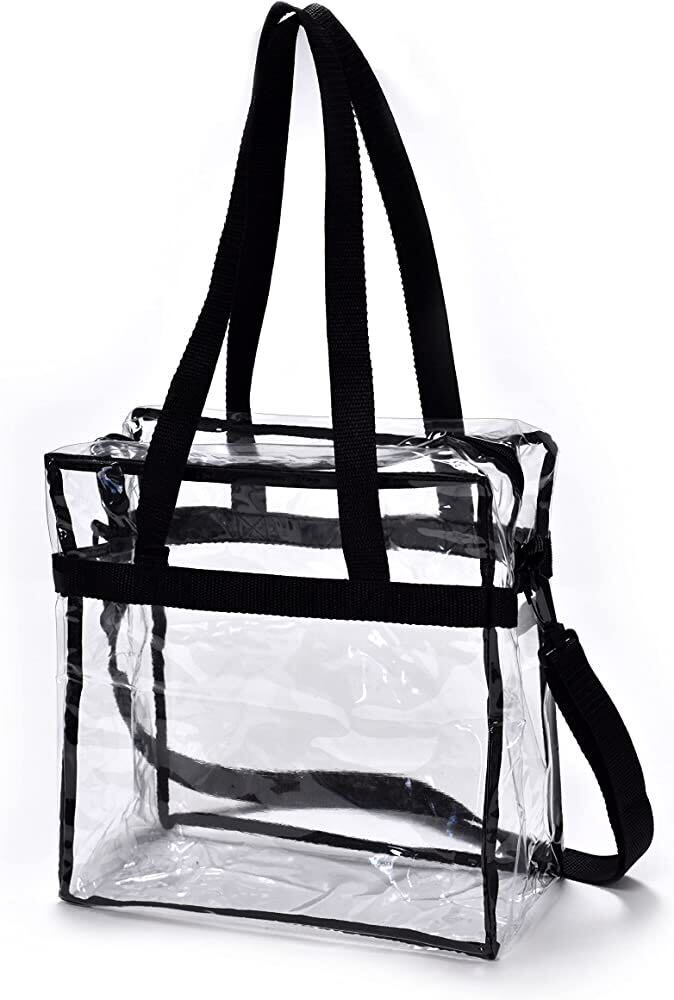 Inclusions
This tour includes roundtrip airfare to Honolulu Airport from within Hawaii, rental car that fits the size of your group once you arrive in Honolulu, and instructions to secure tickets on your own or at checkout for the various museums and sites around Oahu.
It does not include transportation to and from the airport on the island you are staying at. Lunch is also not included (though lunch may be purchased at the Pearl Harbor Visitor Center.)
Cancellation Policy
In the event of cancellation or request change to your reservation, please note the following if you purchase trip insurance there is no charge for date change or tour change based on tour availability but must be made 72 hours prior to the original tour day. No refunds issued for any tours within the 72-hour period, prior to the start of your flights.
Pearl Harbor Tours that include airline flights from Maui, Big Island of Hawaii, or Kauai can qualify for a refund if guests add the $20 per person insurance during checkout. If you do not purchase insurance, there are no refunds for cancellations or no-shows. Rescheduling fees will be applied to change your dates. Tickets are non-transferrable.
No stop is guaranteed to be operating on the day of your tour. We have no control of Navy and Army operations which may result in the closure of Ford Island or the boats going to the Arizona Memorial without notice. In the event of this occurring, our guides will make up for it in a variety of ways so your experience is always worthwhile.