Highlights
Start From Waikiki or Turtle Bay

Over 4 hours to explore the Memorial, Battleship & Visitor Center

Movie and Boat ride to USS Arizona Memorial

Explore the floating museum that is Battleship Missouri
See all parts of the ship, including the Surrender Deck where the treaty to end the war was signed

Take a moment to honor the fallen at Battleship Oklahoma Memorial

Drive through Punchbowl Crater home to the National Cemetery of the Pacific

Visit downtown Honolulu with itʻs historic buildings. Stop near Iolani Palace and see the King Kamehameha Statue
Tour Description
Our small-group tours of 12 passengers or less start with hotel pickup in Waikiki daily. (For Turtle Bay hotels, please check the schedule. Ko Olina use our group tours.)
Your friendly tour guide will drive you all around Honolulu in our very comfortable, Mercedes sprinter vans. We take you directly to Pearl Harbor where you will spend almost 4.5-hours exploring the areaʻs attractions.
The first stop is the Visitor Center where you can interact with various exhibits at the museums before entering the theatre to watch a documentary. After the film, a Navy launch will take you on a short boat tour on itʻs way out to the Arizona Memorial. You will have about 15-minutes to enjoy the view and pay your respects. You will see nearby, along battleship row, Missouri. The next stop on our tour.
Aboard the Battleship Missouri, a floating museum marks the end of the war on itʻs famous Surrender Deck. Here the Instrument of Surrender to end the war with Japan were signed when the ship was anchored in Tokyo Bay. You will have the opportunity to explore the inside of the "Mighty Mo" multiple decks, galleys, rooms and guns. You can easily get lost inside this huge ship so having a guide is great!
Afterward, we head out from the harbor for a great view of the city from Punchbowl. We drive through the Cemetery of the Pacific on our way to our final stop in downtown Honolulu to check out the King Kamehameha Statue and other nearby historic buildings.
We then return you to your hotel and condo after a wonderful 7-hour experience. Throughout the tour, if you are hungry, food is available for purchase on the dock or back at the Visitor Center. At the Visitor Center, you will be offered an audio app for use to hear in greater detail explanations about the places you visit. Available in 9 languages.
Please ask us here if you have any questions.
Activity & Event Itinerary
Activity & Event Itinerary For 7-Hour Tours Starting On Oahu
(Subject to change depending on Pearl Harbor Ticket Time)
| | |
| --- | --- |
| 6:30 AM | Pick up from your Waikiki or Turtle Bay Hotel / Condo |
| 7:15 AM | Arrive at the Visitor Center At Pearl Harbor |
| 8:00 AM | Enter The Theatre To Watch A Documentary Film |
| 8:30 AM | Head across the harbor to visit Arizona Memorial |
| 9:15 AM | Explore the museums and exhibits with your guide |
| 10:15 AM | Head over the bridge onto Ford Island |
| 10:30 AM | Board the Battleship Missouri to explore itʻs decks |
| 12:00 PM | Take some time for refreshments and food. |
| 12:15 PM | Leave the harbor area to drive up to Punchbowl Crater for an elevated photo opportunity |
| 12:45 PM | Visit & See Historic Downtown Honolulu, including the Kamehameha Statue, Capitol Building, Iolani Palace & more. |
| 1:30 PM | Return to your Waikiki, Ko Olina, or North Shore Hotel |
Availability
Our tours operate on daily from Waikiki, except for December 7th each year. On this day, commercial operations in the park are paused to allow for ceremonies to commemorate the "day that will live in infamy" and honor those who were killed during the attack.
Tours from Ko Olina on Thursday. Check for it here.
For those staying on the North Shore at Turtle Bay, tours are offered on Wednesdays, Thursdays, Fridays, and Saturdays.
Attire
Dress comfortably but please remember that shirts and shoes are required on the USS Arizona Memorial; swimsuits not permitted. Bags are not allowed in Pearl Harbor Visitor Center but if needed may be checked and stored for $7.00 per small bag or $10.00 per large bag. It is recommended only essential items such as phones, wallets, and a water bottle or any needed medicines be brought on tour.
Cancellation Policy
In the event of cancellation or request for a change to your reservation, please note the following. For tours originating from Oahu, there is no charge for date change or tour change based on tour availability, but it must be made 72 hours prior to the original tour day. No refunds are issued for any tours within the 72 hours prior to the start of your tour.
No stop is guaranteed to be operating on the day of your tour. We have no control of Navy and Army operations, which may result in the closure of Ford Island or the boats going to the Arizona Memorial without notice. In the event of this occurring, our guides will make up for it in a variety of ways, so your experience is always worthwhile.
Special Instructions
While there is no official dress code for visiting the Pearl Harbor Historic Sites, we ask visitors to dress appropriately and respectfully. Swimsuits are not acceptable. High heels, skirts, and dresses are also not recommended. Flip-flops and sandals are permitted; however, we encourage you to wear closed-toe shoes as there is a lot of walking when visiting the Pearl Harbor Historic Sites.
For security reasons, no bags are allowed. Additionally, no iPad cases or clutch wallets are permitted. A wallet must be no larger than a regular-sized cell phone.
Bags are not allowed in Pearl Harbor Visitor Center but if needed may be checked and stored for $7.00 per small bag or $10.00 per large bag. It is recommended only essential items such as phones, wallets, and a water bottle or any needed medicines be brought on tour.
Bags that are allowed must be a clear bag approved by the US Navy, like the ones pictured below: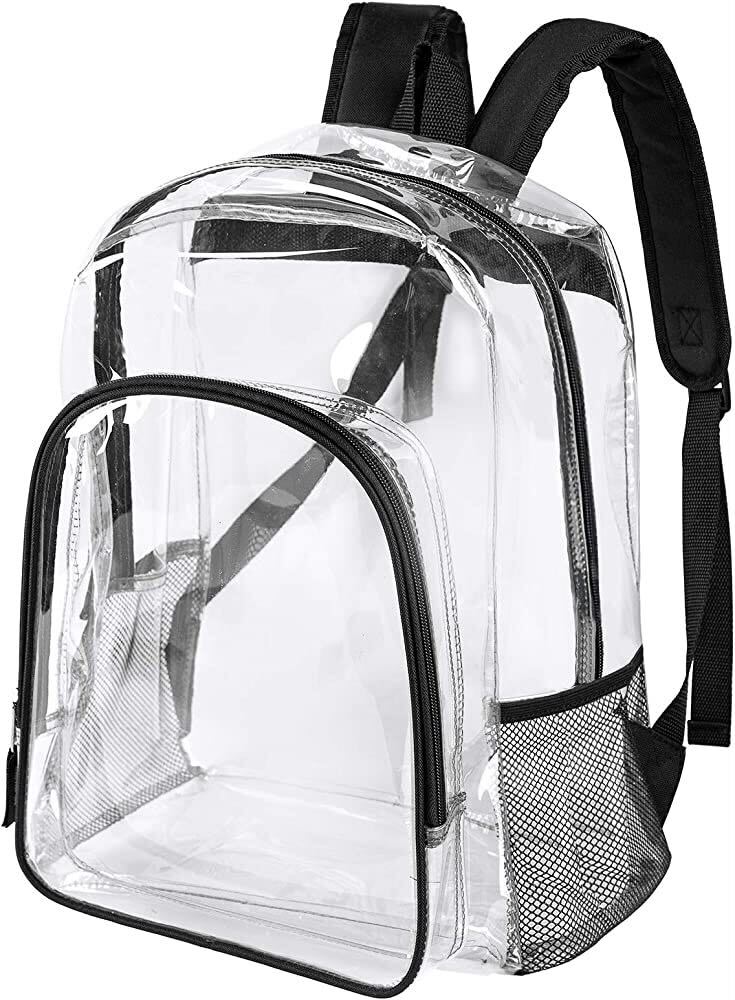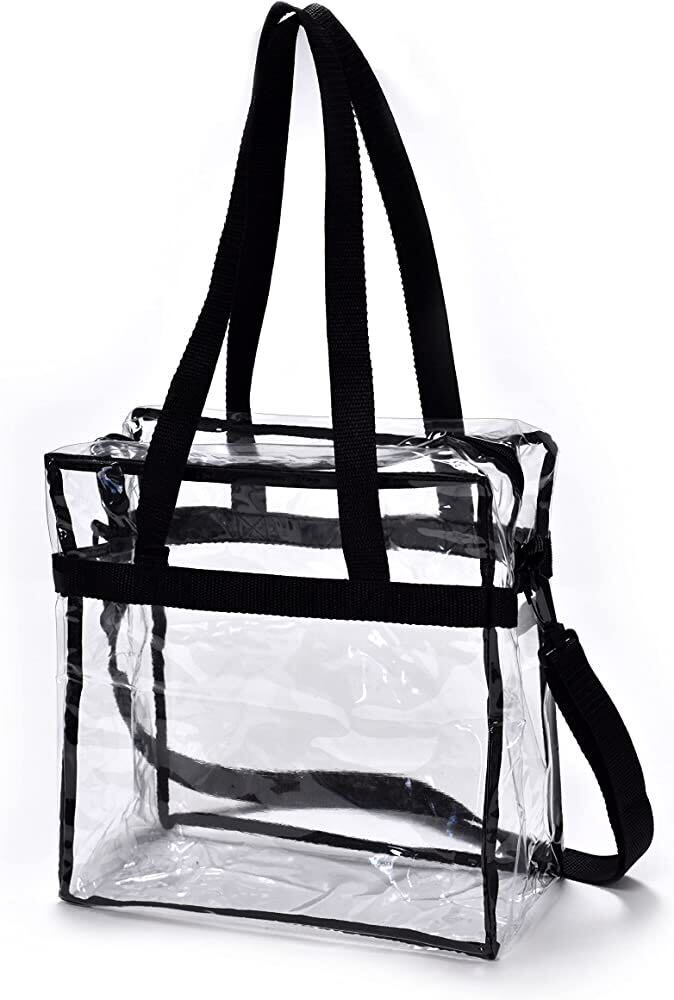 *Note: Due to unforeseeable circumstances, the Navy may need to suspend boat operations to the USS Arizona Memorial at any time, or they may impose a capacity restriction on the boat. As a result, you may be placed in a standby line. Unfortunately, in these cases, there will be no refunds. You are still free to enjoy the Visitor's Center, exhibits, and park monuments. Please accept our apologies in advance.