Complete Pearl Harbor Experience: USS Arizona, Missouri Battleship, Bowfin Submarine
&

Aviation Museum
Complete Pearl Harbor Tour Experience
Our Complete Pearl Harbor experience gives you the best, most personal overview of the United States entry into and subsequent commitment to the World War II effort. The World War II Valor In The Pacific National Monument encompasses a variety of popular locations, including the USS Arizona Memorial, USS Bowfin, USS Oklahoma Memorial, USS Missouri Battleship Museum, the Pearl Harbor Aviation Museum's hangars and a good portion of shoreline around Pearl Harbor.
There is so much to see here that an entire day really is needed to fully experience it all. It's a history enthusiast's dream come true as you visit battleships, see the enemy's bullet holes in buildings, vintage planes, real war footage and so much more that happened right at this very location. Our Complete Pearl Harbor tour includes admission and transportation to all the sites "open to the public" around Pearl Harbor – even those on the active naval base.
EVERYONE LOVES THAT WE HAVE
10 GUESTS OR FEWER PER TOUR
Highlights
Waikiki Beach Hotel or Air BnB Pickup

Historic World War II Narration

Visit Oahu's Pacific Historic Park and see film footage of December 7th attack

Pearl Harbor Visitor Center

USS Arizona Memorial
USS Bowfin Submarine

Ford Island Transportation, USS Missouri Battleship, Deck Tour of the 'Mighty Mo' USS Oklahoma Memorial

Pacific Aviation Museum

No-Host Lunch Stop at Laniakea Cafe (lunch not included in tour price)

Downtown Honolulu City Tour: Iolani Palace and Kawaiahao Church, Punchbowl National Cemetery,
King Kamehameha the Great Statue, Ali'iolani Hale & Hawaii State Capitol
Tour Description
Starting with pickup from your hotel or the Honolulu airport, we begin a historic narration that sets you up for a day of exploring Hawaii's rich history both in Pearl Harbor and around Honolulu. Enjoy Oahu's Pacific Parks and learn about bravery at World War II Valor In The Pacific National Monument. Feel the reverence given to those fallen sailors at the USS Arizona Memorial, USS Oklahoma Memorial and in the Punchbowl National Cemetery.
After a short video, ride out to USS Arizona Memorial to view the sunken battleship and pay respects to the sailors still interred there. Take a short walk around the visitor center to the USS Bowfin, a submarine that served bravely in the Pacific during world war 2. Afterwards, board a real-life battleship, the USS Missouri to understand more about life and battles on the seas during WW2.
The last stop in Pearl Harbor is the Pacific Aviation Museum where you are inspired by the heroism of the pilots and their outrageous stories of courage. See the planes, both new and antique, in various states of preservation that will delight young and old alike.
From here we'll travel through Honolulu, sightseeing the buildings that were built when the Hawaiian monarchy still ruled. And lastly, we'll make our way to the serene, yet beautiful Punchbowl National Cemetery before returning you to your hotel.
Please ask us here if you have any questions.
Schedule & Duration
Tentative Schedules for The Complete Pearl Harbor Experience – 10 hours
(Subject to change depending on Pearl Harbor Ticket Time)
6:30 AM

Pick up from your Waikiki Hotel

7:15 AM

Arrive at Pearl Harbor

8:00 AM

View Documentary film

8:30 AM

Board Navy boat for your solemn visit to the USS Arizona Memorial

9:15 AM

Visit Pearl Harbor Visitors Center

Visit museum and exhibits

10:15 AM

Visit the USS Bowfin Submarine, know as the Pearl Harbor 

Avenger

11:15 AM

Board shuttle to Ford Island

11:30 AM

Arrive at the Battleship USS Missouri. Tour the USS Missouri

1:00 PM

Depart to Pacific Aviation for lunch on your own at the Laniakea 

Cafe

1:45 PM

Visit the Pacific Aviation Museum

2:15 PM

Board shuttle back to Pearl Harbor

3:15 PM

Depart to National Cemetery of the Pacific at Punchbowl Crater

3:45 PM

Honolulu Historic Visit and Sightseeing

Iolani Palace

King Kamehameha Statue

State Capitol

Kawahawoi Church

Downtown Honolulu

China Town

5:30 PM

Return to your Waikiki Hotel
*Tour Highlights may change or updated due to route change in event of weather or traffic situations beyond our control
Availability
We recommend booking your Pearl Harbor tours in advance of your arrival to Hawaii.  Pearl Harbor is our #1 visitor destination and will sell out on certain days of the week. Book your tour for the 1st or 2nd full day after your arrival.  Our guests usually get up early in the morning due to the time difference, so you're usually wide awake by the time your tour starts, plus your tour guide will point out highlights not to miss on Oahu.
*Safety is our #1 priority. Sites & features of our tours can change due to adverse weather and other unforeseen circumstances.
Attire
Dress comfortably but remember that shirts and shoes are required on the USS Arizona Memorial; swimwear is not allowed. Bags are not allowed on the Pearl Harbor Visitor Center but if needed can be checked and stored for $ 3.00 per item.
Cancellation Policy
In the event of cancellation or request change to your reservation, please note the following.
Tours originating from Oahu
, there is no charge for date change or tour change based on tour availability but must be made 72 hours prior to the original tour day. No refunds issued for any tours within the 72-hour period, prior to the start of your tour.
No stop is guaranteed to be operating on the day of your tour. We have no control of Navy and Army operations which may result in the closure of Ford Island or the boats going to the Arizona Memorial without notice. In the event of this occurring, our guides will make up for it in a variety of ways so your experience is always worthwhile.
Special Instructions
Not allowed at Pearl Harbor bag
Government issues ID needed for Ford entry island
No camera lens longer than 6 inches at Pearl Harbor
Bring bottled water
Do not forget your camera!
Wear sunscreen, hat, sunglasses
Wear comfortable shoes
Leave a swimsuit at home
dress comfortably & check the weather.
No owner lunch available at the Travel Center and USS Missour
Due to the ceremony honoring the attacks of December 7, 1941, we will not operate tours to Pearl Harbor and the USS Arizona Memorial on December 7, 2013.
COMPLETE PEARL HARBOR SITES VISITED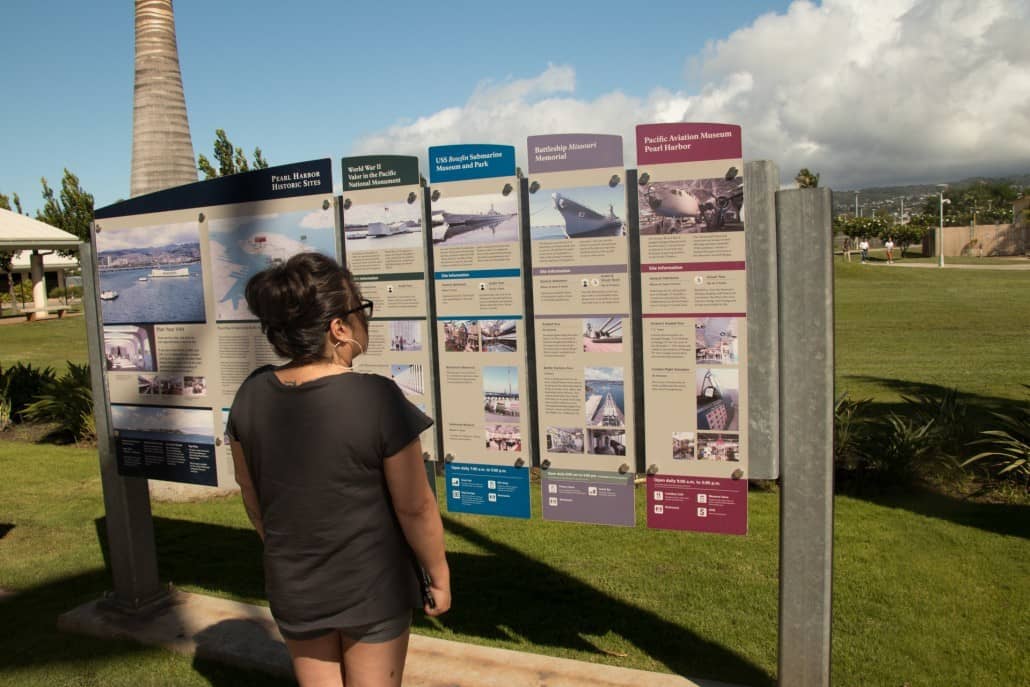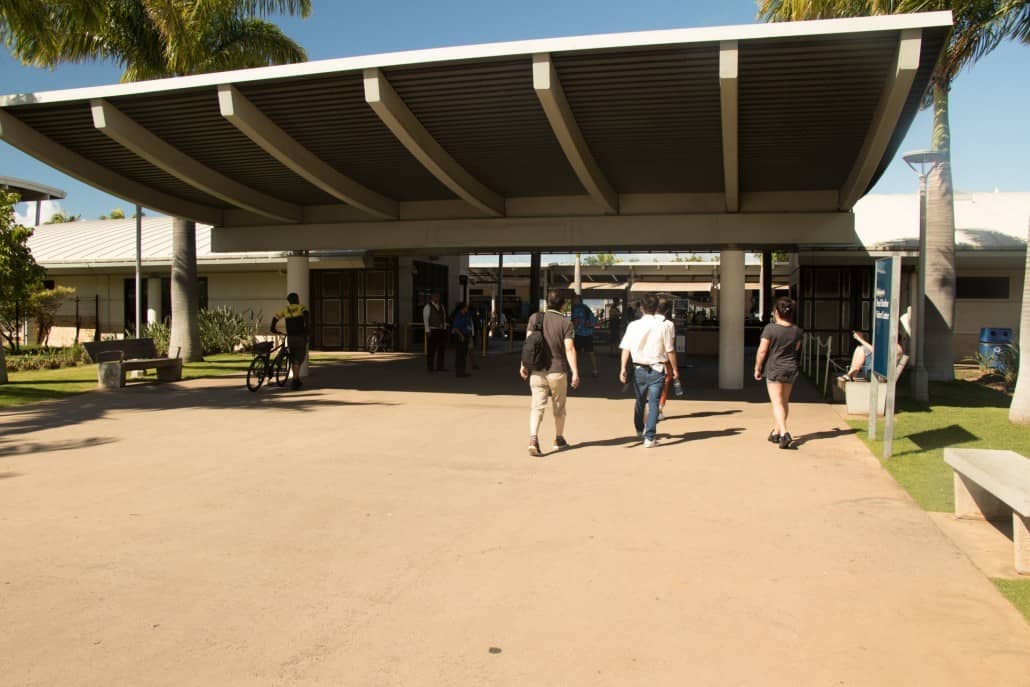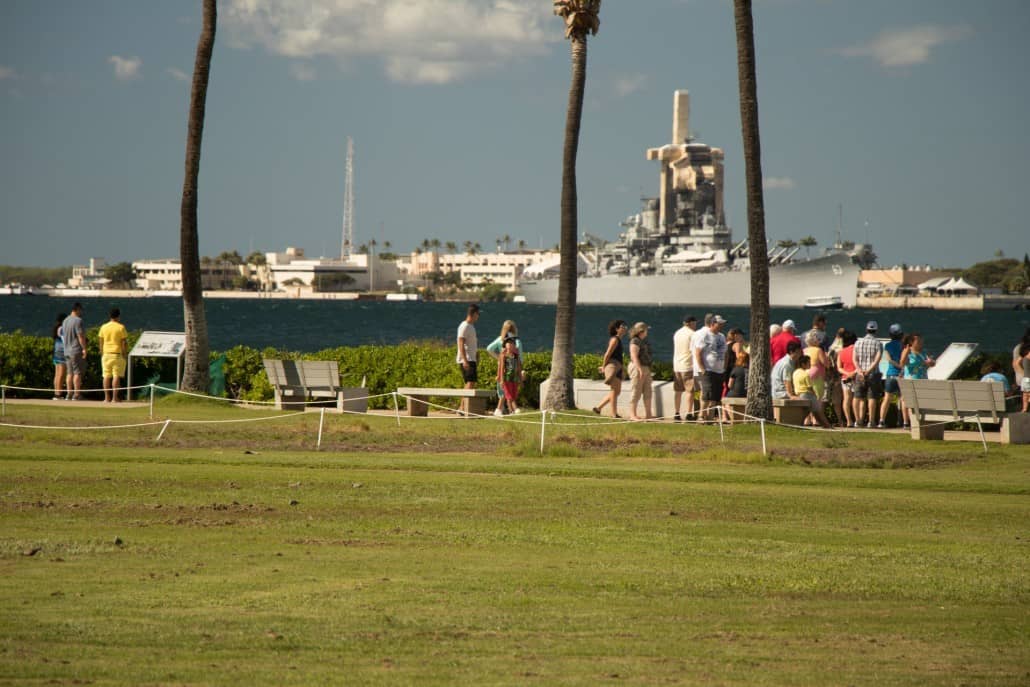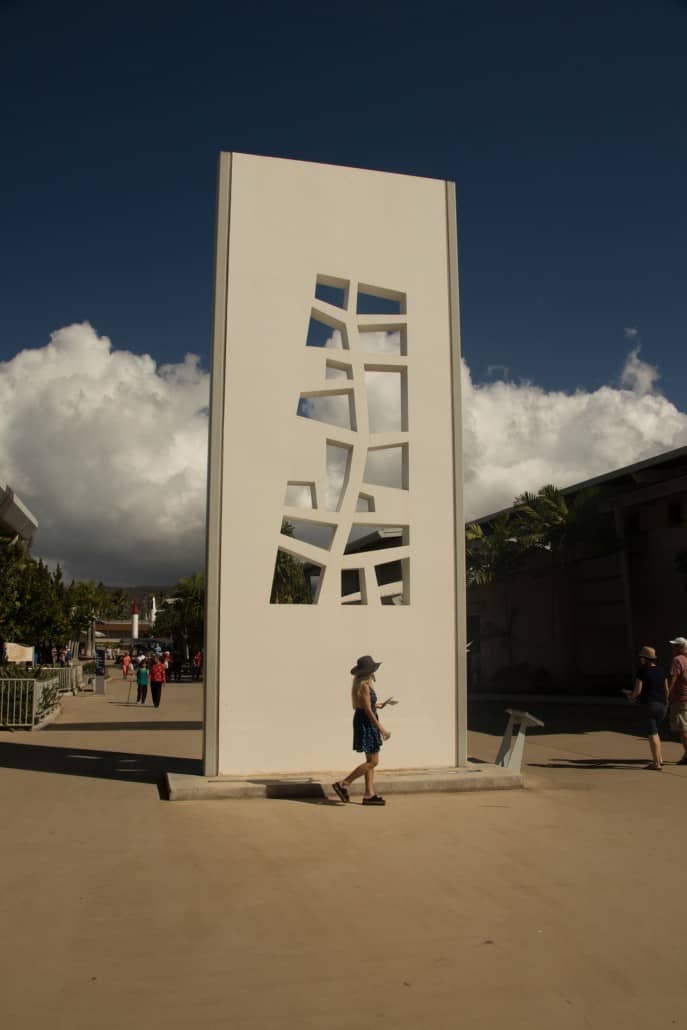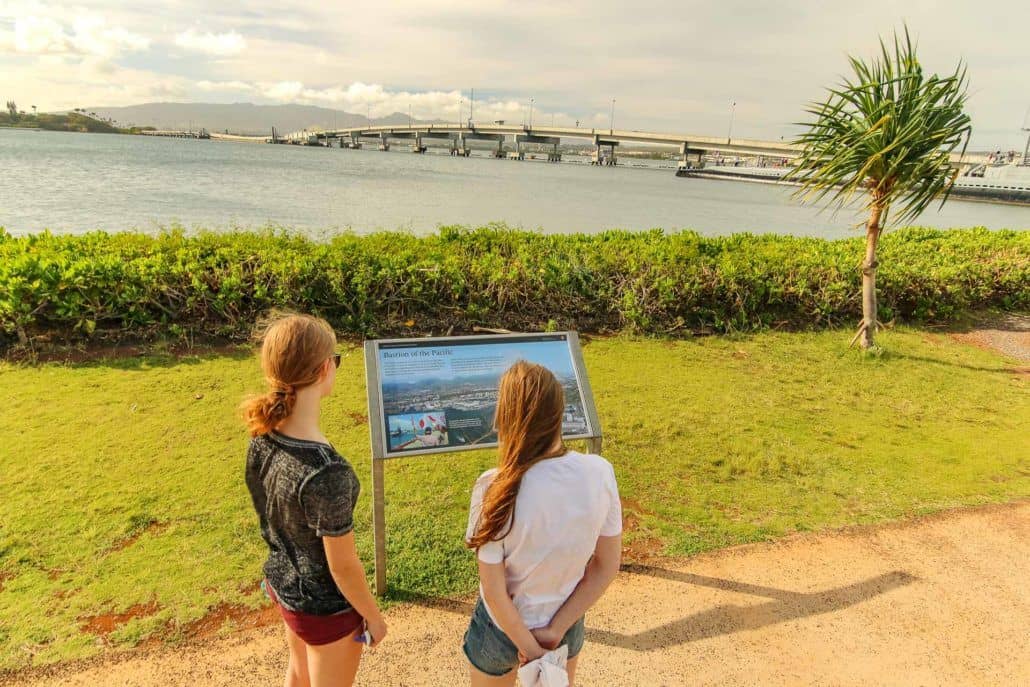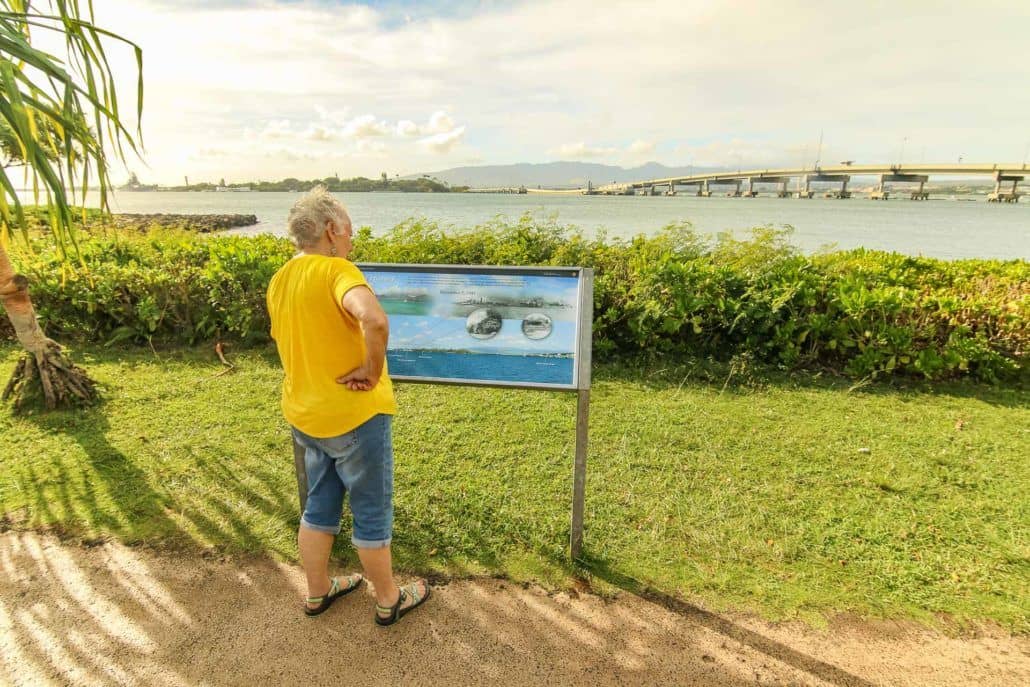 Pearl Harbor Visitor Center
Your World War 2 Valor In The Pacific National Monument experience will start at the visitor center. Experience an outstanding film documenting the attack on Pearl Harbor, with actual footage of that day. Spend time browsing through informative displays and learn more about the events that propelled the US into WWII. There are snack areas and food vendors where you can grab a bite to eat and relax.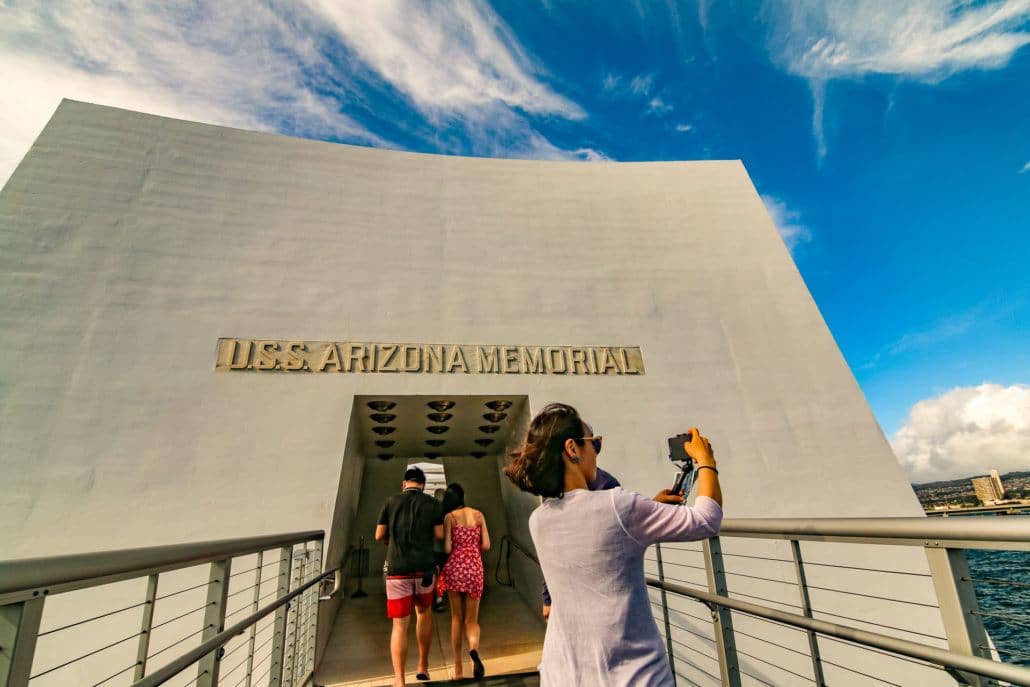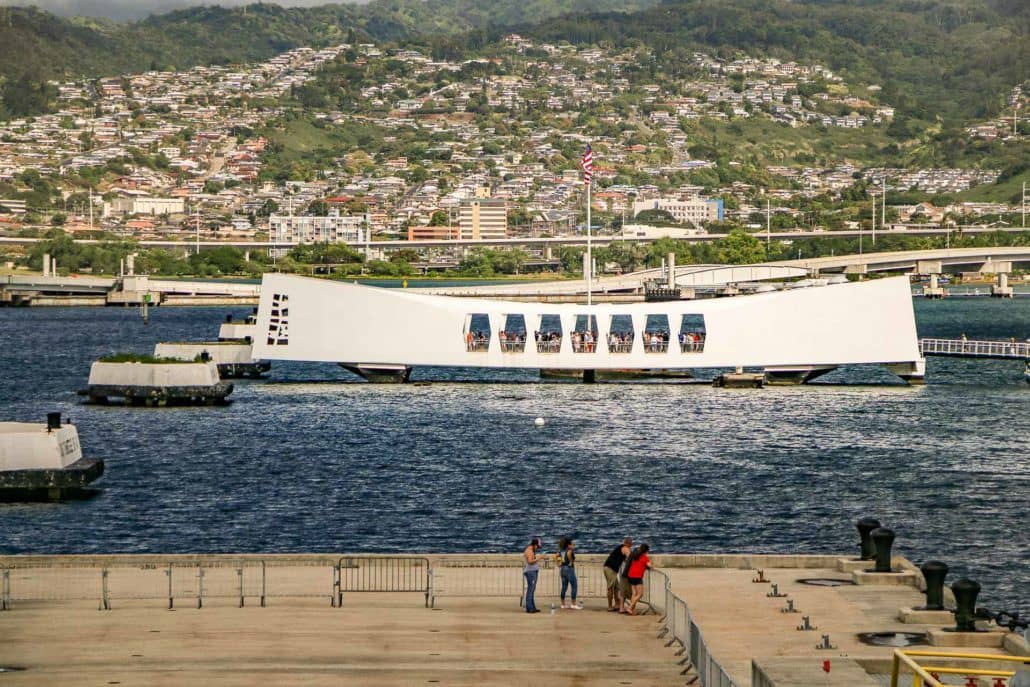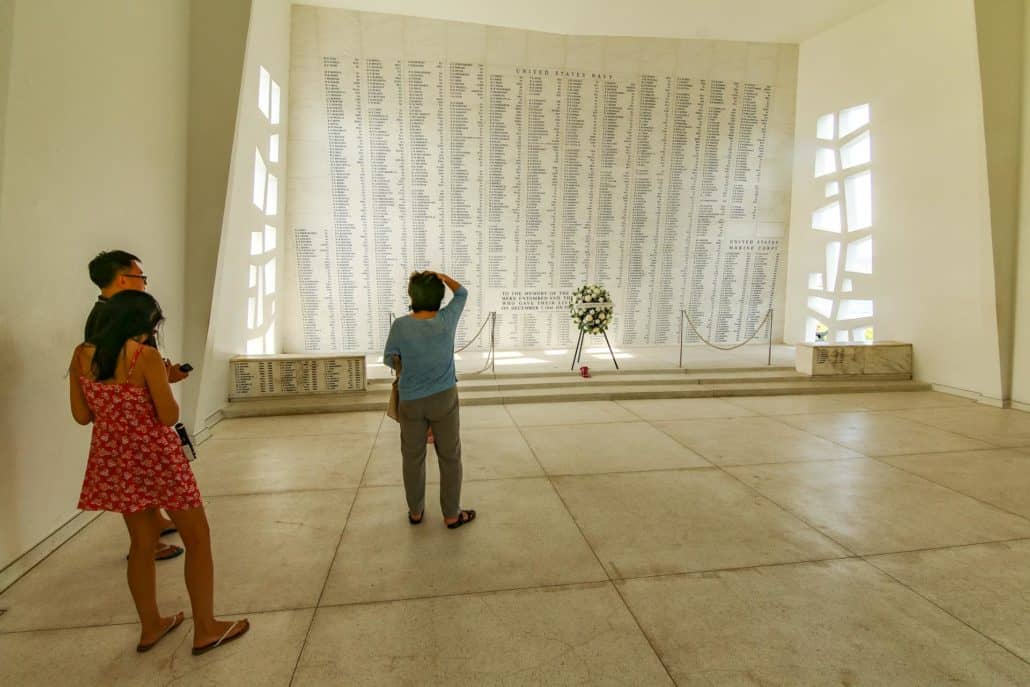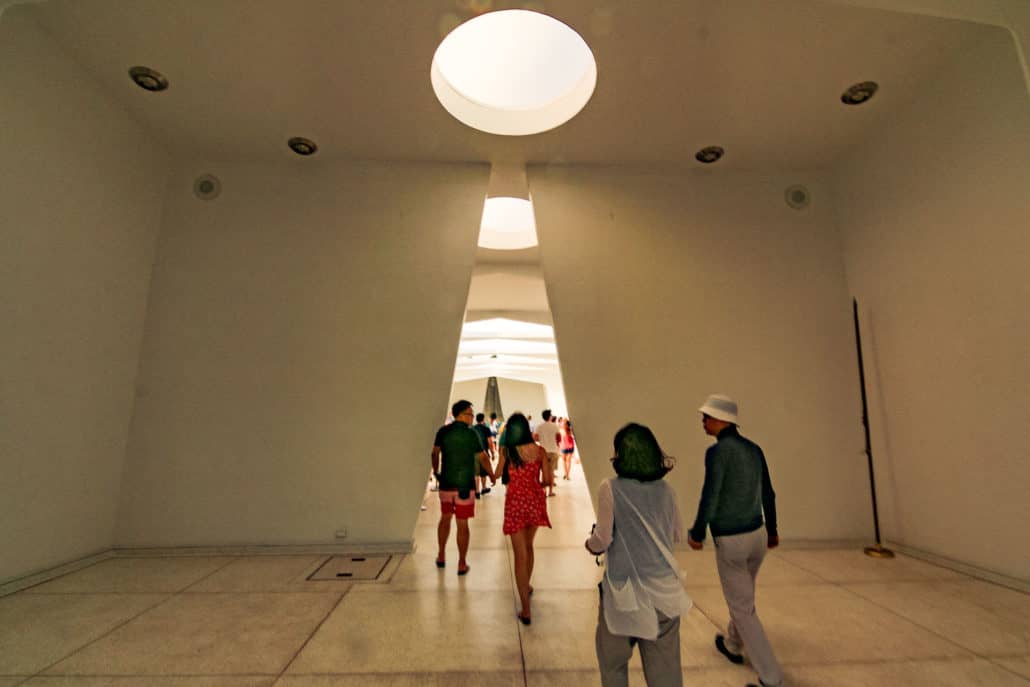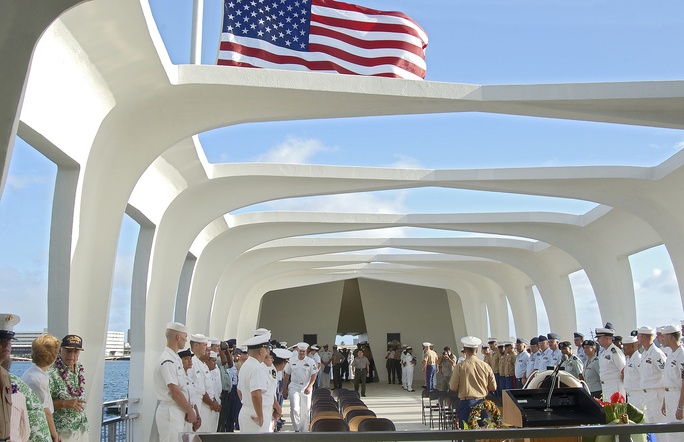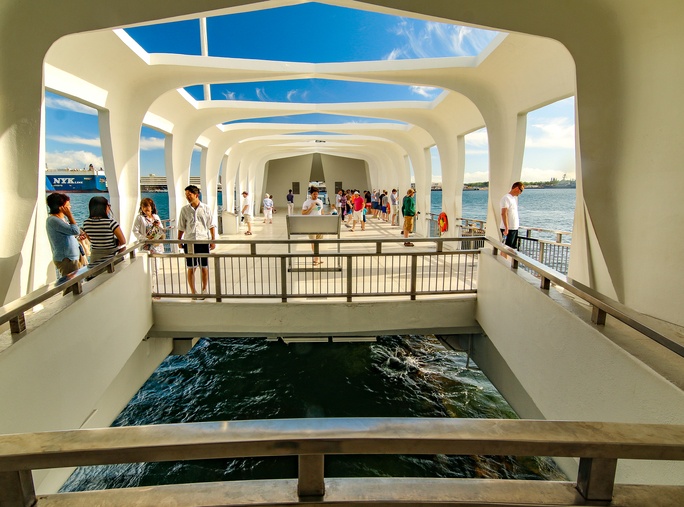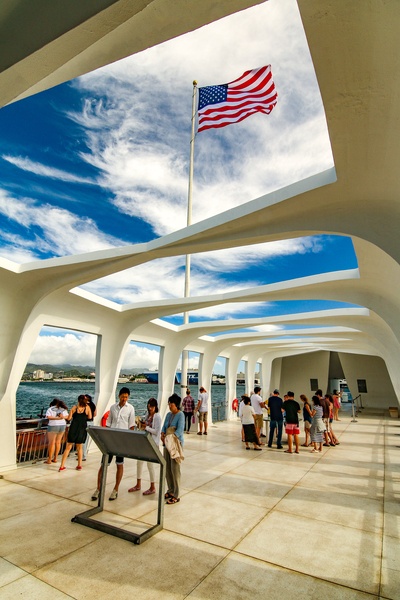 All aboard! Make the short trip to the memorial itself aboard a U.S. Navy launch. The memorial was built over the remains of the USS Arizona Battleship itself will allow you to honor and reflect on the heroes of that "Day of Infamy" You can read the names of all 1,177 sailors and marines who were killed on December 7, 1941. Don't forget to look for the "Black Tears", the oil leak on the surface from the sunken remains.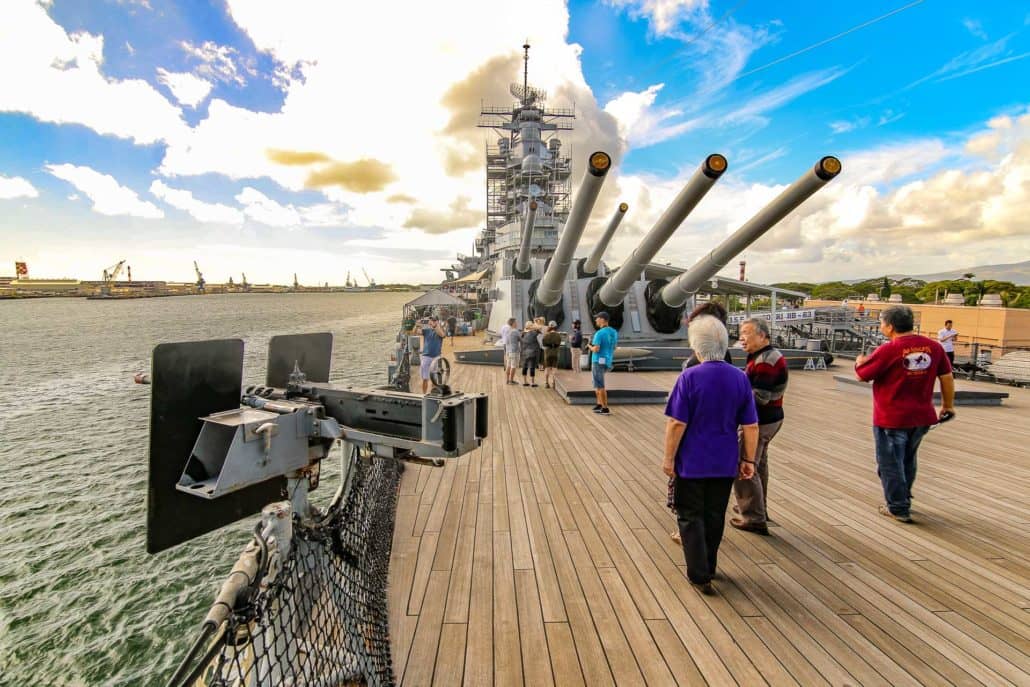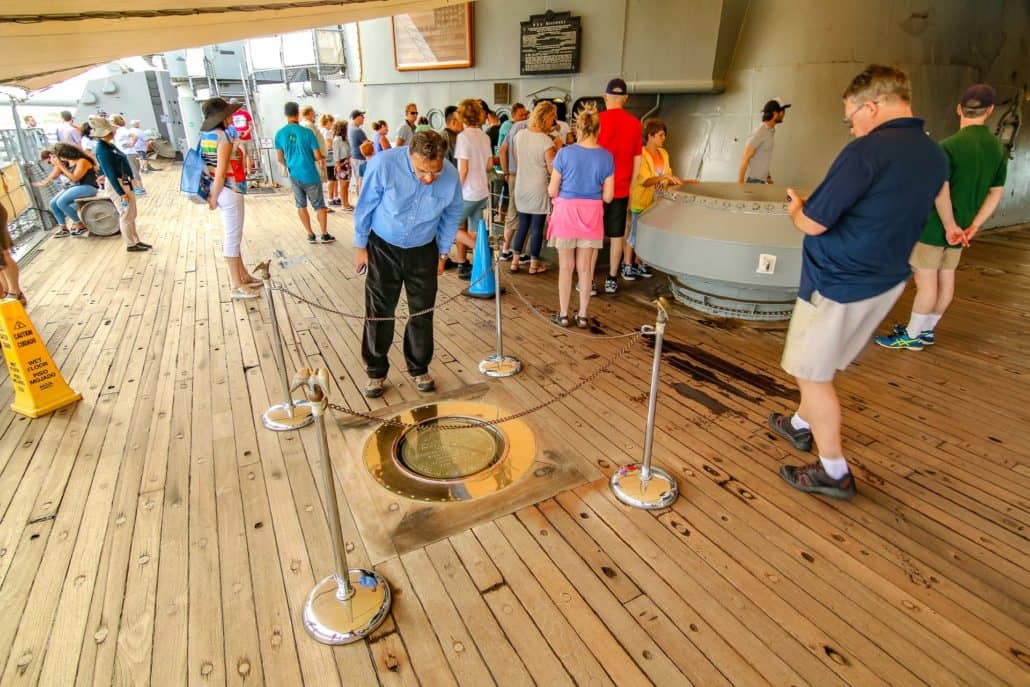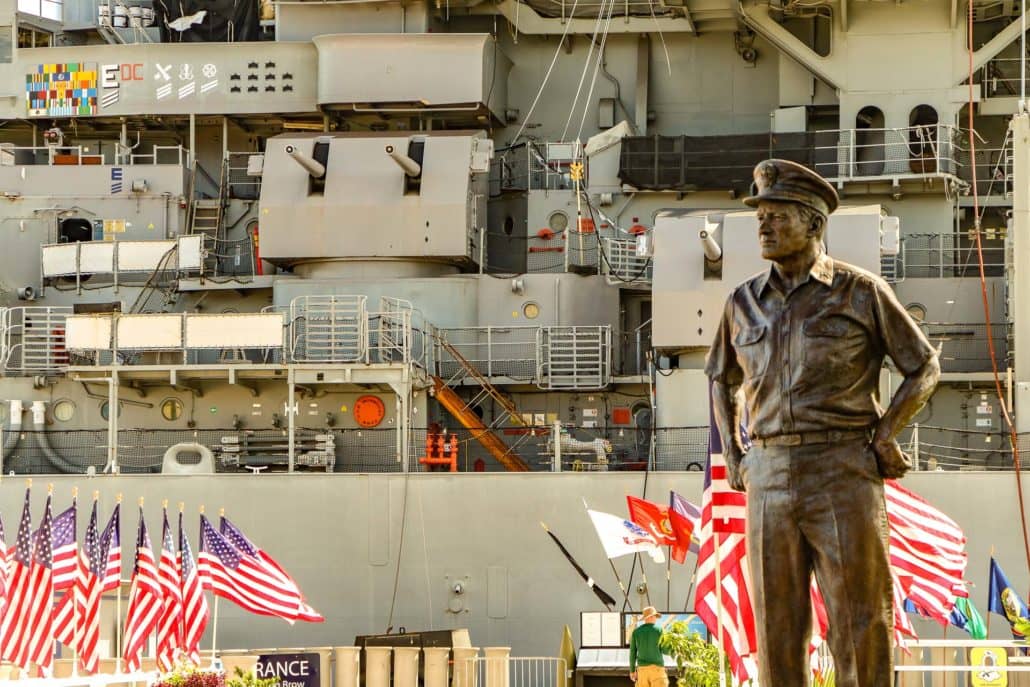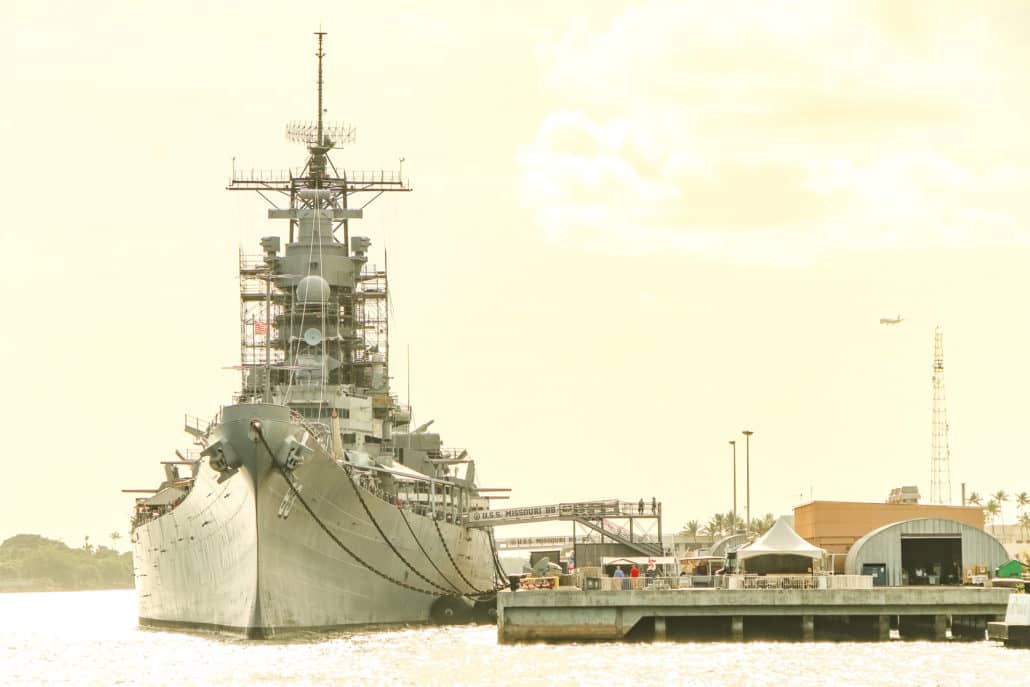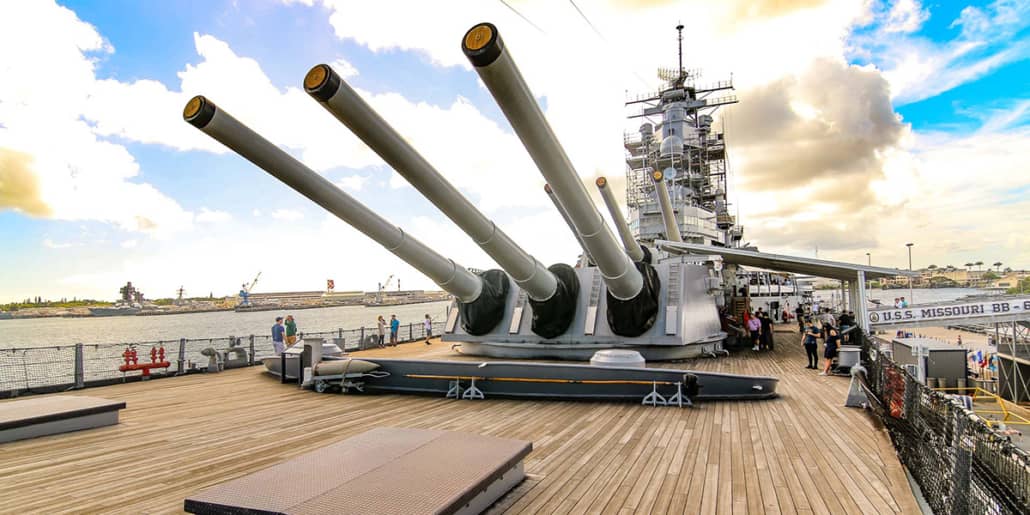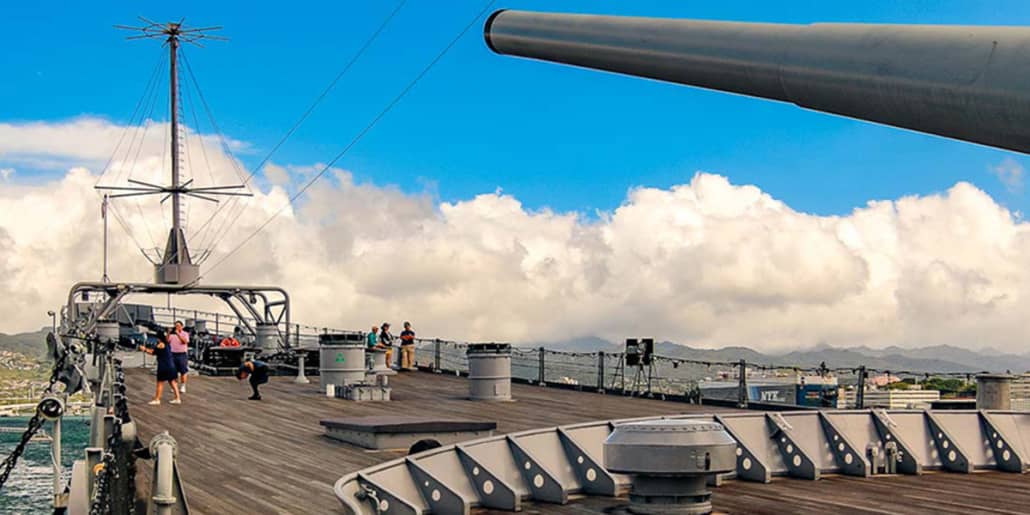 The next stop on your Pearl Harbor Adventure is a one-hour guided tour of the USS Missouri, the last battleship built by the US Navy. Commissioned in 1944, and affectionately referred to as "Mighty Mo", she earned 11 Battle Stars during her tour of duty. Walk the decks learning about her proud history and stand on the exact spot where on September 2, 1945, Japan surrendered. In all, you'll spend approximately 4.5 hours at Pearl Harbor.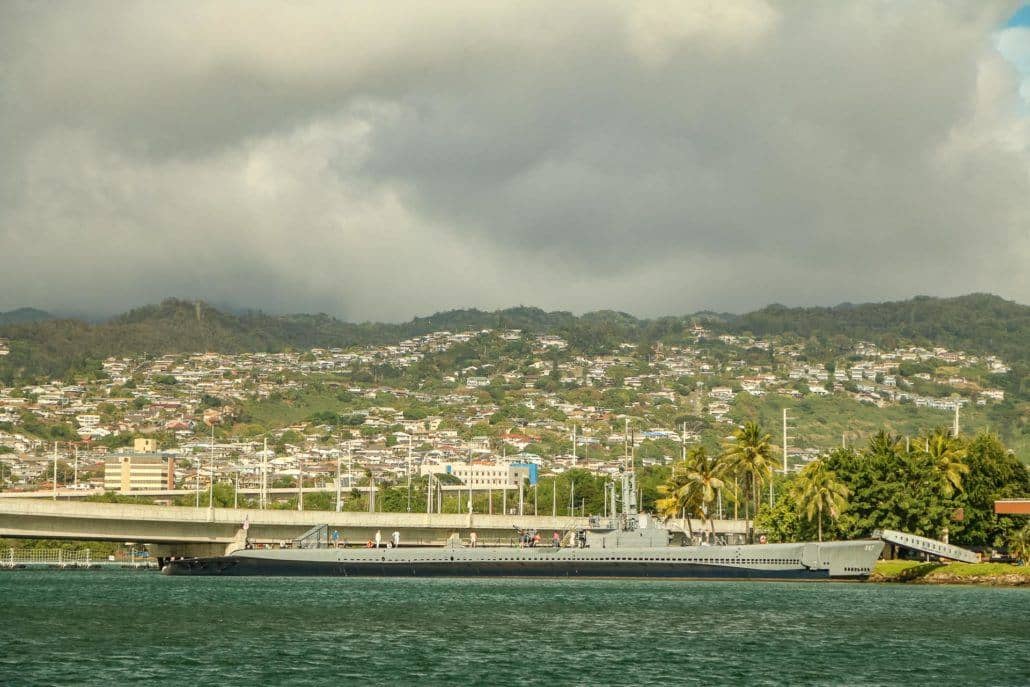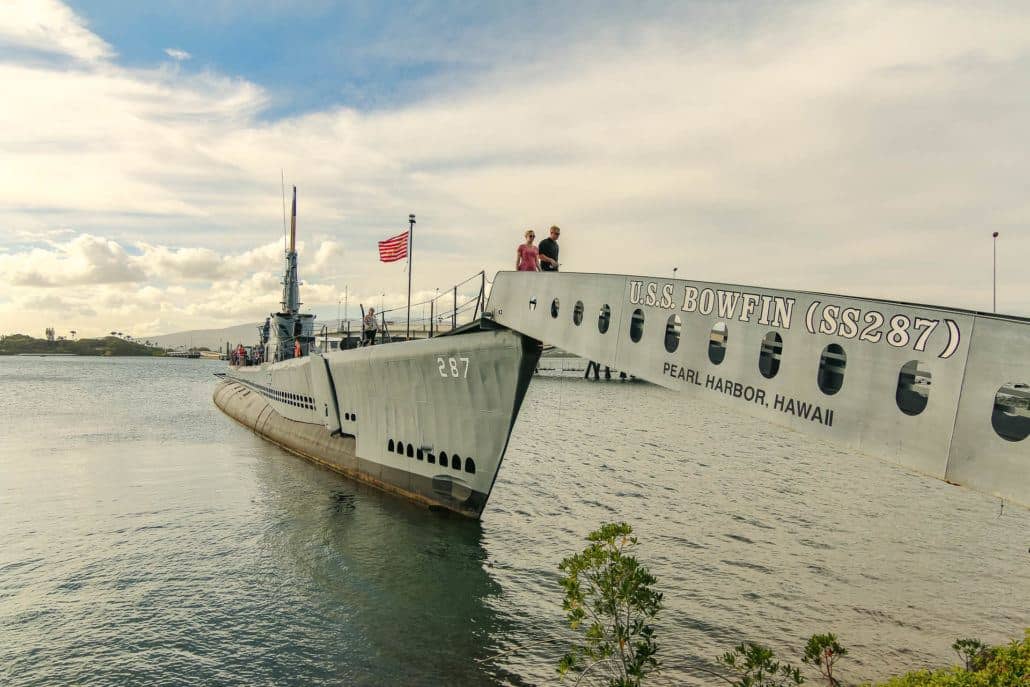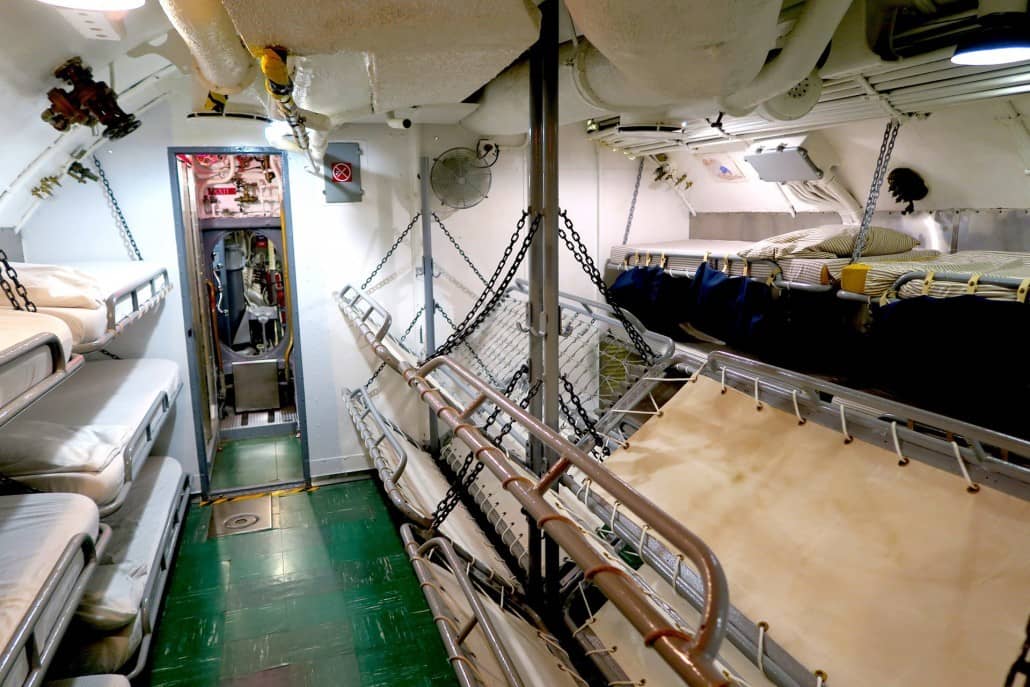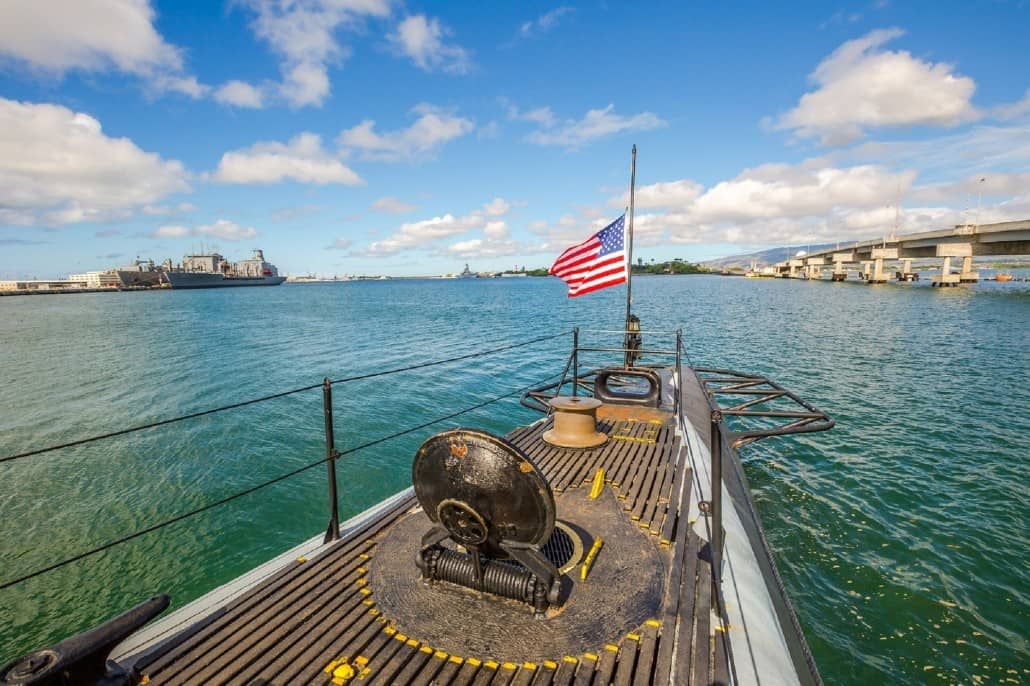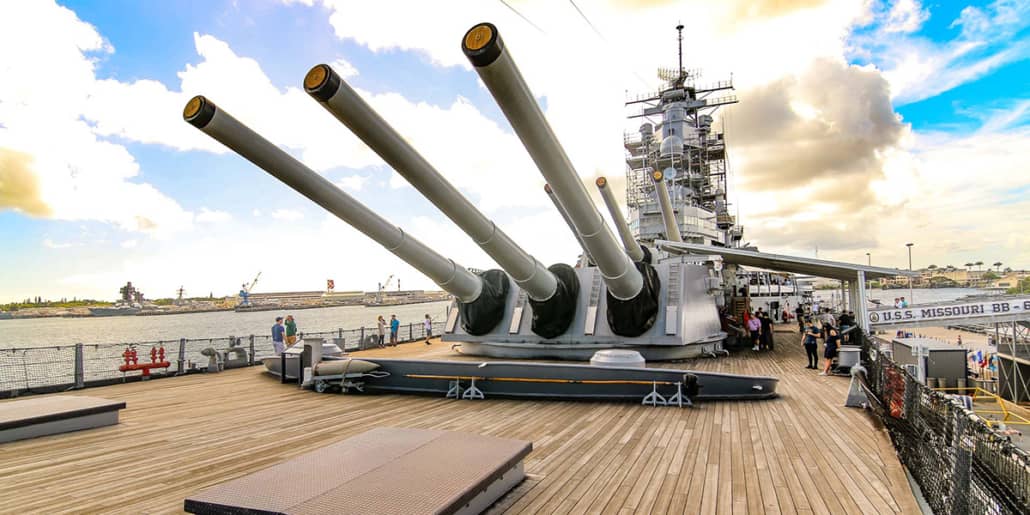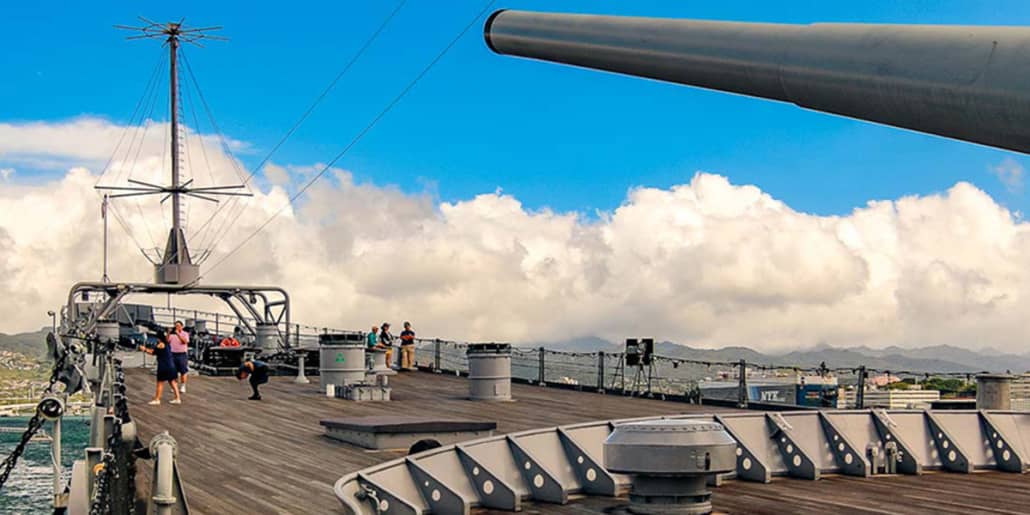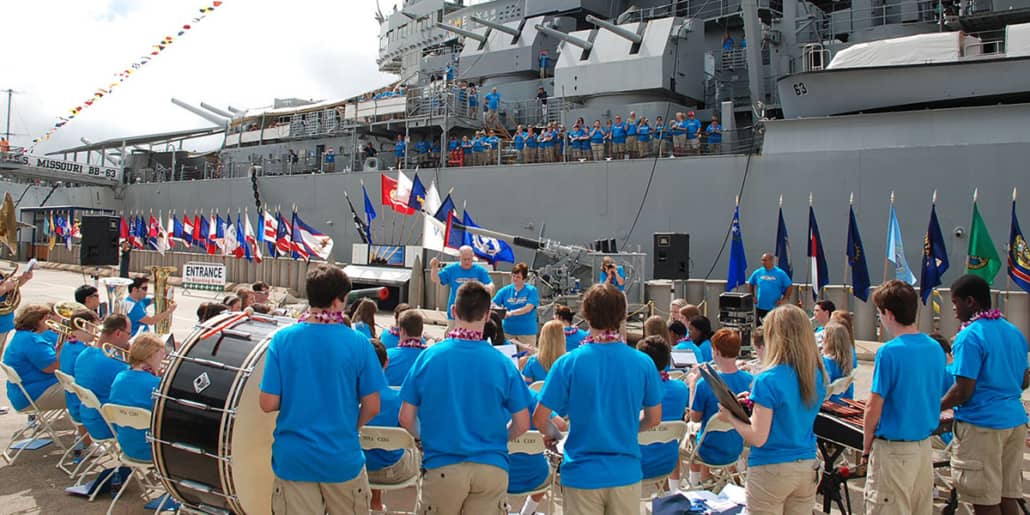 The US Navy's Silent Service (submarine corps) launched on December 7, 1942 a year to the date of the Pearl Harbor Attack, the USS Bowfin which was aptly nicknamed "The Pearl Harbor Avenger" – a fleet attack submarine that completed 9 patrols between 1943 and 1945. When not attacking enemy ships, the Bowfin resupplied the troops in combat areas and rescued those who were in need of medical attention. Tour this incredible sub from top to bottom and view some of the artifacts from other submarines in the museum, including a collection of sub-launched missiles.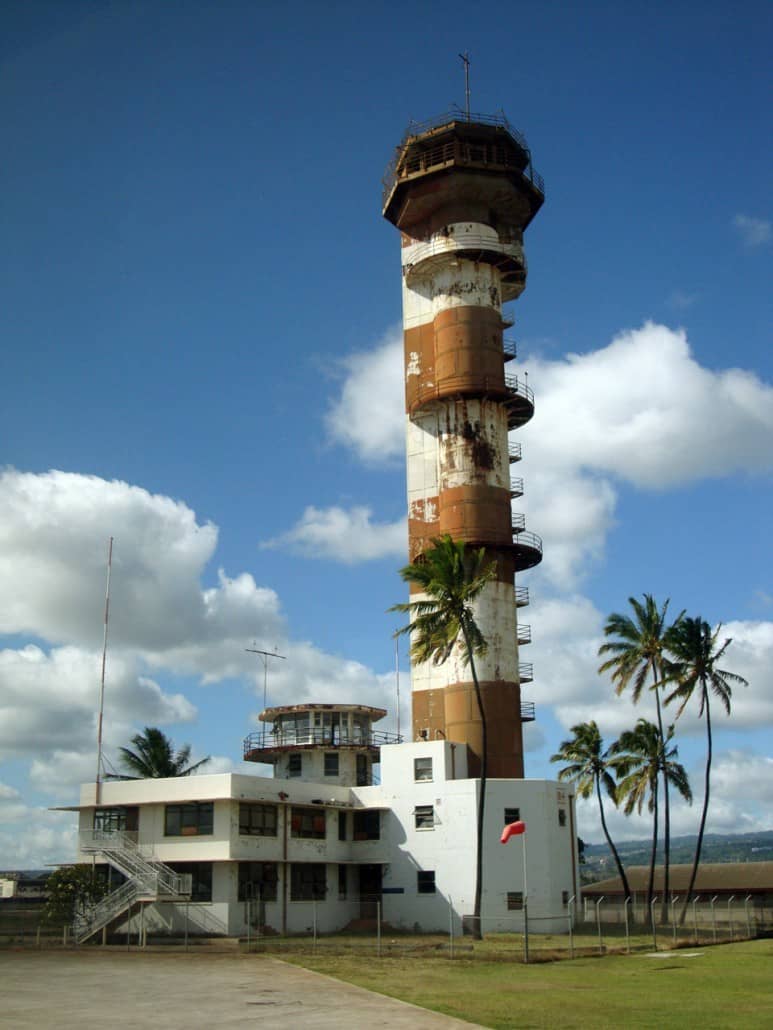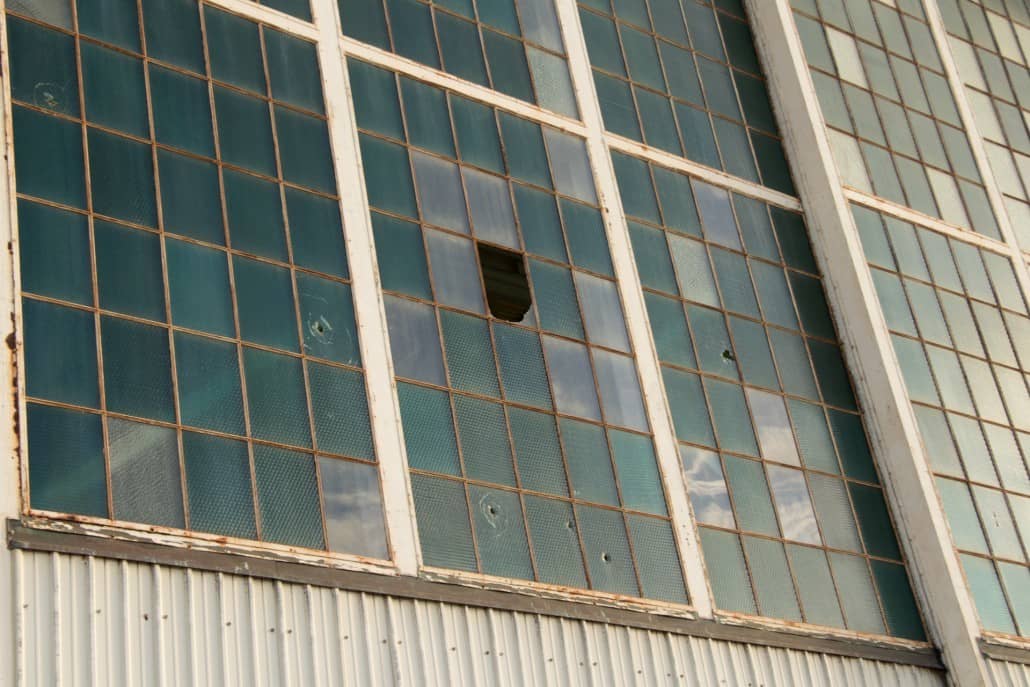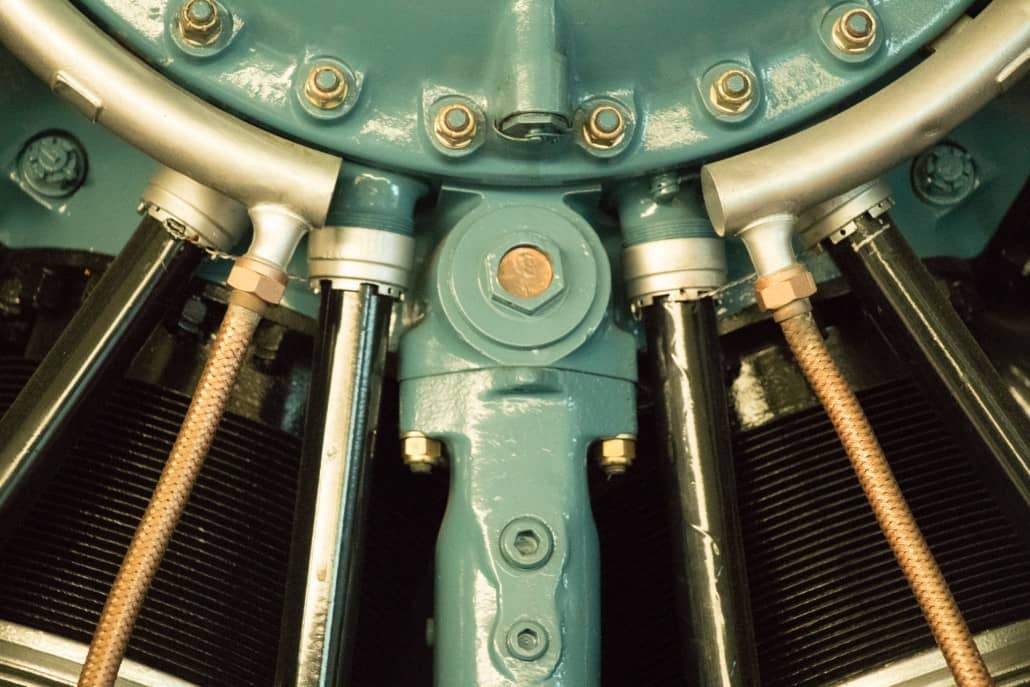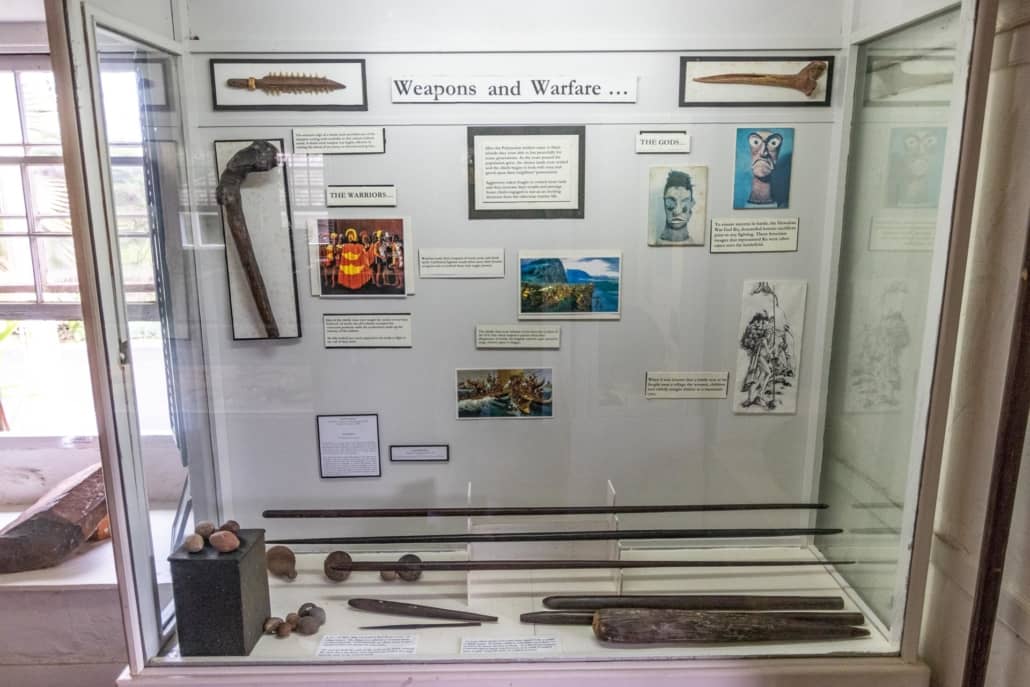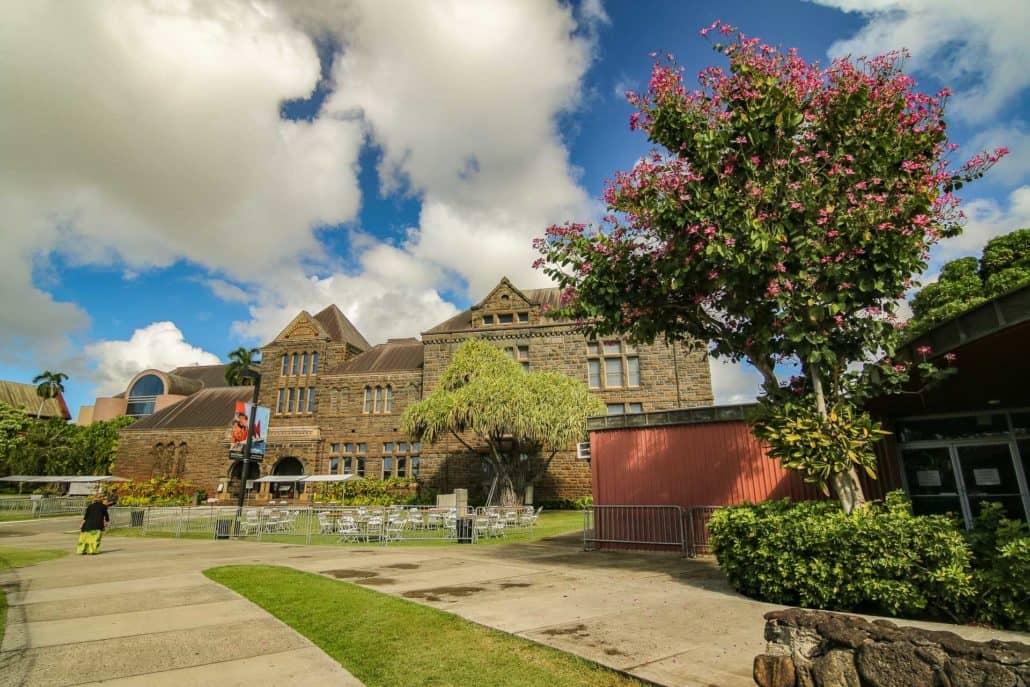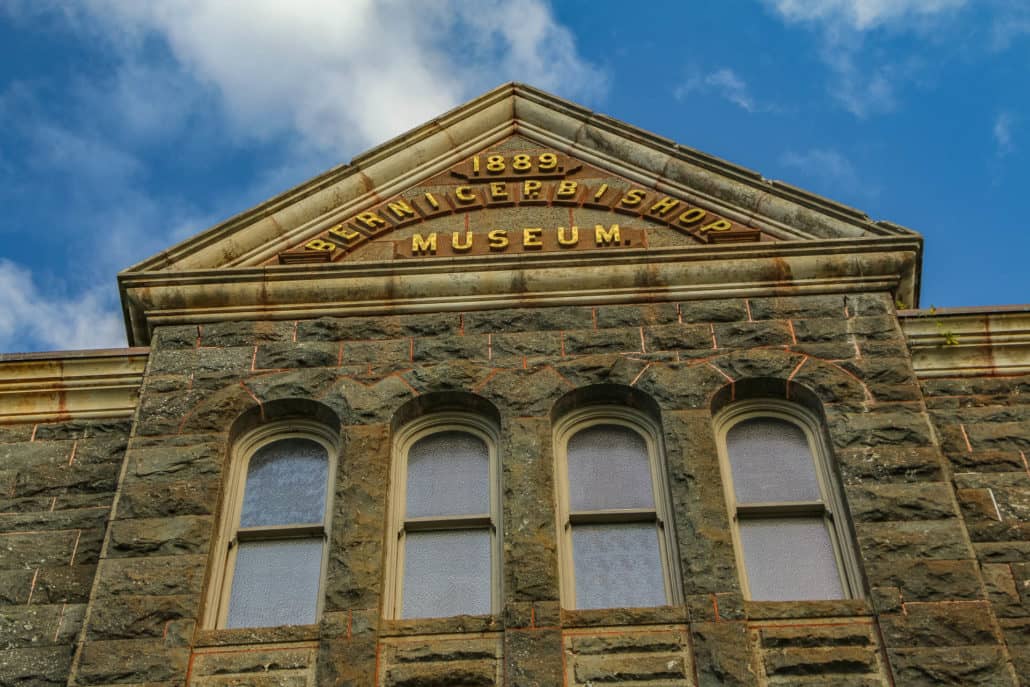 Pearl Harbor Aviation Museum
Set in historic hangars, (that still bear the scars of war), airplanes from the last 80 years are on display. There are a number of interpretive displays, historical artifacts, plane remnants and the actual planes themselves which tell the stories of the pilots and bring their adventures to life. Jets, helicopters, seaplanes and more aviation marvels are there for you to discover too.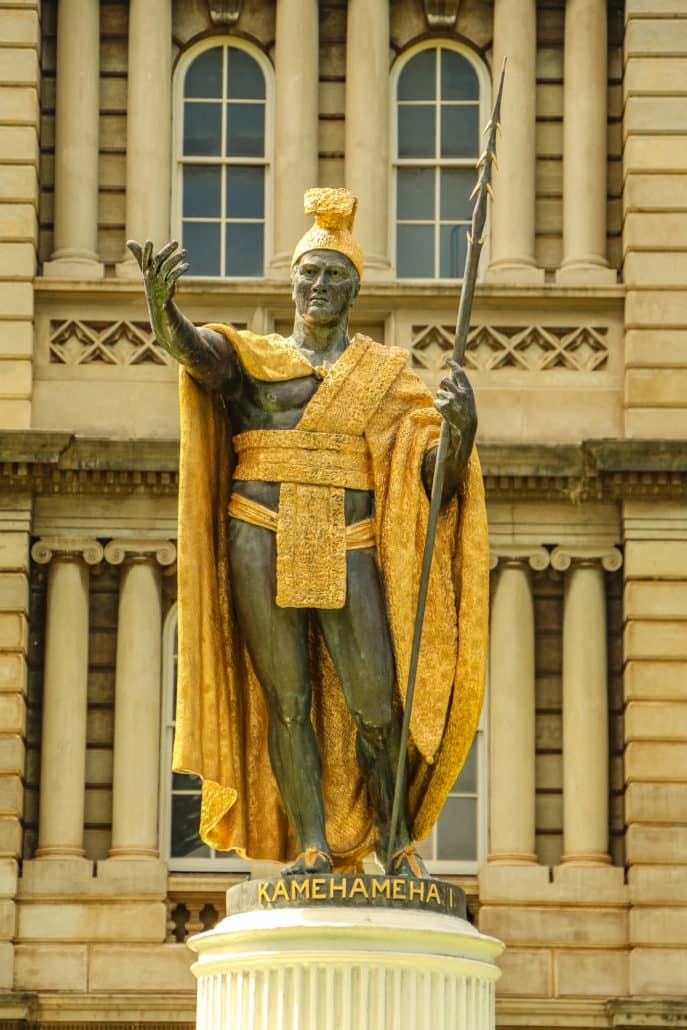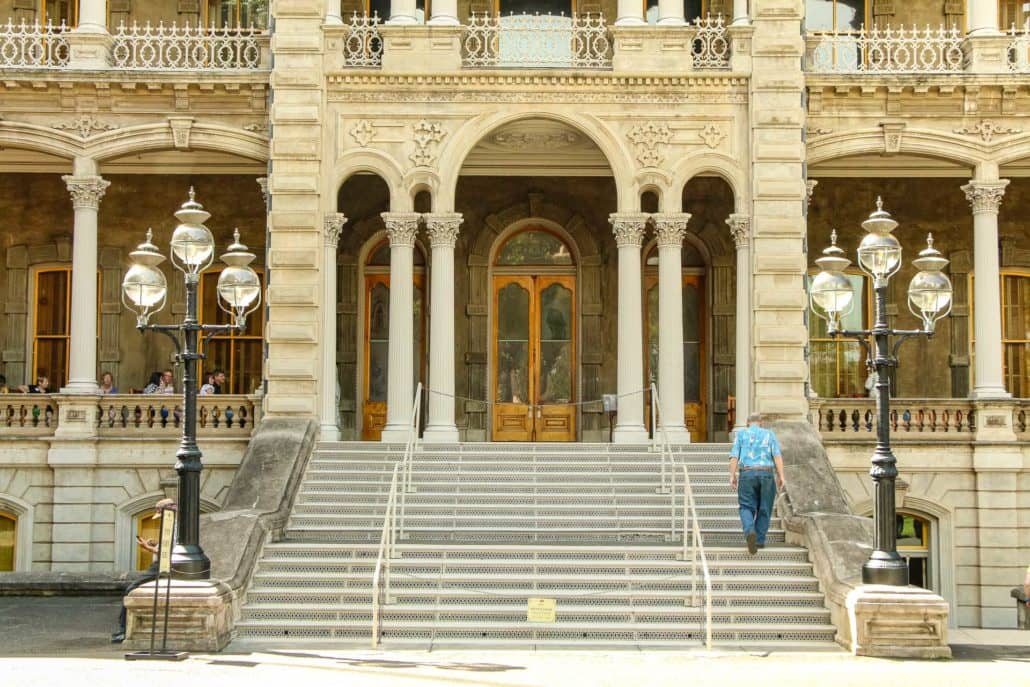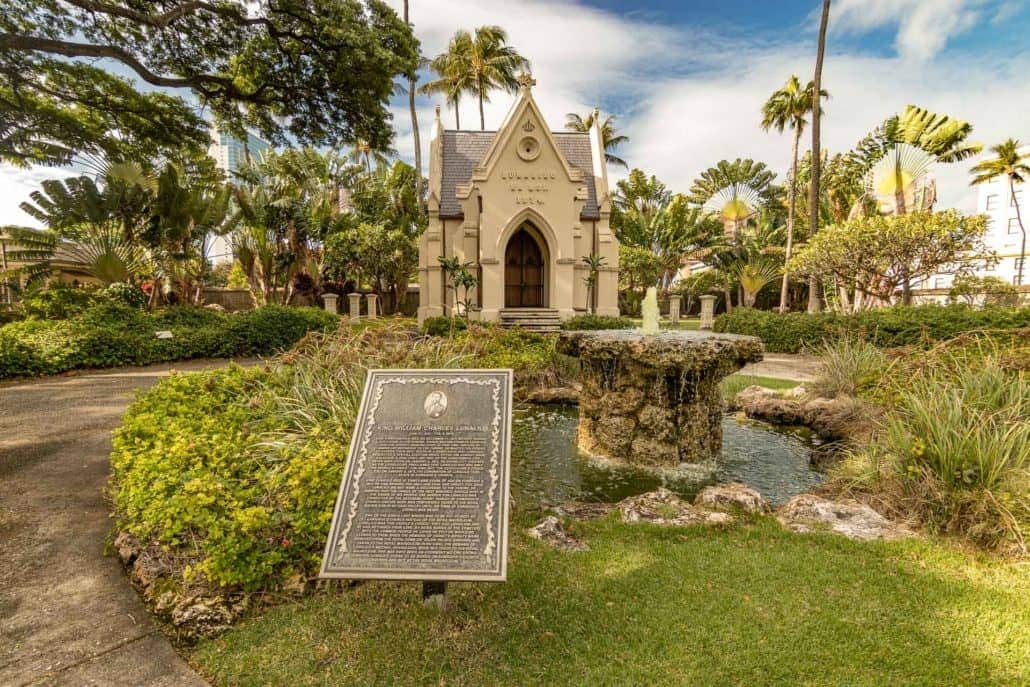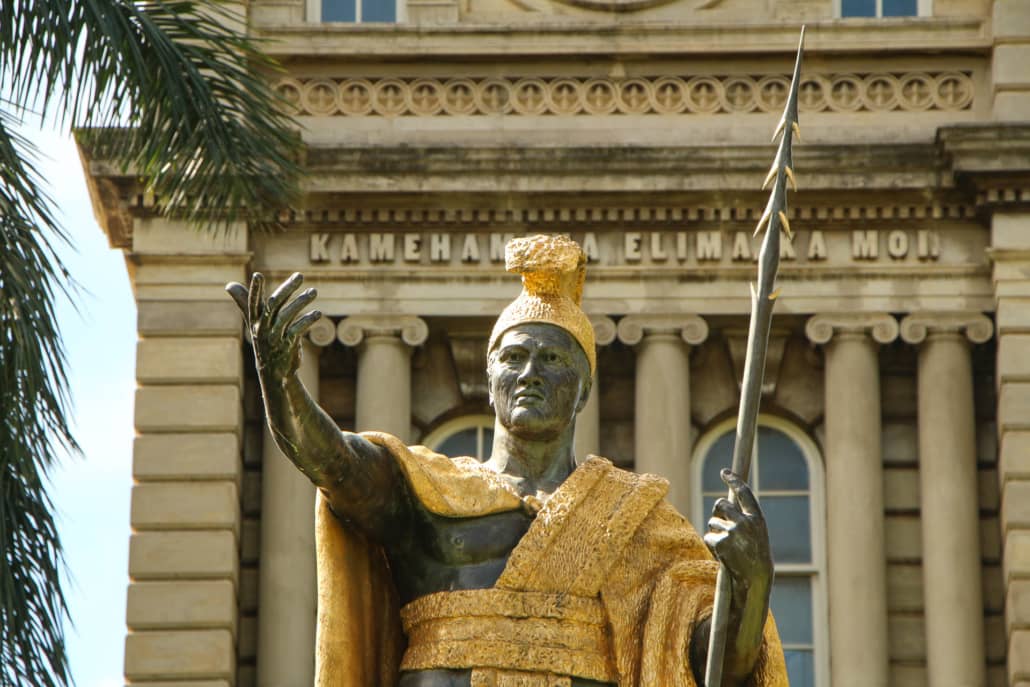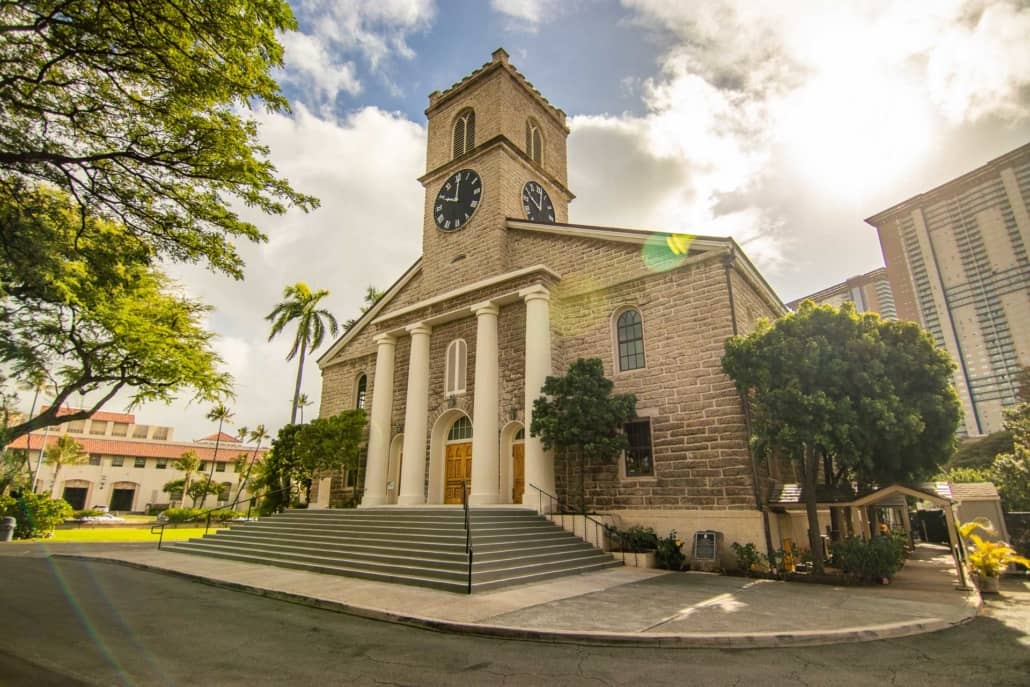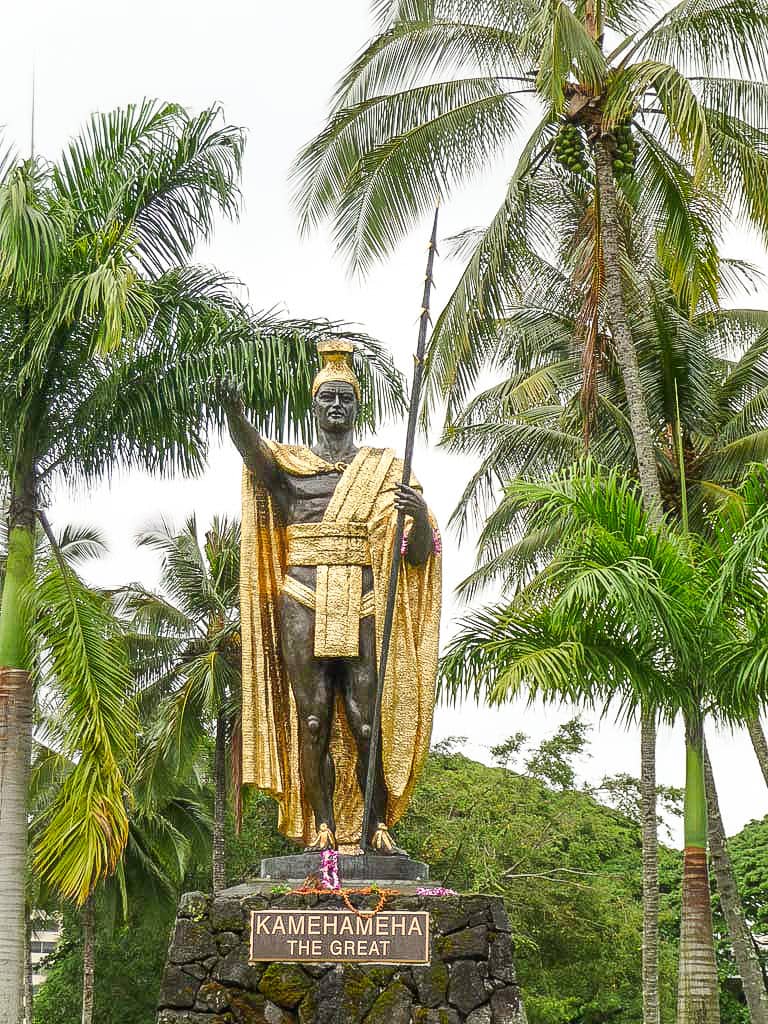 You will also get to visit other popular Hawaiian sites on this tour, including the impressive Iolani Palace, the only royal palace on American soil. You'll also view Kawaiahao Church (the church of Hawaiian monarchs) and one of the oldest standing christian churches in Hawaii. The State Library and Archives, the 18 foot tall statue of King Kamehameha, Honolulu Hale (City Hall), and the quaint Mission Houses are also included on this adventure tour, all while your expert knowledgeable driver recounts the rich history of these Honolulu landmarks.
Frequently Asked Questions
What Sites Will We See?
This tour will bring you to the Pearl Harbor Visitor Center to view multiple museums and exhibits around the national park. We will also take a trip out to the memorial over the USS Arizona and visit the nearby battleship museum, Missouri. Outside of Pearl Harbor we visit Punchbowl Crater and historic downtown Honolulu.
How Long is the Pearl Harbor Tour?
We will spend about 5 hours at Pearl Harbor on this tour.
Does Pearl Harbor Tours Accommodate Large Groups?
Although Pearl Harbor tours are more personable with smaller groups, there isn't a group too large for our team of Pearl Harbor experts to accommodate. Whether you have 1 person or 100, we will work with you to provide the best Pearl Harbor Hawaii tour possible.
Will You Match Competitors' Prices?
Here at Pearl Harbor Tours, the best experience possible for our guests is a top concern. Since we are so confident that we offer the best Pearl Harbor Arizona Memorial tour out there, we will gladly match or beat the price of any identical tour on any of the Hawaiian islands.
Do you Offer Tours from the Nearby Hawaiian Islands?
Can I Get a Refund if I Cancel My Tour?
Absolutely. Although depending on the timing, you will receive only a 50% refund because of the flights. Once we have registered your flights, those can be changed but not canceled and there is $100 fee for each change. There are no refunds for tours canceled within 48 hours of the start date.