Battleships Arizona
&

Missouri – Pearl Harbor Boat Tours
One of the most popular destinations on Oahu is Pearl Harbor. It contains some of the historic sites known as the Pearl Harbor National Monument. This national park contains the Arizona Memorial known for the stark white design over the hallowed ground where the USS Arizona lies with over 1100 sailors and marines still interred inside.
After paying our respects at the memorial, we travel over to Ford Island to tour the US Battleship Missouri. It was here, on the ships deck that the Terms of Surrender which ended World War II were official signed.
Next we will drive through historic Honolulu which is filled with interesting sites such as Punchbowl Crater, King Kamehameha's statue, Iolani Palace and so much more! If you're staying on an outer island (Maui, Big Island, or Kauai) don't miss an opportunity to visit historic Pearl Harbor.
GUESTS LOVE THAT WE HAVE
10 GUESTS OR FEWER PER TOUR
Highlights
Start From Waikiki or Turtle Bay

Over 4 hours to explore the Memorial, Battleship & Visitor Center

Movie and Boat ride to USS Arizona Memorial

Explore the floating museum that is Battleship Missouri
See all parts of the ship, including the Surrender Deck where the treaty to end the war was signed

Take a moment to honor the fallen at Battleship Oklahoma Memorial

Drive through Punchbowl Crater home to the National Cemetery of the Pacific

Visit downtown Honolulu with itʻs historic buildings. Stop near Iolani Palace and see the King Kamehameha Statue
Tour Description
Our small-group tours of 10 passengers or less start with hotel pickup in Waikiki daily. (For Turtle Bay hotels, please check the schedule. Ko Olina use our group tours.)
Your friendly tour guide will drive you all around Honolulu in our very comfortable, Mercedes sprinter vans. We take you directly to Pearl Harbor where you will spend almost 4.5-hours exploring the areaʻs attractions.
The first stop is the Visitor Center where you can interact with various exhibits at the museums before entering the theatre to watch a documentary. After the film, a Navy launch will take you on a short boat tour on itʻs way out to the Arizona Memorial. You will have about 15-minutes to enjoy the view and pay your respects. You will see nearby, along battleship row, Missouri. The next stop on our tour.
Battleship Missouri, a floating museum marks the end of the war on itʻs famous Surrender Deck. Here the articles to end the war with Japan were signed when the ship was anchored in Tokyo Bay. You will have the opportunity to explore the inside of the "Mighty Mo" multiple decks, galleys, rooms and guns. You can easily get lost inside this huge ship so having a guide is great!
Afterward, we head out from the harbour for a great view of the city from Punchbowl. We drive through the Cemetery of the Pacific on our way to our final stop in downtown Honolulu to check out the King Kamehameha Statue and other nearby historic buildings.
We return you to your hotel and condo after a wonderful 7-hour experience. Throughout the tour, if you are hungry, food is available on the dock or back at the Visitor Center. At the Visitor Center, you will be offered an audio-app for use to hear in greater detail explanations about the places you visit. Available in 9 languages.
Please ask us here if you have any questions.
Schedule & Duration
Sample Schedule For 7-Hour Tours Starting On Oahu
(Subject to change depending on Pearl Harbor Ticket Time)
| | |
| --- | --- |
| 6:30 AM | Pick up from your Waikiki or Turtle Bay Hotel / Condo |
| 7:15 AM | Arrive at the Visitor Center At Pearl Harbor |
| 8:00 AM | Enter The Theatre To Watch A Documentary Film |
| 8:30 AM | Head across the the harbor to visit Arizona Memorial |
| 9:15 AM | Explore the museums and exhibits with your guide |
| 10:15 AM | Head over the bridge onto Ford Island |
| 10:30 AM | Board the Battleship Missouri to explore itʻs decks |
| 12:00 PM | Take some time for refreshments and food. |
| 12:15 PM | Leave the harbor area to drive up to Punchbowl Crater for an elevated photo opportunity |
| 12:45 PM | Visit & See Historic Downtown Honolulu including the Kamehameha Statue, Capitol Building, Iolani Palace & more. |
| 1:30 PM | Return to your Waikiki, Ko Olina or North Shore Hotel |
Availability
Our tours operate on Tuesdays, Wednesdays, Thursdays, Fridays, and Saturday from Waikiki, except for December 7th each year. On this day, commercial operations in the park are paused to allow for ceremonies to commemorate the "day that will live in infamy" and honor those who were killed during the attack.
Tours from Ko Olina on Thursday. Check for it here.
For those staying on the North Shore at Turtle Bay, tours are offered on Wednesdays, Thursdays, Fridays and Saturday.
Attire
Dress comfortably but please remember that shirts and shoes are required on the USS Arizona Memorial; swimsuits not permitted. Bags are not allowed in Pearl Harbor Visitor Center but if needed may be checked and stored for $5.00 per item.
Cancellation Policy
In the event of cancellation or request change to your reservation, please note the following.
Tours originating from Oahu
, there is no charge for date change or tour change based on tour availability but must be made 72 hours prior to the original tour day. No refunds issued for any tours within the 72-hour period, prior to the start of your tour.
No stop is guaranteed to be operating on the day of your tour. We have no control of Navy and Army operations which may result in the closure of Ford Island or the boats going to the Arizona Memorial without notice. In the event of this occurring, our guides will make up for it in a variety of ways so your experience is always worthwhile.
Special Instructions
This tour includes transportation on the island of Oahu and entrance to Pearl Harbor attractions.
No bags allowed at Pearl Harbor
Government Issued ID required for Ford Island entry
No camera lenses longer than 6 inches at Pearl Harbor
Bring A Reusable Water Bottle (filling stations available)
Camera
Reef Safe Sunscreen, hat, sunglasses
Wear comfortable shoes
Leave your swimsuit at home
Dress comfortably & check the weather
No host lunch available at Visitor Center and USS Missouri
** Due to ceremonies honoring the attacks of 1941, we will not operate tours to Pearl Harbor and the USS Arizona Memorial on December 7, each year. **
100% refunds on all tours (tours with flights must purchase the insurance).
Upgrade to a private tour for as little as $100 / person.
Small group tours at or below CDC recommendations.
Rigorous cleaning protocols are in effect now.
Support a small local Ohana (family) tour company.
BATTLESHIP MISSOURI
&

USS ARIZONA TOUR FEATURES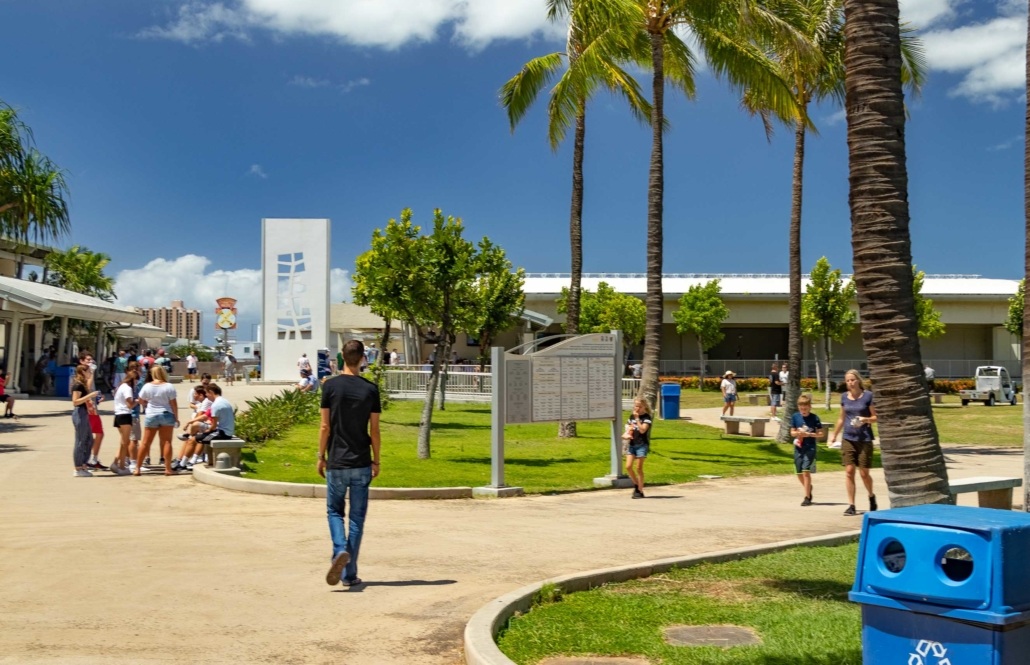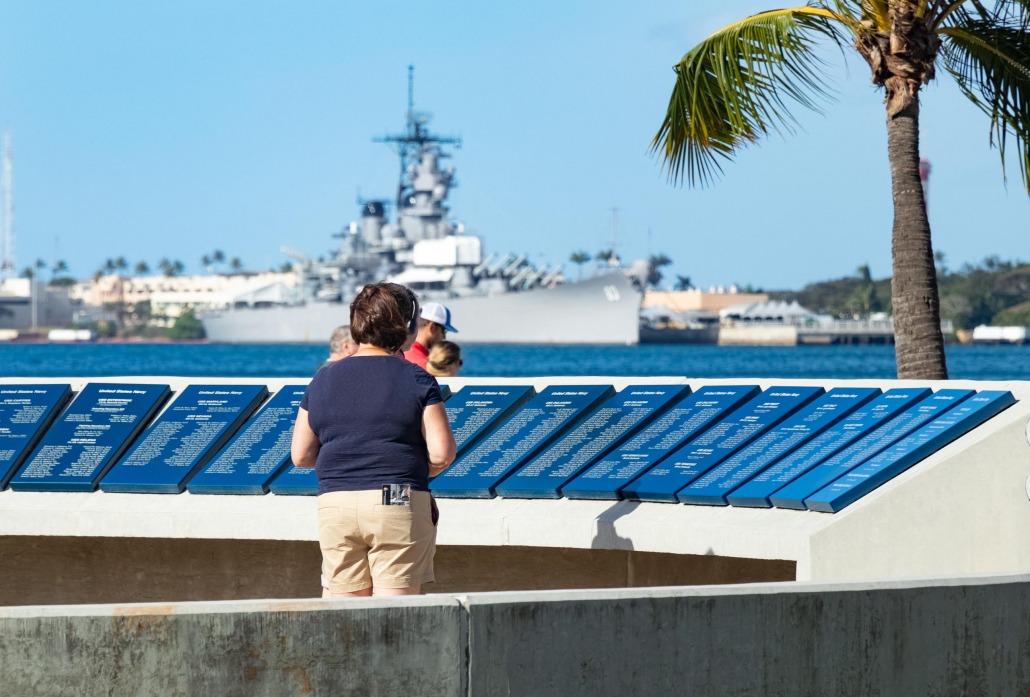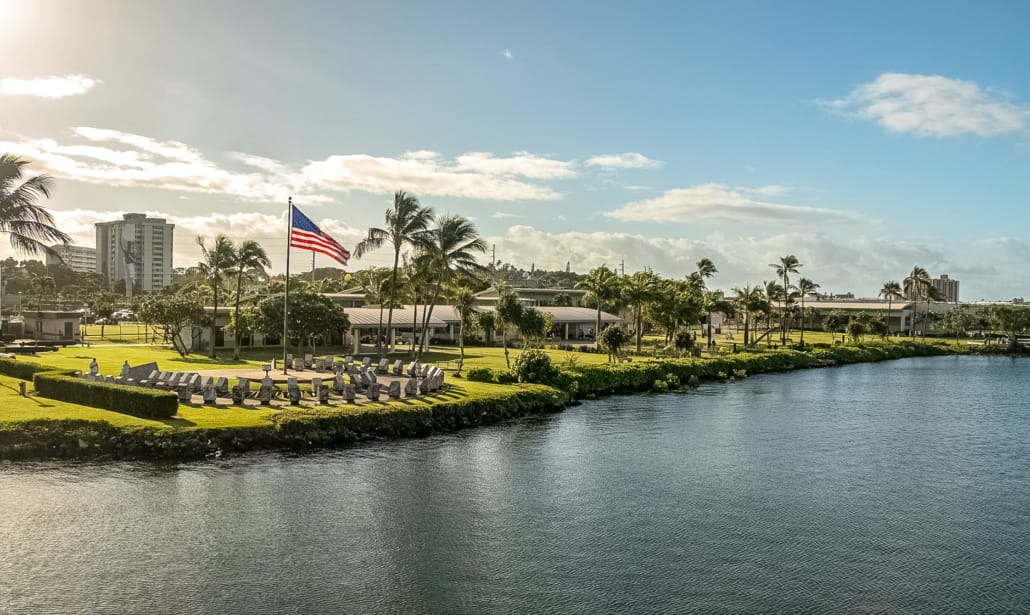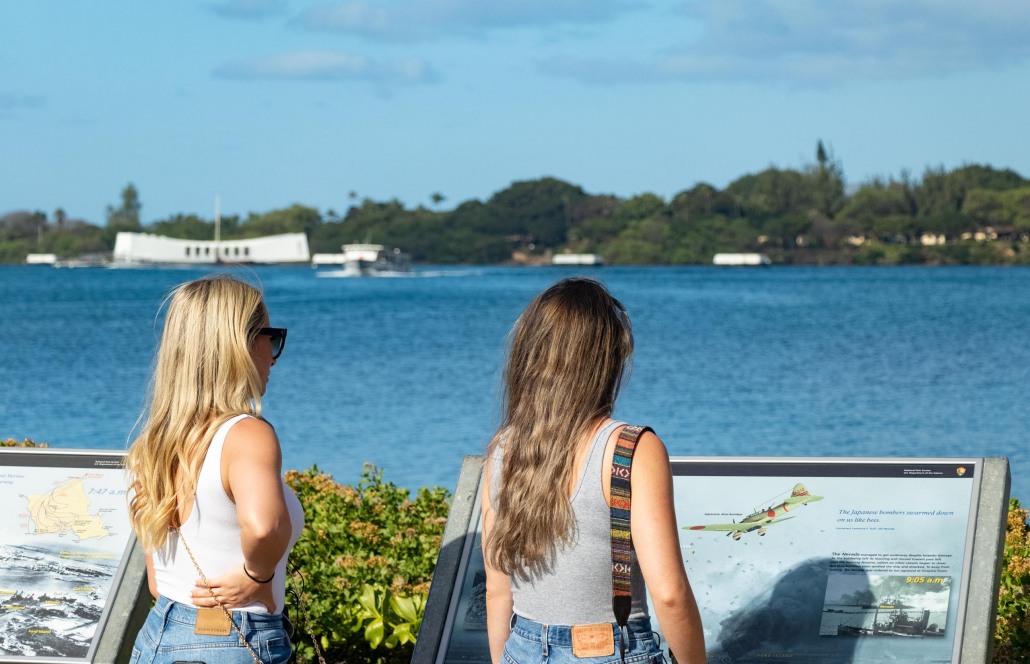 Pearl Harbor Visitor Center
We take some time at the start of our tour to explore the Pearl Harbor Visitor Center. The National Monument run by the National Park Service contains a number of exhibits and displays across a couple of museums dedicated to the United States' participation in World War II. Within the museums, there are many interactive pieces, maps, and ship models as well as some incredible film footage to enjoy.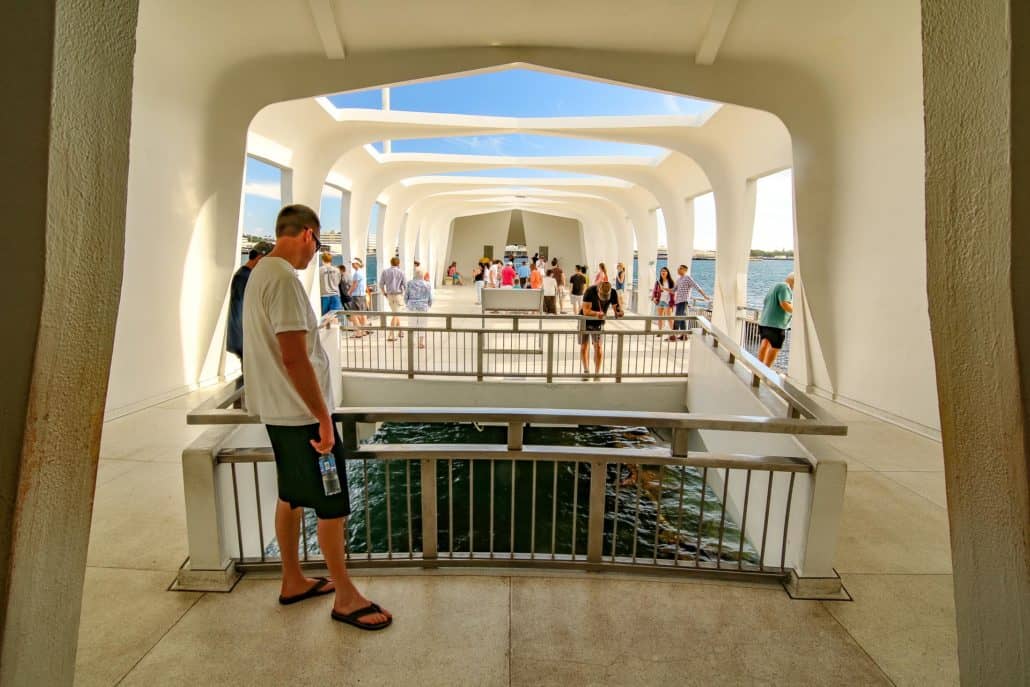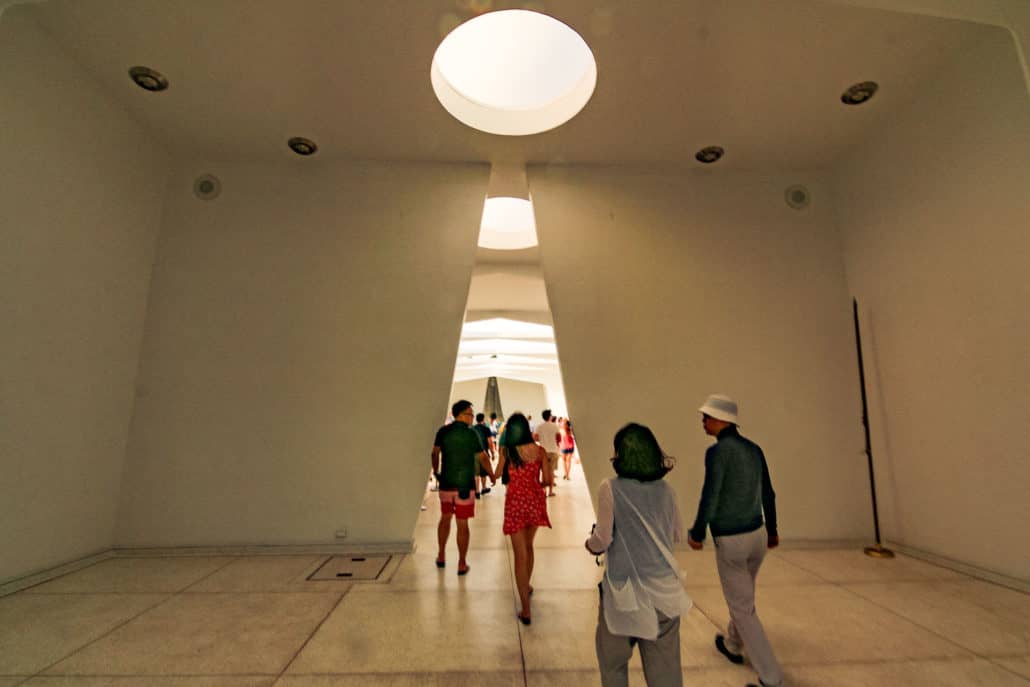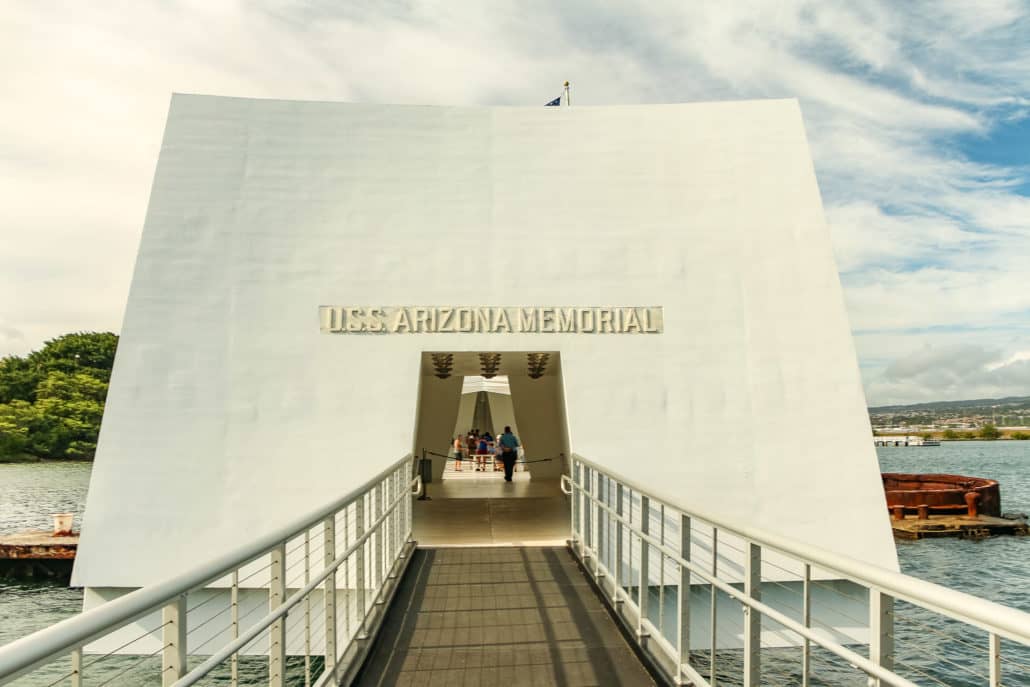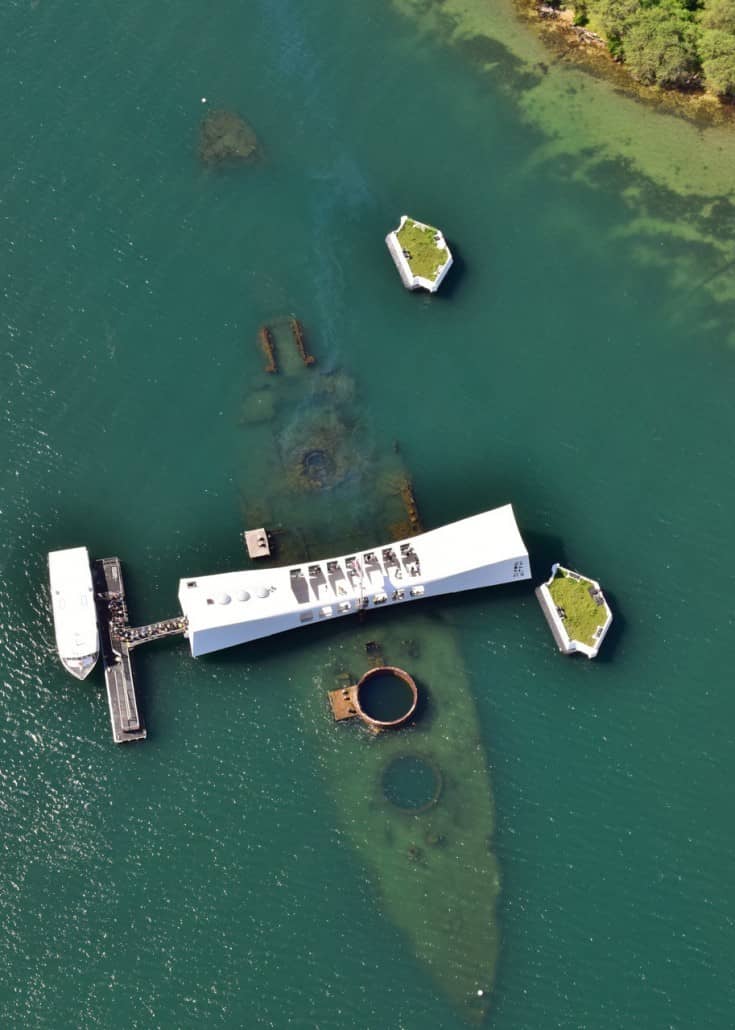 USS Arizona tour portion of your visit to Pearl Harbor is a personal experience and a time of quiet reflection. It starts with a 23-minute documentary that includes historical footage in the theatre before boarding a Navy boat. The Navy then will take you out to visit the Arizona Memorial, the final resting place of over 1100 sailors and marines who perished during the Japanese attack on Pearl Harbor over 75 years ago.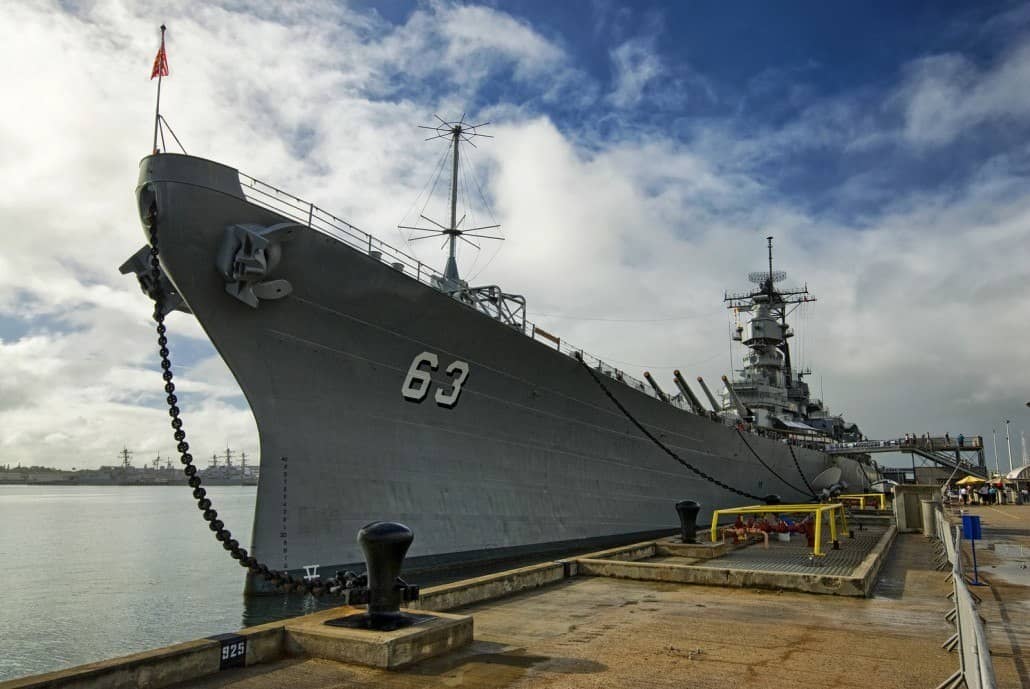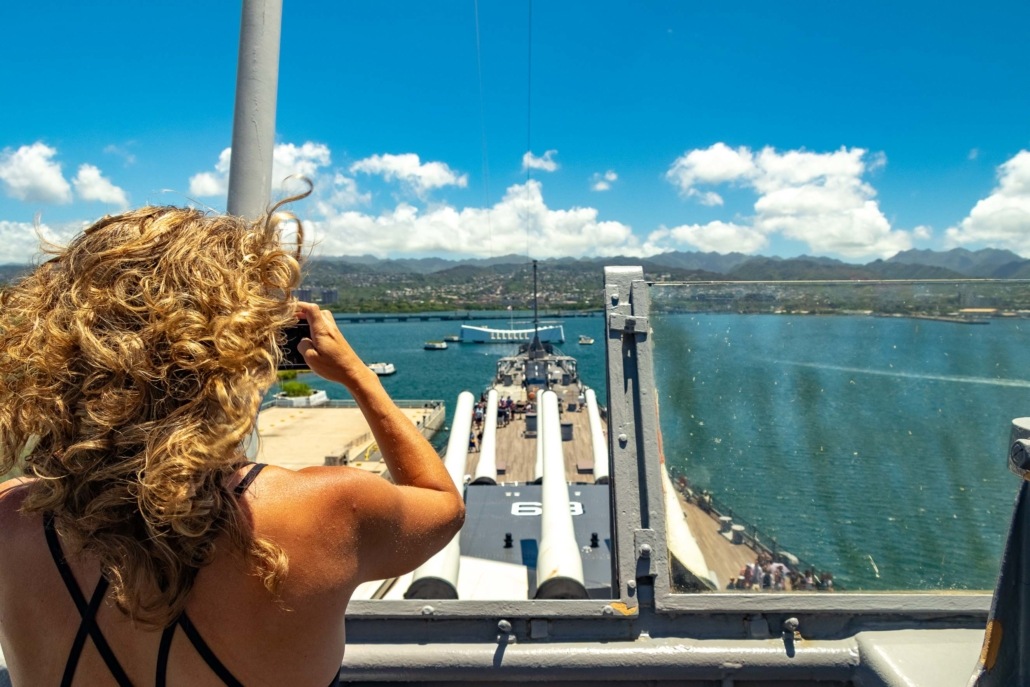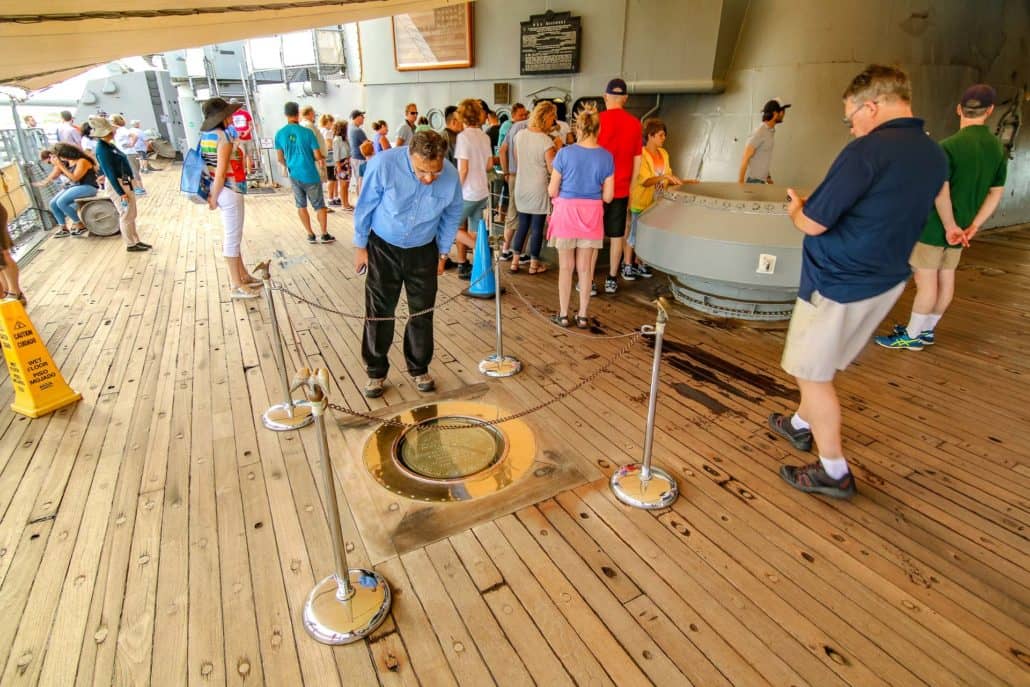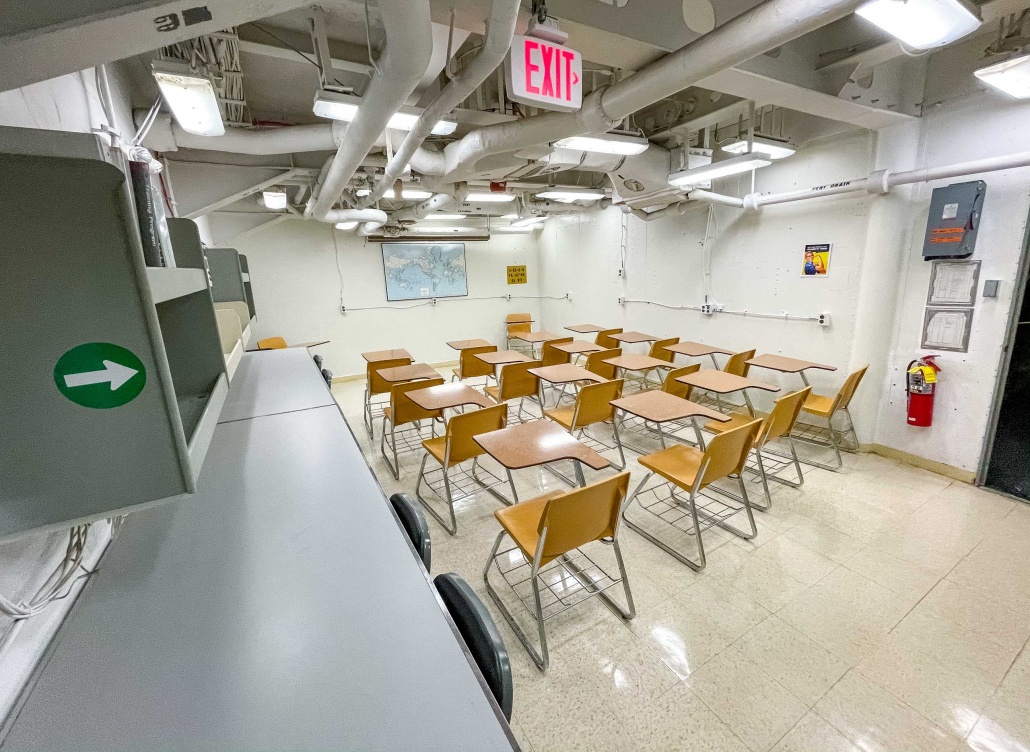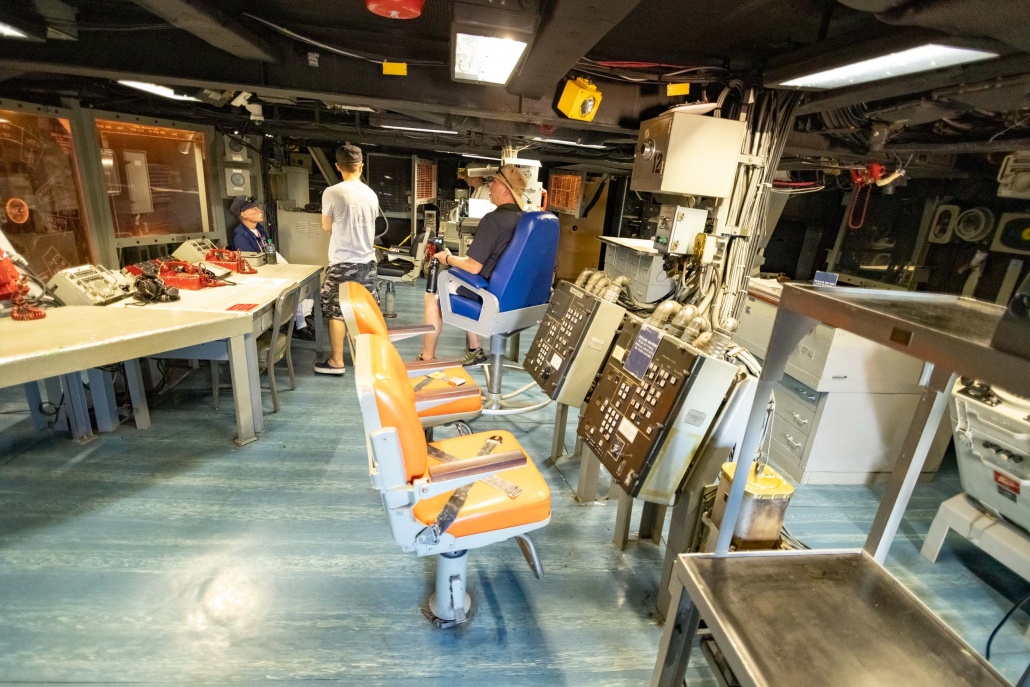 Board Battleship Missouri
After a visit to the memorial that marks the beginning of the United States involvement in the war, the tour takes you to the battleship where the surrender documents that ended the war with Japan were signed. On the "Mighty Mo", docked near Arizona along battleship row, you can explore a number of decks and go inside to see how sailors and marines lived and worked. Your tickets to board Missouri are included.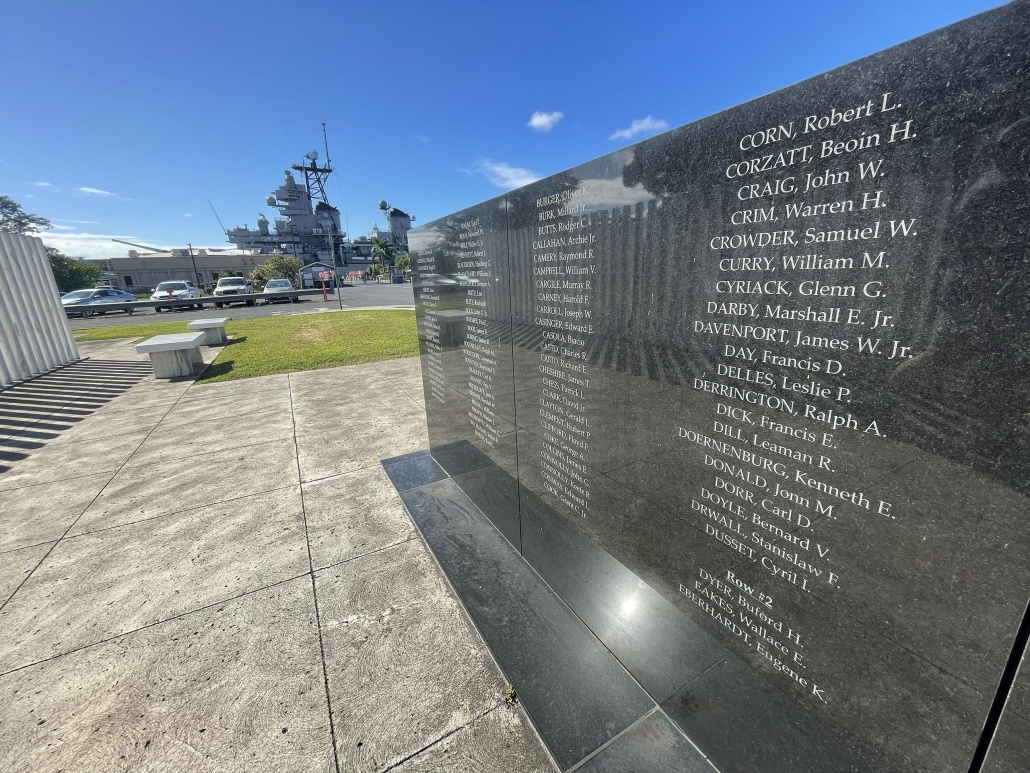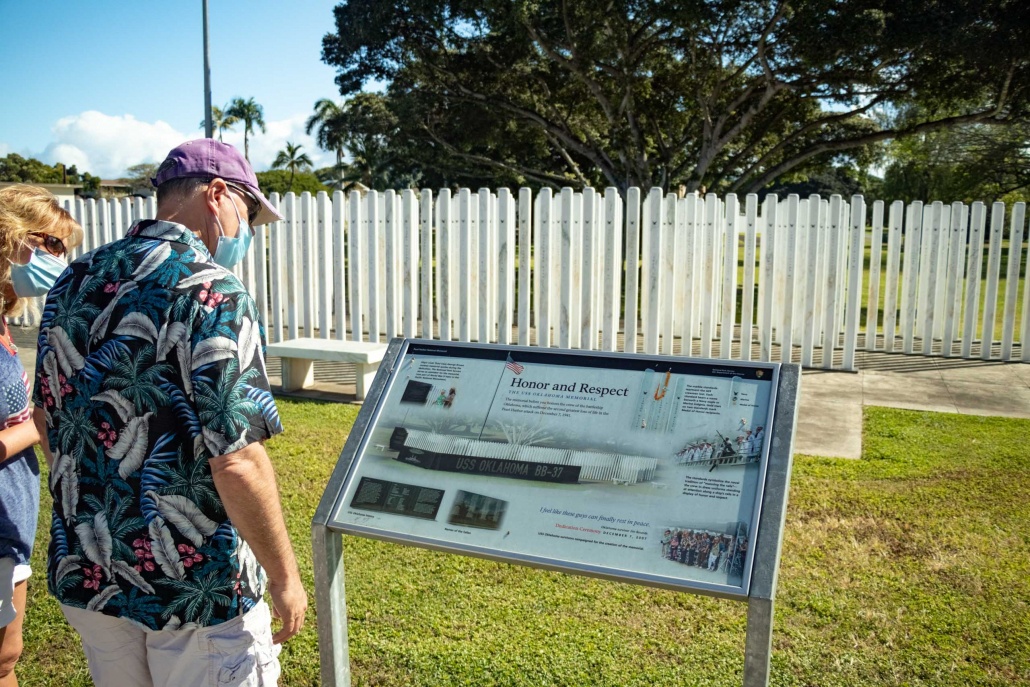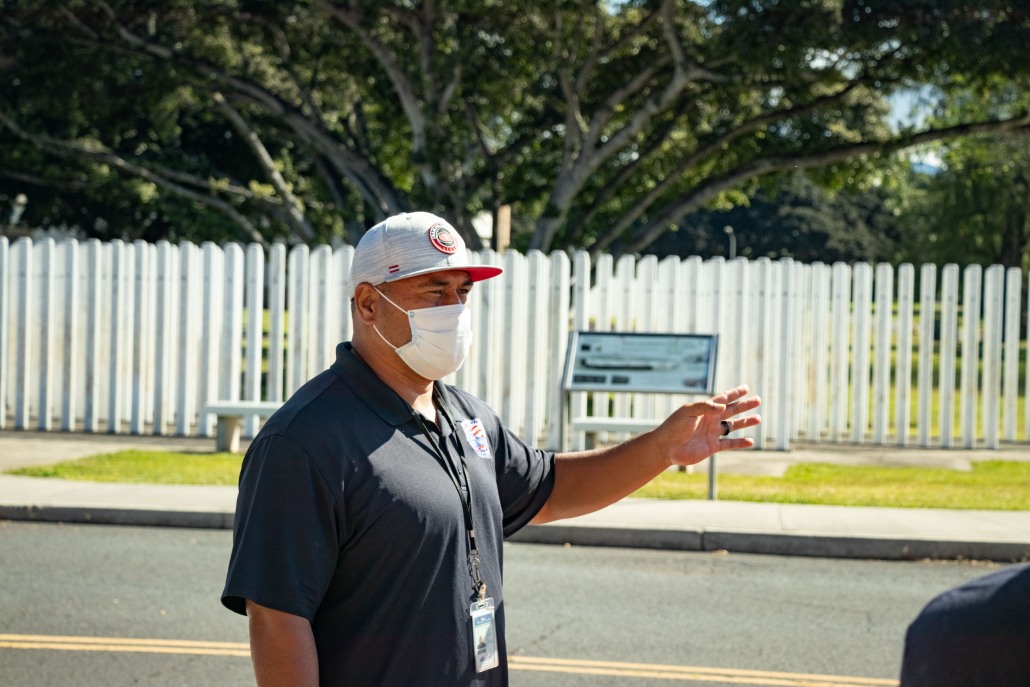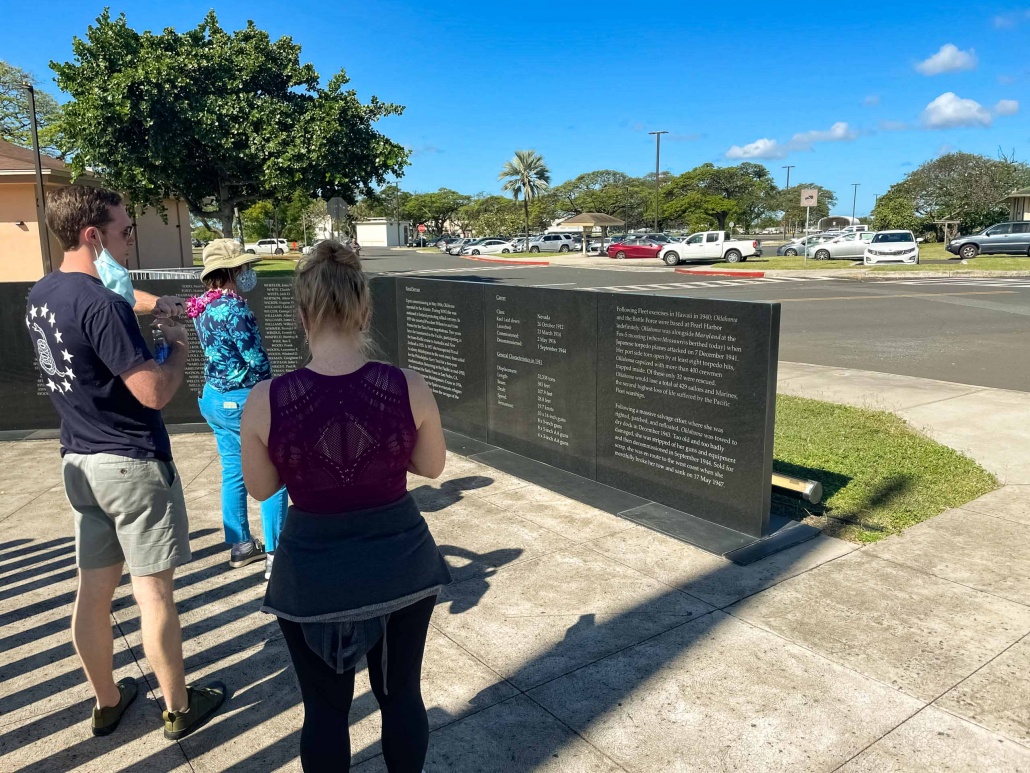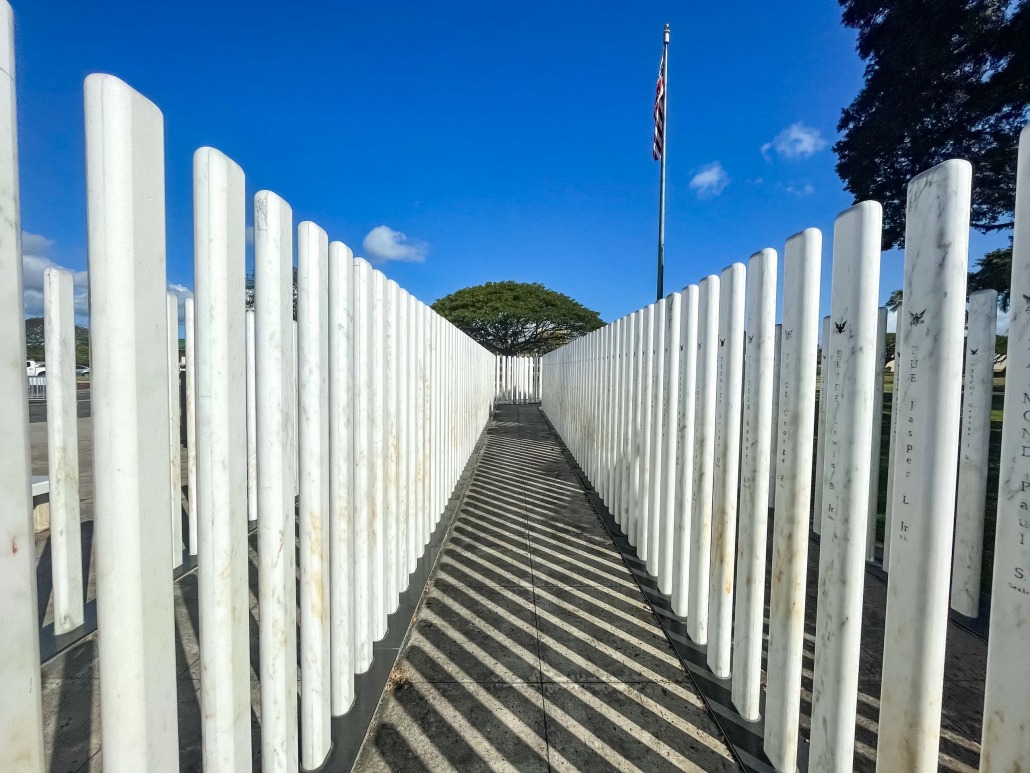 Our small group tours take a moment to visit the Oklahoma Memorial, just outside the gates of Missouriʻs pier. This often seen but rarely visited small memorial honors the fallen from the Battleship Oklahoma, who like those on the Arizona, died on Dec. 7th. This area was where a makeshift hospital was set up, not far from the oil-filled, burning waters, that these sailors had to swim through to escape their crippled ship.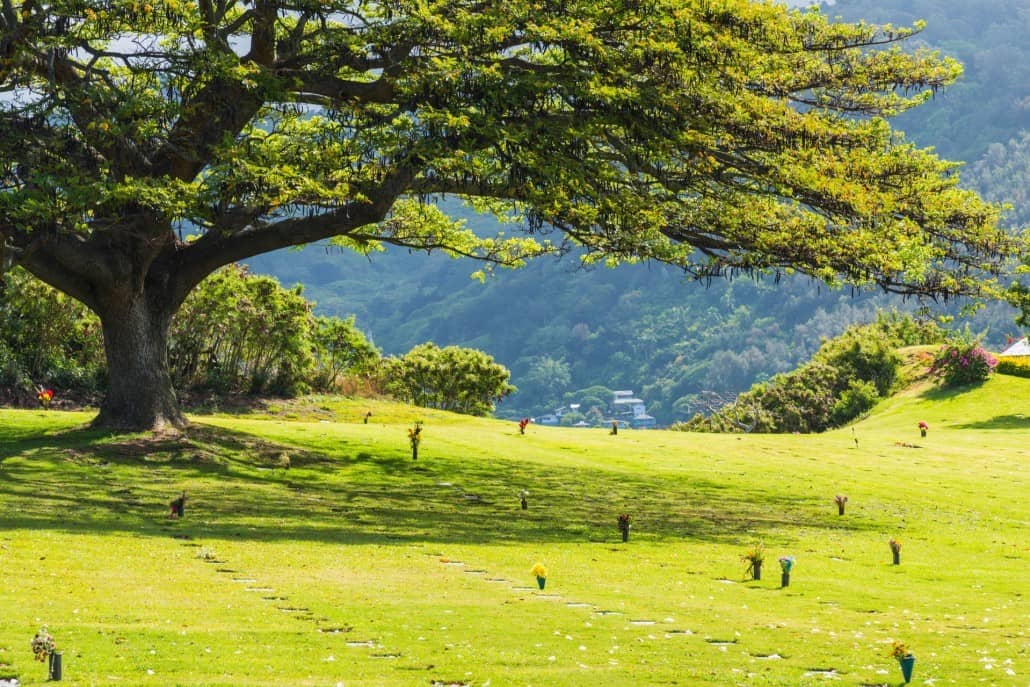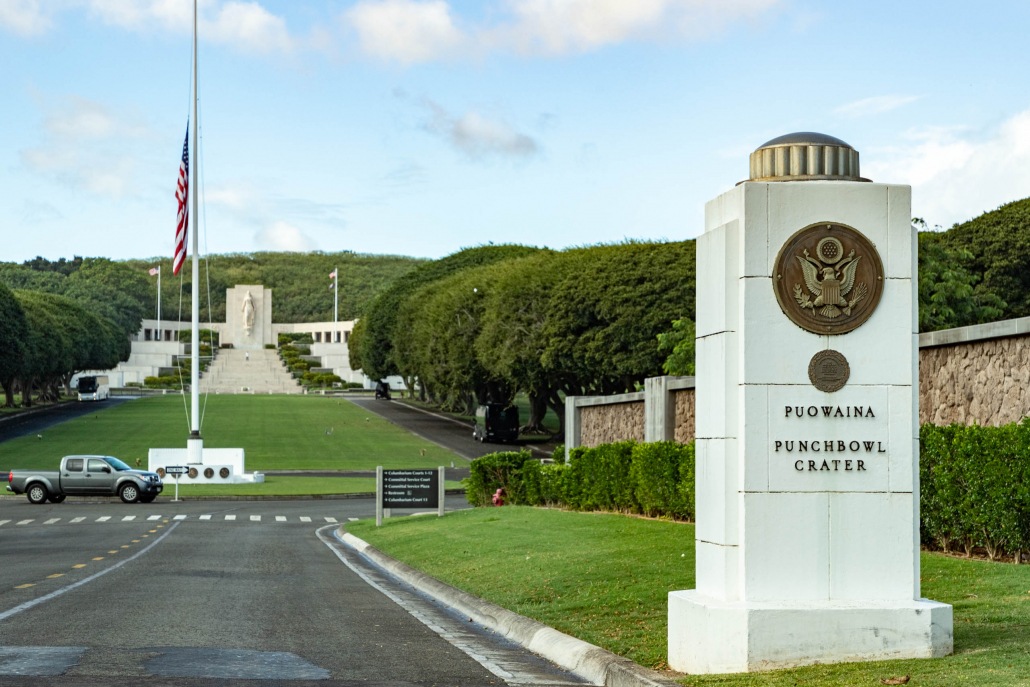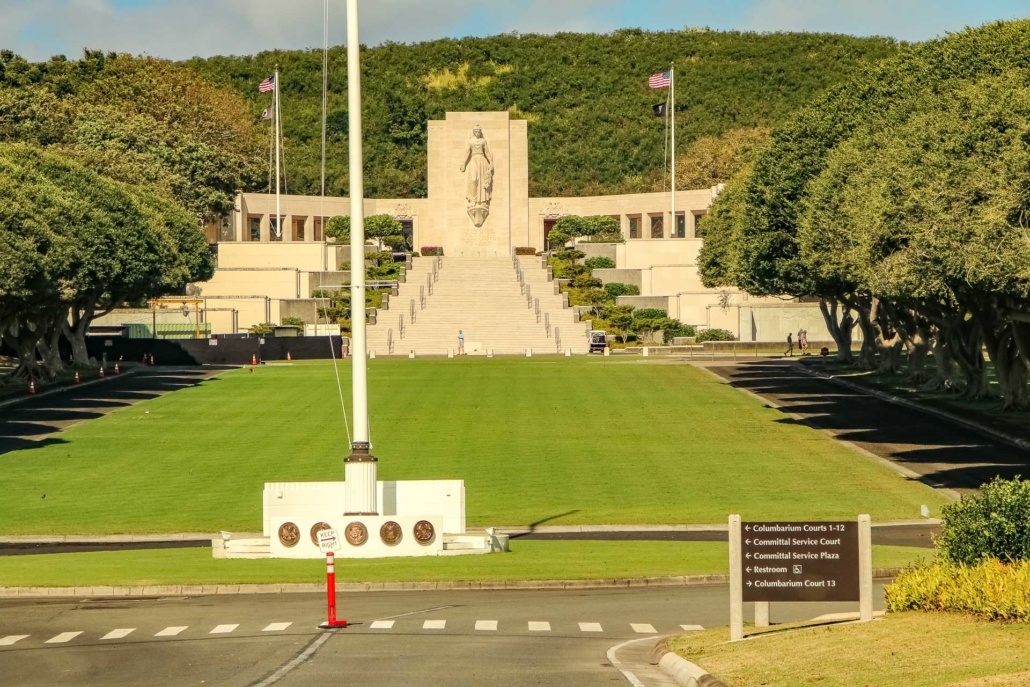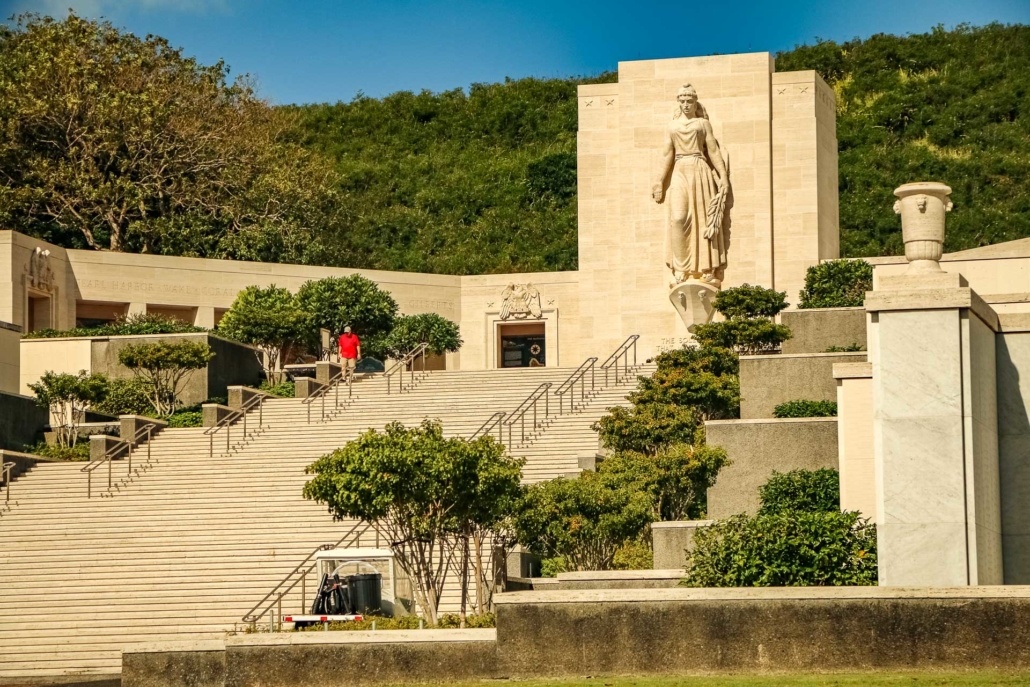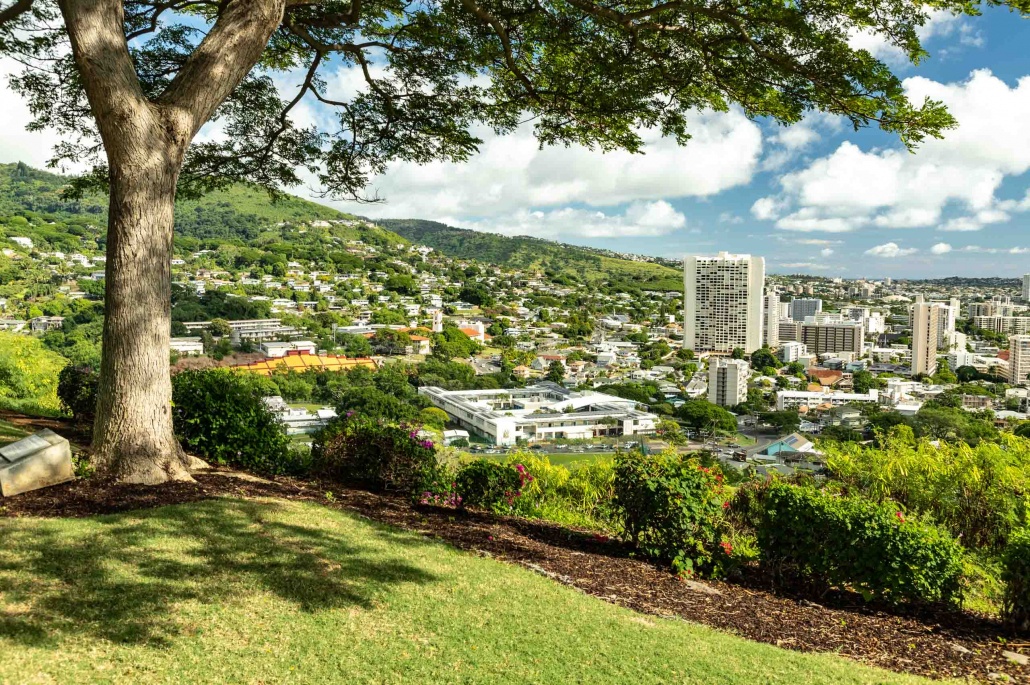 National Cemetery Of The Pacific At Punchbowl
Over 38,0000 people are buried inside Punchbowl Crater, located in Honolulu. Soldiers & sailors from World War 2, Vietnam and Korean wars as well as MIA are honored here. We donʻt stop in the cemetery but we do drive through for you to view. We stop outside the grounds to take in the beautiful views of Honolulu from this elevated position.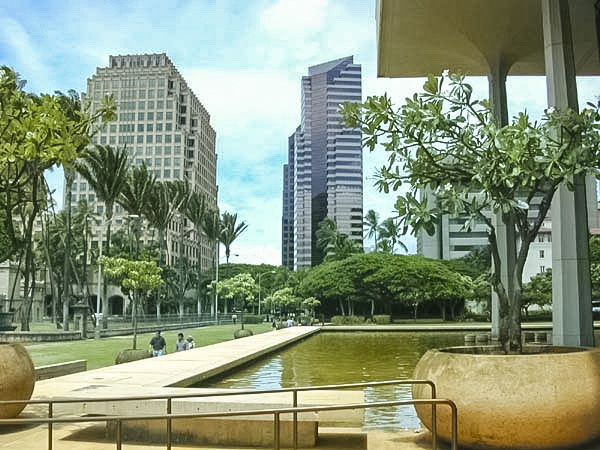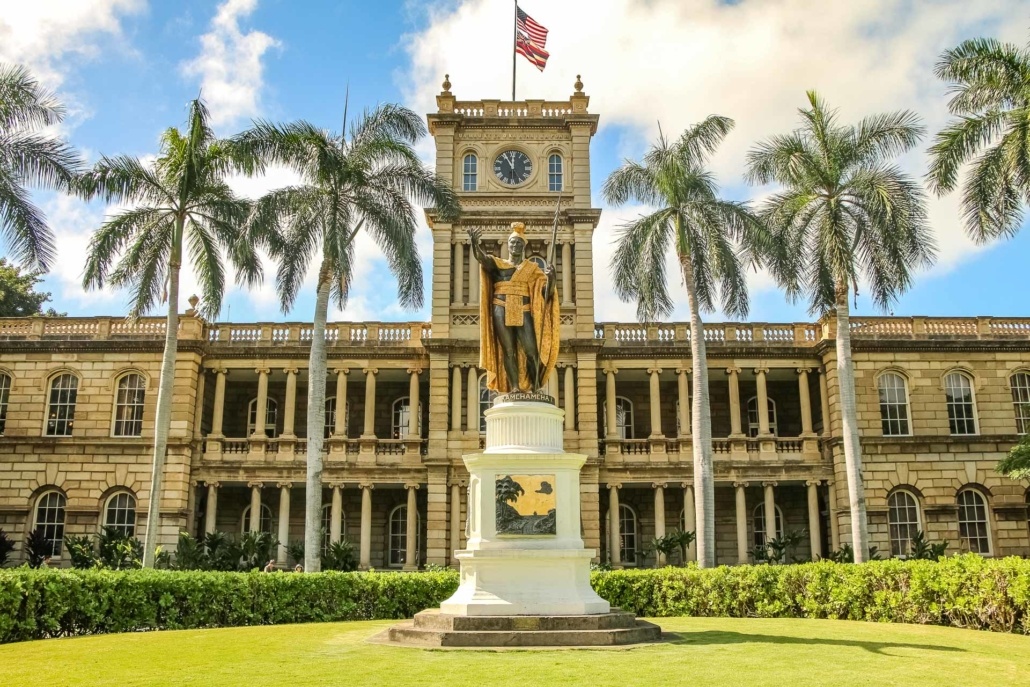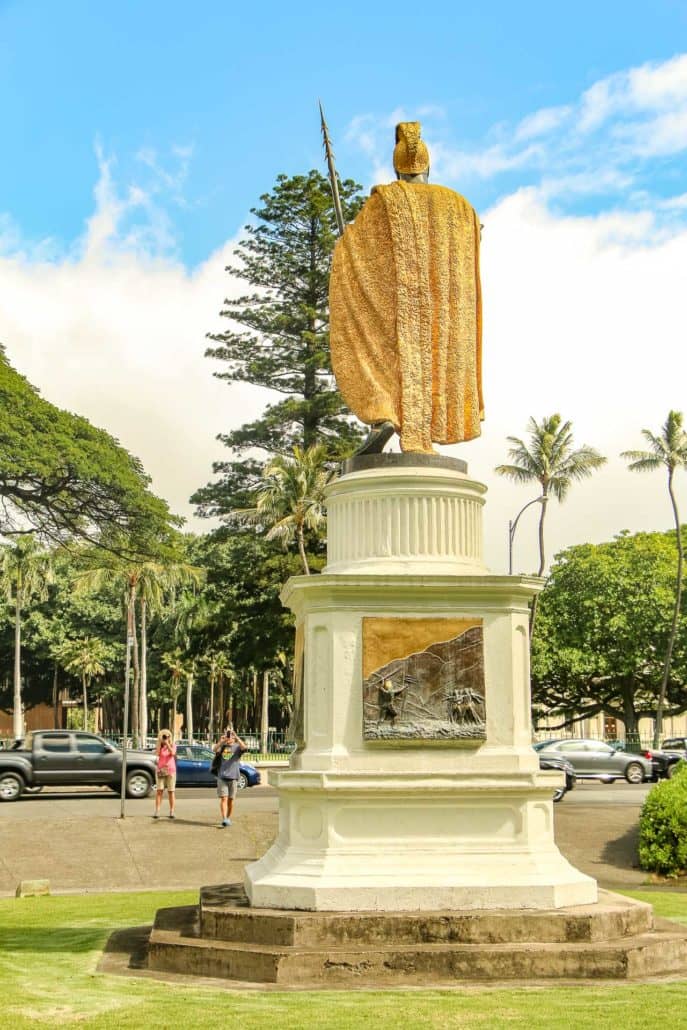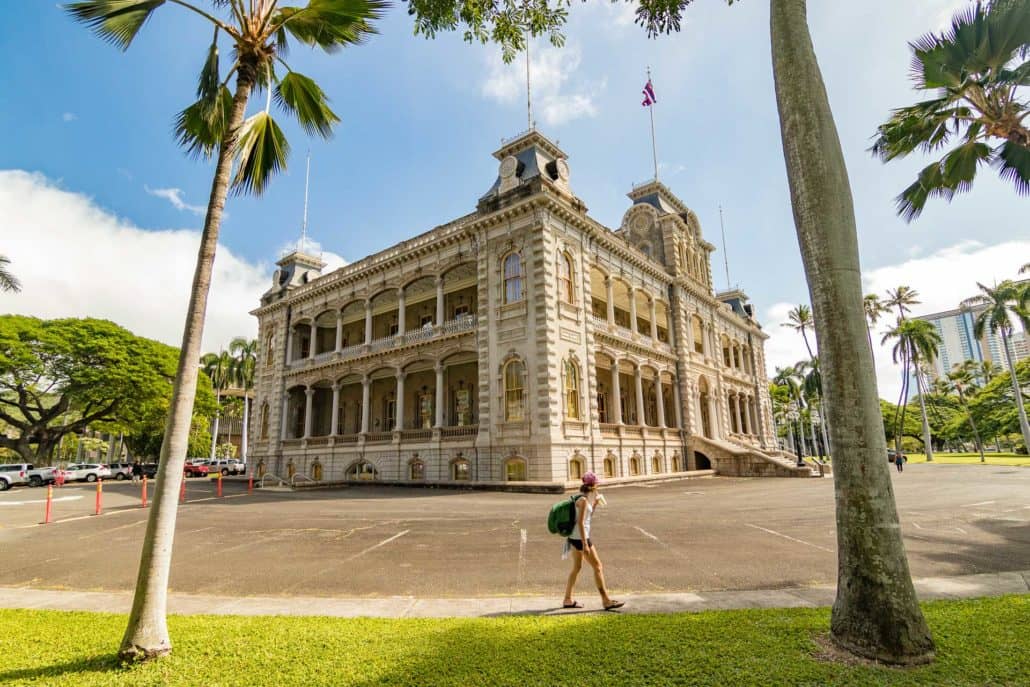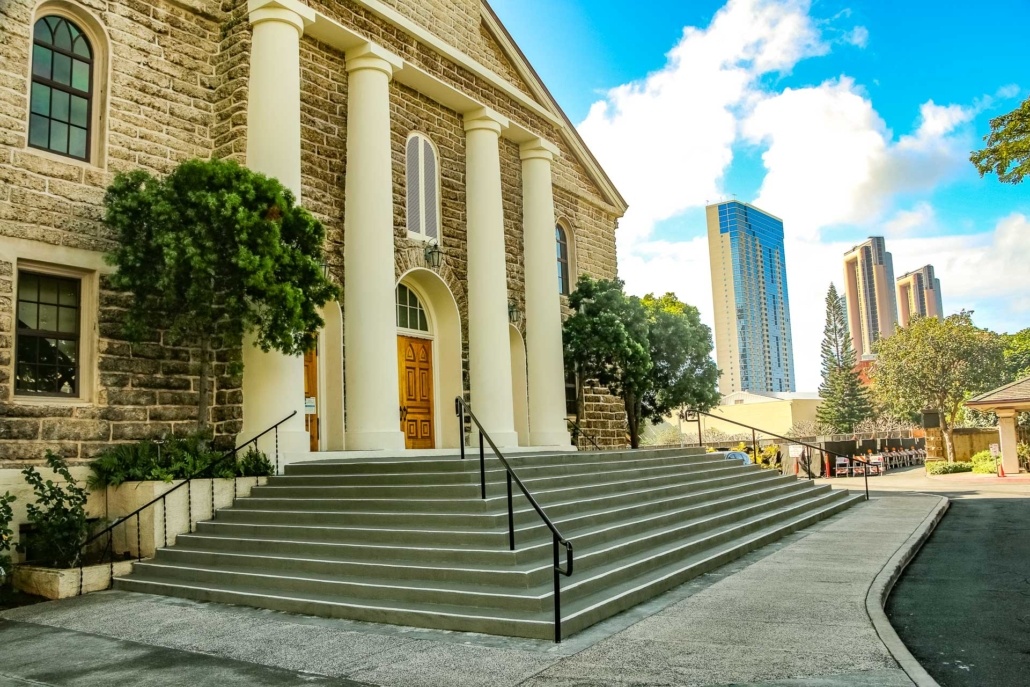 Historic Downtown Honolulu
Our final stops of the day are in the historic district of downtown Honolulu. This area is home to important buildings that preserve the story of Hawaiiʻs early years of becoming a Kingdom and growing on the world stage. The Royal Palace, a statue of King Kamehameha The Great, missionary houses, Kawaiahao Church, and the State Supreme Court are all within a block of each other.
Frequently Asked Questions
What Sites Will We See?
This tour will bring you to the Pearl Harbor Visitor Center to view multiple museums and exhibits around the national park. We will also take a trip out to the memorial over the USS Arizona and visit the nearby battleship museum, Missouri. Outside of Pearl Harbor we visit Punchbowl Crater and historic downtown Honolulu.
How Long is the Pearl Harbor Tour?
We will spend about 5 hours at Pearl Harbor on this tour.
Does Pearl Harbor Tours Accommodate Large Groups?
Although Pearl Harbor tours are more personable with smaller groups, there isn't a group too large for our team of Pearl Harbor experts to accommodate. Whether you have 1 person or 100, we will work with you to provide the best Pearl Harbor Hawaii tour possible.
Will You Match Competitors' Prices?
Here at Pearl Harbor Tours, the best experience possible for our guests is a top concern. Since we are so confident that we offer the best Pearl Harbor Arizona Memorial tour out there, we will gladly match or beat the price of any identical tour on any of the Hawaiian islands.
Do you Offer Tours from the Nearby Hawaiian Islands?
See Additional Pearl Harbor Historic Sites
Including Uss Bowfin Submarine Museum & Pearl Harbor Aviation Museum
USS Arizona Memorial and Battleship Missouri Tour

You'll glide through history on this sobering, yet inspirational tour of Hawaii's most famous landmarks. (And with access through Pearl Harbor Tours, you'll skip the lines and wait times usually associated with Hawaii's #1 tourist destination.)

Most popular Pearl Harbor tour
Includes all admission charges
Pick up from Waikiki Hotels
Guided Tour. Duration: 7 Hours

The Complete Experience

Attention history lovers: the Complete Experience dedicates an entire day to exploring Pearl Harbor and includes admission and transportation to all sites, even those on the active naval base.

All 4 Attractions at Pearl Harbor
USS Arizona Memorial & USS Missouri
USS Bowfin & Aviation Museum
Guided Tour. Duration: 10 Hours

Remember The Battleships Tour

Everyone must visit Pearl Harbor on their trip to Oahu. This is the most popular destination due to the sites, museums, memorials and more. Large group tour with pickup in Waikiki & Ko Olina.

Visit Arizona & Missouri Memorials
Includes Tour Of Downtown Honolulu
Pickup In Waikiki Or Ko Olina
Large Groups. Duration: 7 Hours