PEARL HARBOR TOURS FROM MAUI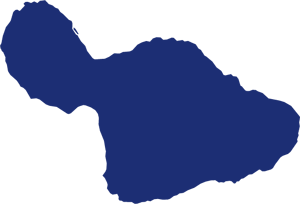 While staying in Maui don't miss the opportunity to visit Pearl Harbor on Oahu.
Island hopping for the day is a great way to add another fun activity to your Maui vacation. Take a day trip from Maui to Pearl Harbor  (35-minute flight from Kahului) for a great opportunity to see more of Hawaii, visit the Pearl Harbor and historic downtown Honolulu.
5 of the 6 tours listed below includes round-trip airline tickets, except the Oahu Private Tour.
Maui Day Trips To Pearl Harbor
Pearl Harbor Address and Hours of Operation
World War II Valor In The Pacific National Monument
1 Arizona Memorial Place
Honolulu, Hawaii 96818
Hours of Operation.
Pearl Harbor is open seven days a week from 7:00 AM to 5:00 PM. It is closed on Thanksgiving Day, Christmas, and New Year's Day. Our tours do not operate on Dec 7th due to ceremonies in remembrance of the attacks that occurred in 1941.
Helpful Tour Tips
To make the most of this once in a lifetime visit from Maui to Oahu, please arrive at Kahului Airport at least an hour and 15 minutes before flight departure time, approximate tour time is 7:00 AM to 8:00 PM.
We recommend you reserve your tour in advance of your arrival to Maui. We specifically book early flights from Maui to Oahu and later returning flights to give you as much time as possible at Pearl Harbor.
Your itinerary will list your airline confirmation code and details on your flight departure and return to Maui.
Tours do not include pick up from your hotel to the airport.
A passport or a government issued ID is required for boarding the flight to Honolulu so be sure not to forget it.
We recommended arriving at the airport and allowing yourself to check in at least 1 hour and 15 minutes prior to the flight's departure time.
Bags are not allowed inside of Pearl Harbor for safety reasons so please bring cash to check each bag at the entrance for $3.00.
Snacks and lunch are available for purchase at Pearl Harbor or at the USS Missouri.
Camera lenses longer than 6 inches are not allowed within Pearl Harbor.
Sunscreen, a hat, sunglasses, and comfortable shoes are highly recommended for your comfort and safety
Cancellation Policy
Please be aware that on some occasions boat rides to the USS Arizona Memorial are sometimes suspended or cancelled due to high winds across the harbor. The boats are operated by the U.S. Navy and decision is at their discretion for your safety.
Tours that include flights have a cancellation and change fees due to the airline cancellation policy. Please see the individual tours for details and read our terms and conditions.
Round Trip Flight
All Pearl Harbor Tours from Maui include round trip airline ticket (35-minute flight to Oahu) and pick up at the Honolulu Airport.
All tours come with a tour/driver except for the Helicopter & Fly-Drive Packages.
Rental Cars
Depending on your preference we have options available for guided tours or self guided tours which include a rental car.
Kahului Airport
Address:  1 Keolani Pl. Kahului, Hawaii. 96732
Parking Fee at Kahului Airport: $15 for the entire day
Distance from Resort areas to Kahului Airport:
Kaanapali is approximately 29 miles. Leave your hotel 2.5 hours before flight departure.
Lahaina is approximately 25 miles. Leave your hotel 2.3 hours before flight departure.
Kihei/Wailea is approximately 12 miles. Leave your hotel 2 hours before flight departure.
Pearl Harbor, Missouri Battleship
&

Historic Honolulu City Tour
Take a day trip from Maui to see Pearl Harbor's main attractions in one full memorable day.
Our most popular tour from Maui to Pearl Harbor gets you entry into the World War II Valor In The Pacific National Monument where you can visit all of the main attractions like the Arizona and the USS Battleship Missouri at Ford Island. This also includes a drive through Punchbowl and a visit to historic downtown Honolulu.
The best maui to pearl harbor tour, this excursion will fully explore the area of the attack on Pearl Harbor, from the battleships and memorials to the historic city that surrounds it. This is a great option for visitors with accommodations on Maui and what to see more of Hawaii. This is a small group tour with a max of 12 guests. Your guide will handle your airline travel, pick you up at the airport and return you there for your return flights later that day.
Pearl Harbor, Missouri Battleship
&

Honolulu Tour Highlights
Pickup and return to the airport on Oahu
Tours originating from Maui, Kauai or the Big Island include roundtrip airfare (Plane Boeing B717)
4.5 hours to tour Pearl Harbor, Arizona and Battleship Missouri
Movie and Boat ride to The Memorial
A guided tour of the USS Battleship Missouri at Ford Island
Stand in awe of the Surrender Deck where the Empire of Japan signed the Surrender Treaty ending World War II
Drive through Honolulu to view historic buildings, with picture taking stop at Iolani Palace and King Kamehameha Statue
Drive through Punchbowl home to the National Cemetery of the Pacific
Pearl Harbor Tickets – Inter-island Fly-Drive Package
For the do-it-yourselfer. Let us take care of the transportation and entrance fees so you can enjoy Pearl Harbor and see Oahu at your own pace.
This tour package is our most affordable tour option from Maui. It includes roundtrip airfare to and from Honolulu, a car for your groupʻs size, and tickets to enter Pearl Harbor.
Upon arrival at Pearl Harbor Historic Parks, one of our staff members will meet you to answer any questions you have about sights to see on Oahu and to assist you so that you are always in the right place at the right time.
Inside Pearl Harbor, you'll be able to view the exhibits and World War II museums as well as take a Navy boat ride to view the battleships up close.
After you've experienced Pearl Harbor and learned about its history you'll then be able to tour the island of Oahu at your own pace.
Maui To Pearl Harbor Flights, Car Rental
&

Arizona Tickets,
Meet our staff at Pearl Harbor for your tickets and orientation
Round trip airline flight on Hawaiian Airlines
Compact Rental in Honolulu
Entry tickets to Pearl Harbor
Museum and Exhibits
23-minute documentary film
Boat ride to the Memorial
Pearl Harbor and Oahu Circle Island Tour
Take a short flight from Maui's Kahului Airport to visit Pearl Harbor and tour the entire island of Oahu.
Once your flight lands in Honolulu you'll be greeted by a friendly tour guide who will escort you to a climate controlled vehicle which will allow you to comfortably enjoy your trip around the island.
Your first stop will be Pearl Harbor where you'll have the opportunity to learn more about the fateful day in American history as well as take a navy boat ride to visit the Memorial and pay respect to those who lost their lives at that location. You'll also be able to visit and view the exhibits at the visitor center where you'll be treated to a documentary which includes actual footage from the attacks on December 7th, 1941.
After visiting the harbor you'll be taken on a Circle Island tour around Oahu where you'll get to enjoy the natural beauty of the island. See Oahu's legendary North Shore surf spots, beautiful coastlines, scenic lookouts, and even view the homes of Hawaii's rich and famous.
Pearl Harbor and Oahu Tour Highlights
Pick up curbside from Airport
Pearl Harbor Visitor Center
World War II Museums
Scenic Island Lookout Lāʻie Point
Legendary Oahu Surf Spots
Macadamia Nut Farm
Waimea Bay & Sunset Beach
Waimanalo Beach Park
South Shore Oahu's Rocky Shoreline
Halona Blowhole Lookout
Hanauma Bay Lookout (Closed Tuesdays)
Rabbit Island from Makapu'u Lookout, Kahala Estates Homes & Mansions
Pearl Harbor and Oahu Helicopter Tour
Want to tour Oahu at your own pace? We'll help you through the process with all tickets for Pearl Harbor, reservations for a vehicle, and guidance you need to get around the island with our personal concierge service.
Once your flight from Maui lands in Oahu you can take a 45-minute helicopter tour around the island where you can view Oahu's most beautiful sights from above.
Next, we'll escort you to pick up your included rental car so that you can set your own itinerary. Prefer to have someone else drive you? Choose our private driver option at checkout for an extra $100 and we'll manage the driving for you!
Don't forget! This tour includes concierge service so we'll be available throughout the day so that you are worry-free getting to Oahu from Maui and while you tour the island.
Choose this tour if you already know which sites you would like to see and don't want to be limited to the set itinerary that is offered with our other tours.
Pearl Harbor and Oahu Helicopter Tour Highlights
Meet our staff at Pearl Harbor for your tickets and orientation
Round trip airline flight on Hawaiian Airlines
Compact Rental Car in Honolulu
45 Minute Helicopter Tour
Entry tickets to Pearl Harbor Museum and Exhibits
23-minute documentary film
Solemn visit to USS Arizona Memorial
PEARL HARBOR PRIVATE TOUR BY JEEP, SUV, OR MINI COACH
Looking for a more personalized tour experience for you or your group? Then you'll want to choose this tour.
This tour has three transportation options to choose from depending on the size of your party. Parties up to 3 guests can choose a Jeep to take you from point to point. Parties up to 6 guests can choose an SUV, and parties up to 12 guests can opt for a mini-coach. All vehicles come with a private driver who will escort you to your preferred locations.
This tour starts once your plane lands in Honolulu. Upon arrival, your private driver will be there to greet you and escort you to your vehicle for the day. The car will include a cooler stocked with ice cold bottled water and juice.
You'll head directly to Pearl Harbor where you'll be able to bypass the lines and head directly to the museums and exhibits inside. At The Pearl Harbor Visitor Center, you'll be able to browse the interactive displays and even watch a documentary that includes actual footage of the attacks on that fateful day.
In addition, you'll take a ride across the harbor on a Navy boat to the USS Arizona Memorial where you view the names of those who have passed and pay your respects.
Oahu Private Tour Highlights
Pickup At the Airport For Tours With Flights From Maui
Pearl Harbor Tickets and 3 hours to tour Pearl Harbor Visitor Center
Watch movie of actual attack at Pearl Harbor
Navy boat ride to board the Arizona Memorial
It's your private tour, you can choose any of these tour options listed
USS Missouri, USS Bowfin Submarine, Pearl Harbor Aviation Museum, North Shore of Oahu, Dole Plantation, Waimea Valley or the Polynesian Cultural Center (admission not included)
8-9 Hour Private Pearl Harbor tour including featured Oahu sites
Choose from a number of great options for your group at checkout. Add on Waimea Valley Waterfall Swim, Battleship Missouri, USS Bowfin Submarine & more. Weather & construction may effect some highlights.
Your professional tour guide will enlighten you with stories about the history of the locations you visit and the island in general so you'll be entertained throughout the day while you take in the scenery.
We recommend this tour for larger groups or for anyone who just wants a more personalized tour of the island based on the sights that are most important to you.