Embark on an incredible 50-minute helicopter tour of Oahu, an island brimming with natural beauty and historical significance. While most associate Oahu with its iconic skyline of Honolulu or the bustling beaches of Waikiki, this tour unveils the island's hidden treasures. At the heart of our journey is Pearl Harbor, a poignant emblem of history that continues to resonate with many, even today. As we soar across the vibrant landscape, marvel at the stunning array of lush rainforests, dramatic waterfalls, and awe-inspiring coral reefs. This is an adventure that paints an entirely new picture of Oahu—one you've never seen before!
50-Minute Oahu Helicopter Tour Features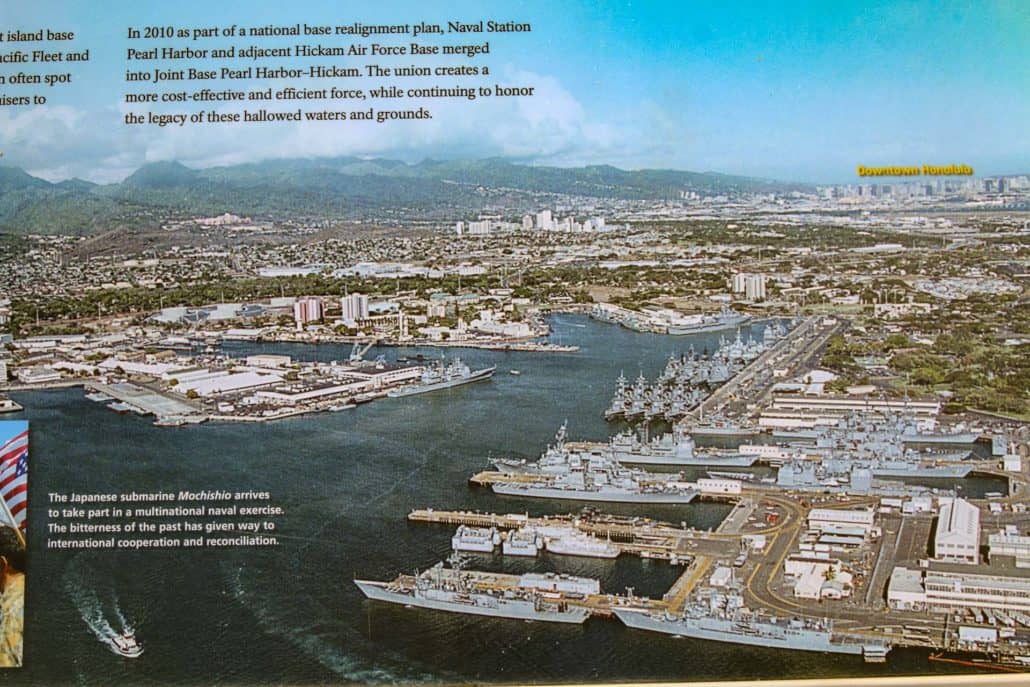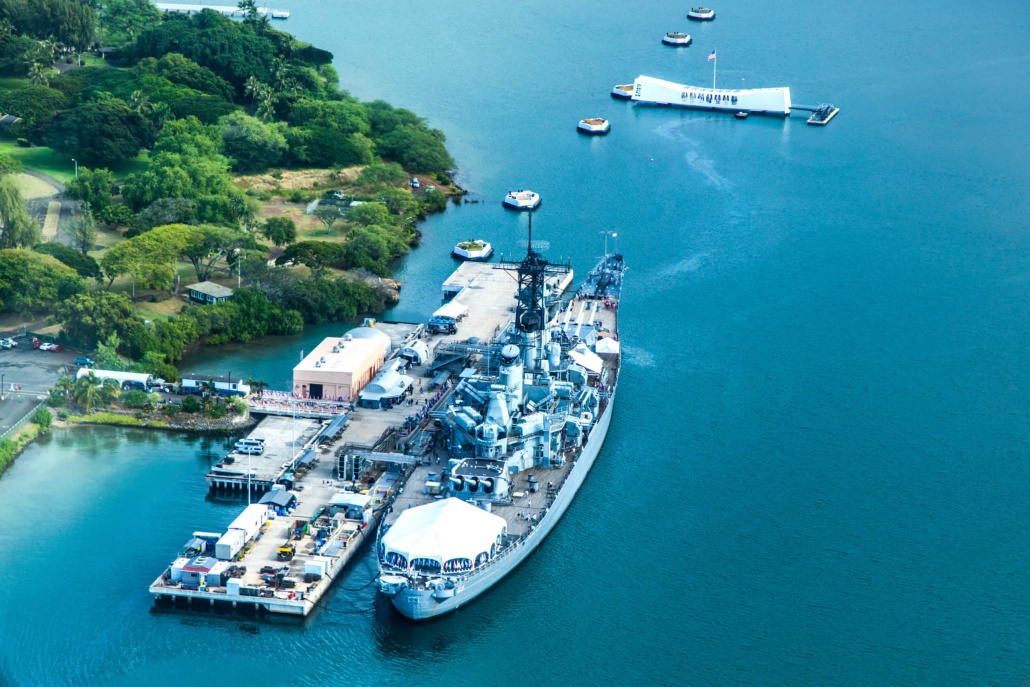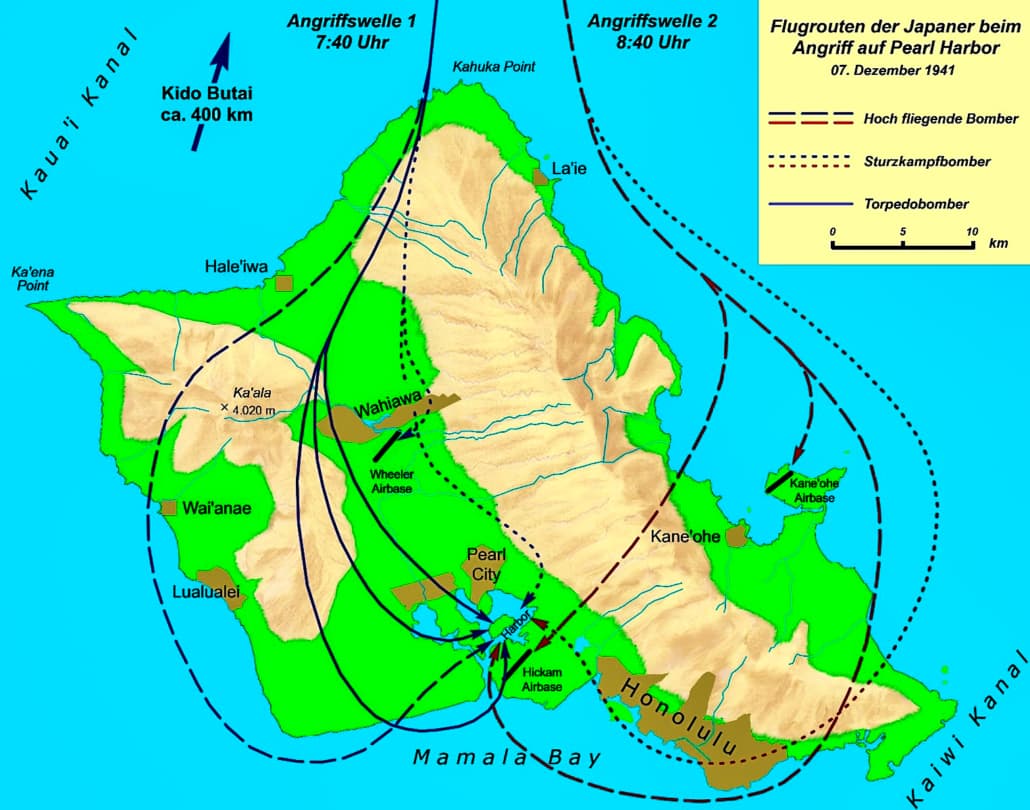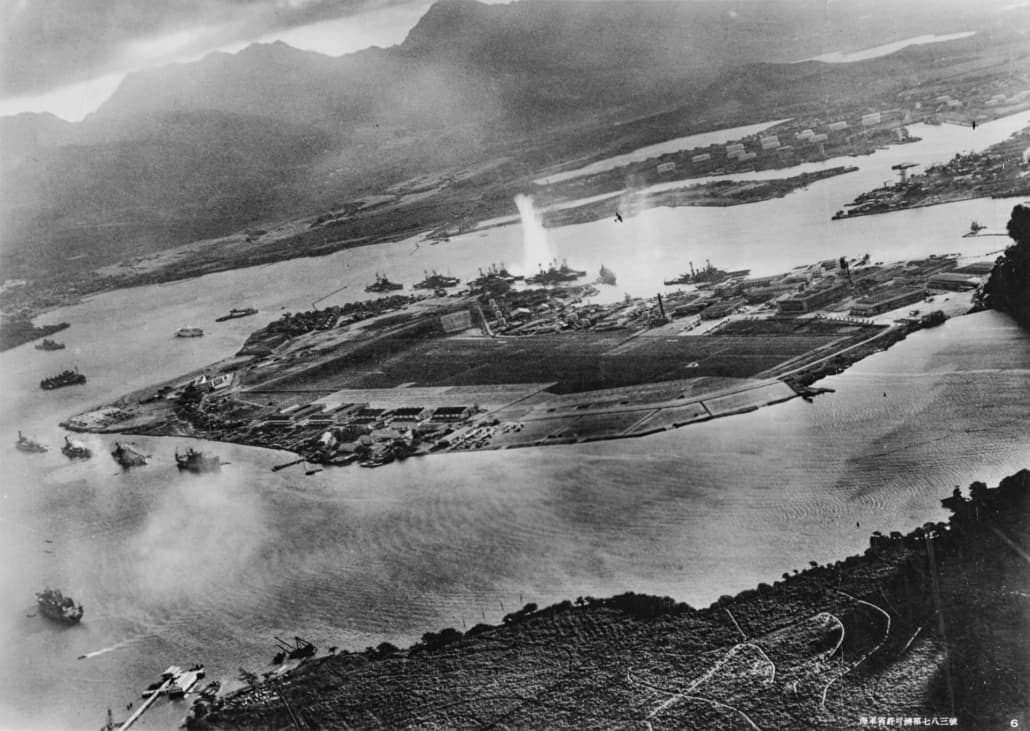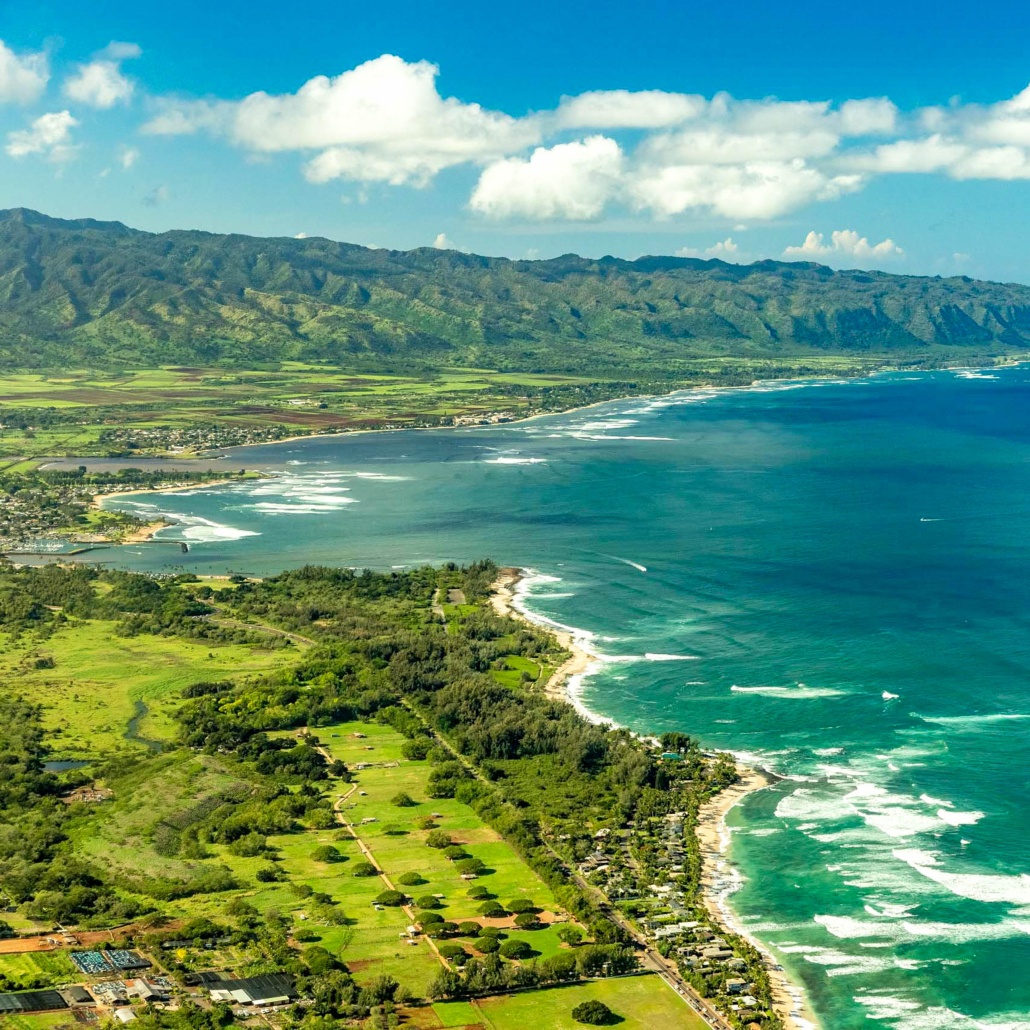 World War II Sites Around The Island
On your helicopter ride, your expert pilot and guide will point out historic sites and provide stories about the locations. Ask questions while you admire the landscape below. Imagine being a pilot then, trying to figure out where to go when you have never seen this place before. Your pilot will fly similar routes to what the attackers of Pearl Harbor did. On your flight, a lot of military bases will be seen, including Pearl Harbor.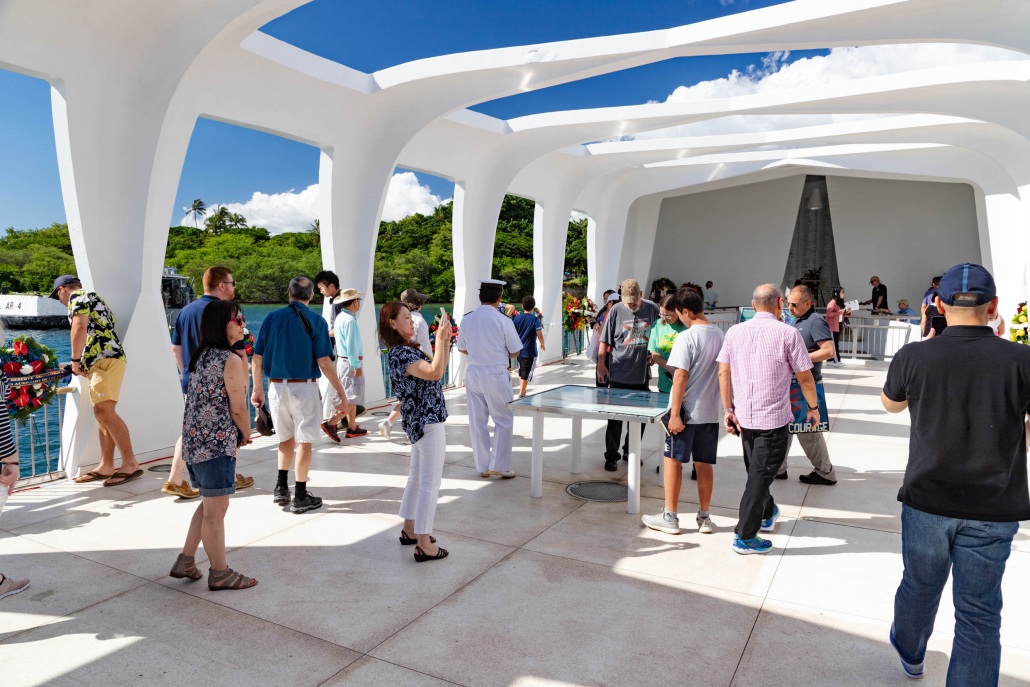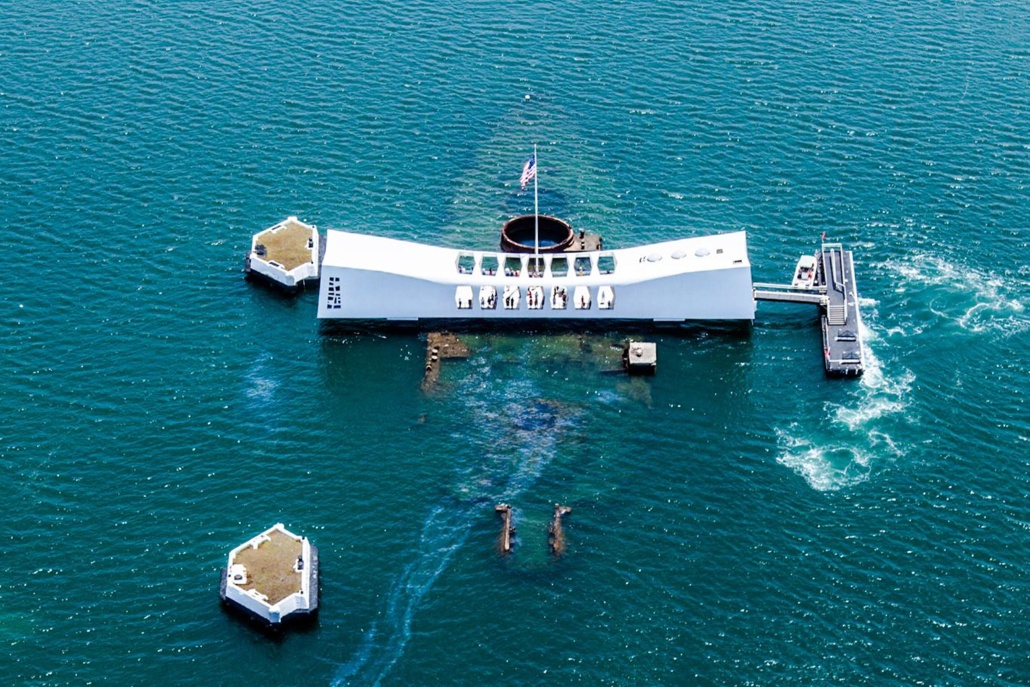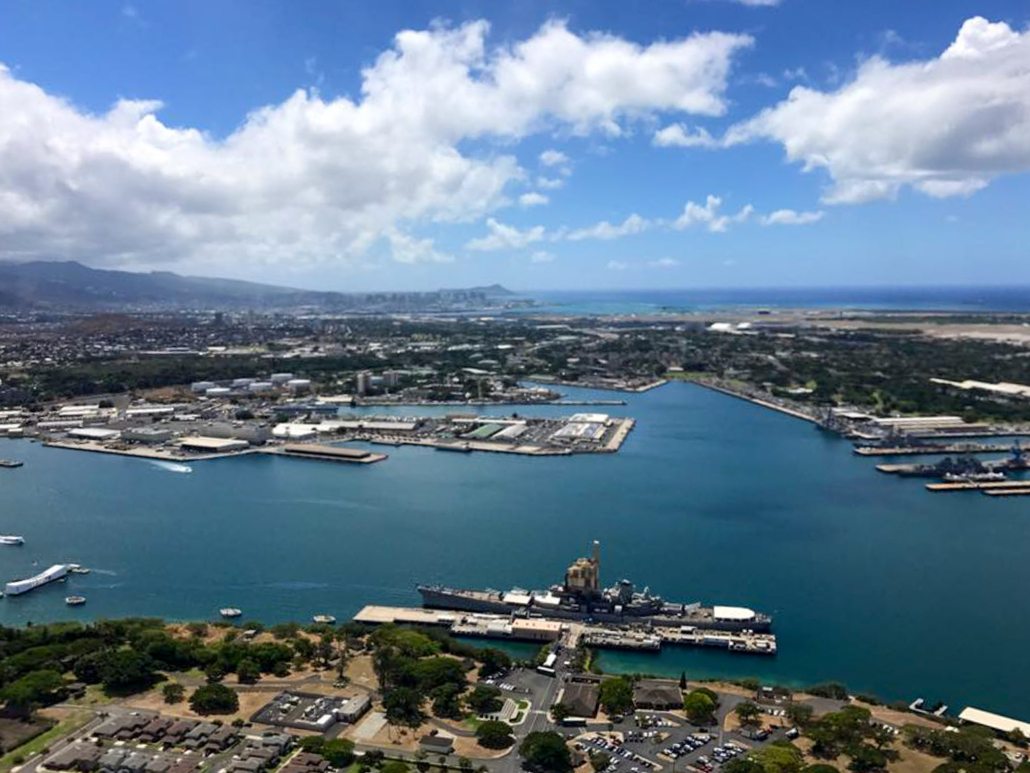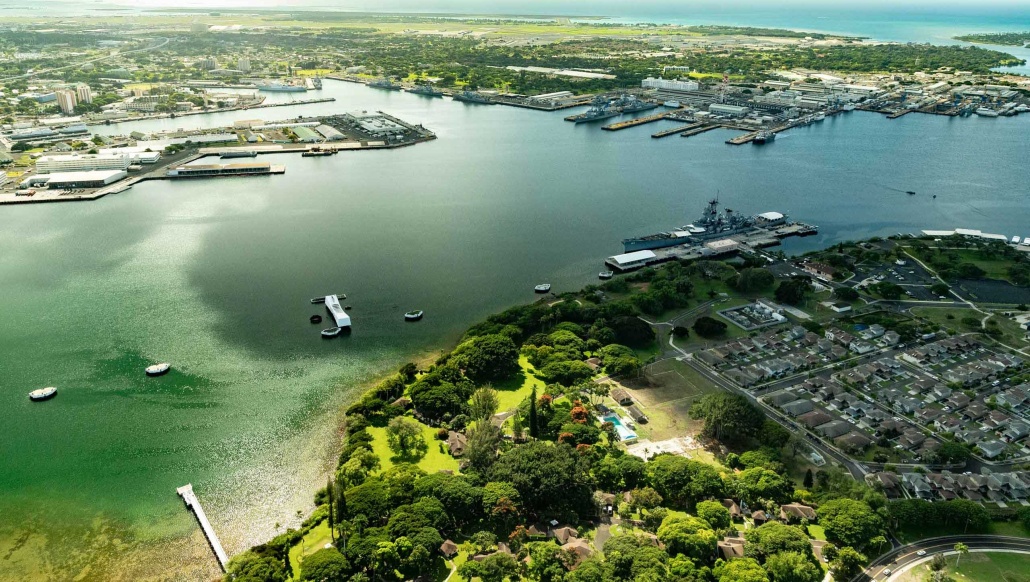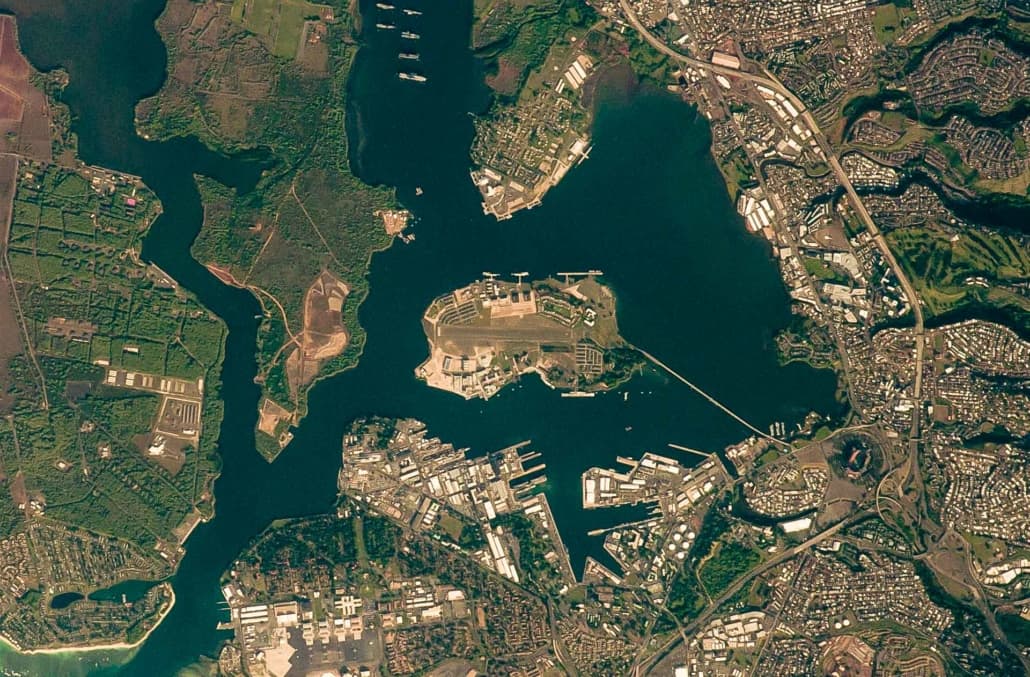 As we glide over the tranquil waters of Pearl Harbor, the Arizona Memorial comes into view, serving as a haunting yet powerful reminder of the tragic events of December 7, 1941. The sunken remains of the USS Arizona, visible beneath the clear waters, is a solemn symbol of the lives lost during the infamous attack. The Memorial, designed by architect Alfred Preis, stands as a bridge straddling the ship's remains, its structure embodying both the beginning and end of the United States' involvement in World War II. Quiet reflection is often found here, as visitors honor and remember the bravery and sacrifice of those who served.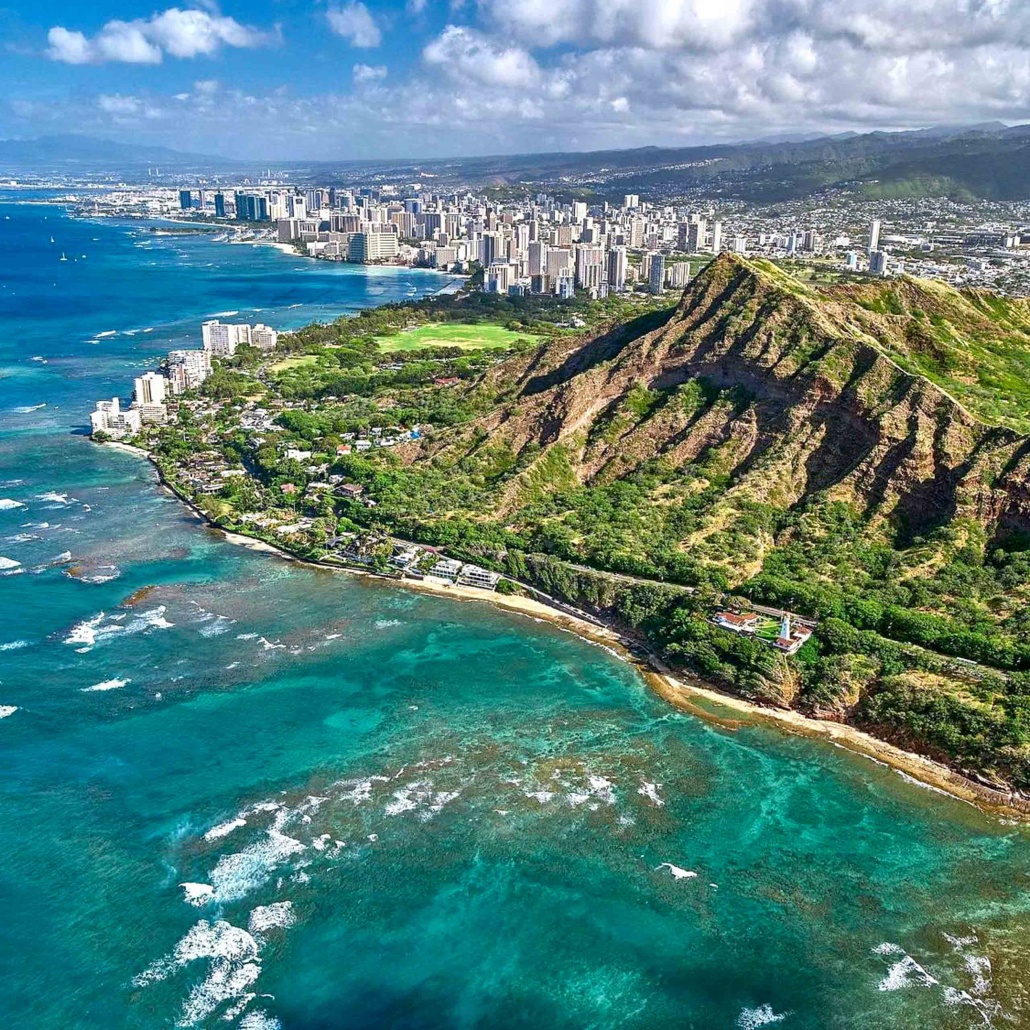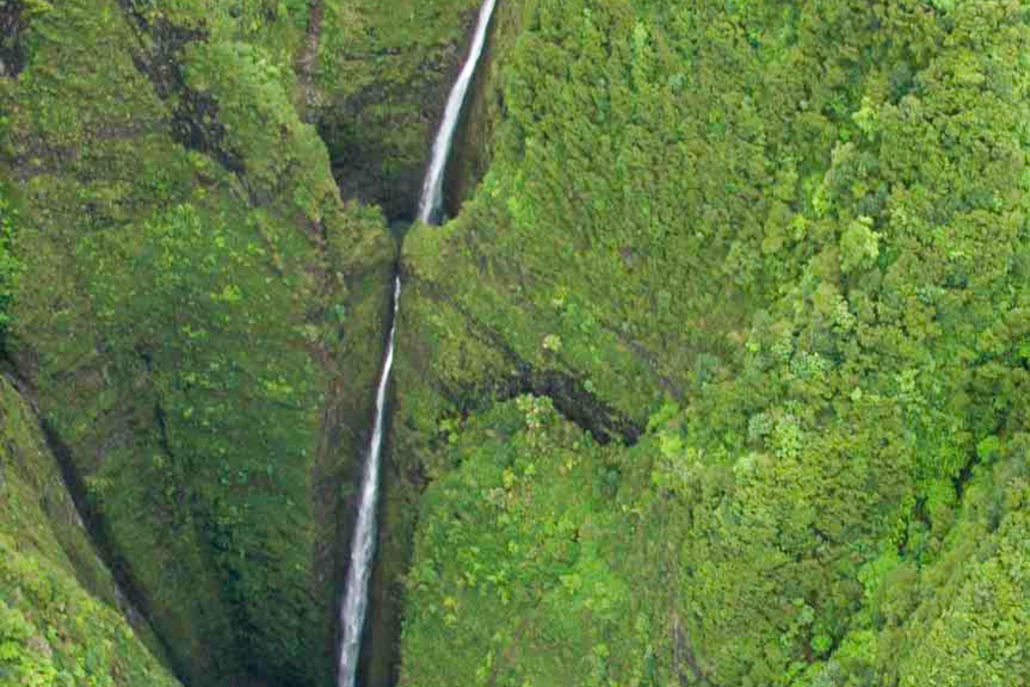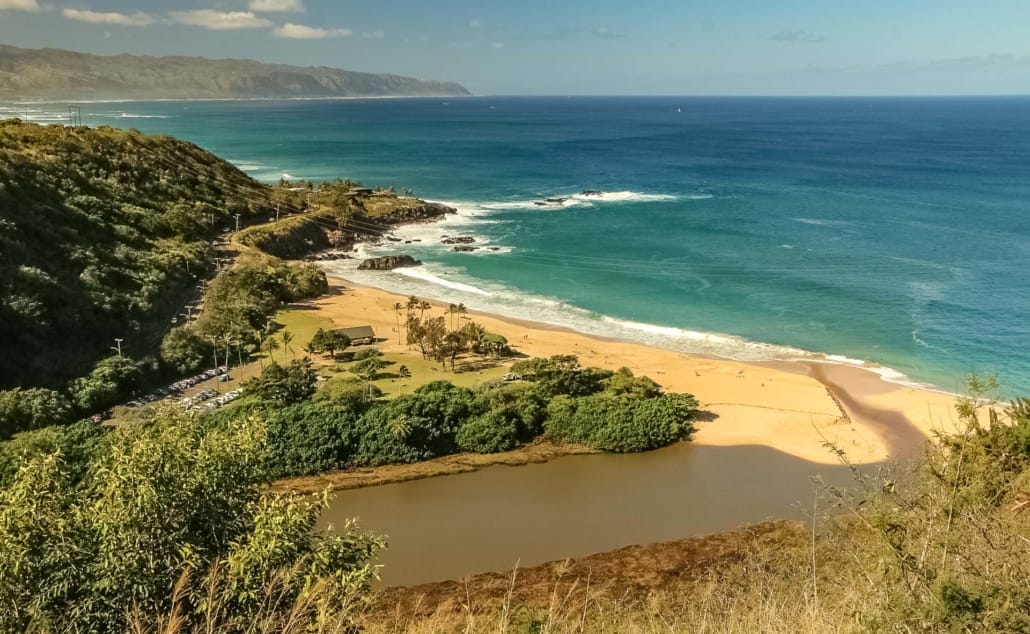 Craters, Waterfalls
&

Beautiful Scenery
Beyond the military sites, you will be awed by the beauty, unseen from the ground. Look inside craters, soar over cliffs, and spot ocean caves. A special place, Sacred Falls is widely regarded as one of the most beautiful waterfalls in Hawaii. From overhead, you will be able to see the waterfall in its entirety as it tumbles into the jungle valley below. Due to a rockfall with many fatalities, it's now only visible from the air. The tour makes turns over the North Shore so you can get some great shots of the famous beaches prior to cruising between famous military installations.
50-Minute Oahu Helicopter Tour Details
Highlights
Get The Best Views Over The Island

Taking In The Striking Sight Of Arizona Memorial

See The Massive Battleship Missouri From The Air

Soar Over The Famous North Shore Beaches
Fly Over Hanauma Bay, One Of The Island's Most Popular Snorkel Spots

See Water Pour Over The Deadly Sacred Falls

Learn About Pearl Harbor And Its Historical Significance

Spend Almost An Hour In The Air
Description
As soon as you're in the air, you'll be treated to some stunning aerial views of Honolulu. You'll see the city's high-rises and bustling streets from above, and it might even surprise you how small the city looks from up here! After taking in the views of Honolulu, you'll head east towards Diamond Head. This famous crater is one of Oahu's most recognizable landmarks, and it offers some incredible views of the coastline. As you circle Diamond Head, you'll also get a glimpse of Hanauma Bay. This natural cove is one of the world's most popular snorkeling spots, and it's easy to see why with its crystal-clear water and vibrant coral reefs.
Continuing on, you'll head towards Oahu's North Shore. This area is famous for its huge waves and surf breaks, and you might even see some surfers catching a ride on the big ones! The North Shore is also home to some of the island's most stunning natural scenery, including lush rainforests and cascading waterfalls. Your tour will then take you around the leeward side of the island, where you'll see Pearl Harbor and the Arizona Memorial. These sites are steeped in history, and they offer some truly incredible views. Finally, you'll head back to Honolulu for a bird's-eye view of Waikiki Beach before landing back at the airport.
Your helicopter tour will begin with a quick check-in at the Honolulu Airport Tour Offices. Please be sure to arrive 20-30 minutes prior to your scheduled departure time. Once you're checked in, weighed, and watch a short safety video, you'll board the helicopter and get ready for takeoff!
*Parking: Beginning April 15, 2023, Pearl Harbor National Memorial will charge a parking fee to all those arriving in personal or rented vehicles. The parking fee will be $7/day and will be paid via a virtual pay system through visitors' mobile devices or though an onsite kiosk located within the Visitor Center complex.
Price & Availability
50-Min Oahu Helicopter Tour from Honolulu
General Passengers

Ages 2 yrs+

$

369.99
First Class Passenger

Ages 2 yrs+

$

494.99
There is an extra charge for a comfortable seat in some cases. Groups over 1000 lbs combined may be split up. Guests over 350 lbs please contact us.

What's Included
50-Minute Helicopter Ride Around Oahu
Narrated Tour By Your Pilot
Open-Door Option Available On Request
A high-definition video recording of your flight will be available for purchase upon landing.
Departure and Return
Daily flights are available from 8am - 4:30pm. Please arrive 20 - 30 minutes early for check-in.
The flight duration is approximately 50 minutes.
Weight Restrictions
Seating for parties of more than 6, or weighing a combined 1000lbs, will be seated across multiple aircrafts. Please provide accurate body weights as our ability to execute tours depends on this.

Please call us via 1-808-312-3705 if over 350lbs.
Cancellation Policy
In the event of cancellation or request change to your reservation, please note the following. Tours originating from Oahu, there is no charge for date change or tour change based on tour availability but must be made 72 hours prior to the original tour day. No refunds issued for any tours within the 72-hour period, prior to the start of your tour.
No stop is guaranteed to be operating on the day of your tour. We have no control of Navy and Army operations which may result in the closure of Ford Island or the boats going to the Arizona Memorial without notice. In the event of this occurring, our guides will make up for it in a variety of ways so your experience is always worthwhile.
Frequently Asked Questions
Are we allowed to take photos?

Most definitely! Bringing your camera along for the flight is encouraged.

How early should I arrive?

Please arrive 20-30 minutes before the flight to check-in and listen to the safety briefing.

Are helicopter tours bumpy?

A helicopter is not susceptible to the same kind of turbulence an airplane is. That said, your pilot may elect to postpone or cancel the tour if the weather conditions are not conducive to a safe and comfortable flight.