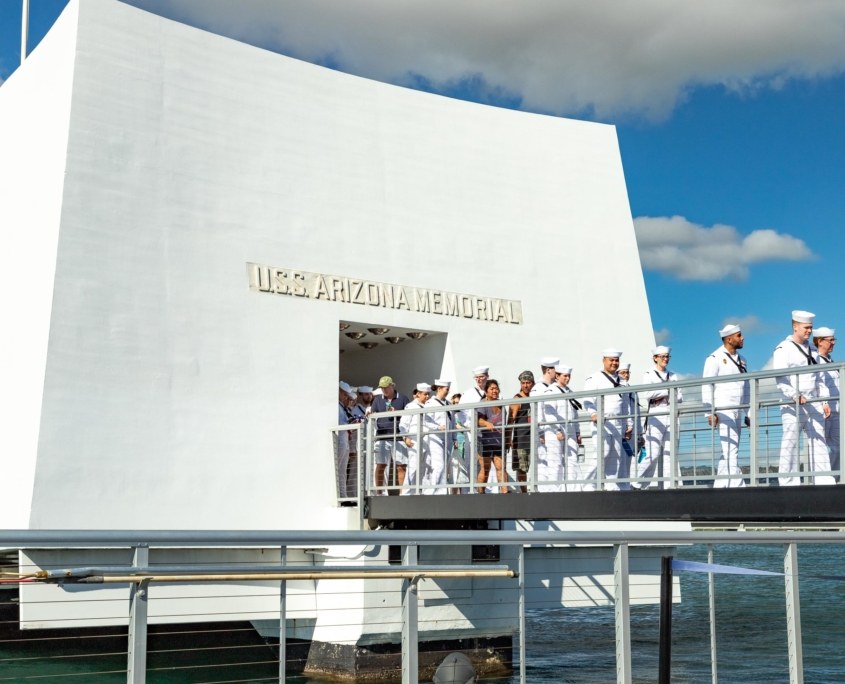 Naval boat transportation to the USS Arizona Memorial is currently not running.
Our Pearl Harbor Tour guides love to show guests their island and give them a unique experience on their vacation. You will love your guide, who will entertain you with stories and sites so you wonʻt fell like you missed anything at all.
Our guides are working to make our tours even better each day with new personal stops & extended time at great locations that you will really enjoy.
All our tours include:
Historic Honolulu sightseeing & overlook stops
Access to Pearl Harbor indoor and outdoor museums & visitor center
Historic film of Pearl Harbor attack
Audio guide providing historic narration & sounds at Pacific Fleet Submarine Museum & Pearl Harbor Aviation Museum
You may rent an audio headset for your time around the visitor center if desired (not included in tour price)
Our refund policy will remain the same. We will not be providing refunds for cancellations received within 48 hours of service.  Again, we will do everything in our power to provide a worthwhile tour.