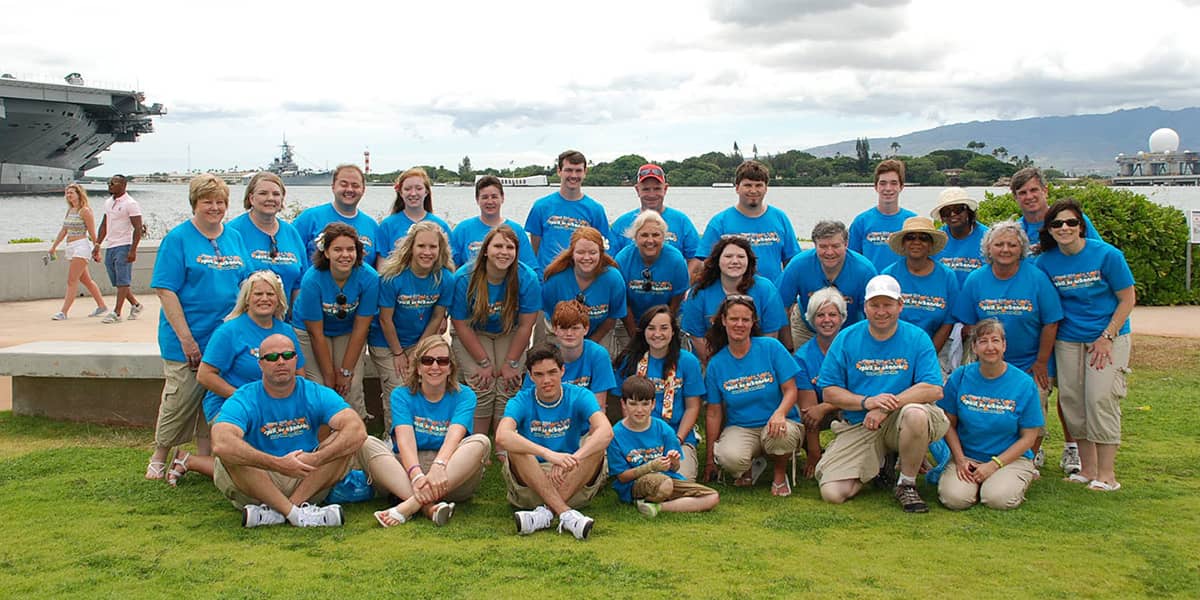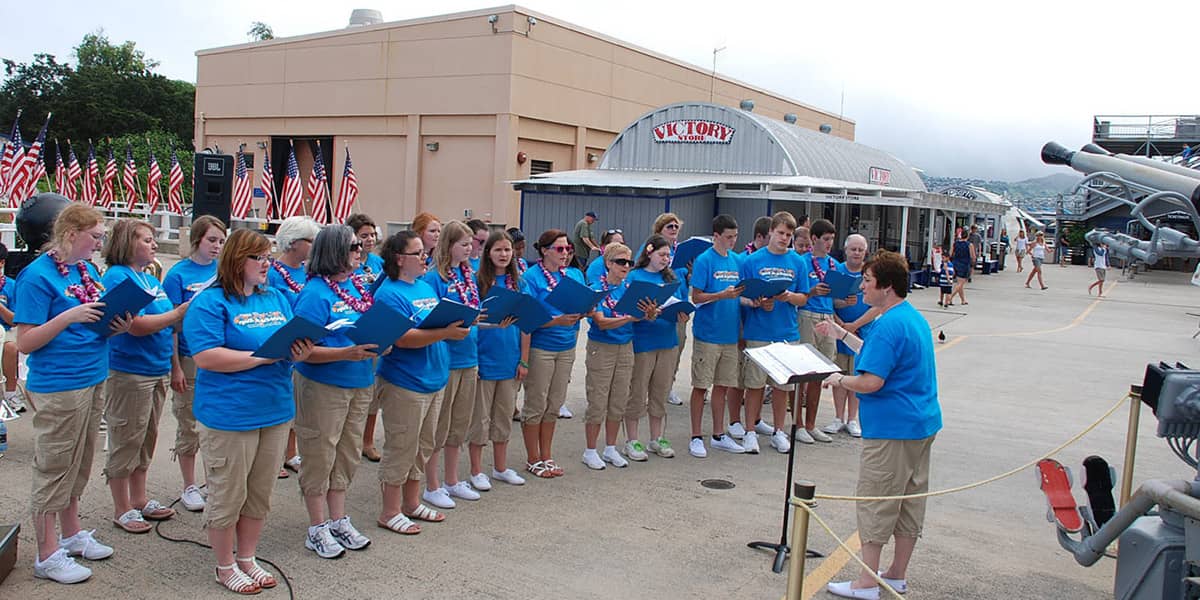 Need help with your group visit to Pearl Harbor?
Whether your group of 4 or 400+; We can pick you up from your Hotel or Cruise Ship. We specialize in Performance Groups at Pearl Harbor, we provide Choir Risers for Choir Groups or Band Equipment for Concert or Parade Bands, such as Concert Drums, Timpanis, Xylophone, Chimes, Music Stands, Sound System etc.. We do all the coordination for equipment trucks, security clearance and even a catered lunch at Pearl Harbor or the USS Missouri.
Fill out the information below or call our group specialist.
What is the USS Arizona Memorializing?
Over 70 years the original intent of the USS Arizona Memorial was to memorialize the lives lost aboard the ship during the attack of Pearl Harbor.
Today, the memorial has grown to honor the many lives of heroes who perished during the attack of Pearl Harbor and the second world war.
Where was WW2 surrender signed?
On September 2 1945, the surrender – what is known as V-Day – was signed on board the USS Missouri.
Since then, the ship has been moved to Pearl Harbor and is now docked at Ford Island. You will have the opportunity to stand on the same deck where the surrender was signed as part of our USS Missouri tour.
How old is the USS Arizona Memorial?
What was the total loss of life during the attack of Pearl Harbor?
The total number of American military personnel killed was 2,335, including 2,008 navy personnel, 109 marines, and 218 army. 68 civilians were added to the casualty count, for a total of 2,403 Americans killed and 1,178 others wounded.
Source: https://en.wikipedia.org/wiki/Attack_on_Pearl_Harbor
What was the US reaction to the attack on Pearl Harbor?
The attack immediately galvanized the US into action with a huge military mobilization effort. Americans united against the Empire of Japan virtually overnight to calls of "Remember Pearl Harbor".
We're absolutely dedicated to helping you discover local experiences with our list of tours and activities unique to Hawaii.
NO HASSLE BEST
PRICE GUARANTEE
Book with confidence knowing we will match or beat the price of any identical tour on any of the Hawaiian Islands.
If your plans change let us know 48 hours in advance of the scheduled activity and we can change at no charge to you.