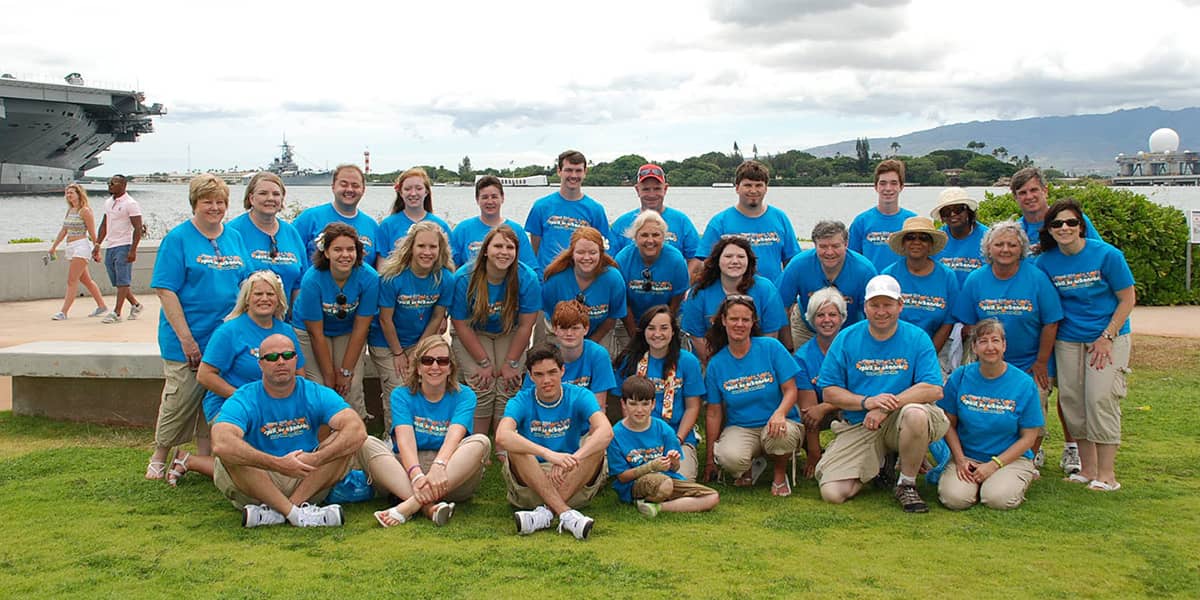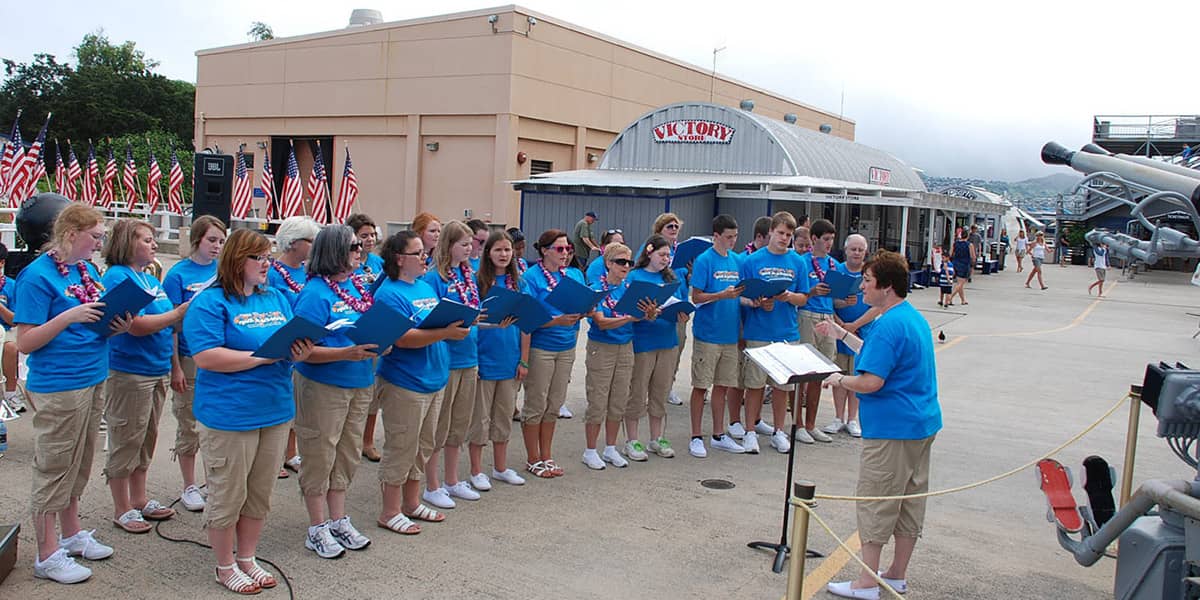 Need help with your group visit to Pearl Harbor?
Whether your group of 4 or 400+; We can pick you up from your Hotel or Cruise Ship. We specialize in Performance Groups at Pearl Harbor, we provide Choir Risers for Choir Groups or Band Equipment for Concert or Parade Bands, such as Concert Drums, Timpanis, Xylophone, Chimes, Music Stands, Sound System etc.. We do all the coordination for equipment trucks, security clearance and even a catered lunch at Pearl Harbor or the USS Missouri.
Fill out the information below or call our group specialist.
We're absolutely dedicated to helping you discover local experiences with our list of tours and activities unique to Hawaii.
NO HASSLE BEST
PRICE GUARANTEE
Book with confidence knowing we will match or beat the price of any identical tour on any of the Hawaiian Islands.
If your plans change let us know 48 hours in advance of the scheduled activity and we can change at no charge to you.